Expert Insights

Corpus Christi is struggling with opioid addiction just like most other areas of the nation, but being a border state, they certainly have a lot more on their plates than many other states. That's why I think it's such a wonderful idea that the Texas Substance Use Symposium is held each year. One of my peers attended the event in Corpus Christi last year and she said she learned so very much about the state of addiction in Texas and what the more than 300 government and health officials were doing to fight substance abuse both in Nueces County and across the state. This is one of the very best ways to disseminate information and highlight programs and efforts on the horizon.

~ Natalie Baker
Top 5 Drug Rehabs in Corpus Christi
Every alcohol and drug rehab in Corpus Christi offers its own set of unique amenities, programs, and therapies. Evidence-based treatment is available at multiple inpatient centers in Corpus Christi. These facilities often provide a range of therapies, faith-based treatments, and outpatient options for recovery.
Below are the top five addiction treatment centers in Corpus Christi based on the following criteria:
Offering evidence-based treatment
Accreditation
Certifications
Client testimonials reviews
South Texas Substance Abuse Recovery Services
South Texas Substance Abuse Recovery Services is a non-profit substance abuse treatment facility located in Corpus Christi, Texas. They offer a wide array of programs that focus on co-occurring conditions, opioid addiction, gender-specific treatment, pregnancy and postpartum addiction issues, and youth recovery services. Those who cannot afford treatment are treated for free.

Treatment programs include:

Medication Assisted Treatment
Outpatient
Case Management

Treatment programs are supported by:

Texas Department of Health Services
The Commission on Accreditation of Rehabilitation Facilities
Substance Abuse and Mental Health Services Administration

Location and contact information:
907 Antelope Street
Corpus Christi, TX 78401
(361) 882-9979
Shoreline Inc.
Shoreline Inc. is a teen-focused addiction rehab center located in Taft, Texas. Underlying causes of the addiction, such as trauma, co-occurring mental illness, family dynamics, and teen pregnancy, are worked through with the support of a psychiatrist or therapist. Shoreline Inc. promotes the importance of family involvement for a full recovery.

Treatment programs include:

Adolescent Treatment
Residential Care
Psychiatric Care
Dual Diagnosis
Teen Pregnancy
Trauma

Location and contact information:
1220 Gregory Street
Taft, TX – 78390
(361) 528-3356
Counseling and Recovery Services
Counseling and Recovery Services, located in Corpus Christi, Texas, assists opioid dependent individuals and their families, in addressing the negative consequences associated with substance abuse, dependence, and addiction. Physicians, nurses, and chemically dependency counselors provide substance abuse services in a bias free environment focused on each individual.

Treatment programs include:

Outpatient Services
Medication Assisted Treatment
Medical Services
Individual and Family Therapy
Education

Treatment programs are supported by:

The Commission on Accreditation of Rehabilitation Facilities

Location and contact information:
4300 South Padre Island Drive
Corpus Christi, TX 78411
(361) 814-8107
Cenikor
Cenikor, located in Corpus Christi, Texas, provides substance abuse treatment services to individuals struggling with drugs and alcohol dependency. Their programs are for youth and adults, and range from detoxification to aftercare programs.

Treatment programs include:

Inpatient
Outpatient
Withdrawal Management
Medication Assisted Treatment
Recovery Housing

Treatment programs are supported by:

The Commission on Accreditation of Rehabilitation Facilities
United Way
Fund for Veterans Assistance

Location and contact information:
5501 IH 37 McBride Lane
Corpus Christi, TX 78408
(888) 236-4567
Wenholz House
Wenholz House, located in Corpus Christi, Texas, is a transitional living home for individuals recovering from drug and alcohol abuse. They provide stability, assistance with workforce reentry, and a community where maintaining abstinence is the priority. A modest rent is collected.

Treatment programs include:

Transitional and Sober Housing

Location and contact information:
1200 10th Street
Corpus Christi, TX 78404
(361) 452-0591
How Does Corpus Christi Compare in Alcohol and Drug Use?
Corpus Christi is a coastal city in the southern region of Texas and is home to more than 320,000 residents.1 But like in so many other cities in the Lone Star State, opioid-related overdose deaths have been on the rise. Fentanyl, a powerful synthetic opioid that is up to 50 times stronger than heroin and 100 times stronger than morphine, caused 883 overdose deaths in Texas in 2020 and 1,672 deaths in 2021 – an 89% increase.2 If you or someone you love is struggling with addiction, there are seven accredited alcohol and drug rehab centers in Corpus Christi that can help you begin your recovery journey.3
Corpus Christi is the county seat and largest city in Nueces County, Texas. The community and surrounding county have one of the highest overdose death rates in the State of Texas at 10.4 per 100,000 people.1 Other alcohol and drug use statistics of note for the Corpus Christi area include:2,3,4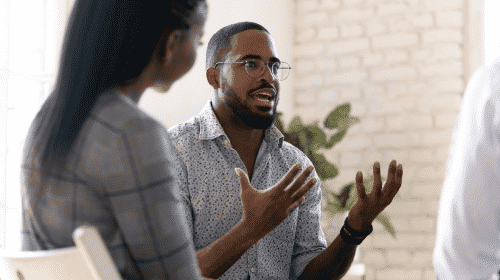 In 2019, nearly 4,600 residents were admitted to treatment for alcohol or drug addiction.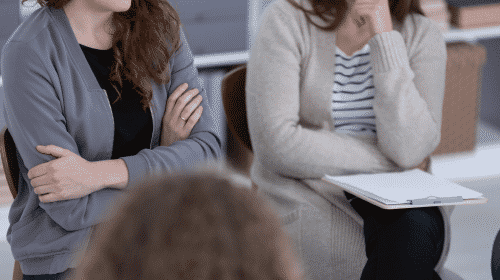 Among Nueces County teens, approximately 1,000 had a substance use disorder and 400 had co-occurring disorders.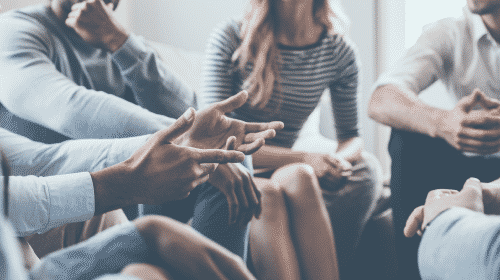 In 2018, roughly 20,000 adults in Nueces County and surrounding areas had a substance use disorder.
How Expensive is Drug Rehab in Corpus Christi?
Costs associated with treatment at Corpus Christi drug rehabs can vary significantly depending on several factors. The level of care you need, the type of facility you select, and the way you choose to pay can all impact your out-of-pocket costs.
Variables that affect the cost of drug or alcohol rehab in Corpus Christi include:
Treatment setting (inpatient involves room and board expenses, whereas outpatient does not)
Facility amenities (treatment centers that offer private rooms, holistic therapies, recreational facilities, and other amenities are more expensive)
The type of health insurance you have (certain plans provide more coverage for addiction treatment than others)
The type of insurance a rehab center accepts (if your insurance provider isn't in-network at a specific facility, insurance likely won't pay for care)
The type of care you need (specialized services like dual-diagnosis treatment and medication-assisted treatment can increase your costs)
If you're worried about your ability to afford rehab, you may be eligible for financial assistance that can help reduce or even eliminate your out-of-pocket costs. Non-profit and state-funded addiction treatment centers often provide reduced-cost services, and many facilities also offer financing and other forms of payment assistance that can help.
Are There Low-Cost and Free Drug Rehab Centers in Corpus Christi?
If you do not have the financial resources to pay for addiction treatment, you may qualify for low-cost or free care at a state-funded drug or alcohol rehab in Corpus Christi. Such facilities are funded through tax dollars provided by the Texas government. These subsidies allow low-income persons access to services at little to no cost, even without insurance.
Because state-funded rehabs are a public health service, they are available to all Texas residents. But that does not mean everyone is eligible to receive reduced-cost or free services at these facilities. If you're interested in enrolling in a state-funded program, you must demonstrate financial need via proof of income. You'll also need to show proof of your United States and Texas residency, as well as your lack of health insurance.
Be aware that state-funded Corpus Christi detox centers and rehabs have their own admission guidelines, so these requirements may vary. If you need help finding one of these facilities, you can call our free, 24/7 helpline at 800-405-1685 (
Who Answers?) for assistance.
Does Insurance Cover Rehab in Corpus Christi?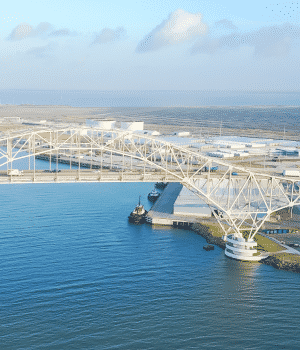 Yes, most health insurance providers and plans cover behavioral health treatment in Texas, which includes addiction care and mental health services. The Affordable Care Act (ACA) stipulates that:5, 6
All marketplace insurance plans cover addiction and mental health services as essential health benefits.
Marketplace plans cannot deny you coverage or charge you more for insurance because you have a substance use or mental health disorder.
Marketplace plans can't put lifetime or yearly dollar limits on their coverage of addiction rehab or mental health services.
Insurance coverage for treatment of all pre-existing conditions, which can include addiction and/or mental health concerns, must begin on the day your coverage starts.
If you'd like help verifying your coverage at any alcohol or drug rehab in Corpus Christi, call our 24/7, confidential helpline at 800-405-1685 (
Who Answers?) for assistance.
Private Insurance
Private health insurance refers to health insurance plans purchased through a private provider rather than through a government-sponsored program. This includes employer-sponsored health plans. If you have a private health insurance policy, it should cover a portion or all of your expenses, depending on the plan. In Texas, some of the most popular private insurance providers include:
Aetna Health
Amerigroup
Cigna
Community First Health Plans
Blue Cross Blue Shield of Texas
Ambetter from Superior HealthPlan
Friday Health Plans
To learn more about your coverage under any private healthcare plan in Texas, you can call the number on the back of your insurance card to speak with a benefits representative.
Medicaid
Medicaid is a public insurance program provided by the federal and state governments that covers roughly 80 million people. This type of insurance is available to eligible low-income adults and their children, pregnant women, people over the age of 65, and people with disabilities.7 In Texas, Medicaid may cover a wide variety of addiction and mental health services, including:8
Detox programs
Inpatient care
Outpatient programs
Medication-assisted treatment (MAT) for opioid or alcohol use disorders
Peer support services
Mental health counseling and therapy
Social work services
Medicare
Medicare is another public insurance program funded by the U.S. government, but it is only available to adults aged 65 and older and people with certain disabilities. Although Medicaid has no defined benefit category for addiction treatment services, alcohol, and drug rehab is covered when reasonable and necessary. Some of the services that Medicaid can provide coverage for include:9
Interventions, screenings, and referrals
Inpatient care
Partial hospitalization programs (PHPs)
Medications used to treat opioid dependence
Individual or group psychotherapy with licensed mental health professionals
Family counseling
Does Your Insurance Plan Cover Addiction Treatment?
Generally speaking, yes. Most health insurance plans provide at least partial coverage for addiction treatment. To be certain about the type of care your plan covers and the amount it will pay, call your insurance provider directly to learn more about your behavioral health benefits.
Alternatively, you can call our free helpline at 800-405-1685 (
Who Answers?) for assistance verifying your coverage at drug rehabs and detox centers in Corpus Christi.
How Do You Pay for Addiction Treatment in Corpus Christi?
If you don't carry insurance or cannot get into a free drug rehab in Corpus Christi, you can still access addiction treatment that works for your needs and budget. Several forms of financial assistance can make it much more affordable, including income-based services and financing.

Choose a Program That Offers Payment Plans: Your drug or alcohol rehab in Corpus Christi may offer payment plans, which allow you to spread out the cost over several payments. These plans work like any other financing agreement, so you'll need to apply and get approved. Be prepared to show proof of income and credit information if you plan to apply.
Apply for a Scholarship: Some Corpus Christi drug rehabs offer scholarships for people who would not be able to enroll in care without financial assistance. These scholarships may be provided by the facility itself or offered through third-party organizations that coordinate with treatment centers. To qualify for this type of funding, you must fill out an application, and all scholarships are awarded on an as-needed, case-by-case basis.
Find a Sliding-Scale Program: Corpus Christi alcohol rehabs may offer sliding-scale services, which base your out-of-pocket costs on your ability to pay. These programs typically assess your monthly income and other situational factors to determine how much you can reasonably afford to pay for care. If you can only afford to cover a small portion of your total costs, that's all you'll need to pay.
Choosing the Right Level of Care
Each person's addiction treatment needs are unique. As such, various settings are designed to accommodate a wide variety of individual needs.
When you initially seek care, you'll undergo a comprehensive substance use and mental health assessment with an addiction professional, which can help determine what your plan will look like, including what settings are the best fit.
Medical Detox
Drug and/or alcohol use can cause significant changes in your brain and body, so you may experience moderate to severe withdrawal symptoms when you stop using substances. These symptoms can be highly uncomfortable and even dangerous. Depending on your history of substance abuse, you may benefit from medical detox, which provides 24/7 medical supervision and care throughout the withdrawal process.
Inpatient Rehab
Inpatient care is the most intensive form of addiction rehab and takes place in a highly structured, residential environment. If you enroll in this type of care, you'll live at a facility for the duration of your program, which may last 30 to 90 days or longer.
While engaged in an inpatient program, you'll have around-the-clock access to professionals and a wide variety of intensive addiction therapies. You'll also have support from peers working through recovery alongside you.
Partial Hospitalization Programs
Partial hospitalization programs (PHPs) are the highest level of outpatient available. These time-intensive outpatient programs typically involve five to seven days of care per week, with each session lasting several hours.
Although PHPs provide similar therapies as inpatient, these programs do not require you to live at the facility. If you need intensive addiction and/or mental health treatment but cannot commit to a residential stay, a PHP may be a good option for your needs. This level of care may also serve as step-down care after inpatient rehab to help ease the transition back to daily life.
Intensive Outpatient Programs
An intensive outpatient program (IOP) is a type of ambulatory addiction rehab program that typically involves three to five days of weekly treatment. Sessions typically last three to four hours per day and usually include individual and/or group therapy, substance abuse education, and relapse prevention planning. Other resources, such as life skills and vocational training, may also be part of an IOP.
Standard Outpatient
Standard outpatient programs provide low-intensity addiction treatment that typically involves one to two weekly sessions. Generally, these programs provide five to 10 hours of therapy per week, consisting of group and/or individual therapy and drug and alcohol education. Like IOPs, standard outpatient programs are often held at various times during the day to accommodate a variety of scheduling needs.
Aftercare
Aftercare is a critical component of most rehab programs because addiction recovery is a long-term process that typically requires ongoing support after acute treatment ends. Not only does aftercare help reduce the risk of relapse, but it also provides a community with peers that may benefit you long-term.
Aftercare resources you may want to consider taking advantage of in both early and long-term recovery include:
Sober living housing
12-step programs, such as Alcoholics Anonymous and Narcotics Anonymous
Non-12-step programs, such as SMART Recovery
Peer support groups
Group and/or family counseling
Alumni programs offered through your facility
If you need assistance in figuring out which level of care is best for you, call us at 800-405-1685 (
Who Answers?) to speak with a support specialist.
Finding Specialized Drug Rehabs in Corpus Christi
Specialized alcohol and drug rehab programs in Corpus Christi are sensitive to the emotional, mental, cultural, and social needs of different populations. These programs customize their treatment to suit specific needs while providing a sense of community so patients feel safe and supported throughout their recovery journey.
Veteran
Veteran drug rehabs in Corpus Christi will tailor treatment to the unique needs of retired military members. Because many veterans live with co-occurring substance use and mental health disorders, these programs often provide dual-diagnosis care to simultaneously address both conditions.11
LGBTQ+
Programs for LGBTQ+ persons are sensitive to the emotional, mental, physical, and sexual challenges this population often faces. These programs provide community for people who identify as LGBTQ+ and can help individuals feel supported in expressing their needs and lived experiences.
Men-Only
Men may be more reluctant to seek help or express their needs and vulnerabilities in rehab due to social expectations, family obligations, and career or reputational concerns. 13 Men-only programs focus on addressing the unique needs and challenges of men with addiction to create an encouraging atmosphere for treatment.
Women-Only
Women often experience addiction differently than men and often have a higher risk of relapse after treatment.14 Women-only programs are sensitive to these challenges and provide an environment where women feel safe, supported, and accepted in expressing their needs and lived experiences.
Teen
Research suggests that many teens with addiction also have co-occurring mental health disorders, such as depression, anxiety, and attention-deficit disorders.15 Teen programs recognize this and cater to the unique emotional, developmental, and social needs of teens in treatment.
Should You Travel for Drug and Alcohol Rehab in Corpus Christi?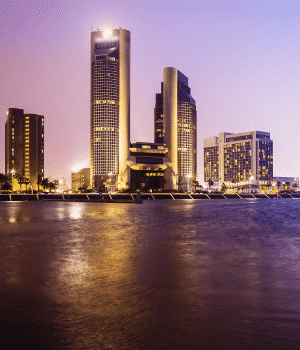 Whether you should travel to drug or alcohol rehab in Corpus Christi depends on several variables unique to your situation. Some reasons to consider traveling to Southern Texas for addiction treatment include:
Your local area does not provide the addiction or mental health resources you need
You want to separate yourself from your normal environment to avoid social situations, people, and triggers that may interfere with your progress through recovery
Your health insurance covers care at Corpus Christi drug rehabs
Corpus Christi, Texas, is situated along Corpus Christi Bay, so if you're looking for a serene location to work through recovery, you may want to consider a waterfront rehab center.
Facilities in Central City may also be of interest, as this area of town is known for its lively atmosphere, music venues, and museums. Southside, the business district of the city, is known for its botanical garden and nearby wetlands, as well as it myriad of entertainment opportunities.
Alcohol and Drug Laws in Corpus Christi, Texas
Texas Good Samaritan Overdose Prevention Law: The Texas Good Samaritan Overdose Prevention statute was signed into law to protect individuals who call 911 for help during a suspected overdose, providing immunity from arrest or prosecution. However, this law only protects persons who have illicit substances meant for personal use only and those who have not previously used this law's protection.16
Addiction Treatment for Persons Convicted of Nonviolent Offenses: Senate Bill 1849, also called the Sandra Bland Act, requires Texas jails to promptly identify and evaluate inmates with suspected substance use or mental health disorders. Under this law, such individuals who've been arrested for or convicted of nonviolent infractions must be diverted to an addiction or mental health facility.17