Statistics for Alcohol and Drug Use in Fort Worth
Statistics provide some insight into how significant substance abuse is in Fort Worth:2, 3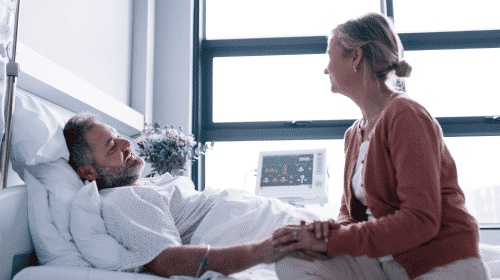 175,463 hospital visits in Tarrant County were due to substance abuse in 2017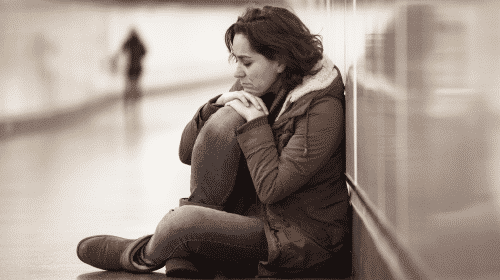 Alcohol, opioids, heroin, cocaine, and methamphetamines are the most misused substances in the county
93% of Texans aged 18 or older had an SUD in 2020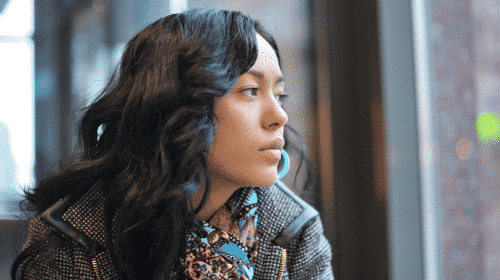 18% of Texans aged 18 or older had alcohol use disorder (AUD) in 2020
In 2020, 27,078 individuals sought treatment for substance use disorders in Texas. Research suggests that only 10% of people who struggle with addiction get the treatment they need.4, 5
There are over 500 centers for drug and alcohol rehab in Fort Worth.4 Thus, there are plenty of options and opportunities in Fort Worth for you to seek the help you need to set yourself on the path to recovery.
Costs of Alcohol or Drug Rehab in Fort Worth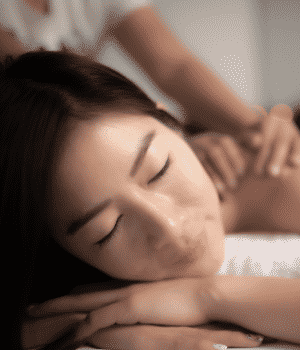 The cost of alcohol and drug rehab in Fort Worth varies depending on the program and the type of facility in which you enroll. Several factors play a role in the total cost of rehab, including:
Treatment setting: Inpatient or outpatient
Features and amenities: Luxury or standard
Program duration: 30 days, 60 days, 90 days, etc.
Insurance: If you have it and if you choose a rehab in your provider's network
Funding: If the rehab center gets government subsidies towards the cost of treatment
Location: Urban or rural
Generally, inpatient programs cost more than outpatient programs because they provide room and board. Luxury and executive rehabs that offer upscale amenities, such as spa treatments, will cost more than standard rehabs.
Private health insurance plans will help cover some of the costs of rehab and addiction treatments. To ensure your health plan covers treatment, call the number on the back of your insurance card to learn what your plan covers. You also can ask for a list of centers for alcohol and drug rehab in Fort Worth and the nearby area that are in-network with your plan.
Low-Cost and Free Alcohol or Drug Rehab in Fort Worth
If you do not have private health insurance, you can still access life-saving addiction treatments. State-funded and free clinics for drug and alcohol rehab in Fort Worth offer low-cost or free addiction treatments. Some of these rehabs receive state funding to provide treatment to low-income individuals or those without health insurance.
Free and low-cost rehabs in Fort Worth often require certain information before you are admitted, including:
Proof that you are a Texas resident
Your legal status in the United States
Information about your addiction status
Proof of income and lack of insurance
How to Pay for Addiction Treatment in Fort Worth
Sometimes free or low-cost rehab centers have a waitlist due to demand being higher than the number of spots available. If you prefer to enter treatment right away, there are other ways to pay for addiction treatment.
Choose a Program with Payment Plans: Many rehab centers in Fort Worth offer payment plans to clients who cannot afford to pay for the full cost of addiction treatment in one lump sum. Payment plans enable you to pay for your treatment in monthly installments, like a mortgage or car payment.
Some programs give a grace period of a certain amount of time (e.g., 3 months) once you have completed treatment before payments begin. This gives you time to establish yourself in your community, find employment, and settle into your recovery. Payment plans are accessible, easy options for those who need help covering the costs of rehab outside of insurance. Call the rehab center directly to ask if they offer payment plans.
Apply for a Rehab Scholarship: Some rehab centers in Fort Worth offer scholarships to people who cannot pay for the costs of treatment on their own. These scholarships bridge the gap between the high cost of treatment and what people can afford. Because inpatient rehab generally is more expensive than outpatient, there tend to be more scholarships available for inpatient treatment.

The specifics of what a rehab scholarship will cover, how much it covers, and how many scholarships are available vary from program to program. Depending on the rehab center, some scholarships cover the entire cost of treatment; others may cover a portion of the cost. Scholarships typically are for standard rehab programs, not luxury or executive rehab centers. Call the rehab center directly to ask about scholarship options and how to apply.
Find a Sliding-Scale Rehab Program: A sliding scale is a flexible fee system that bases the cost of addiction treatment on your financial situation. Many rehab programs offer sliding-scale fees to increase accessibility and affordability for people who otherwise would be unable to access addiction treatments.

Most sliding-scale programs consider certain factors, such as your household income and insurance coverage, to determine how much you are expected to pay for treatment. Rehab centers may follow different sliding scale formulas. Some may assign a specific fee to a set range of incomes. Most rehab centers that offer sliding-scale fees are willing to work with you, no matter your financial situation. Call the rehab facility directly to inquire about sliding-scale fees. Even if it is not listed on their website, it may be an option.
Popular Centers for Alcohol and Drug Rehab in Fort Worth
There are many options for alcohol and drug rehab in Fort Worth. Some cater to certain populations like veterans or women; others are open to all. All rehab centers in the Fort Worth area can provide the treatment and support you need to get started on your recovery. Compiled here is a list of some of the most popular rehab centers in Fort Worth.
MHMRTC CARE House
Offering inpatient rehab, outpatient rehab, dual-diagnosis treatment, and aftercare support, the MHMRTC CARE House has been offering substance use disorder treatments for decades. Specialized programs are available for women, men, and young adults with alcohol or substance use problems to learn to live without drugs and alcohol. Licensed staff provide individual and group therapy, skills training, and round-the-clock support in this 50-bed residential facility. It accepts private health insurance, Medicaid, and self-pay. The center also offers sliding-scale fees and financial assistance to those who need it.
Abode Treatment, Inc.
Abode Treatment, Inc in Fort Worth provides inpatient and outpatient rehab, aftercare support, and dual-diagnosis treatments to men, women, and young adults struggling with addiction. Accepted forms of payment include self-pay options and private health insurance.
Symetria Recovery Fort Worth
Symetria Recovery Fort Worth is a reputable drug and alcohol rehab that offers a wide variety of comprehensive addiction treatments. These include inpatient and outpatient rehab, aftercare support, detoxification, and treatments for individuals with dual diagnoses. Private health insurance and self-pay options are accepted forms of payment.
Mesa Springs Innovations
Mesa Springs Innovations provides addiction treatments and individualized care plans for women, men, and young adults. This rehab center located in a private, peaceful setting has several amenities, including a music room and art activities for enrichment. Medicare, Medicaid, private health insurance, and self-pay are accepted forms of payment.
Inpatient vs. Outpatient Drug Rehab in Fort Worth
When choosing a rehab center that meets your needs, you should consider whether an inpatient facility or outpatient facility is best for you to help you recover.
Inpatient Drug or Alcohol Rehab in Fort Worth
Inpatient rehab centers in Fort Worth are treatment centers where you will live for the duration of your program. Treatment programs last anywhere from 30 to 90 days. Some may last longer, depending on the program and your care needs. Research shows that individuals who stay in treatment programs longer have increased chances of long-term recovery and decreased risk of relapse.6
Inpatient centers for drug and alcohol rehab in Fort Worth provides unique offerings. However, your individualized treatment plan likely will include a combination of treatment modalities, including:
Individual therapy (e.g., cognitive behavioral therapy)
Group counseling
Family therapy
Peer support groups
Drug and alcohol education
Relapse prevention education
Medication maintenance for physical and mental diagnoses
Aftercare planning
Outpatient Drug or Alcohol Rehab in Fort Worth
Outpatient programs allow you to live at home while in treatment. Outpatient programs vary in their duration and the time commitment. Depending on the program, you may be able to attend work and family responsibilities during the day and attend the rehab program in the evening.
Different outpatient treatment options in Fort Worth include:
Partial hospitalization programs (PHPs): Time-intensive PHPs generally involve attending treatment several hours a day, 5 to 7 days per week. These often function as a step-down program for those moving from inpatient to outpatient care.
Intensive outpatient programs (IOPs): IOPs generally involve attending the program 3 to 5 days a week for several hours at a time.
Standard outpatient treatment: Standard outpatient programs involve a few hours of therapy each week, 1 to 2 times weekly. These programs typically take place in the evening hours and may last anywhere from 3 months to a year.


Many people who attend outpatient programs in Fort Worth also seek out other forms of addiction support. Twelve-step programs such as Narcotics Anonymous (NA) and Alcoholics Anonymous (AA) and other recovery programs, such as SMART Recovery, can help support you in your recovery while in an outpatient program.
Benefits of Inpatient Addiction Treatment
There are many benefits to attending an inpatient addiction treatment program, including:

Safe environments: Residential rehabs provide safe, supportive environments where you can escape the daily stresses or triggers that may cause drug or alcohol cravings.
Peer support: You can connect with others who have lived experience with substance use disorders to provide and receive support.
Quality education programs: Learn about the causes of addiction, healthy coping mechanisms, and strategies to stay sober.
Privacy: Your privacy is protected when attending an inpatient program. You do not need to worry about the rehab center sharing your private health information with anybody.
Aftercare support: Peer support groups, assistance with job searches, budgeting help, and counseling can help your recovery after graduating from inpatient rehab.
Structured days: Each day you spend in a residential treatment program will be highly structured. You need not worry about being bored or unsure what to do with yourself. Most of your day will be spent in therapy, classes, eating meals, and attending groups.
Individualized treatment plans: Each inpatient rehab center will assess your physical and mental health thoroughly when you arrive. They use this information to create an individualized treatment plan suited to your needs to meet your goals.
Benefits of Outpatient Addiction Treatment
Outpatient programs in Fort Worth offer several benefits, including:
Lower cost: Outpatient programs generally are more affordable than inpatient ones.
Maintain employment: Some outpatient programs are held in the evenings, letting you maintain your employment and continue to support yourself and your family.
Freedom to spend time with family: Many individuals with an SUD prefer to live at home so they can care for their children or elderly parents. Outpatient programs let you continue spending time with your loved ones.
Put into practice what you learn in treatment: Since you will live at home, you will be exposed to your usual daily stressors and responsibilities. Outpatient rehab teaches you skills and strategies to help you stay sober. Thus, you can practice these skills in your day-to-day life.
Types of Alcohol or Drug Rehab in Fort Worth
Every center for alcohol or drug rehab in Fort Worth provides a safe, judgment-free zone to help you on your path to recovery. Some cater to certain populations, such as veterans, and others offer unique approaches to treatment.
Holistic Rehab
Holistic rehabs offer addiction treatment programs that focus on all aspects of a person's health: emotional, physical, and social wellbeing. These programs often combine standard treatments with holistic techniques, such as meditation, yoga, massage therapy, or acupuncture. This helps clients see improvements not only in their substance use disorder but in all aspects of their wellness.

Faith-Based Rehab
Faith-based rehab centers address a person's medical and spiritual needs. Religious elements are woven into many aspects of the treatments offered, in combination with traditional rehab techniques. These rehabs often have spiritual advisors, such as Christian pastors, on staff to provide guidance and counseling. Many individuals seek this kind of treatment because they find peace and strength through their faith.

Luxury Rehab
Luxury rehab centers treat addiction in comfortable, luxurious surroundings. Staff-to-patient ratios are often lower, ensuring you get more individualized attention. Alternative approaches and therapies often are the norm, including meditation, acupuncture, and letting clients play a role in developing their treatment care plan. Luxury rehabs often are in private, beautiful settings such as the beach or tucked away in the mountains. Most offer high-value amenities, including gourmet meals, gyms, horseback riding, and aromatherapy.

Executive Rehab
Executive rehab centers are designed with high-level professionals in mind, such as Chief Executive Officers and Chief Financial Officers of companies. Unlike standard rehabs, executive rehab centers often let patients access phones, computers, and even conference rooms so they can continue their professional duties in some capacity while in treatment. Travel for work may be allowed as well as private rooms. These rehabs often commit to a high level of privacy and discretion.
Dual-Diagnosis Rehab
Dual-diagnosis rehab centers provide treatments for individuals with substance use disorder and a co-occurring mental health disorder (e.g., anxiety, depression, PTSD, or bipolar disorder). People with mental illness often turn to drugs and alcohol as a way of self-medicating to soothe their symptoms.7

Dual-diagnosis rehabs address both conditions simultaneously to improve your chance of long-term recovery. These centers typically offer inpatient and outpatient rehab options, as well as different types of therapies and medications to help individuals recover. Examples include:
Depression and Addiction: Depression is a serious mental health condition that often goes hand-in-hand with substance abuse. Research shows that 43% of people who seek treatment for substance use disorder for the nonmedical use of prescription painkillers have a diagnosis of mental health disorders, particularly depression.8 Individuals with depression will receive both addiction and depression treatments when enrolled in a rehab program.
Anxiety and Addiction: Individuals with anxiety are twice as likely to struggle with addiction to drugs or alcohol compared with those who do not have anxiety.7 Rehab programs address both anxiety and substance use disorders if you disclose your anxiety or diagnosis when you enroll.
PTSD and Addiction: Post-traumatic stress disorder (PTSD) can cause lifelong mental health struggles after experiencing a traumatic event. Nearly 1 in 3 veterans who have PTSD also have substance use disorder.9 Some treatments can help people with PTSD and substance use disorders at the same time; some rehab centers offer programs specifically tailored for Veterans.
Bipolar Disorder and Addiction: Approximately 1 in 4 individuals with bipolar disorder (or another serious mental illness) struggle with addiction.8 Rehab programs that offer dual-diagnosis treatments can help address both issues at the same time. This increases your chance of recovery and improves your physical and emotional health.
Personality Disorders and Addiction: Studies show that between 35 and 73 percent of patients with a personality disorder seek treatment for addictions.10 The prevalence of drug addiction is higher than alcohol addiction in people with personality disorders.10 Rehab programs that offer dual-diagnosis treatments can address both conditions at the same time.
Types of Addiction Therapy Used in Rehab
Addiction is a complex but treatable disease that affects your brain and behavior. Because no two people are exactly alike, no single treatment works for everyone. There are many types of addiction therapy used in rehab centers; the type you receive depends on your needs.
Cognitive Behavioral Therapy
Cognitive behavioral therapy (CBT) helps people recognize, avoid, and cope with the situations in which they are likeliest to turn to drugs and alcohol. It was developed to prevent relapse when treating problem drinking and was later adapted for individuals who misuse drugs.6
Dialectical Behavior Therapy
Dialectical behavior therapy (DBT) is an evidence-based psychotherapy used to treat people with dual diagnoses. DBT focuses on validating and accepting uncomfortable or painful feelings, rather than avoiding them.11
Motivational Enhancement Therapy
Motivational enhancement therapy (MET) helps individuals restore their ambivalence about stopping their drug and alcohol use and engage with their treatment program. This approach internally motivates a person to help them engage and commit to recovery.12
Contingency Management
Contingency management (CM) programs give individuals tangible rewards for positive behaviors, such as abstaining from drugs and alcohol. Studies show that CM programs are highly effective in both increasing the engagement in rehab programs and promoting abstinence from drugs and alcohol. Often, CM uses vouchers that can be exchanged for meals, movie passes, or other rewards. Cash prizes also are employed in CM programs.6
Group Therapy
Group therapy is offered at most rehab centers to provide an opportunity for peer discussion and support. Research shows that group therapy combined with individual therapy can be very helpful in achieving long-term recovery and helping individuals make meaningful connections with others.6
Family Therapy
Family therapy can help all members of a family come together to become aware of their interactions and improve the way they communicate by offering healthy strategies. This can help individuals stay in recovery, as the family can help provide ongoing support and be a healthy outlet, rather than a stressor.6
Should I Travel to Fort Worth for Drug and Alcohol Rehab?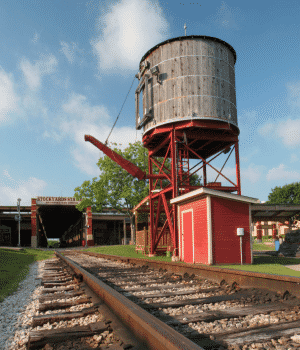 The city of Fort Worth, located in Tarrant County in the north-central region of Texas, is home to over 918,000 residents.1 An estimated 9.4 million people visit the city each year to enjoy its temperate climate as well as endless entertainment and dining options.1 Fort Worth boasts world-class museums, an outstanding zoo, and a vibrant, walkable downtown with green spaces and public art throughout.
If you are on the fence about traveling to Fort Worth, you may want to spend some time thinking about the benefits of the area and how that can enhance your recovery journey. Benefits to traveling to Fort Worth for rehab include:
You prefer the climate of Fort Worth
You want a change of scenery from your current location
You live in a state or city that does not offer the type of treatment you need
You found a rehab with a program for your specific demographic
You have family or friends who live in Fort Worth and can provide support
Your insurance covers treatment in Fort Worth
One of the major advantages of attending rehab in Fort Worth is the warm climate. Even winter temperatures remain mild, so you will not have to face a brutal winter. If sunshine and warmth are good for you and your mental health, you may like Fort Worth.
Another advantage of traveling to Fort Worth is an opportunity to leave your current environment and relationships, which may trigger your cravings for drugs or alcohol. Going to Fort Worth gives you the chance to have space and clear your head to focus on recovery.
Neighborhoods in Fort Worth, TX to Consider for Treatment
Fort Worth is a big city in Texas that is made up of unique, diverse neighborhoods. Neighborhoods you may want to consider for treatment include:
Camp Bowie District: Camp Bowie is the city's major corridor filled with shops, restaurants, and entertainment. If you are a history buff, you will love the preserved historical buildings that many locally owned businesses call home.13
Near Southside: Known as the city's most eclectic district, this casual, close-knit community is full of creative folks. Restaurants abound the streets in this area, and there is always live music. Everything you need is within walking distance in this friendly, diverse community.14
Panther Island: If you are an outdoorsy person, this is the area for you. Panther Island is teeming with entertainment, activities, and plenty of outdoor recreation opportunities, including watersports and ice skating.15
Alcohol and Drug Laws in Fort Worth
Several laws enforced in Fort Worth benefit those who wish to recover from substance use disorders or address drug use generally. It would benefit you to know the laws governing drug and alcohol use in Fort Worth before traveling there.
Direct Court Program The Tarrant County Direct Court Program was designed to reduce drug use among those who are convicted of nonviolent crimes. Direct Court is available for nonviolent, repeat drug offenders to help reduce the costs of drug use and possible future crimes. Participants will enter a highly structured addiction treatment program tailored to meet their needs. They will be required to attend all rehab activities and undergo regular drug testing to ensure they are following program guidelines.16
Family and Medical Leave Act (FMLA) Under Federal law, employers with 50 or more employees are required to make accommodations for employees who need medical care, including rehab for substance use disorder.16 This must include time off or permission to take vacation time and sick leave without the risk of losing their job.

The Family and Medical Leave Act (FMLA) mandates that all employees are entitled to 12 weeks off during any 12-month period for any health condition that makes the employee unable to perform the functions of their job. This includes substance use and treatment.17
Jessica Sosa Act Texas did not have a Good Samaritan law until 2021. This allows people to call emergency services in the case of an overdose without fear of repercussion with law enforcement. Now, due to the Jessica Sosa Act (Texas HB 1694), anyone who calls 911 to help a person who has overdosed will not be prosecuted, even if they have a certain number of drugs on them. This law was passed to prevent overdose deaths.18
Finding Alcohol or Drug Rehab in Fort Worth
With so many rehabs to choose from, searching online for drug or alcohol rehab near you can be overwhelming. For assistance in choosing a program, call our free and confidential helpline at 800-926-9037 (
Who Answers?) . Treatment support specialists are available 24/7 to answer your questions and direct you to the appropriate program.
Resources