Alcohol and Drug Use Statistics in Kent, Washington
During the past decade, there's been a steady rise in the number of people affected severely by drug and alcohol abuse. As of September 2022, there have been 608 total overdoses from drugs and alcohol.2 Here are some more statistics about King County, where Kent is located:2,3,4,5
How to Pay for Alcohol and Drug Rehab in Kent, WA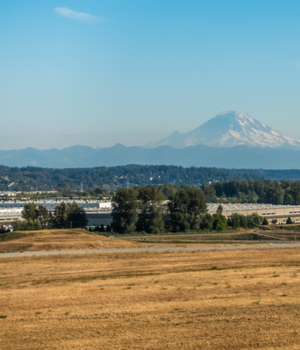 Costs of rehab can vary depending on your needs and preferences, such as short-term or long-term programs, what types of amenities are included, and the level of support received. If you are among the millions of Americans that don't have access to employer or state-funded health insurance, there are still plenty of options for you in Washington. In addition to low-income and free rehabs such as:
The Salvation Army
Alternative Counseling
Services through the King County Behavioral Health and Recovery Division
Rehab scholarships might be available through private and state-funded rehabs, though they are usually reserved for those with the most severe need. If you have no other way to pay for addiction treatment, you can ask a rehab you have your eye on, you might be surprised who has a scholarship fund available.
Medical loans are another way to pay for rehab, which might be found independently or offered through the rehab center's financing department. You can find out if a rehab offers payment plans or other financing options by calling and asking the admissions team.
Private and Subsidized Health Insurance
If you have health insurance coverage through your employer or purchased coverage off the open marketplace, you can generally use that coverage to pay for drug rehab in Kent. Insurance companies that serve Washington, such as Kaiser, Regence BlueShield, PacificSource Health Plans, and Providence Health Plan, all have different policies and fees. Call your insurance provider by dialing the customer service number on the back of your card. They'll be able to answer questions about rehab, what services they pay for, and give you a referral to your nearest in-network addiction treatment program.
Medicare and Apple Health, Washington's Medicaid program, provide payment for rehab services including:
Outpatient rehab
Detox programs
Inpatient rehab, to an extent
Partial hospitalization programs (PHPs)
Intensive outpatient programs (IOPs)
Standard outpatient programs (SOPs)
Aftercare and case management services
Medication-assisted treatment (MAT)
Online consultations and telehealth services
To qualify for these free health insurance programs, you must either be very low-income or be above age 65 or disabled. Each program has different requirements and coverage limitations, so make sure to learn about what your plan would be able to cover before signing up for any program that needs your health insurance coverage.
Speak with your nearest health and human services agency to get screened and apply for Medicare or Apple Health. The Substance Abuse and Mental Health Services Administration (SAMHSA) keeps track of certified rehab programs and shows there are 17 rehabs within the city of Kent, at least six of which offer some sort of rehab financial assistance — whether it's a sliding fee scale or a rehab scholarship.
How Easy is it to Travel to and Within Kent, WA?
Accommodations: There are myriad temporary and semi-temporary housing opportunities in the city and nearby, with 314 hotels in the area and seven in the city and plenty of apartments and single-family homes for rent.
Getting There: Located between Renton and Auburn, Kent is situated nicely with easy access to Interstate 5 and Route 67 when you want to explore the state. The famed Seattle-Tacoma International Airport (or SeaTac) is within driving distance, about 20 minutes northwest of the city by car. There are also four smaller airports, including the King County International Airport and the Water Taxi for reaching Vashon Island or one of the other islands throughout the Puget Sound.
Getting Around: Public transportation in the area is top-notch, with easy access to other cities in the area via railway on the Sounder train system. The Sounder train has 12 intercity stations, including one in Kent, and the Lightrail serves the greater Seattle area, including a stop at SeaTac. When you want to explore and visit your loved ones in rehab in the Evergreen State, there are plenty of ways to get around.
Resources