Alcohol and Drug Use Statistics in Kent, Washington
During the past decade, there's been a steady rise in the number of people affected severely by drug and alcohol abuse. As of September 2022, there have been 608 total overdoses from drugs and alcohol.2 Here are some more statistics about King County, where Kent is located:2,3,4,5
Paying for Alcohol and Drug Rehab in Kent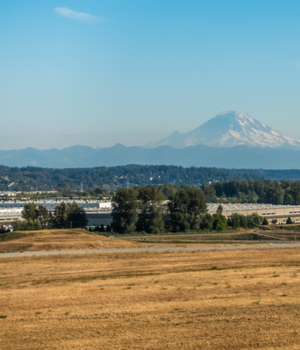 Costs of rehab can vary depending on your needs and preferences, such as short-term or long-term programs, what types of amenities are included, and the level of support received. If you are among the millions of Americans that don't have access to employer or state-funded health insurance, there are still plenty of options for you in Washington. In addition to low-income and free rehabs such as:
The Salvation Army
Alternative Counseling
Services through the King County Behavioral Health and Recovery Division
Scholarships might be available through private and state-funded programs, though they are usually reserved for those with the most severe need. If you have no other way to pay for addiction treatment, you can ask a facility you have your eye on, you might be surprised who has a scholarship fund available.
Medical loans are another way to pay for care, which might be found independently or offered through the center's financing department. You can find out if a Kent drug rehab offers payment plans or other financing options by calling and asking the admissions team.
Private and Subsidized Health Insurance
If you have health insurance coverage through your employer or purchased coverage off the open marketplace, you can generally use that coverage to pay for drug rehab in Kent. Insurance companies that serve Washington, such as Kaiser, Regence BlueShield, PacificSource Health Plans, and Providence Health Plan, all have different policies and fees. Call your insurance provider by dialing the customer service number on the back of your card. They'll be able to answer questions about rehabilitation, what services they pay for, and give you a referral to your nearest in-network addiction treatment program.
Medicare and Apple Health, Washington's Medicaid program, provide payment for addiction services, including:
Outpatient
Detox programs
Inpatient, to an extent
Partial hospitalization programs (PHPs)
Intensive outpatient programs (IOPs)
Standard outpatient programs (SOPs)
Aftercare and case management services
Medication-assisted treatment (MAT)
Online consultations and telehealth services
To qualify for these free health insurance programs, you must either be very low-income or be above age 65 or disabled. Each program has different requirements and coverage limitations, so make sure to learn about what your plan would be able to cover before signing up for any program that needs your health insurance coverage.
Speak with your nearest health and human services agency to get screened and apply for Medicare or Apple Health. The Substance Abuse and Mental Health Services Administration (SAMHSA) keeps track of certified programs and shows there are 17 accredited alcohol and drug rehabs in Kent, at least six of which offer some sort of financial assistance — whether it's a sliding fee scale or a scholarship.
Levels of Substance Abuse Treatment
Washington residents have varying needs when it comes to substance abuse care. Multiple levels of addiction treatment are available to meet those needs.
Detox
The detox process safely clears your body of all drugs and alcohol. This first step takes place in a hospital or inpatient setting, where medical personnel can supervise and make you comfortable during withdrawal.
Residential or Inpatient
Residential care typically involves group and individual therapy, family therapy, medication, and other recreational therapy methods. Participants receive these treatments while living at a facility under supervision at all times.
Partial Hospitalization Programs (PHPs)
PHPs are not as intensive as inpatient, because you only remain at the facility during treatment times. Methods of treatment usually involve some of the same methods used in residential care.
Intensive Outpatient Programs (IOPs)
IOPs provide several hours of treatment spread throughout the week. This typically includes individual and group therapy. Washington residents may transition to IOPs after completing a residential or PHP program.
Standard Outpatient
Standard outpatient programs involve two or three hours of care per week. This treatment often takes place at an outpatient clinic or at a therapist's office. This level of care is best if you are highly motivated and have strong support systems.
Aftercare
Aftercare comes in the form of supportive, ongoing treatment such as 12-step groups, transitional housing, or other accountability groups. The aim of this support is relapse prevention.
Traveling for Drug and Alcohol Rehab in Kent
Accommodations: There are myriad temporary and semi-temporary housing opportunities in the city and nearby, with 314 hotels in the area and seven in the city and plenty of apartments and single-family homes for rent.
Getting There: Located between Renton and Auburn, Kent is situated nicely with easy access to Interstate 5 and Route 67 when you want to explore the state. The famed Seattle-Tacoma International Airport (or SeaTac) is within driving distance, about 20 minutes northwest of the city by car. There are also four smaller airports, including the King County International Airport and the Water Taxi, for reaching Vashon Island or one of the other islands throughout the Puget Sound.
Getting Around: Public transportation in the area is top-notch, with easy access to other cities in the area via railway on the Sounder train system. The Sounder train has 12 intercity stations, including one in Kent, and the Lightrail serves the greater Seattle area, including a stop at SeaTac. When you want to explore and visit your loved ones in rehab in the Evergreen State, there are plenty of ways to get around.
Washington Drug and Alcohol Laws
Laws in Washington include the following regulations regarding substance use and misuse:1,2,3
Drug Courts: Washington residents who are charged with a first-offense, non-violent substance-related crime that does not involve DUI may be eligible to attend court-ordered rehab instead of serving jail time.
Good Samaritan Law: Washington's Good Samaritan Law is designed to encourage people to call for medical assistance during an overdose. The law protects those who call 911 from prosecution for minor drug-related charges.
Naloxone Access: Washington state laws allow anyone at risk of drug overdose or who may be in a position to help someone experiencing an overdose to obtain and administer naloxone. Additionally, doctors may prescribe naloxone directly to an organization, such as a homeless shelter, and some pharmacies can dispense naloxone to individuals without a prescription.
DUI Laws: In the state of Washington, the following drug paraphernalia is illegal, and possession of it is considered a misdemeanor punishable by up to 90 days in jail and a $1,000 fine.
Cocaine spoons or vials
Scales and balances
Hypodermic needles or syringes
Equipment used to test strength and purity
Kits to process or manufacture illicit substances
Chemicals used for cutting or diluting illicit substances
Mixing devices
Packaging equipment
Pipes
Marijuana Laws: Marijuana is legal for both medical and recreational use in Washington. Adults 21 years and older can legally possess up to one ounce of cannabis, 16 ounces of marijuana-infused solid product, or 72 ounces in liquid form. All marijuana must be purchased from a state-licensed facility and consumed on private property. Driving under the influence of marijuana is illegal and punishable by jail time, license suspension, a $3,500 fine, insurance premium increase, and ignition interlock requirements.
Resources