Vancouver Alcohol and Drug Use Statistics
As one of the most populous cities in Washington State, Vancouver, which is located in Clark County, is no stranger to substance abuse among its residents. According to the Washington State Department of Social & Health Services, Clark County has a higher rate of alcohol- and drug-related deaths than the state as a whole.1 Other drug and alcohol use statistics for the Vancouver area include:1, 2, 3, 4
caused by fentanyl.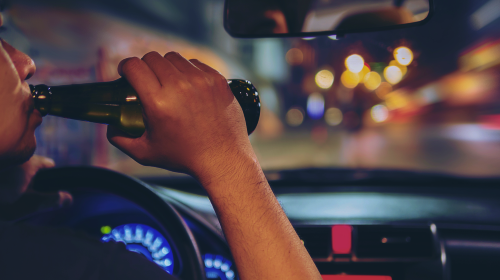 As of January 2022, Clark County's rate of alcohol-related traffic fatalities exceeded that of Washington State as a whole.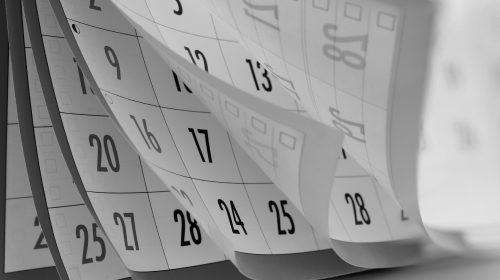 In 2019, nearly 7% of Clark County 8th graders reported drinking alcohol at least once per month.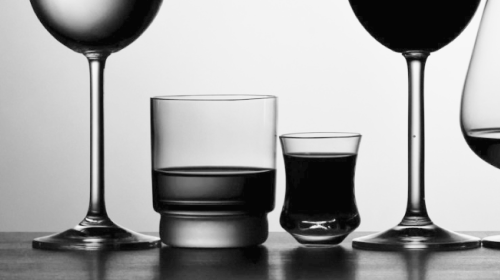 In 2018, nearly 15% of Clark County adults reported binge drinking, with more Native Americans binge drinking.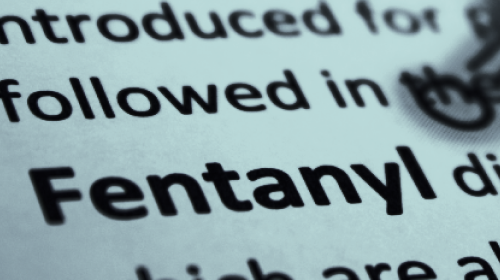 Between 2019 and 2020, Clark County recorded a 200% increase in overdoses caused by fentanyl.
Expert Insights

After a recent death of a toddler from deadly opioid fentanyl, the Vancouver Police Department told a senate committee that 31 kids died last year from ingesting fentanyl. A lawyer friend of mine told me that there is no law to include fentanyl in child endangerment cases! The good news is that's going to change as lawmakers are expanding felony child endangerment laws to include all opioids and smoke from those drugs. While the bill still needs to be considered by the house, it looks promising and this could make people think twice about using drugs around their kids.

~ Olivia Pennelle
Top 3 Drug Rehabs in Vancouver
Every alcohol and drug rehab in Vancouver offers its own set of unique amenities, programs, and therapies. Evidence-based treatment is available at multiple inpatient centers in Vancouver. These facilities often provide a range of therapies, faith-based treatments, and outpatient options for recovery.
Below are the top three addiction treatment centers in Vancouver based on the following criteria:
Offering evidence-based treatment
Accreditation
Certifications
Client testimonials reviews
Recovery Village Ridgefield
Recovery Village Ridgefield is a state of the art detox and addiction treatment center located in Vancouver, Washington. They have 16 detox beds, 32 residential beds, and 32 outpatient beds within comfortable living quarters that overlook natural, calming scenery. Proven clinical treatments are combined with holistic therapies such as art and music therapy, healthy meal prep and dining, and physical fitness classes to help cultivate an overall sense of well-being through the recovery process.

Treatment programs include:

Residential
Partial Hospitalization
Intensive Outpatient
Inpatient
Aftercare

Treatment programs are supported by:

National Association of Addiction Treatment Professionals
The Joint Commission
LegitScript

Location and contact information:
5114 NE 94th Ave
Vancouver, WA 98662
(360) 719-1480
Lifeline Connections
Lifeline Connections is a community-based behavioral health organization that specializes in providing confidential and compassionate substance abuse and mental health treatment to individuals seeking recovery in Vancouver, Washington. Adult and youth programs are offered, along with specialty camps specifically designed for children. Crisis services are available as needed.

Treatment programs include:

Detox
Crisis Residential Services
Outpatient
Men's Housing
Women's Housing
Jail Transitional Services
Medication Management
Telehealth

Treatment programs are supported by:

The Commission on Accreditation and Rehabilitation Facilities

Location and contact information:
9317 Northeast Highway 99
Vancouver, WA 98665
(360) 787-9315
Ideal Option Vancouver
Ideal Option, located in Vancouver, Washington, is an office-based medication-assisted treatment center that helps individuals overcome addiction to opioids, alcohol, and other addictive substances. They provide evidence-based treatment with no overnight stays, wait lists, or high costs. All forms of insurance, including Medicaid and Medicare are accepted.

Treatment programs include:

Detox
Outpatient Clinic
Medication Assisted Treatment

Location and contact information:
315 W Mill Plain Blvd STE 200
Vancouver, WA 98660
(877) 522-1275
Cost of Drug Rehab in Vancouver
The cost of care at Vancouver drug rehabs is contingent on several factors. Just as no two addiction programs are alike, no two facilities charge the same price for services. Your costs will depend on several variables, including:
The type of facility you select (private vs. government-funded or non-profit)
Facility amenities (addiction treatment centers with upscale features generally cost more than those basic amenities)
The length of time you spend in care (most programs last 30-90 days, but some last longer)
Choosing a facility in-network with health insurance provider
Whether a facility offers any form of payment assistance, such as scholarships or a sliding fee scale
Keep in mind that many private insurance providers must cover addiction care under federal law, and public insurance plans like Medicaid and Medicare also cover rehab.6, 7, 8 If you have health insurance, your plan can reduce your costs, but your policy's specific benefits will determine to what extent.
If you're unsure whether you can afford it, you can still get help. Several Vancouver detox centers and rehabs offer various payment options, including financing plans and income-based fee structures, to make treatment more accessible to all.
Low-Cost and Free Drug Rehab Centers in Vancouver
If you're struggling financially and don't think you can afford to get help, you still have options. Vancouver is home to several addiction facilities that recognize not everyone can pay for the support they need. These centers offer low-cost and free services, which you can qualify for based on your income and other situational factors.
State-Funded Facilities: If you need help but don't have the means to pay, you may be eligible to receive free treatment at state-funded alcohol or drug rehab in Vancouver. State-funded facilities get funding from the government to provide care for individuals who have low incomes and those who are uninsured or underinsured.
Nonprofit Centers: Nonprofit facilities may also offer reduced-cost or free care for people in need. These facilities typically receive grants from the government and other sources of public funding, such as donations. In many cases, those subsidies allow nonprofits to provide quality care at a lower cost than private treatment centers.5
Sliding-Fee Programs: Several private and publicly funded Vancouver alcohol rehabs offer services on a sliding fee scale to eligible individuals. When you go to one of these facilities, they'll adjust your out-of-pocket costs based on your income and various other factors. If you qualify for this sliding fee structure, you'll only pay what you can reasonably afford.9
Scholarships: Drug and alcohol rehabs in Vancouver may offer in-house scholarships that you can apply for. If you're awarded a scholarship, it may cover part of your costs or may pay for your rehab program in full. To find facilities that offer this type of financial aid, you'll need to call each one to ask about their payment assistance options. You can also call our helpline at 800-926-9037 (
Who Answers?) .
Addiction Treatment Settings
Addiction treatment is given along a "continuum of care." This includes early intervention for high-risk situations, inpatient and outpatient care, and concludes with aftercare and lifelong support. Though people start "on the path" at any point, the general timeline proceeds as such:

Early intervention: This consists of education and assistance to people who are in high-risk situations for substance use disorder.
Medical Detox: A cleaning out of the substance from your body is sometimes necessary before starting other aspects of rehab. A medical team can keep you safe and comfortable while managing your withdrawal symptoms.
Inpatient: This involves 24/7 care in a psychiatric hospital or residential treatment center. Also referred to as residential care, this is the most intensive level.
Outpatient: This ranges from partial hospitalization programs (PHPs), to intensive outpatient programs (IOPs) and standard outpatient treatment. They differ by the amount of time spent in care per day and week.
Aftercare: Creating an aftercare plan will help you continue the healthy living habits you learned in rehab. It will also connect you to supportive communities that can help you maintain your sobriety.
Should You Travel for Drug and Alcohol Rehab in Vancouver?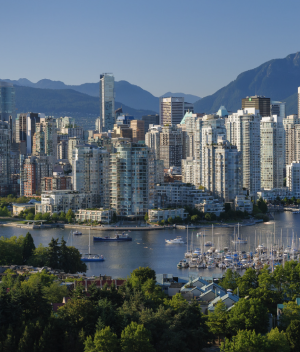 Whether you should travel to Vancouver for alcohol or drug treatment is a personal decision that's ultimately up to you. But traveling outside your current city for rehabilitation may be highly beneficial if you:
Need to separate yourself from places, people, and things that typically trigger your desire to use drugs or alcohol
Lack access to the type of care you need in the area where you live
Prefer the climate and terrain of the Pacific Northwest and believe it will help your recovery
Have insurance that covers treatment at drug rehabs in Vancouver
Want to reduce your likelihood of leaving care before your program concludes
Want to eliminate distractions and get a fresh start in a place where you can genuinely focus on recovery
Want privacy and traveling for care will allow you to be more discreet
If you're thinking about traveling to Vancouver, you'll find many excellent facilities throughout the city. And as you weigh your options, location is one of the many factors that may help determine which facility is right for you.
Some areas of Vancouver to consider for treatment include:10
Vancouver Heights: Situated in the south-central portion of the city, Vancouver Heights is just a few minutes from the beautiful Columbia River, as well as several public parks. If you enjoy getting outside, this area will allow you quick access to a plethora of scenic views.
North Image: This neighborhood is largely residential but practically borders the wilderness alongside Vancouver's northeastern corner. If having easy access to nature could help your recovery, you may want to consider rehab facilities located here.
Downtown: If you love being in the middle of the action, a treatment center located in Downtown Vancouver may be right for you. Here, you'll have quick access to several parks and entertainment opportunities, as well as the city's main bridge that leads directly into Portland, OR. The downtown area is also highly walkable and connected to several major roadways for quick and easy travel throughout the Portland-Vancouver metro.
Cascade Highlands: This neighborhood sits near Vancouver's lower southeastern boundary and like North Image, offers quick access to the wilderness areas that border the city. If you're a nature lover and want quick access to the water and the forest, treatment centers in this part of town may suit your preference.
Drug and Alcohol Laws in Vancouver, WA
Involuntary Treatment Act (Ricky's Law): In Washington, anyone who is a danger to themselves or others due to alcohol and/or drug use can be involuntarily admitted to a secure detox facility. The facility will provide up to 17 days of withdrawal management support and addiction treatment for persons aged 13 and older.11
Washington 911 Good Samaritan Overdose Law: Washington law provides immunity from prosecution for drug possession charges to anyone—including victims of overdose—who seeks emergency aid during an overdose event. The law also grants immunity from civil liability to people who render care at the scene of an emergency.12, 13
Standing Order to Dispense Naloxone: In Washington, anyone at risk of experiencing an opioid-related overdose can get naloxone, a life-saving opioid reversal medication, from a pharmacist without a prescription. Anyone who may be able to help someone experiencing an opioid-related overdose can obtain naloxone from a pharmacy without a prescription, too. Clark County Public Health also provides free naloxone kits and training on how to administer the medication at the Harm Reduction Center in Vancouver.14, 15
Clark County Adult Drug Treatment Court: In Vancouver, adults with a substance use disorder and felony charges can opt into the Clark County drug treatment court program. This program requires a minimum 12-month commitment and aims to improve participants' psychosocial functioning, reduce recidivism, and encourage healthy reintegration into the community.
If you need assistance, we're available 24/7 to help. Call us at 800-926-9037 (
Who Answers?) to speak with a support specialist who can help you explore accredited alcohol and drug rehab centers in Vancouver.
Resources