Vancouver Alcohol and Drug Use Statistics
As one of the most populous cities in Washington State, Vancouver, which is located in Clark County, is no stranger to substance misuse among its residents. According to the Washington State Department of Social & Health Services, Clark County has a higher rate of alcohol- and drug-related deaths than the state as a whole.1 Other drug and alcohol use statistics for the Vancouver area include:1, 2, 3, 4
caused by fentanyl.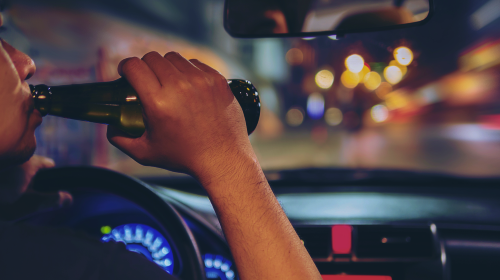 As of January 2022, Clark County's rate of alcohol-related traffic fatalities exceeded that of Washington State as a whole.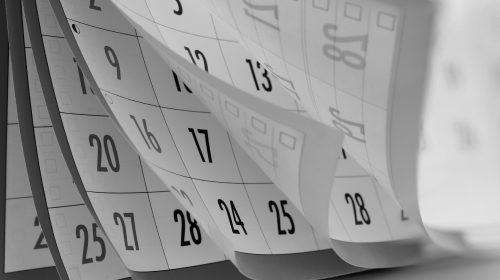 In 2019, nearly 7% of Clark County 8th graders reported drinking alcohol at least once per month.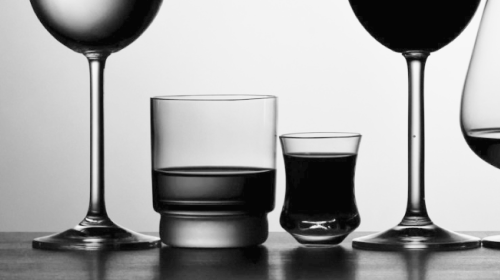 In 2018, nearly 15% of Clark County adults reported binge drinking, with more Native Americans binge drinking.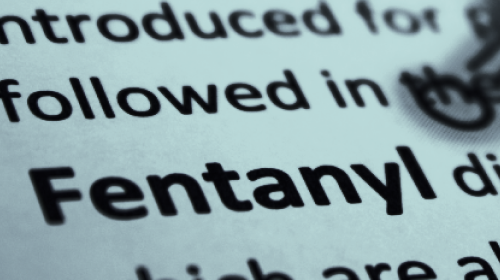 Between 2019 and 2020, Clark County recorded a 200% increase in overdoses caused by fentanyl.
If you use drugs or alcohol and want to stop, quality treatment is readily available in Vancouver. Enrolling in rehab can help you jumpstart your recovery and give you the support you need to stay sober long-term. More importantly, undergoing treatment can significantly reduce your risk of serious alcohol– and drug-related health issues and accidental death.5
Popular Centers for Alcohol and Drug Rehab in Vancouver
SeaMar Community Services Northwest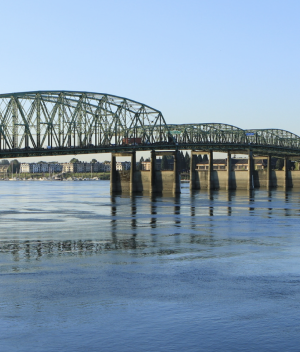 SeaMar Community Services Northwest is an outpatient drug and alcohol rehab in Vancouver serving individuals and families impacted by addiction and/or mental health conditions. This facility offers dual diagnosis treatment programs for adults and youth, gender-specific adult treatment programs, perinatal treatment programs, and recovery programs for teens with addiction. Homeless clients can also access transitional and permanent supportive housing programs through this facility.
Lifeline Connections Vancouver
Lifeline Connections Vancouver is a CARF-accredited inpatient and outpatient rehab facility offering a full continuum of care for addiction and co-occurring mental health disorders. Adults can access a wide array of services here, including medical detox, hospital-based inpatient treatment, short– and long-term residential programs, and intensive outpatient programs. Medication-assisted treatment (MAT), dual diagnosis treatment, telehealth therapy, aftercare services, and transitional housing support are also available.
This facility also serves children and adolescents impacted by a family member's addiction and those needing treatment for substance use or mental health concerns. Payment options include self-pay, Medicaid, state-financed insurance, military insurance, and private health insurance. Eligible clients can also receive treatment on a sliding fee scale.
Helping Professionals Wellness Center
Helping Professionals Wellness Center is an outpatient rehab facility for adults with substance use concerns and those with co-occurring addiction and mental health conditions. This facility offers standard and intensive outpatient programs, as well as specialty programs for veterans, justice-involved persons, and people who've experienced domestic violence. Telehealth therapy, case management, and aftercare services are also available, and clients can qualify for sliding-scale rehab services based on their financial situation.
Columbia Treatment Services
Columbia Treatment Services is an outpatient alcohol and drug rehab in Vancouver for adults. This facility offers morning and evening intensive outpatient programs (IOPs), standard outpatient treatment, aftercare programs, and relapse prevention programs. Telehealth therapy and specialized treatment programs for DUI/DWI clients and others in the justice system are also available.
Payment options include self-pay, numerous private insurance plans, and in-house financing. Individuals who can demonstrate financial need may also qualify for sliding-scale treatment services.
Cost of Drug and Alcohol Rehab in Vancouver
The cost of treatment at Vancouver drug rehab and alcohol rehab is contingent on several factors. Just as no two addiction treatment programs are alike, no two facilities charge the same price for services. Your rehab costs will depend on several variables, including:
The type of rehab facility you select (private vs. government-funded or non-profit)
Facility amenities (rehab centers with upscale features generally cost more than those basic amenities)
The length of time you spend in rehab (most programs last 30-90 days, but some last longer)
Choosing a rehab facility in-network with health insurance provider
Whether a facility offers any form of payment assistance, such as scholarships or a sliding fee scale
Keep in mind that many private insurance providers must cover addiction treatment under federal law, and public insurance plans like Medicaid and Medicare also cover rehab.6, 7, 8 If you have health insurance, your plan can reduce your treatment costs, but your policy's specific benefits will determine to what extent.
If you're unsure whether you can afford to go to rehab, you can still get help. Several Vancouver drug rehabs and alcohol rehabs offer various payment options, including financing plans and income-based fee structures, to make treatment more accessible to all.
Free Treatment Options in Vancouver
If you're struggling financially and don't think you can afford to go to rehab, you still have options. Vancouver is home to several addiction treatment facilities that recognize not everyone can pay for the support they need. These rehab centers offer low-cost and free treatment, which you can qualify for based on your income and other situational factors.
State-Funded Rehab Facilities: If you need treatment but don't have the means to pay, you may be eligible to receive free treatment at state-funded alcohol or drug rehab in Vancouver. State-funded facilities get funding from the government to provide care for individuals who have low incomes and those who are uninsured or underinsured.
Nonprofit Rehab Centers: Nonprofit rehab facilities may also offer reduced-cost or free treatment for people in need. These facilities typically receive grants from the government and other sources of public funding, such as donations. In many cases, those subsidies allow nonprofits to provide quality treatment at a lower cost than private rehab centers.5
Sliding Fee Rehab Programs: Several private and publicly funded Vancouver drug rehabs and alcohol rehabs offer treatment services on a sliding fee scale to eligible individuals. When you go to one of these facilities, they'll adjust your out-of-pocket treatment costs based on your income and various other factors. If you qualify for this sliding fee structure, you'll only pay what you can reasonably afford.9
H3: Rehab Scholarships
Vancouver alcohol rehabs and drug rehabs may offer in-house scholarships that you can apply for. If you're awarded a scholarship, it may cover part of your treatment costs or may pay for your rehab program in full. To find facilities that offer this type of financial aid, you can search online for "alcohol rehabs near me" or "drug rehabs near me." Once you have a list of local facilities, you'll need to call each one to ask about their payment assistance options.
Should I Travel to Vancouver for Alcohol and Drug Treatment?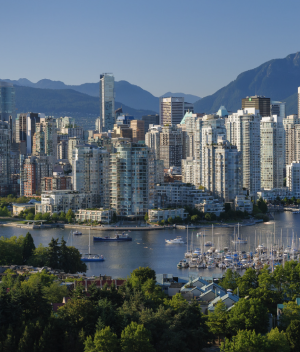 Whether you should travel to Vancouver for alcohol or drug treatment is a personal decision that's ultimately up to you. But traveling outside your current city for rehab may be highly beneficial if you:
Need to separate yourself from places, people, and things that typically trigger your desire to use drugs or alcohol
Lack access to the type of treatment you need in the area where you live
Prefer the climate and terrain of the Pacific Northwest and believe it will help your recovery
Have insurance that covers treatment at Vancouver alcohol rehabs or drug rehabs
Want to reduce your likelihood of leaving rehab before your treatment program concludes
Want to eliminate distractions and get a fresh start in a place where you can genuinely focus on recovery
Want privacy and traveling for rehab will allow you to be more discreet
Neighborhoods in Vancouver to Consider for Treatment
If you're thinking about traveling to Vancouver, you'll find many excellent rehab facilities throughout the city. And as you weigh your options, location is one of the many factors that may help determine which facility is right for you.
Some areas of Vancouver to consider for treatment include:10
Vancouver Heights: Situated in the south-central portion of the city, Vancouver Heights is just a few minutes from the beautiful Columbia River, as well as several public parks. If you enjoy getting outside, this area will allow you quick access to a plethora of scenic views.
North Image: This neighborhood is largely residential but practically borders the wilderness alongside Vancouver's northeastern corner. If having easy access to nature could help your recovery, you may want to consider rehab facilities located here.
Downtown: If you love being in the middle of the action, a treatment center located in Downtown Vancouver may be right for you. Here, you'll have quick access to several parks and entertainment opportunities, as well as the city's main bridge that leads directly into Portland, OR. The downtown area is also highly walkable and connected to several major roadways for quick and easy travel throughout the Portland-Vancouver metro.
Cascade Highlands: This neighborhood sits near Vancouver's lower southeastern boundary, and like North Image, offers quick access to the wilderness areas that border the city. If you're a nature lover and want quick access to the water and the forest, treatment centers in this part of town may suit your preference.
Drug and Alcohol Laws in Vancouver, WA
Involuntary Treatment Act (Ricky's Law): In Washington, anyone who is a danger to themselves or others due to alcohol and/or drug use can be involuntarily admitted to a secure detox facility. The facility will provide up to 17 days of withdrawal management support and addiction treatment for persons aged 13 and older.11
Washington 911 Good Samaritan Overdose Law: Washington law provides immunity from prosecution for drug possession charges to anyone—including victims of overdose—who seeks emergency aid during an overdose event. The law also grants immunity from civil liability to people who render care at the scene of an emergency.12, 13
Standing Order to Dispense Naloxone: In Washington, anyone at risk of experiencing an opioid-related overdose can get naloxone, a life-saving opioid reversal medication, from a pharmacist without a prescription. Anyone who may be able to help someone experiencing an opioid-related overdose can obtain naloxone from a pharmacy without a prescription, too. Clark County Public Health also provides free naloxone kits and training on how to administer the medication at the Harm Reduction Center in Vancouver.14, 15
Clark County Adult Drug Treatment Court: In Vancouver, adults with a substance use disorder and felony charges can opt into the Clark County drug treatment court program. This program requires a minimum 12-month commitment and aims to improve participants' psychosocial functioning, reduce recidivism, and encourage healthy reintegration into the community.16
Resources