Washington Drug and Alcohol Statistics
In 2021, 13.5% of adults in Washington reported using drugs for non-medical reasons.1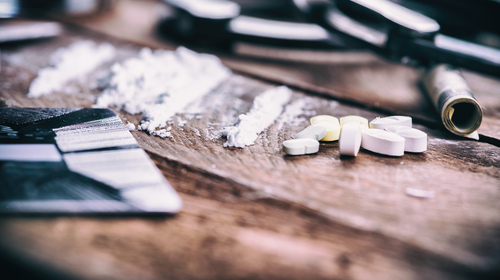 8.5% of adults in Washington reported using illicit drugs.1
5.7% of adults in Washington said they misused prescription opioids.1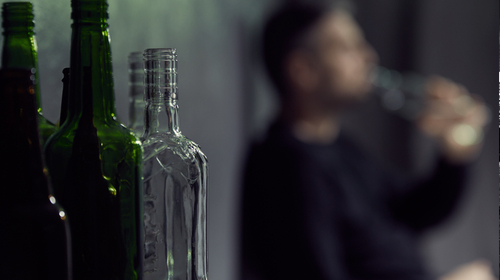 23% of adults 18-44 years old in Washington said they engaged in excessive drinking.3
Men were slightly more likely to use drugs than women.1
In 2019, Washington reported 16.3 drug deaths per 100K residents.2
Women were less likely to drink to excess than men.3
People who made $75,000 or more per year engaged in the most excessive drinking behaviors.3
Cost of Drug Rehab in Bellevue
The cost of rehab can affect your decision about which program to attend, and it varies depending on the facility. Your costs will depend on factors including:
Whether the program is inpatient (residential) or outpatient
Any special amenities, privileges, or specialized treatment at the rehab
How long you attend the program
How much of the cost your insurance company will cover
The location of the rehab and whether or not you will have to pay travel costs
Inpatient programs may begin with detoxification in a medical facility before you go to residential care for behavioral therapy. The costs include your detox treatment, as well as counseling, housing, and meals.
Outpatient programs often cost less than inpatient programs. You will pay for therapy sessions you attend, but you won't have the cost of room and board in a facility. This means you will need to secure housing, food, and medical care on your own.
Low-Cost and Free Drug Rehab Centers in Bellevue
Many facilities offer flexible payment options so that the cost of care isn't a barrier to treating substance use disorder. Rehab programs may offer financial assistance such as:
Sliding scale fees that are adjusted based on your income level
Payment plans where you pay in installments over time
Scholarships to cover some or all of your costs
Certain programs accept anyone regardless of their ability to pay
All types of insurance plans are legally required to include coverage for rehab. Two federal laws, the Affordable Care Act and the Mental Health Parity and Addiction Act, ensure that private insurance, employer-sponsored insurance, Medicaid, Medicare, and military insurance plans will pay for some or all of your care.
If you have Medicare or Medicaid, you may need to check that the facilities you are considering accept those types of insurance. Private insurance plans may have limits on which facilities are covered. Most private insurance companies have a network of preferred programs. The insurance company will cover more of the costs if you choose an in-network facility. If you choose an out-of-network facility, your costs may be higher. Ask your insurance company which programs are covered and what your out-of-pocket costs may be.
Addiction Treatment Settings
When you choose a program, you should look for a place that makes you feel safe and comfortable. That may mean choosing a program with people with similar backgrounds or picking a facility with extra amenities.
Population-Specific
Certain populations can benefit from more tailored addiction services. This can include treatment targeted to military veterans, the LGBTQ+ population, and even gender-specific programs.
Faith-Based
Faith-based programs offer a spiritual approach to addiction recovery, integrating prayer groups and literature studies into treatment plans. If your religion is important to you, you may want to consider finding a spiritual rehab.

Inpatient programs
These highly intensive programs require you to live at the rehab facility while participating in several hours of supervised, evidence-based treatment daily. They can also offer a medical detox if you need it, allowing you to stay safe and comfortable during withdrawal.

Telehealth programs
These online programs provide evidence-based therapy virtually, typically via video on a computer, smartphone, or tablet.
Outpatient programs
These evidence-based programs, which include partial hospitalization programs (PHPs), intensive outpatient programs (IOPs), and standard outpatient programs, allow you to live at home but require you to attend several hours of treatment each week.
Dual diagnosis programs
These programs provide simultaneous, evidence-based therapy for co-occurring substance use and mental health disorders.
Veterans
These programs address the unique treatment needs of former military members and provide a supportive, understanding environment for healing to take place.

Luxury
These programs provide evidence-based treatment in a high-end, luxurious setting that includes several posh amenities to make patients as comfortable as possible.
Executive
These programs provide high-level professionals with the privacy and work-related resources they need to maintain their corporate responsibilities while undergoing treatment.
How to Choose the Right Bellvue Drug Rehab
Choosing drug rehabs or detox centers in Bellevue can seem overwhelming. Look for programs that are safe and effective with appropriate treatment methods. Ask about cost and location while researching facilities.
Cost: Cost is often a deciding factor when choosing a rehab. Inpatient is usually more costly than outpatient programs. Choosing a program that is in-network for your insurance company can bring your costs down significantly.
Telehealth: Telehealth has become more common for all types of medical care. Some programs have telehealth options for addiction treatment. Telehealth may be helpful if you have mobility issues or health concerns that make it difficult to attend in-person treatment.
Amenities: If you want extra amenities during your time at the center, you can look for luxury facilities. Some include high-end amenities like fitness equipment, special food, private rooms, or access to outdoor spaces. Luxury care is often more expensive than other programs.
Treatment methods: It is important to choose a rehab that uses evidence-based therapy methods such as cognitive-behavioral therapy, motivational enhancement therapy, and contingency management. The program should also assess your history and recovery goals to create an individual plan for you. Make sure the program can manage any co-occurring physical or mental health conditions or disabilities that you have.
Accreditation: Look for programs that are licensed and accredited by state and local authorities and accredited by professional organizations such as the Commission on Accreditation of Rehabilitation Facilities or the Joint Commission. Unlicensed programs may not follow health and safety rules, or they might use unproven, experimental, or debunked treatments that don't help you recover from addiction.
Technology and communication: Inpatient programs restrict the use of electronic devices, the internet, and social media. Some facilities don't allow participants to bring devices. Others only allow participants to use devices at specific times. They may also have rules and restrictions regarding visits from friends and family. If you need to stay in close touch with friends and family, look for rehab programs that allow outside communication.
Should You Travel for Drug and Alcohol Rehab in Bellevue?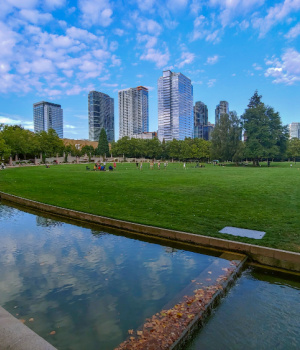 You may want to stay close to home for rehab, or you may want to relocate to a new area. Bellevue, WA, has programs available to long-time residents as well as people coming to the region for the first time. You might want to go to drug rehab in Bellevue if:
The facility you want to attend is there
You have friends or family in the area
Your insurance will pay for treatment there
You like Bellevue and believe staying there will be helpful for your recovery
The choice of where to get care is ultimately a personal decision. Bellevue, WA, has numerous options if you choose to go there for recovery.
Bellevue, WA, is just across Lake Washington from Seattle. It's accessible from Interstates 90 and 405 and the Seattle-Tacoma Airport. The downtown area is home to many restaurants and live music venues, as well as museums and the Bellevue Botanical Garden.
The eastern parts of the city border Lake Sammamish and Weowna Park. The western side of the city is on the shore of Lake Washington and Newcastle Beach Park. The Bridle Trails neighborhood on the northernmost edge of town offers easy access to Bridle Trails State Park. The southern neighborhoods of Hilltop and Somerset are close to golf courses at The Golf Club at Newcastle.
Alcohol and Drug Laws in Washington
In Washington, possession of small amounts of marijuana is legal. Possession and sale of other drugs and drug paraphernalia is a crime. The type and quantity of illicit substances in your possession determine whether you are committing a felony or a misdemeanor.
Drug crimes are subject to sentencing formulas.4 Sentences are longer if you are convicted of selling illicit substances to a minor, possessing drugs near a school, or committing any drug crime in the presence of a child.5
You may be eligible for alternative sentencing if convicted of a drug crime in Washington.6 First-time, non-violent crimes that did not involve driving under the influence may be eligible for court-ordered addiction treatment instead of jail time. Eligible individuals are transferred to drug courts that establish sentencing and oversee recovery.7
Washington has a Good Samaritan law to protect individuals assisting someone during an overdose.8 If you call 911 for help when you or someone you know experiences an overdose, you will not be prosecuted for possession of drugs.
Washington allows anyone at risk of having or witnessing a drug overdose to obtain naloxone and administer it.9 Doctors may prescribe naloxone directly to individuals or to organizations such as police departments, shelters, or social service agencies. Some Washington pharmacies participate in programs that allow them to sell naloxone without a prescription.
Resources