Providence Drug and Alcohol Statistics
In 2021, 111 people in Providence died from a drug overdose, a slight increase from the previous year.1 When broken down further, the following statistics emerge:1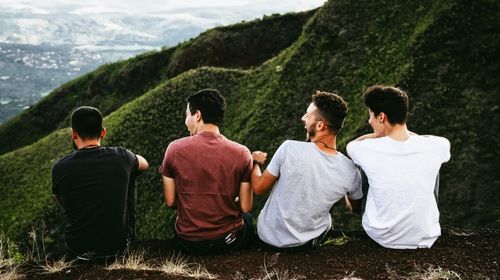 69% of Providence residents who died from a drug overdose were men.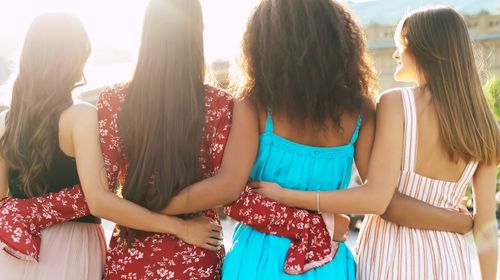 31% of Providence residents who died from a drug overdose were women.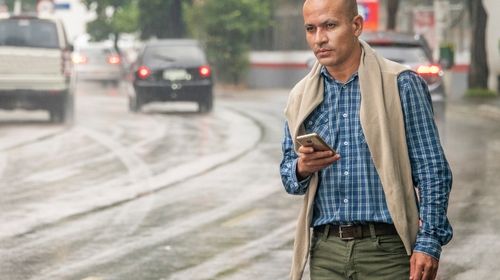 68% of Providence residents who died from a drug overdose were between the ages of 25 to 54.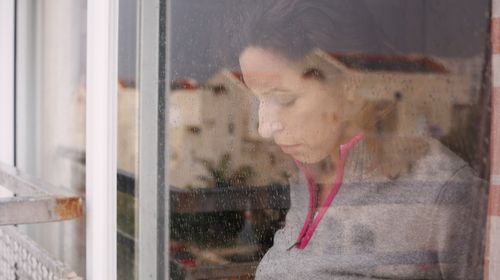 54% of Providence residents who died from a drug overdose were White.
While the majority of overdose deaths happened among people who identify as White, 24% of the deaths occurred among the Hispanic or Latino population. This is a higher proportion than what was found in Providence County and the state.1
Any opioid, followed closely by fentanyl, contributed to the majority of fatal overdoses in Providence. Cocaine and alcohol were second and third.1 The percentage of overdose deaths involving alcohol in Providence was also slightly higher than in the county and statewide.1 Three Providence neighborhoods are considered overdose hotspots: Downtown, Olneyville, and the West End.2
From 2016 to 2019, Providence also had the most opioid overdose-related emergency department visits, and EMS runs in the state.2 When seeking help for an opioid use disorder, between 2011 and 2017, 3,824 people in Providence entered treatment.3
Cost of Drug and Alcohol Rehab in Providence
The cost of a Providence drug rehab or alcohol rehab will depend on several factors, including:
Amenities offered (luxury or standard rehab facility)

Types of insurance accepted

Traditionally, a residential program where you live full-time at the facility will cost more than an outpatient program where you live a home. Also, the longer the program, the more it will cost. If the program offers luxury amenities such as gourmet meals and spa treatments, it will be more expensive than a standard inpatient program.
Private insurance is required to cover at least part of any addiction treatment. However, you can't just pick any facility. You'll need to see which ones accept your insurance to keep costs down. You can contact your insurance provider to get a list of in-network facilities and the services that are covered.
A state-funded rehab receives money directly from the government to cover all or some of the cost of addiction treatment for residents who meet certain requirements.
Free Treatment Options in Providence
If cost is a concern, you can search "free drug rehabs" or "free alcohol rehabs." A state-funded rehab will offer free or low-cost care to state residents who can meet certain income requirements. Other free or low-cost treatment options include:
Applying for rehab scholarships
Finding a rehab covered by your insurance plan
Applying for federal government-funded insurance programs such as Medicaid or Medicare
Sliding scale payment assistance where you pay what you can afford
Providence residents can utilize one of the designated safe stations to get connected to recovery services. Just visit any one of the city's 12 fire stations to speak with a member of the trained staff on duty who will connect you to addiction support services.4 These safe stations are free and available 24/7.4
Should I Travel to Providence for Drug and Alcohol Treatment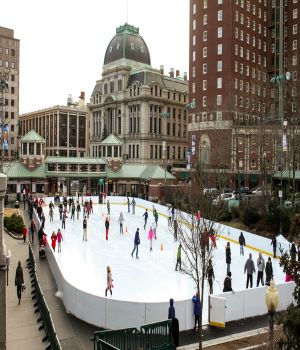 Providence is considered Rhode Island's most diverse city, and with close to 180,000 residents, it also makes up close to 20% of the state's population.2 Here are a few reasons why you may want to travel to Providence for drug rehab or alcohol rehab:
Small town feel with big city cultural activities
More variety of treatment options
Proximity to family and friends to provide support during treatment
Multiple colleges provide educational opportunities
Choosing a Providence drug alcohol rehab or drug rehab will also give you a fresh start in a new location away from potential triggers that could set back your recovery.
Neighborhoods in Providence for Drug and Alcohol Rehab
Providence is known for its vibrant neighborhoods that each offer something unique to its residents.
Downtown Providence
The first thing you'll notice in downtown Providence is the art deco style of the state's tallest skyscraper, nicknamed "The Superman Building." You'll also find many public art projects ranging from sculptures to large-scale murals. Shopping and history enthusiasts will enjoy the Arcade Providence, the oldest indoor mall in the country.
Federal Hill
Initially settled by Italian-American immigrants in the early 20th century, Federal Hill still retains much of its Italian culture and influence. In addition to incredible restaurants, you can spend some time hanging out at DePasquale Square at the center of Federal Hill. This Italian-style piazza is a gathering space for music and socializing.
College Hill
As its name implies, College Hill is where you'll find Brown University and the Rhode Island School of Design. You'll find incredible museums and other notable historical locations on both campuses and throughout the neighborhood.
RiverWalk
The area along the Providence River features several interesting shops and restaurants as well as historical monuments and landmarks. It's also the site of the very popular WaterFire, a multi-sensory art installation that brings thousands of visitors to Providence every year.
How Do I Choose a Drug or Alcohol Rehab?
Choosing a drug rehab or alcohol rehab in Providence can be confusing. It's important to think about what matters most to you and your treatment needs.
Things to Keep in Mind:
Treatment Philosophy: While most rehabs will offer many of the same treatment modalities, some facilities will take a different approach. If you're a yoga enthusiast, a center that takes a more mind-body-spirit approach to addiction treatment may be a better fit. Some rehabs offer a more Christian-based or spiritual treatment philosophy.
Location: A rehab's setting is also vital to take into account. Providence offers quieter, more park-like settings along with its urban offerings. It's also a good idea to look for rehabs conveniently located to work, school, or family.
Cost: Without a doubt, the cost is one of the biggest factors in choosing a drug rehab or alcohol rehab in Providence. To keep out-of-pocket costs down, you'll want to see which facilities your insurance considers in-network. If insurance is not a factor, then a facility that offers flexible payment options is a good idea.
Features and Amenities: A rehab will often offer a variety of features and amenities. If privacy is important to you, look for a facility that only has private rooms. Other features can include gourmet meals, a pool, dedicated exercise time, and a gym. Think about what will help make your recovery journey successful and look for a facility that will meet those needs.
Program Rules: Inpatient facilities, in particular, can have many rules in place. For instance, if having family visit during your treatment stay is important, you'll want to look for a residential facility that incorporates regular visiting hours.
Types of Addiction Treatment Programs in Providence
You'll need to identify the type of Providence drug rehab or alcohol rehab that will work best for you. If unsure, a primary care physician or member of the rehab staff can help advise you on the best treatment approach.
Let's break down some of the different types of treatment programs available:
Population-Specific Rehab
Addiction can affect certain populations differently. A population-specific rehab will have services tailored to men, women, veterans, teens, or the LGBTQ+ community.

Faith-Based Rehab
A faith-based or Christian rehab takes into account the role spirituality and God play in a person's addiction recovery and tailors its treatment offerings accordingly.

Inpatient Rehab
Inpatient or residential treatment requires its patients to live at the facility full-time. Treatment programs can range from 30 days to 90 days or more.

Outpatient Rehab
An outpatient program allows you to continue your daily activities while attending treatment sessions for a set number of hours a week. Outpatient treatment can vary in its intensity depending on your specific needs.

Dual Diagnosis
This type of treatment addresses mental health and substance use disorders simultaneously. Addiction and mental health conditions can often negatively impact the symptoms of each one.

Holistic
A holistic rehab will weave complementary therapies such as yoga, meditation, and massage into its treatment offerings.

Luxury Rehab
These facilities often look more like a spa than a rehab. A luxury treatment program can offer everything from concierge services to gourmet meals, spa treatments, and upscale rooms and grounds.

Executive Rehab
Catering to the busy executive, this type of facility will often allow people the flexibility to work while undergoing intensive treatment. This can include allowing them access to office space and giving days off for work travel.

Alcohol and Drug Laws in Providence
Rhode Island and Providence have laws in place to help people dealing with substance use disorders get the help they need and potentially avoid the criminal justice system. The state is also working to reduce the number of overdose deaths through several initiatives.
Uniform Controlled Substances Act: In 2021, Rhode Island's governor signed legislation to amend to Uniform Controlled Substances Act. This reclassifies simple possession of 10 grams or less of certain controlled substances such as cocaine or heroin as a misdemeanor charge instead of a felony.5 Government officials say this change will help people suffering from addiction get treatment instead of prison time.
Good Samaritan Overdose Prevention Act: Rhode Island's Good Samaritan Overdose Prevention Act provides limited protection from prosecution to people who call for help when witnessing an overdose. The person experiencing the overdose is also protected as well as anyone who may administer opioid overdose-reversing drugs such as Narcan or Naloxone.
Naloxone Access: As part of its effort to reduce the number of opioid overdoses, people who live in Providence can obtain Naloxone or Narcan at any area pharmacy without a prescription. You can also request to have an opioid overdose reversal kit delivered to your home at no cost.
Adult and Veterans Drug Court: Rhode Island's Adult and Veterans Drug Court were established to help people in the criminal justice system and have been diagnosed with a substance use disorder get treatment while under court supervision. Your charges do not need to be drug-related, but addiction must have played a role.

If accepted into the program, you must plead guilty to the charges and agree to a pre-set sentence that will be served if the program is not completed. The program lasts for a year and upon completion, the charges can be dismissed.

Veterans Court is dedicated to helping people who have served in the military get needed services. Programs vary from 9 to 18 months, depending on the person's clinical needs and progress. Each participant gets a mentor who attends court sessions and is there to help with whatever is needed.
If you need help determining the right drug or alcohol rehab in Providence for you, don't hesitate to reach out to our treatment support specialists. Our staff is available 24/7 at 800-926-9037 (
Who Answers?) to help you navigate the options available.
Resources
Rhode Island Department of Health. (2022, August 4). Community-Level Overdose Surveillance Report- Providence July 2022.
Rhode Island Public Health Institute. (2020). Report: Downtown Providence Overdose Hotspot Assessment & Plan.
Rhode Island Governor's Overdose Prevention and Intervention Task Force. (n.d.). Opioid Treatment Admissions Data.
Department of Behavioral Healthcare, Developmental Disabilities & Hospitals, State of Rhode Island. (2022). Substance Use Conditions.
State of Rhode Island. (2021, September 28). Governor McKee Signs Legislation to Reclassify Certain Drug Possession Charges.