Durham Alcohol and Drug Use Statistics
Like many densely populated United States cities, Durham has faced growing substance use issues within the community for many years. Many residents of both the city and Durham County as a whole live with addiction, as evidenced by the following drug and alcohol use statistics:1, 2, 3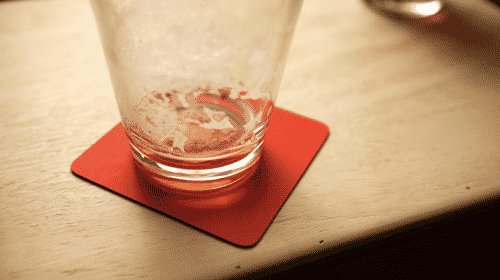 In 2017, 17% of Durham County adults engaged in excessive drinking, and 21% of county high school students reported drinking alcohol at least once in a 30-day period.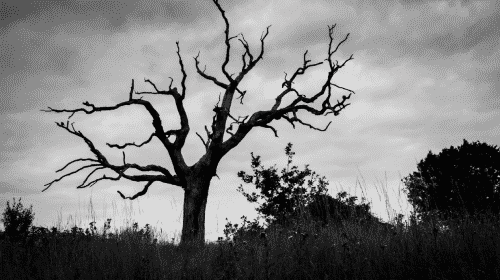 In 2020, 82 Durham County residents died of a drug overdose.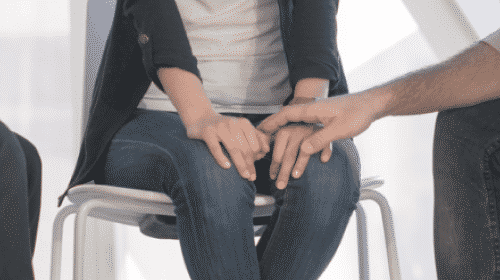 In 2020, 1,126 Durham County residents engaged in an addiction treatment program, and roughly 1,400 people received medication for opioid use disorder.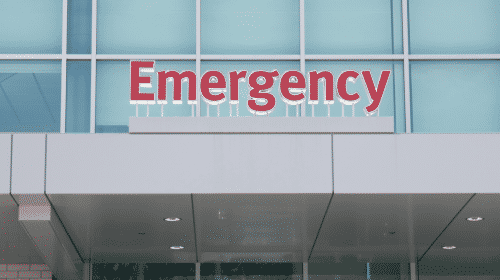 In the first quarter of 2021, there were 96 opioid-related emergency department visits in Durham County. In 2022, the county saw 99 such visits within the same time period.
If you or someone you love is among the thousands of Durham County residents with drug or alcohol addiction, quality treatment is readily available, regardless of your financial situation.
Expert Insights

I recently read that researchers from the University of North Carolina School of Medicine are now collaborating with the North Carolina Department of Public Safety and the Durham County Sheriff's Office in order to evaluate the effectiveness of two opioid addiction treatment programs for inmates of the local criminal justice system. In late 2019, the Durham County Sheriff's Office kicked off two projects knowing that people who were recently incarcerated are at high risk of overdose and have little-to-no access to addiction treatment upon release. Working with UNC School of Medicine and Department of Public Safety, the group was able to expand access to treatment and connect recently released inmates with local treatment providers. I will be excited to see the results of these programs. (I anticipate good results!)

~ Rita Milios
Top 5 Drug Rehabs in Durham
Every alcohol and drug rehab in Durham offers its own set of unique amenities, programs, and therapies. Evidence-based treatment is available at multiple inpatient centers in Durham. These facilities often provide a range of therapies, faith-based treatments, and outpatient options for recovery.
Below are the top five addiction treatment centers in Durham based on the following criteria:
Offering evidence-based treatment
Accreditation
Certifications
Client testimonials reviews
Triangle Residential Options for Substance Abusers
Triangle Residential Options for Substance Abusers is a multi-year residential program that empowers people with substance use disorders through providing comprehensive treatment, experiential vocational training, education, and continuing care in Durham, North Carolina.
They provide free housing, meals, clothing, health services, vocational and life skills training, mentorship, and counseling for addiction treatment.

Treatment programs include:

Detox
Residential
Aftercare
Dual Diagnosis

Location and contact information:
1820 James Street
Durham, NC 27707
(919) 419-1059
Freedom House Recovery Center
Freedom House provides support and treatment for children and adults with behavioral disorders, mental illness, or addiction in Durham, North Carolina. Their outpatient services offer psychiatric evaluations, medication as needed, therapy, and peer support, in addition to recovery-focused treatment. Men's and women's housing is available.

Treatment programs include:

Outpatient
Men's Recovery House
Women's Recovery House
Peer Group Support
Therapy
Psychiatric Evaluation and Medication Management

Treatment programs are supported by:

The Commission on Accreditation of Rehabilitation Facilities
The United Way

Location and contact information:
529 Holloway Street
Durham, NC 27701
(919) 425-5472
Genesis DWI Services
Genesis is a fully licensed facility that offers alcohol and drug assessments, counseling services, educational programs, and addiction recovery treatment programs in Durham, North Carolina. They welcome Veterans, the LGBTQ community, and those with a dual diagnosis to participate in their classes and programs. Anger management and DWI classes are available.

Treatment programs include:

Outpatient Rehab
DWI
Veteran Support
LGBTQ Support

Location and contact information:
319 Chapanoke Rd Ste 114G
Raleigh, NC 27603
(919) 321-6643
BAART Programs
BAART Programs is a multi-service organization that provides opioid use disorder treatment and supportive recovery services in locations throughout the country. Their Durham, North Carolina location is an outpatient methadone clinic that provides counseling services, case management, and relapse prevention services.

Treatment programs include:

Detox
Inpatient
Outpatient

Treatment programs are supported by:

Location and contact information:
800 N Mangum St, Suite 300
Durham, North Carolina, 27701
(919) 683-1607
Crestview Recovery Center
Crestview Recovery Center is a drug rehab center located in the Blue Ridge Mountains of Ashville, North Carolina. In addition to traditional clinical treatments, they offer gender-specific group therapy, acupuncture, experiential therapy, and trauma care. A 90 day residential stay is available.

Treatment programs include:

90 Day Residential
Residential
Intensive Outpatient
Partial Hospitalization
Medication Assisted Treatment
Aftercare

Treatment programs are supported by:

Location and contact information:
90 Asheland Avenue
Asheville, NC 28801
(866) 327-2505
Cost of Drug Rehab in Durham
The cost to enroll in a drug or alcohol rehab in Durham varies based on many factors, such as the type of treatment facility you select (luxury vs. standard) and whether you have health insurance. Other variables that impact the cost include:
Whether you need inpatient or outpatient (inpatient is generally more expensive)
Features and amenities (luxury or standard facility)
The length of time you spend in care (most programs last 30 to 90 days)
The type of health insurance a rehab facility accepts
Your extent of coverage for addiction treatment services
Whether the treatment center receives non-profit or government funding (facilities that get subsidies often provide reduced-cost services)
Whether you require specialized services, such as medication-assisted treatment (MAT) or dual-diagnosis care
If you're concerned about your ability to pay for addiction treatment, know that you have many options. No matter your income level, you can find a Durham program that meets your needs and budget.
Low-Cost and Free Drug Rehab Centers in Durham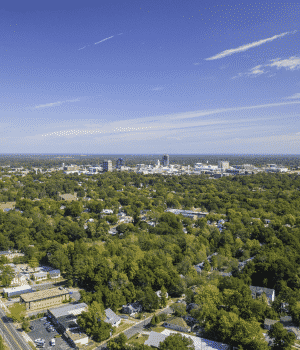 If you lack insurance and cannot pay for care out of pocket, you may qualify for subsidized care at state-funded facilities and detox centers in Durham. These facilities receive government funding distributed by the State of North Carolina, which allows them to provide low-cost or free care for low-income persons.
Although state-funded programs are a public health service and anyone can access them, not everyone is eligible for reduced-cost treatment. To qualify, you must demonstrate considerable financial need and show proof of legal North Carolina and U.S. residency. You'll likely also need to prove that you are uninsured or underinsured.
You can find free drug or alcohol rehab centers in Durham by contacting the Durham County Department of Social Services. Or, you can call our free helpline at 800-926-9037 (
Who Answers?) to learn more about low-cost and free addiction services available in or near your area.
Does Insurance Cover Rehab Center Costs?
Yes, your health insurance should provide partial or full coverage for alcohol or drug rehab in Durham. The Affordable Care Act requires insurers to provide a basic level of coverage for both addiction and mental health services. It also requires insurers to cover these services even if you signed up for your plan with a pre-existing addiction or mental health condition.4
The Mental Health Parity and Addiction Equity Act also stipulate that your provider cannot place annual or lifetime limits on behavioral health coverage. The Act further stipulates that your provider cannot charge you a higher premium for increased use of your addiction treatment or mental health benefits.5
Private Insurance
If you have insurance through a private company, such as Blue Cross Blue Shield, Aetna, Cigna, Ambetter, or UnitedHealthcare, it should cover drug and alcohol rehab in Durham. However, your coverage can vary from facility to facility based on the type of healthcare plan you have and whether your provider is in-network.
Some plans partially cover inpatient and outpatient services, while others pay for the entire cost of care. If you use your insurance, be aware that you may need to pay a deductible out of pocket before your plan will cover costs. Your plan may also have a copay that you'll need to cover out of pocket.
Medicaid
Medicaid is a type of public health insurance funded by the federal government and the government of each state. You may be eligible for North Carolina Medicaid if you're a legal resident of the state and you:6
Have a low or very low income
Are pregnant
Have dependents under the age of 18
Are 65 years of age or older
Have a qualifying disability
Are blind
Medicaid is the largest payer in the United States for behavioral health services, which includes inpatient and outpatient addiction and mental health treatment. Other covered services include medication-assisted treatment, dual-diagnosis care, home health, medication management, peer support services, and more.7
If you're a Medicaid beneficiary, your coverage depends on the type of plan you have and the federal authority under which your benefits are provided. Furthermore, not all Durham alcohol rehab facilities accept Medicaid as a payment option.
Medicare
Medicare is another type of public insurance provided by the federal government. If you're over the age of 65 or are a younger person with a qualifying disability, you may be eligible for this type of health insurance. Like Medicaid, Medicare covers various types of addiction and mental health care, but only if they're considered medically necessary. Screenings, assessments, inpatient and outpatient, medications, telehealth programs, and several other services are typically covered.8
If you have Medicare, your extent of coverage will depend on the type of plan you have (Original Medicare, Part C, and/or Part D). You'll also need to enroll in a Medicare-approved facility for your insurance to pay for treatment. Be aware that your plan may require you to pay a deductible, co-insurance, and/or copay out of pocket before coverage kicks in.
Does Your Insurance Plan Cover Addiction Treatment?
If you have private or public health insurance, it should provide, at the very least, partial coverage for addiction treatment. If you don't know your policy's extent of coverage, call the number on the back of your insurance card. You can speak directly with a benefits representative who can break down the details of your plan. You can also request a list of the Durham detox centers and drug rehabs that accept your insurance.
If you'd like help verifying your coverage at Durham drug rehabs, you can call our free helpline at 800-926-9037 (
Who Answers?) for immediate assistance. Our support specialists are available 24/7 to take your call.
How to Finance Drug Rehab in Durham
If you don't have private health insurance and do not qualify for a government-sponsored plan, paying for addiction treatment out of pocket may be difficult. Still, even if you're experiencing a tough financial situation, you have several options for making care more affordable.
Find a Program That Offers Payment Plans: If you can pay for addiction treatment out of pocket but can't afford a substantial lump sum upfront, some Durham drug rehabs offer payment plans. These facilities can finance the cost of your program and split your payments up into manageable monthly installments.
Apply for a Scholarship: Some Durham facilities offer scholarships that partially or fully cover the cost of addiction treatment. These scholarships are reserved for people who are in financial distress and would not be able to enroll in care without payment assistance.
Sliding-Scale Program: Many Durham drug and alcohol rehabs recognize that your income and basic living expenses directly impact your ability to pay for services. To make care more accessible, these facilities offer a flexible, sliding scale fee system, which calculates your out-of-pocket costs based on your income.
Addiction Treatment Settings
Before you begin alcohol or drug addiction treatment, you'll undergo a comprehensive needs assessment with a physician or addiction expert. Your provider will then use the information from your assessment to determine whether inpatient or outpatient rehab is the best fit for your needs.
Medical Detox
When you stop using substances and your body begins to detoxify itself, you may experience highly uncomfortable withdrawal symptoms. Sometimes, these symptoms can be dangerous, especially if you have a history of benzodiazepine, alcohol, opioid, or barbiturate use.
Medical detox programs allow you to withdraw from substances in the safest possible setting. Addiction and medical experts provide 24/7 supervision and support to keep you comfortable and stable as your body rids itself of alcohol and/or drugs. You may receive medications and IV fluids, depending on your needs, which will allow you to achieve a substance-free and medically stable state.
Inpatient
Inpatient programs provide the most intensive, structured, and supervised level of care for addiction treatment. These programs take place in a residential facility, and you must live on-site for the length of your program. Expect your stay to range from 30 to 90 days, depending on your needs. Your team may recommend a longer stay if they feel you can benefit from more time in highly structured, supervised care.
When you complete your residential program, you may move on to a step-down program, depending on your needs. In step-down treatment, you'll continue building on the skills you learned in inpatient but in a more flexible, outpatient setting.
Partial Hospitalization Programs
Partial hospitalization programs (PHPs), also known as day treatment, are the most time-intensive and structured form of outpatient addiction rehab. In a PHP, you'll attend sessions five to seven days per week with both addiction and medical professionals. Depending on your needs, you may receive medications as well as several hours of evidence-based therapy during each session.
Most PHPs provide a combination of individual and group therapy, as well as substance use and relapse prevention education. You can live at home while in care, but because these programs require a substantial time commitment, work or school may not be feasible.
Intensive Outpatient Programs
Intensive outpatient programs (IOPs) are more flexible than PHPs, typically providing three to five weekly sessions. Like PHPs, IOPs provide several hours of evidence-based addiction therapy per week in both individual and group settings. These programs typically also provide relapse prevention education and planning, as well as substance use education.
While enrolled in an IOP, you can live at home or in transitional housing, so you may be able to work, go to school, or care for loved ones while engaging in care. Many programs offer evening or daytime sessions to accommodate various scheduling needs.
Standard Outpatient
Standard outpatient rehab programs are the most flexible and least intensive form of addiction treatment. These programs typically provide alcohol, drug, and relapse prevention education and help participants focus on achieving behavioral changes that support long-term sobriety.
In a standard outpatient program, you'll likely attend one or two sessions per week. Most programs provide five to 10 hours of weekly care, so you'll have the opportunity to work or go to school.
Aftercare
Aftercare provides invaluable relapse prevention support that can help you stay strong in your recovery as you transition back to normal, daily life. Some of the more common aftercare options you may want to consider include:12
Recovery support groups like SMART Recovery, NA, or AA
Peer support groups
Alumni programs provided by your facility
Ongoing individual and/or group counseling
Sober-living housing
Step-down care in an outpatient program
Specialized Drug Rehabs in Durham
Alcohol and drug rehabs in Durham that offer specialized, population-specific programs focus on catering to the unique needs of certain groups of people. Treatment is sensitive to the lived experiences and circumstances of each patient and can provide an invaluable source of support from peers with similar experiences.
Veteran
Veteran-specific programs are sensitive to the unique needs of retired military members with addiction. Because veterans can be particularly susceptible to co-occurring substance use and mental health disorders, these programs often provide dual-diagnosis care.
LGBTQ+ 
Members of the LGBTQ+ community often face discrimination, homophobia, transphobia, stigmatization, and other difficult issues that non-LGBTQ+ persons may not understand. Many Durham alcohol rehabs recognize that LGBTQ+ persons have unique lived experiences that often impact substance use and/or mental health conditions.
Men-Only 
Because stoicism and self-sufficiency are common cultural expectations for men, male patients may feel that entering rehabilitation means they're weak or have failed. Men-focused programs work to shift these negative views around addiction treatment, so patients can feel safe being vulnerable and expressing their needs.
Women-Only
Women-specific programs focus on addressing women's unique lived experiences that often impact addiction and/or mental health disorders. These programs not only provide a community with supportive peers but also an environment where women can feel safe and understood in expressing their needs.
Teen
Teen programs provide targeted care for adolescents with substance use disorders. These programs are sensitive to the unique social challenges teens face, as well as the many developmental changes this demographic experiences.
Should You Travel for Drug and Alcohol Rehab in Durham?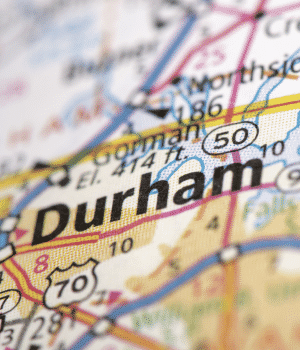 You may want to travel to a drug or alcohol rehab in Durham if you don't have access to the services you need where you currently live. Traveling may also be in your best interest if leaving your local area would eliminate triggers and distractions that could complicate your recovery.
Here are some things to keep in mind if you are considering traveling:
You prefer the climate of Durham or need a change of scenery
You want to attend a particular facility or detox center
You have family or friends who live there and can provide support
Your insurance covers treatment in Durham
Alcohol and Drug Laws in Durham, North Carolina
North Carolina Good Samaritan Law: If you call 911 to report a suspected overdose, House Bill 852 grants you limited immunity from arrest or prosecution for drug-related crimes. Whether you call for yourself or someone else, you must remain at the scene until help arrives and cooperate with law enforcement and/or medical professionals. To qualify for immunity, you must only possess a small amount of illicit substances meant for personal use.9
Expanded Naloxone Access: Under North Carolina's Naloxone Access Law, anyone who administers naloxone to a person experiencing an overdose cannot be prosecuted for doing so. This law also protects healthcare professionals who dispense naloxone to persons at risk for an overdose or those who may need to assist an at-risk person.10
Durham County Drug Treatment Court: In Durham County, non-violent offenders with addiction to drugs and/or alcohol can engage in state-sponsored substance abuse care instead of being incarcerated. To opt for drug treatment court, a person must meet the criteria for substance dependence or borderline substance dependence and meet legal eligibility requirements.11
Finding accredited drug and alcohol rehab centers in Durham for yourself or a loved one can be challenging. If you need assistance, our support specialists are standing by to help. Call our free, confidential helpline at 800-926-9037 (
Who Answers?) to explore the many local options available to you.
Resources