Expert Insights

I love it when I come across stories of people getting creative in the name of helping others overcome addiction. So it goes without saying, I was very impressed when I came across Greensboro's Freedom House Thrift, a thrift store that raises money to provide long-term addiction recovery treatment for mothers with young children. Freedom House Thrift recently opened its third location at 2811 Battleground Ave in the Northwest Centre shopping center, next to Ross Dress for Less and T.J. Maxx.

The Freedom House organization began in 2006, and the first store opened its doors in 2007. They also operate a working farm. All proceeds from the thrift stores and farm products go towards funding addiction treatment. Freedom House is one of the only programs in the country that lets young moms bring their children with them to treatment, which can last for up to two years.

~ Kerry Nenn
Top Drug Rehabs in Greensboro
Every alcohol and drug rehab in Greensboro offers its own set of unique amenities, programs, and therapies. Evidence-based treatment is available at multiple inpatient centers in Greensboro. These facilities often provide a range of therapies, faith-based treatments, and outpatient options for recovery.
Below are the top six addiction treatment centers in Greensboro based on the following criteria:
Offering evidence-based treatment
Accreditation
Certifications
Client testimonials reviews
Alcohol and Drug Services
Alcohol and Drug Services is a non-profit organization that helps reduce the impact of substance abuse through providing prevention and treatment services to individuals and families in Greensboro, North Carolina. They provide early intervention services, education, individual and group counseling, and special medical services to those in need.

Treatment programs include:

Intensive Outpatient
Outpatient
Psychiatric Services
Medication Assisted Treatment
Co-occurring Disorders

Treatment programs are supported by:

Location and contact information:
1101 Carolina Street
Greensboro, NC 27401
(336) 333-6860
Crossroads
Crossroads is an opioid treatment center located in Greensboro, North Carolina. Their services combine medication, counseling, drug screening, and referrals that support continued recovery over time.

Treatment programs include:

Medication Assisted Treatment
Counseling
Drug Screening
Aftercare Planning

Treatment programs are supported by:

Location and contact information:
2706 North Church Street
Greensboro, NC 27405
(800) 805-6989
Freedom House
Freedom House provides support and treatment for children and adults with behavioral disorders, mental illness, or addiction in Durham, North Carolina. Their outpatient services offer psychiatric evaluations and medication as needed, therapy, and peer support, in addition to recovery-focused treatment. Men's and Women's housing is available.

Treatment programs include:

Outpatient
Men's Recovery House
Women's Recovery House
Peer Group Support
Therapy
Psychiatric Evaluation and Medication Management

Treatment programs are supported by:

The Commission on Accreditation of Rehabilitation Facilities
The United Way

Location and contact information:
529 Holloway Street
Durham, NC 27701
(919) 425-5472
Mary's House
Mary's House provides substance abuse treatment, co-occurring disorder treatment, and sober living in Greensboro, North Carolina. Their services are available to adults and young adults, pregnant women, individuals with HIV or AIDS, LGBTQ individuals, and those who have suffered domestic violence or trauma.

Treatment programs include:

Detox
Residential
Long-term Care
Short-term Care
Sober Living
After Care

Location and contact information:
520 Guilford Avenue
Greensboro, NC 27401
(336) 275-0820
The Ringer Center
The Ringer Center is an outpatient treatment center located in Greensboro, North Carolina. They treat people for depression, anxiety, stress-related problems, family problems, attention deficit disorder, and substance abuse. They can provide DWI assessments, along with psychiatric support, medication management, and 12-step classes to individuals seeking recovery mentally, emotionally, and physically.

Treatment programs include:

Detox
Outpatient
Dual Diagnosis
Aftercare

Treatment programs are supported by:

Substance Abuse and Mental Health Services Administration

Location and contact information:
213 East Bessemer Avenue
Greensboro, NC 27401
(336) 379-7146
How Does Greensboro Compare in Alcohol and Drug Use?
Greensboro is home to more than 307,000 people, making it the third-largest city in North Carolina and the 67th-largest city in the U.S.1 Like the rest of the country, however, North Carolina is in the midst of combating an opioid epidemic. From 2000 to 2020, more than 28,000 North Carolinians lost their lives to a drug overdose.2 If you or someone you know is struggling with substance use disorder, one of the 30 accredited alcohol and drug rehab centers in Greensboro can help you begin the recovery process.3
Greensboro is North Carolina's third-largest city and the county seat of Guilford County. Each week, Greensboro law enforcement and EMS treat people who have overdosed on prescription or illegal drugs. Here are some statistics about drug and alcohol misuse in Greensboro:1,2,3,4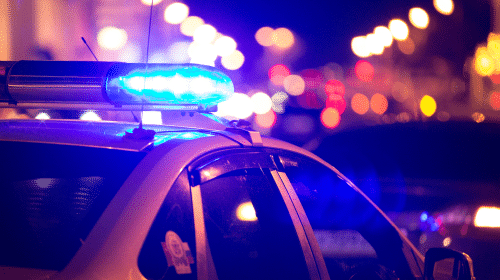 Since 2014, Greensboro Police have seen a 300% increase in overdose calls.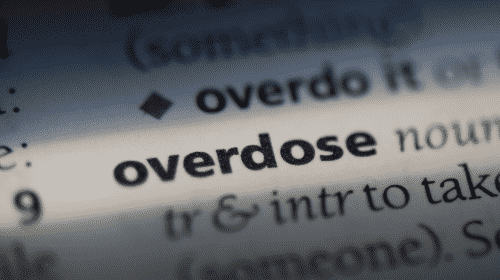 In Guilford County, at the end of 2021, the drug overdose rate was significantly higher than in the state.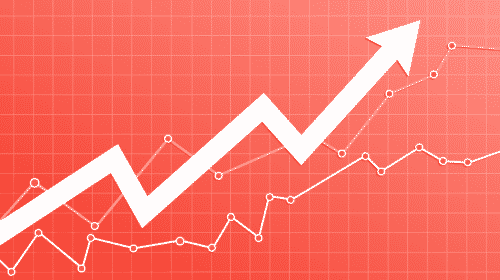 The number of opioid overdose deaths has been on the rise since 2017.
The five-year mortality rate from drug overdoses, including deaths from prescription and nonprescription opioids, shows that while Guilford County has a lower overdose rate than the state, its numbers are higher than nearby Wake and Durham counties.
When it comes to alcohol,
Guilford County saw almost 74,000 car crashes from 2015 to 2019.4 Almost 300 of them resulted in a fatality, and 30% of those fatal crashes involved alcohol.4
How Expensive is Drug Rehab in Greensboro?
The cost of addiction treatment can vary considerably, ranging from $0 to tens of thousands of dollars, depending on type of program, location, length of stay, amenities and features, insurance coverage, state funding, and more. However, the cost of drug or alcohol rehab in Greensboro should not be seen as a barrier to care. Many facilities offer low-cost and free options.
Are There Low-Cost and Free Drug Rehab Centers in Greensboro?
North Carolina offers care and support for substance use disorder at its Local Management Entity-Managed Care Organizations. These publicly-funded options provide free or low-cost addiction treatment to people throughout North Carolina, including Guilford County residents, who have Medicaid, who do not have insurance, or who are underinsured.
Under the Affordable Care Act, private insurance must also cover some type of addiction treatment. To find out what your policy might cover, you can call the number on the back of your insurance card to speak to a representative. Our support specialists are also available 24/7 to help with insurance questions.
How Do You Pay for Addiction Treatment in Greensboro?
If a free drug or alcohol rehab isn't an option, there are other ways to pay for addiction treatment:
Choose a Program That Offers Payment Plans: Much like a car loan, drug rehabs in Greensboro can offer payment plans. This allows you to pay a set amount monthly for your care instead of having to pay it all upfront. Whatever addiction treatment center you decide on will let you know if a payment plan is an option.
Apply for a Scholarship: Some facilities also offer scholarships. You will have to do some research to find them and fill out some paperwork to see if you qualify. If this is an option you want to pursue, it's best to just ask the facility you're considering if they have scholarship options or could offer some suggestions.
Find a Sliding-Scale Program: A sliding-scale program is for people with limited income. Under this type of program, your fee is based on how much you can realistically pay that month. Some months may be higher than others, depending on your income. Rehab facilities and detox centers in Greensboro will clearly state on their website and over the phone whether a sliding-scale program is an option.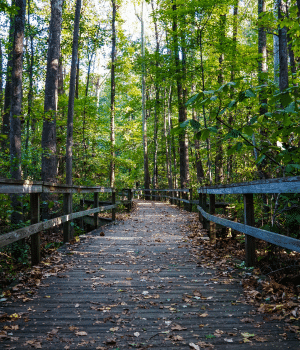 Choosing the Right Level of Care
In its simplest form, drug rehab in Greensboro can be broken down into inpatient or outpatient rehab. The major difference between the two is the intensity of the program.
Medical Detox
If you are dependent on alcohol or drugs like opioids, quitting can lead to uncomfortable withdrawal symptoms. Inpatient and outpatient detox can help manage your withdrawal symptoms and reduce the risk of relapsing into substance use.
Inpatient
Inpatient or residential care offers a safe and protective environment where patients can focus entirely on their recovery. Inpatient encourages peer support, offers education programs, and can give people undergoing treatment a sense of privacy and security.
Each day features a well-structured daily routine devoted to addiction recovery. Once you're finished with your program, many inpatient facilities offer aftercare services to ensure you remain successful.
Partial Hospitalization Programs (PHPs)
PHPs are a step down from inpatient rehab. You attend several hours of care per day, but instead of staying overnight at a residential facility, you return home during non-treatment hours (typically the evening or nighttime). This option is best for someone who needs a high level of care but doesn't want to stay overnight.
Intensive Outpatient Programs (IOPs)
IOPs are less intensive than PHPs. They involve several hours of therapy per week, often visiting the treatment center between three and five days each week.  This level of care is often used as a step-down option from inpatient or PHP, though some people's first point of contact with substance abuse care may be an IOP, especially if their addiction is mild or they want to continue working or attending school while recovering.
Standard Outpatient
Standard outpatient is the least intensive option, involving one to two hours of care per day for one or two days per week. This option has the least oversight and supervision, which increases the risk of relapse. As a result, this level of care is best for highly motivated people with a strong support system.
Aftercare
Support doesn't end once you complete your rehabilitation program—it's important to receive aftercare. A personalized aftercare program can provide you with ongoing support and encouragement in the form of 12-step groups, non-12-step groups like SMART Recovery, ongoing therapy, sober living homes, and more.
Finding Specialized Drug Rehabs in Greensboro
In addition to inpatient and outpatient addiction treatment, there are also drug and alcohol rehabs in Greensboro that offer more targeted and specific options.
Holistic: Holistic programs approach treatment from a mind-body-spirit perspective and offer non-medicinal methods in addition to more standard options. It can include nutritional therapy, art therapy, yoga, acupuncture, fitness therapy, and other things designed to improve physical, mental, and emotional health. They offer you the chance to design a program that goes beyond addiction and addresses other areas of concern like poor nutrition and stress.
Christian and Faith-Based: This type of care recognizes the role faith can play in someone's addiction recovery. Christina and faith-based rehabs incorporate prayer, worship services, Bible study, and other Christian values into the more traditional recovery process. Through this support, people can turn to their faith for support when treatment gets difficult.

Luxury: Styled more like a five-star resort than a typical treatment facility, a luxury facility provides every amenity while also helping you address your substance use disorder. This type of care is often found in an exotic locale and features personalized care from the meals you receive to the alternative therapies offered.

Executive: An executive rehab caters to the busy professional who cannot step away from their job completely for addiction treatment. Patients can have access to a business center where they can work and recover at the same time. Unlike other facilities, these will let patients keep their computers and phones in between sessions, so they are never completely out of touch.
Dual Diagnosis: Millions of people across the U.S. suffer from co-occurring mental health and substance use disorders.5 A certain drug may trigger the symptoms of a mental health disorder, or someone with a mental health issue may turn to drugs or alcohol to cope with symptoms or to self-medicate.6 A dual diagnosis rehab in Greensboro specializes in treating both conditions together.
Types of Addiction Therapy Used in Rehab
There are many different types of addiction therapy used at drug rehab centers in Greensboro. Each one uses different methods and serves different purposes.

Cognitive Behavioral Therapy
Cognitive behavioral therapy (CBT) is one of the most well-studied forms of therapy and is effective in the treatment of a wide range of mental health conditions and substance use disorders. CBT helps people learn how to recognize and change harmful or destructive thought patterns that can influence behavior and emotions. When used in addiction treatment, CBT helps you improve self-control, avoid triggers, and develop coping skills for daily stress.
Dialectical Behavior Therapy
One type of cognitive behavioral therapy is dialectical behavioral therapy or DBT. While CBT works to identify and change negative thinking, DBT can be used to treat harmful behaviors. It teaches patients ways they can better cope with and change those unhealthy personal behaviors.
Motivational Enhancement Therapy
Motivational enhancement therapy works to inspire people to want to learn how to change their own thoughts and behaviors. It's often combined with other forms of counseling to treat a substance use disorder. This type of therapy is also frequently used to treat co-occurring mental health and substance use disorders to help prevent a relapse in the future.

Contingency Management
Contingency management is an effective approach. It involves giving patients rewards to reinforce positive behaviors such as avoiding drugs or alcohol. Therapists use incentive-based interventions, such as money or vouchers, that can be used for prizes to increase treatment retention and promote abstinence.

Group Therapy
Group therapy can be a powerful tool in addiction treatment. Groups provide positive peer support and encouragement to remain drug and alcohol-free. This type of therapy also reduces the sense of isolation many patients who have a substance use disorder experience. Group therapy can help bond patients to treatment and improve their long-term prognosis.
Family Therapy
Family therapy focuses on relationships to help bring members closer together and help repair any damage caused by the addiction. A family therapist will look at how substance use is part of the family dynamic and provide education on how family members can utilize more effective behaviors.
Should You Travel for Drug and Alcohol Rehab in Greensboro?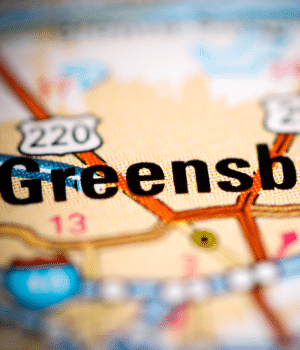 While people often look for a drug or alcohol rehab close to home, traveling to Greensboro for treatment may be the better option for you. Greensboro may offer more options than where you live, or maybe you need a fresh start in a new location away from bad influences. The important thing is taking that first step and reaching out for help for your substance use disorder.
Greensboro is in the Piedmont region of North Carolina, a picturesque area nestled between the Blue Ridge and the Great Smoky Mountains. There are a variety of neighborhoods with features to suit every taste. A few of them include:
Downtown: Downtown Greensboro is lively and vibrant, full of busy restaurants, parks, and unique shops.
Fisher Park: For a more relaxed vibe, you can head to Fisher Park. While still located close to downtown, it offers more peace and quiet. Fisher Park lives up to its name with a 12-acre green space called Fisher Park.
Westerwood: Westerwood is known for its two colleges; the University of North Carolina at Greensboro and Greensboro College. Westerwood is home to Lake Daniel Park, which features plenty of walking trails.
Linley Park: This more suburban setting is known for its tree-lined streets and parks. It also features some of the most unique homes in all of Greensboro.
Summerfield: Summerfield is a bit further out from downtown and is known for its forests and hills. This area features bike trails, picnic shelters, and playgrounds. There are even ponds and lakes for fishing.
Alcohol and Drug Laws in Greensboro
North Carolina and Guilford County offer several programs designed to get people the help they need and avoid jail time.
Guilford County Formerly Incarcerated Transition (FIT) program: The Guilford County Formerly Incarcerated Transition (FIT) program connects people who have been released from prison with needed health care services, including treatment for substance use disorders. The FIT program helps with additional insurance, medication assistance, and medically related services. Specially trained community health workers serve as peer navigators and have a special focus on opioid use disorder.
Good Samaritan Law: North Carolina's Good Samaritan law protects people who call 911 during a drug overdose from prosecution for drug possession in small amounts, drug paraphernalia possession, possession or consumption of alcohol while underage, and violating parole or probation. The victim is also protected. The caller must provide their name to law enforcement or emergency services to receive this protection.
North Carolina Recovery Courts: North Carolina Recovery Courts are available to non-violent, repeat offenders facing prison time because of their substance use disorder. The Recovery Courts are available to adults, teens, veterans, and people with mental health issues. A team of court and community professionals works together to ensure people with drug or alcohol addiction get the help they need. This can include counseling, supervision, drug testing, and incentives for meeting recovery goals.
When you're ready to find accredited alcohol and drug rehab centers in Greensboro, turn to our treatment support specialists for help. Call 800-681-1058 (
Who Answers?) any time of day or night to start your journey to sobriety.