Cary, North Carolina, Drug and Alcohol Statistics
Cary is one of the major cities in North Carolina, with close to 177,000 people in 2021. Cary, North Carolina, is a diverse community with almost 20% Asians, about 66% white, nearly 8% Hispanic, and close to 8% Black or African American.1
Drug use in North Carolina varies based on the age group of the residents. Statistics from 2020 for residents between 12 and 17 years showed the following:2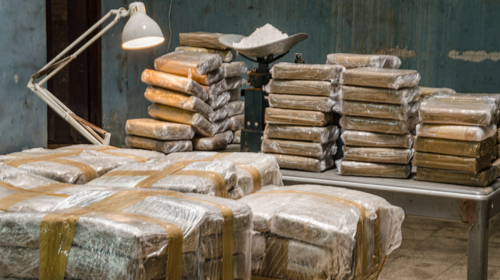 Illicit Drug Abuse
About 6% had used illicit drugs in the past month
Marijuana Abuse
Close to 11% used marijuana in the past year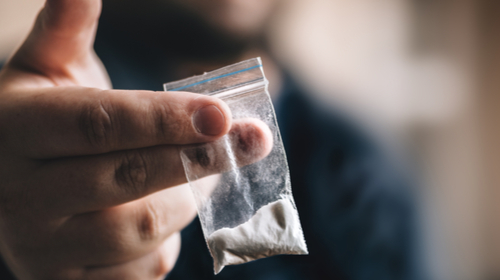 Cocaine Abuse
Less than 1% used cocaine in the past year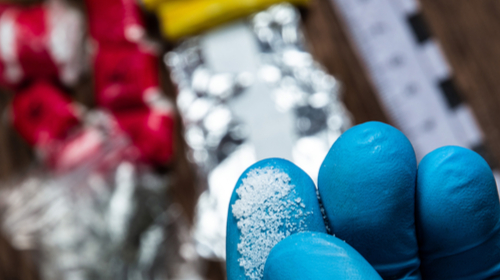 Opioid Painkiller Abuse
About 2% reported past year prescription pain reliever misuse
Statistics for residents older than 18 years revealed the following about drug and alcohol use during the past month or the past year:2
% Illicit Drug Use (past month)
% Cocaine Use (past year)
% Opioid Painkiller Use (past year)
% Alcohol Use (past month)
% Binge Alcohol Use (past month)
% Marijuana Use (past year)
% Marijuana Use (past month)
Overdose Rates in Cary
There has been a rise in the use of opioids in many communities in North Carolina in the last couple of decades.
Cary, North Carolina, has experienced an increase in opioid overdoses in the same period. Statistics from the town of Cary show a 40% increase in fatal opioid overdoses in 2017 and a 135% increase in nonfatal overdoses in the year before.3
The current opioid use and overdose trend may seem alarming, but you have help in Cary, North Carolina. There are many Cary drug rehabs available for preventing an overdose.
Treatment Admissions in North Carolina
Many residents in Cary, North Carolina, get help from the numerous public addiction treatment centers each year. About 55,000 people in North Carolina received care for drug use and alcohol misuse from publicly funded programs in 2019.4
A national survey showed the following statistics for admissions of individuals 12 years and older into the publicly funded drug and alcohol programs in North Carolina:4
About 6,600 were admitted for primary alcohol use
Nearly 3,000 were admitted for smoking cocaine
Approximately 8,300 were admitted for heroin use
About 5,000 were admitted for methamphetamine use
Close to 150 were admitted for using sedatives
Expert Insights

North Carolina is taking a hard stance against drug dealers caught selling drugs that are directly linked to fatal overdoses, particularly those linked to fentanyl. Last year, Chatham County Sheriff Capitan Ronnie Miller was proud to announce that a local Cary man was being charged with the death of a Chapel Hill man who overdosed and had fentanyl, heroin, and cocaine in his system upon passing. The official name for this charge is "death by distribution," and this was the second time Chatham County used it. Sheriff Miller said they anticipate many more drug dealers will face charges in the coming months and years, showing their commitment to ridding the area of these deadly drugs and the people who supply them.

~ Rita Milos
Top 5 Drug Rehabs in Cary
Every alcohol and drug rehab in Cary offers its own set of unique amenities, programs, and therapies. Evidence-based treatment is available at multiple inpatient centers in Cary. These facilities often provide a range of therapies, faith-based treatments, and outpatient options for recovery.
Below are the top five addiction treatment centers in Cary based on the following criteria:
Offering evidence-based treatment
Accreditation
Certifications
Client testimonials reviews
First Step Services
First Step Services is an outpatient treatment center located in Cary, North Carolina.
Their programs include a multi-level approach to recovery. Early intervention counseling and educational groups support those who can create change with minimal help. Individual and family counseling are available for those looking for additional support as they return home from treatment.

Treatment programs include:

Intensive Outpatient
Outpatient
Medication Assisted Treatment
Drug Screening
Telehealth

Treatment programs are supported by:

The Commission on Accreditation and Rehabilitation Services
LegitScript Certified

Location and contact information:
128 Quade Drive
Cary, NC 27513
(919) 651-8349
Greenhill Recovery
Greenhill Recovery is a substance abuse disorder treatment center for young men located in Raleigh, North Carolina. Their program addresses the academic, career, and life skills necessary to move beyond treatment and support wellness in every area of life. Outpatient treatment and transitional living are available.

Treatment programs include:

Outpatient
Transitional Living
Gender-specific treatment program
Life skills programs

Location and contact information:
6124 St Giles St
Raleigh, NC 27612
(984) 204-1106
Fellowship Resources North
Fellowship Resources North located in Raleigh, North Carolina, offers 12-week individual and group-focused non-residential programs for adults suffering from substance abuse disorder. They provide an interdisciplinary treatment approach that emphasizes community support, structure, and meaningful life activities such as education and work.

Treatment programs include:

Intensive Outpatient
Outpatient
Peer Recovery Services

Treatment programs are supported by:

The Commission on Accreditation of Rehabilitation Facilities

Location and contact information:
222 East Chatham Street
Cary, NC 27511
(919) 469-4980
Western Wake Treatment Center
Western Wake Treatment Center provides addiction treatment for adults struggling with opiate and heroin addiction in the Apex, Cary, Holly Springs, and Fuquay-Varina areas of North Carolina. Counseling is provided as an adjunct to medication assisted treatment. Their clinic operates seven days a week and no appointment is necessary for admission.

Treatment programs include:

Outpatient
Medication Assisted Treatment

Treatment programs are supported by:

The Commission on Accreditation of Rehabilitation Facilities

Location and contact information:
2172 N Salem St #105
Apex, NC 27523
(919) 629-4360
Pasadena Villa Treatment Center
Pasadena Villa Treatment Center, located in Cary, North Carolina is a mental health outpatient center that treats a myriad of mental health conditions. They provide a multimodality approach to treatment that includes group, individual, and family therapy, along with psychiatric services to better understand and support behavioral issues.

Treatment programs include:

Partial Hospitalization
Intensive Outpatient
Day Virtual Outpatient
Evening Virtual Outpatient

Treatment programs are supported by:

Location and contact information:
206 High House Road
Cary, NC 27513
(919) 343-5406
Cost of Drug Rehab in Cary
The cost of drug and alcohol rehab in Cary differs depending on the characteristics of the treatment programs, such as:
Treatment setting (inpatient or outpatient)
Features and amenities (luxury or standard rehab facility)
Duration of program (30, 60, or 90 days)
Health insurance coverage
Location (city vs. suburb)
Low-Cost and Free Drug Rehab Centers in Cary
You should not be worried about the cost of drug and alcohol rehab in Cary, North Carolina. Without health insurance coverage, you still have options for paying for treatment in Cary.
Funding options for care include sliding scale, scholarships, state-funded facilities that offer free or low-cost care, and "free" treatment with insurance.
Sliding Scale
A sliding-scale drug and alcohol rehab may be a suitable funding option if you have no insurance and cannot find or qualify for free or low-cost care. The cost of care with a sliding scale may be determined by your ability to pay for treatment.
You may not have to pay the full fee. Sliding scale programs may offer a discount and develop a payment schedule with you. You have to meet certain criteria to qualify for a sliding scale discount. The program may perform an assessment using your income and family size to determine your eligibility and ability to pay.5 You can find out more about sliding scale programs in Cary, North Carolina, by calling our helpline at 800-926-9037 (
Who Answers?) .
Scholarships
You can apply for a scholarship if you cannot afford to pay for part or the entire cost. Some treatment centers may offer a grant or scholarship to help offset costs.
Several features of scholarships are worth noting. Not every scholarship will cover the entire cost. Furthermore, some programs will revoke the scholarship if you leave the program early, and you'll be financially responsible for the fees.6 Find out about scholarships by contacting the program directly or by calling our helpline. You should also ask about the terms of the scholarship before accepting their funds.
Insurance
You may receive at least some drug and alcohol services for free if you have insurance. Private insurance companies are required to provide coverage under the Affordable Care Act (ACA) and the Mental Health Parity and Addiction Equity Act (MHPAEA).7 You can expect your group or individual insurance plan to provide the same level of coverage as medical or surgical coverage. The extent of free drug and alcohol rehab will depend on your insurance company and plan.
State-Funded
North Carolina has three state-operated nonprofit Alcohol and Drug Abuse Treatment Centers (ADATC) that serve adults who need drug and alcohol care and psychiatric stabilization. You can expect to receive specialized services such as veteran's care, evidence-based treatment for trauma survivors, and opioid treatment. Each ADATC serves multiple counties. Residents of Cary can attend the R. J. Blackley ADATC for Wake County.8
ADATC services are designed for individuals with the following conditions:8
Concurrent substance abuse disorder and mental health or substance use disorder
Toxic effects and potentially dangerous withdrawal symptoms requiring detox
Need for medical monitoring and consultation during detox
Need for supervised medical management
Challenges with adequate clinical improvement at a specific level of care
Requirement for daily support and monitoring
Involuntary drug and rehab or mental health treatment
Addiction Treatment Settings
Inpatient
Inpatient is also sometimes referred to as residential care. It involves you spending both your days and nights, essentially living, within the facility as you go through treatment. This kind of care offers you the opportunity to focus completely on your care, round-the-clock care and support from professionals, and support from your peers who go through rehab with you. Inpatient also allows for a medical detox, which helps keeps you safe and comfortable during withdrawal.
Outpatient
Outpatient offers high-quality treatment while allowing you to live in your own home and go to work or school. This type of rehab offers different levels of care, such as partial hospitalization programs (PHPs), intensive outpatient programs (IOPs), standard outpatient, and aftercare. Outpatient is mainly therapy focused and often best for you if you have mild addiction. It also offers both peer support groups and individual therapies based on your needs.
Specialized Drug Rehabs in Cary
You can find several types of drug rehabs in Cary, North Carolina, with unique features such as those listed below to meet your needs, preferences, and lifestyle.11-15

Rehab for specific populations: LGBTQ+-focused care addresses needs specific to the community while also offering a safe space to focus on your recovery. Some of these addiction treatment centers focus on other special populations like veterans. Programs that focus on veterans offer treatment while addressing issues like post-traumatic stress disorder (PTSD) and reintegration into a civilian lifestyle.
Faith-Based: Christian and faith-based programs focus on connecting you with God or a higher power as you journey toward recovery. These programs often include prayer, Bible readings, and fellowship with your peers in addition to treatment.
Telehealth: Telehealth alcohol and drug rehab centers in Cary offer treatment online through mediums such as your computer or phone. These programs can be convenient because they offer the same type of care as many outpatient programs without the need to leave the comfort of your own home.
Dual diagnosis: Dual-diagnosis care offers treatment for both substance use disorders and mental illness. Dual-diagnosis programs are uniquely equipped to treat those who suffer from mental illness and substance use disorders, or alcoholism.
Luxury: Luxury programs spare no expense when it comes to your recovery journey. Luxury Cary drug rehabs often have high-end amenities like massage therapy, saunas, and gym access. These programs can be reminiscent of a spa or a resort vacation, but they're focused on your recovery.
Executive: Executive centers are tailored to your needs as a busy professional. These programs often offer access to conference rooms, phones, and wireless internet to allow you to get your work done while also working toward your recovery.
How to Choose the Right Cary Drug Rehab
Choosing between accredited drug and alcohol rehabs in Cary does not have to be a daunting task. You may consider several of the characteristics listed below to determine if a facility meets all of your needs, preferences, and lifestyle:
Cost of care based on the anticipated duration of the program, type of treatment, and amenities
Location: real estate value of region and community (high or low socio-economic status), rural, urban, or suburban
Philosophy (faith-based program or no religious affiliation)
Program rules that determine family involvement and visitation, as well as restrictions
Amenities on site
Features (holistic, specialized populations, luxury, or executive)
Should You Travel for Drug and Alcohol Rehab in Cary?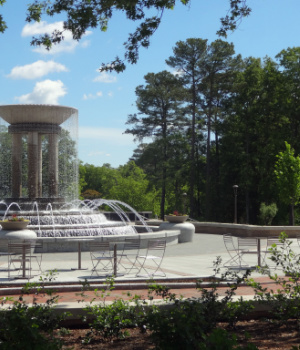 Cary is an exceptional community in North Carolina with an environment that enables residents to thrive and prosper. You may consider traveling to Cary to receive drug and alcohol treatment from some of the best rehabs and detox centers in Cary. Here are some of the reasons why you may travel for care:9
Ranked continually as one of the safest cities in the Southeast and one of the top 20 safe large cities in the country.
Well-manicured subdivisions with tree-lined streets and open spaces.
Diverse population with nearly 20% born in another country.
Ranked 5th by Money Magazine as one of the best places to live.
Nice climate with four seasons.
An important reason for traveling to Cary, North Carolina, for rehab is the moderate climate. You can expect a subtropical climate with humid summers and short, mild winters.
Another reason for traveling to Cary for rehabilitation is the slow pace of the town. Even though Cary has grown to a population of more than 170,000, the community has maintained a small-town status.9 Cary may be a great option for you if you want urban living without the hustle and bustle of city life.
Downtown Cary is a neighborhood that depicts the educational and architectural importance of the town. Buildings with architectural significance in this neighborhood include the Neoclassical Revival former Cary High School building and the impressive Queen Anne Captain Harrison P. Guess House.10 Consider Downtown Cary if you want to experience urban living during care.
Carpenter is a unique neighborhood in Cary, North Carolina, with a rural character. This neighborhood is famous for its numerous small farmsteads that contribute to the rural feel.10 You may consider Carpenter if you prefer a rural environment during care.
Green Level district has historic properties and new suburban developments with open spaces. Green Level is famous for being an important center for farmers who grew tobacco in the early 20th century.10 You may choose a facility in Green Level if you want to live in the suburbs during rehab and enjoy outdoor recreational activities in the green open spaces.
Alcohol and Drug Laws in Cary, North Carolina
NC 911 Good Samaritan Laws: NC 911 Good Samaritan laws protect people from persecution during an overdose. You will not be persecuted if you witness an overdose or seek assistance for a loved one experiencing an overdose.16 You do not have to worry about persecution for underage drinking, paraphernalia, or small quantities of drugs.

Naloxone Access: All law enforcement officers in North Carolina have Naloxone for overdose prevention. Anyone in North Carolina can use Naloxone to prevent an overdose in good faith without criminal or civil liability. You can expect providers and pharmacists to prescribe and dispense Naloxone with no criminal or civil liability.16

Adult Drug Treatment Court: North Carolina has an adult drug treatment court for all offenders who need drug and alcohol rehab. You may be eligible to participate in an adult drug program if you meet the following criteria:
Chemical dependence diagnosis or borderline chemical dependence diagnosis
Received an assessment for eligibility
Eligible for an intermediate penalty for all pending crimes
Meet all local eligibility requirements
To speak to a treatment support specialist about accredited alcohol and drug rehab centers in Cary, call 800-926-9037 (
Who Answers?) .
Resources