Expert Insights

Talk about a mom on a mission. Leah Wright is a first grade teacher who found out the hard way it's not as easy as people think it is to find treatment for a loved one struggling with opioid addiction. So Leah decided to do something about it: she raised the money to open a high school in Wake County designed specifically for students overcoming addiction.

According to Leah, when she was trying to find treatment for her teenage son's addiction, she quickly realized there weren't enough resources for adolescents. She was turned away from every rehab she called due to the fact they didn't accept patients under the age of 18. She partnered with Addiction Professionals of North Carolina to open a recovery high school in Raleigh. The school provides an accredited education course, as well as substance abuse treatment and certified drug counselors. Recovery schools are designed to be part of a step-down program for teens in recovery after completing a 30-day inpatient addiction treatment program. Wake Monarch Academy opened in 2020.

~ Nikki Seay
Raleigh Alcohol and Drug Use Statistics
Top 4 Drug Rehabs in Raleigh
Every alcohol and drug rehab in Raleigh offers its own set of unique amenities, programs, and therapies. Evidence-based treatment is available at multiple inpatient centers in Raleigh. These facilities often provide a range of therapies, faith-based treatments, and outpatient options for recovery.
Below are the top four addiction treatment centers in Raleigh based on the following criteria:
Offering evidence-based treatment
Accreditation
Certifications
Client testimonials / reviews
Green Hill Recovery
Green Hill provides clinical services that address the underlying causes of addiction and mental health disorders. Young men in the Greater Raleigh area can access quality outpatient care, skills training, and various forms of therapy.

Treatment programs include:

Intensive outpatient program (IOP)
Outpatient program for teens
Recovery management program
Experimental programming
Skills training
Individual, group, and family therapy
Case management
Dual-diagnosis care

Location and contact information:
6124 St Giles St
Raleigh, NC 27612
(984) 204-1106
Genesis DWI Services
Genesis DWI Services in Raleigh works to assist individuals in achieving their life goals as they learn to manage their mental health and substance abuse treatment needs. Their evidence-based substance abuse education program provides information and education about the effects of drugs for those already in the grip of addiction.

Treatment programs include:

Substance abuse assessments
DWI assessments
Short and long-term substance abuse treatment
Alcohol Drug Education Traffic School (ADETS)
Substance Abuse Education Program: Road to Recovery
Individual, group, and family therapy
Anger management
Treatment for veterans, LGBTQ+, and individuals with dual diagnoses

Treatment programs are supported by:

Better Business Bureau accredited business

Location and contact information:
319 Chapanoke Rd Ste 114G
Raleigh, NC 27603
(919) 321-6643
Pasadena Villa Outpatient Treatment Center – Raleigh
Located just minutes from Research Triangle Park, Pasadena Villa Outpatient – Raleigh specializes in treating adults, 18 years and older, who are struggling with various mental illnesses. Patients can access multiple levels of care and learn and practice coping skills, life skills, and self-management strategies to help them grow and recover.

Treatment programs include:

Partial hospitalization program (PHP)
Intensive outpatient program (IOP)
Virtual intensive outpatient program (V-IOP)
Evening V-IOP

Location and contact information:
206 High House Rd Suite 200
Cary, NC 27513
(844) 900-8881
Carolina Performance
Carolina Performance offers patients with mental health concerns a variety of services. Their mission is to enhance the performance of their clients, resulting in a smarter approach to sports, a more effective work life, and improved general well-being.

Treatment programs include:

Intake assessments
Therapy and counseling services
Medication management
Mental training techniques
Free childcare services
Virtual visits

Location and contact information:
AIHF, 8300 Health Park #201
Raleigh, NC 27615
(919) 676-9699
How Does Raleigh Compare in Alcohol and Drug Use?
There are many great options for drug rehab in Raleigh and alcohol rehab in Raleigh. No matter your unique needs or treatment preferences, the right program is out there, from low-cost and free rehabs to luxury and executive. Some programs take a faith-based approach to addiction recovery while others offer holistic treatment modalities, such as mindfulness and yoga.
Heavy Drinking and Binge Drinking
In a national health survey, 4% of Wake County women and 10.9% of men died due to alcohol or substance abuse. The survey also revealed the following for Raleigh residents:1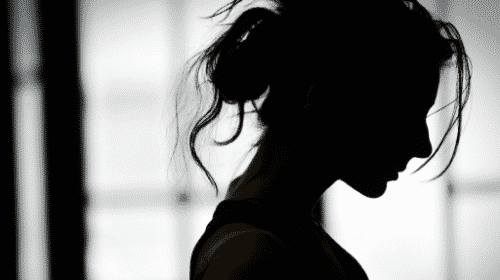 9% of women in Raleigh engage in heavy drinking.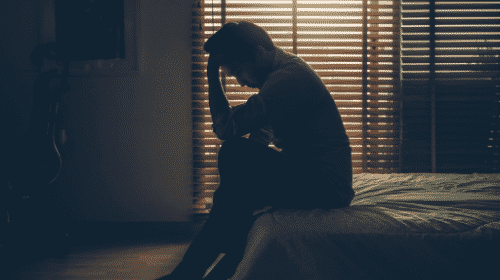 4% of men in Raleigh engage in heavy drinking.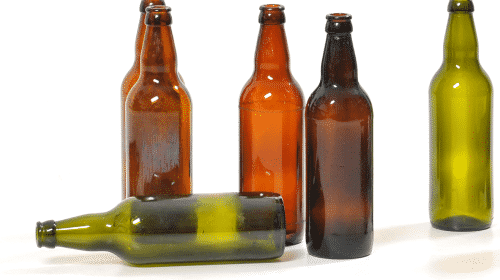 3% of women in Raleigh report binge drinking.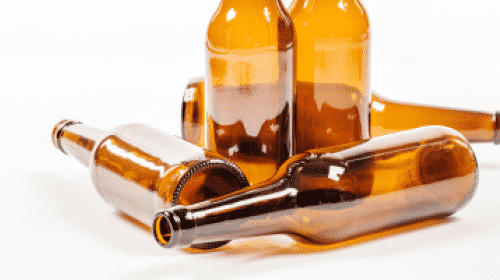 1% of men in Raleigh report binge drinking.
All category percentages are higher than the overall percentages for North Carolina and the United States.1
The Opioid Crisis
The opioid crisis is hitting Raleigh just like every other city in America. Recent study results show North Carolina had a 73% increase in opioid use between 2005 and 2015.2 The latest reports from the Wake County Drug Overdose Prevention and Tobacco Use Initiative cover six months, from January to June 2019.
Researchers found there were:3

Opioid incidences increased from 2018 to 2019, and show opioid deaths affected the following:
4
137
105 men and 32 women died because of a heroin overdose.
158
112 men and 46 women died because of synthetic opioids.
136
89 men and 47 women died because of prescription opioids.
How Expensive is Drug Rehab in Raleigh?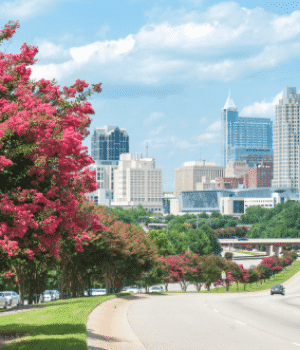 The cost of Raleigh drug rehabs is calculated based on many factors, including:
Length of stay
Medications
Services provided
Insurance coverage
Funding resources of the program
Other factors include the location of the Raleigh alcohol rehabs. A treatment center in a secluded, luxurious place with a long list of amenities will cost much more than state-funded downtown Raleigh drug rehabs. Some people can pay extra for massages, fitness and nutrition programs, and access to electronics. Others only need the treatment that can help maintain recovery.
Are There Low-Cost and Free Drug Rehab Centers in Raleigh?
Because Wake County wants everyone to have access to substance abuse treatment, they provide free options to those who cannot afford treatment when they seek it. The Wake County Mental Health Department supports a recovery-oriented system of care (ROSC) that certifies local agencies to provide much-needed mental health and substance abuse treatment services to you at low or free cost.
The county government receives funding from state and federal resources and then dispenses the funds to local agencies to provide services to anyone in need of help. Programs that can help pay for addiction treatment in Raleigh include:7
Medication Assistance Programs help you get prescriptions
Treatment Accountability for Safer Communities (TASC) for incarcerated persons
Community-based Residential Treatment Services for offenders
Prison-based Services
Child and Family Mental Health Services
Telepsychiatry
Alcohol and Drug Abuse Treatment Centers (ADATC)
Veteran treatment centers for military
Contacting the Wake County Department of Mental Health is a great place to learn more about the programs and how to find the right free or low-cost drug rehab in Raleigh. They can also help you apply for Medicaid, Medicare, or private insurance through the Affordable Care Act, which can help you reduce the cost of drug rehab in Raleigh.
Does Insurance Cover Rehab in Raleigh, NC?
Today, insurance companies must offer substance abuse treatment services just as they would offer medical care and surgical treatment services. This change began in 2008 with the Mental Health Parity and Addiction Equity Act and applied to Medicare and Medicaid. In 2010 the Affordable Care Act applied the Parity and Equity Act to all health insurance programs, including private programs.8
Private Insurance
Popular health insurance providers in Raleigh cover acute services, such as emergency room visits, detox, and inpatient stays. They also cover outpatient services and medication-assisted treatment. Some private insurances require paying a portion of the services, typically a small percentage. This may be through deductibles and copays. Having secondary insurance is an excellent way to cover these extra expenses.9
You have many different options if you acquire private insurance through the healthcare exchange. Substance abuse treatment is considered an essential element of each program. The parity protections ensure you receive services that match or are better than the services you would get with other diagnoses. You aren't required to get treatment authorized before you receive services. Essential services cannot be restricted or limited, and you cannot be denied due to pre-existing conditions.10
The most popular insurance companies in Raleigh include:9
Blue Cross Blue Shield of North Carolina
Aetna Life Insurance Company
Cigna Life and Health Insurance Company
United Healthcare Services
Medicaid
Medicaid is insurance coverage provided by the government for people meeting a certain income level, usually a percentage of the poverty level. Each state may vary regarding income qualifications. If you qualify for Medicaid, it will pay for all inpatient and outpatient Raleigh drug rehab services. One requirement is to receive treatment at a hospital or treatment center that accepts Medicaid.
Medicare
Medicare is for people over the age of 65 or under the age of 65 with a disability. Medicare part A pays for inpatient services, and Medicare part B pays for outpatient services. Services covered include everything from the initial screening and assessment, medications, detox, inpatient rehab, outpatient programs, and aftercare. The services you receive must be provided by facilities that accept Medicare.
Does My Insurance Plan Cover Addiction Treatment?
Because insurance plans vary, calling our helpline is the best way to find out exactly what it covers. We can verify your insurance coverage and tell you which Raleigh drug rehabs accept your plan.
For basic plan coverage, you can call the number on the back of your insurance care. The customer service toll-free number will connect you with someone who can give you exact information regarding the services covered. You can likely find this information by logging into your online account with your insurance company.
How Do You Pay for Addiction Treatment in Raleigh?
If you don't have insurance or don't qualify for free drug or alcohol rehab in Raleigh, there are other options you can pursue to receive free or low-cost substance abuse treatment. Some people borrow money from family or friends, while others receive help from local churches or non-profit organizations. The Raleigh drug rehab usually has financing options too.
Choose a Program That Offers Payment Plans: Payment plans are common in the U.S. If you own a credit card or have taken out a loan, you are on a payment plan. It starts with you making a purchase, such as entering drug and alcohol rehab in Raleigh. Because you cannot pay the entire bill at once, the company creates a schedule of payments for you to make until the balance is met.

To discover which drug rehab in Raleigh offers payment plans, you can call them directly on their helpline or the admissions department. You can also check with the Wake County Department of Mental Health Services to see if they have referrals.
Apply for a Rehab Scholarship: Many drug and alcohol rehabs in Raleigh set aside funding to help those who cannot afford treatment. They call it a scholarship because it is money you will not have to pay back. It is their gift to you. You will likely need to complete an application and meet specific eligibility criteria, such as low income, before the scholarship is awarded.

Because they are all different, contacting the drug rehabs in Raleigh directly is the best way to learn about their scholarship opportunities. Again, you can try searching online, but this time type in "drug rehabs near me with scholarships" or "alcohol rehabs near me with scholarships."
Find a Sliding Scale Rehab Program: Sliding scale fees are determined based on your income. You pay what you can afford at the time you seek treatment. During your initial assessment, you will discuss your income and create a reduced rate for treatment. Aside from contacting the treatment center, you may also want to check with the county administrators for a list of drug and alcohol rehabs in Raleigh with sliding scale fees. Others who may have information include probation officers, school counselors, and local social workers.
Choosing the Right Level of Care
Not everyone needs the same level of care for substance abuse treatment. Fortunately, Raleigh drug rehabs offer a wide range of services.
Inpatient Rehab
Inpatient drug rehab in Raleigh can be hospital-based or residential. When it is hospital-based, you have access to medical and therapeutic staff around the clock. Inpatient Raleigh alcohol rehabs provide medication management combined with individual and group therapies that teach you the necessary skills to maintain recovery.
Residential facilities are like inpatient rehab, but the setting looks and feels like a home. Peer support, an essential part of recovery, is always available.
Inpatient drug and alcohol rehab in Raleigh provides a great deal of supervision and support, which many people need during early recovery. Entering treatment means you get the following benefits:
Time away from the environment where you spend much of your time misusing drugs or alcohol
Medication to help you detox and ease withdrawal symptoms
Access to medical care around the clock
Peer support
Traditional and alternative therapies to treat your mind, body, and spirit
Partial Hospitalization Programs
Partial-hospitalization programs are an intensive form of substance abuse treatment but not as intensive as inpatient drug rehab in Raleigh. With PHP, you attend individual and group therapies during the day and spend the night at your home if you have a good support system at home.
PHPs typically cover five to six hours of therapies every day for at least five days of the week. Most PHPs last for three to four months. Benefits include:
Living at home each night
Practicing what you are learning in real time
Medication management for withdrawal or mental health disorders
Peer support
Traditional and alternative therapies to treat your mind, body, and spirit
Intensive Outpatient Programs
Intensive outpatient programs are structured programs like PHPs. Only the number of hours you attend therapies is reduced to about ten hours each week. Individual and group therapies are where you learn recovery skills. Benefits of IOPs include all the same benefits of PHPs, plus:
You can fulfill professional, personal, or social obligations when not in treatment.
Family involvement in recovery may increase.
You get to connect with community resources for recovery activities.
IOPs offer flexible meeting times, such as evenings and weekends.
Standard Outpatient
The least intensive program is standard outpatient. You will typically meet with an individual therapist once or twice a week for at least an hour. The benefits of standard outpatient include:
You do not share therapy time with anyone else.
You can invite loved ones to participate.
You have ample time to fulfill work, school, home, and social obligations.
You evaluate your progress each week to determine if you need more or less treatment.
Telehealth and Online Addiction Treatment
Telehealth and online counseling services have expanded in almost every community in these last few years. Both make it possible to reach more people and provide far-ranging access to treatment services. Telehealth and online addiction treatment refer to participating in therapies via a telephone call or computer. Benefits include:
You don't have to leave your home to receive services.
Flexible scheduling helps you maintain your duties.
Overall costs are less since you do not have to travel.
You can receive individual and group therapies.
Medical Detox
Withdrawal symptoms can be mild, moderate, or severe. The withdrawal symptoms often make it difficult for individuals to stop misusing substances. To overcome this problem, medical detox is available. You receive medication to ease withdrawal symptoms and curb cravings so you can focus on learning the skills necessary to succeed in recovery.
Opioids and alcohol are two examples of substances with painful withdrawal symptoms. Benzodiazepines and alcohol are sedatives that require medical supervision during detox because they can lead to seizures, delirium tremens, and other symptoms that can be fatal.
Medical detox is often the first step in a person's recovery plan. However, it is not a substitute for addiction treatment because without learning recovery skills, you are at a higher risk of relapse.
Finding Specialized Rehab in Raleigh
Veteran Rehab
If you have served in the military, veteran hospitals provide inpatient and outpatient services for substance use disorders. Veteran Affairs treatment programs include medical detox through aftercare planning. Although they accept military insurances like Tricare, there is usually funding for those without insurance and at all income levels.
LGBTQ+ Rehab
Lesbian, gay, bisexual, transgender, queer, and others have treatment options specific to how they identify. There are negative and positive experiences you have that others will not understand. Everyone deserves treatment services that address their particular needs, including peer support and recovery skills.
Men-Only Rehab
Men-only drug rehabs in Raleigh can help men feel comfortable discussing challenges such as social stigma for receiving treatment and vulnerability. Also, men and women struggle with addiction in very different ways. Everything from their choice of substances to their method of use is often different.
Women-Only Rehab
Women-only drug or alcohol rehabs in Raleigh provide a safe environment for women who struggle with addiction and traumas from sexual, physical, or verbal abuse. Some women do not feel comfortable sharing their stories in front of men, especially if a man was their abuser or could be a trigger.
Teen Rehab
Teens have unique addiction-related challenges that may not be fully addressed in an adult-centered rehab. Teens need peer support and age-appropriate recovery materials. Also, many teens in long-term residential drug and alcohol rehabs in Raleigh are continuing schoolwork outside of individual and group therapies.
Should I Travel to Raleigh for Drug and Alcohol Rehab?
If you are not from the area, traveling to a Raleigh drug rehab is a great idea. This is the perfect place to escape from your life, focus on healing, and start a new chapter in your life, a sober chapter. Drug rehabs in Raleigh are in some impressive neighborhoods loaded with activities that support recovery. When searching online, you may want to try "neighborhood drug rehabs near me" or "alcohol rehabs near me things to do." Again, don't forget to make your location Raleigh or Wake County.
Neighborhoods in Raleigh to Consider for Treatment
Central Raleigh
The central Raleigh area consists of many businesses and professionals, many in their 20s and 30s. If you like city living, this is the place to be. You can walk or ride a bicycle wherever you need to go. You can enjoy the parks, museums, lake activities, and shopping and satisfy any craving with the numerous restaurant options. Having so many healthy distractions can help you transition from Raleigh alcohol rehabs into "real life."
South Raleigh
An adventure park, botanical garden, nature preserve, and a river trail can be found in South Raleigh neighborhoods. As you will learn in Raleigh drug rehabs, nature can benefit recovery. Cultural experiences surround you at the various indoor and outdoor theaters, museums, and family activities such as bowling, arcades, and comedy clubs. South Raleigh has its share of delicious foods and places to get a sweet treat.
Six Forks in North Raleigh
If you're looking for more luxury and exclusiveness, try the Six Forks area in North Raleigh. Real estate is the highest of any other neighborhood, and it is ranked one of the best neighborhoods in North Carolina. You can visit the malls, historical museums, and many parks and recreational areas in the Six Forks area. Pullen Park, the fifth oldest amusement park in the U.S., is nearby.
Alcohol and Drug Laws in Raleigh, North Carolina
Below are some important North Carolina laws related to substance misuse:1
North Carolina Recovery Courts: Non-violent offenders who are arrested for drug-related crimes can go through a court-ordered drug rehab program instead of serving jail time. These programs usually require participants to complete an inpatient rehab program while also undergoing rigorous drug testing and therapy sessions.
North Carolina Good Samaritan Overdose Law: Witnesses to overdoses can receive immunity from prosecution when they call 911 to save a person's life. The law was enacted to encourage people who witness a potential overdose to summon emergency aid as quickly as possible in an effort to save the victim's life.