Fayetteville Alcohol and Drug Use Statistics
In 2021,10.5% of adults in North Carolina said they used drugs (excluding cannabis) for non-medical reasons.1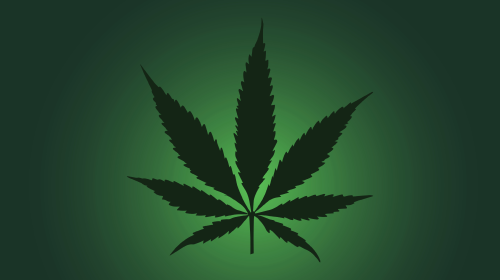 In 2021, 10.5% of adults in North Carolina said they used drugs (excluding cannabis) for non-medical reasons.1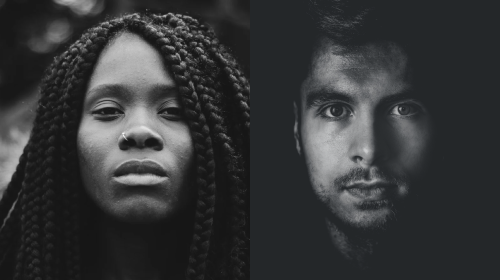 9% of men reported using drugs compared to 9% of women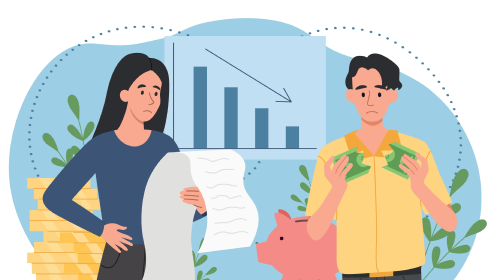 North Carolina residents earning under $25,000 per year reported higher rates of drug use than those who earned more money.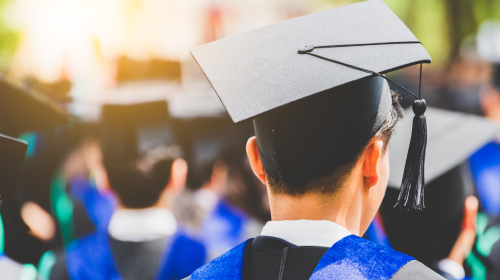 College graduates were the most likely to use drugs.
In 2020, nearly 23% of North Carolina residents between 18 and 44 engaged in excessive drinking.2

Expert Insights

Something you may not realize, unless you live in a rural area, is that addiction treatment services are hard to come by. In fact, more than 75% of counties across the country don't have opioid treatment programs. Currently, there are only two medications approved to treat opioid addiction: buprenorphine and methadone. Unfortunately, providers of both of those medications are in great need in rural areas of the country, including Fayetteville. There are some patients who drive hours at a time to get to a clinic, which makes working difficult and it also becomes very expensive. Rural areas like those in Fayetteville and others across the South are desperate for more providers who can assist these people in treating opioid addiction and embracing recovery.

~ Nikki Seay
Top 5 Drug Rehabs in Fayetteville
Below are the top five addiction treatment centers in Fayetteville based on the following criteria:
Offering evidence-based treatment
Accreditation
Certifications
Client testimonials / reviews
New Season Treatment Center
New Season Treatment Center is an outpatient opioid treatment center located in Fayetteville, North Carolina. They provide doctor-led comprehensive treatment plans, counseling, and medication-assisted treatment.

Treatment programs include:

Medication-assisted treatment (MAT)

Outpatient

Treatment programs are supported by:

Location and contact information:
418 Person Street
Fayetteville, NC 28301
(910) 483-0958
Fayetteville Comprehensive Treatment Center
Fayetteville Comprehensive Treatment Center serves adults of all genders who are 18 years of age or older and struggling with addiction to heroin, fentanyl, prescription painkillers, or other opioids. You'll have access to medication-assisted treatment (MAT) and outpatient counseling services.

Treatment programs include:

Medical detox

Medication-assisted treatment (MAT)

Outpatient counseling

Treatment programs are supported by:

SAMHSA
National Association of Addiction Treatment Providers (NAATP)

Location and contact information:
3427 Melrose Rd
Fayetteville, NC 28304
(855) 502-2523
Renew Counseling Center of NC
Individuals struggling with addiction and mental health issues can find a wide range of services and treatments at Renew Counseling Center. This facility offers medication-assisted treatment, therapy for depression, anxiety, PTSD, and other mental health conditions, and several other services.

Treatment programs include:

Substance abuse treatment

Therapy

Mental health disorders

Outpatient programs

Medication management

DWI services

Parenting classes

Anger management classes

Treatment programs are supported by:

Commission on Accreditation of Rehabilitation Facilities (CARF) accreditation

Location and contact information:
2212 Hope Mills Rd
Fayetteville, NC 28304
(910) 779-0454
The Carter Clinic
The Carter Clinic serves people in the Fayetteville area who are battling a substance use disorder or a long-term mental health condition Their team provides services such as medication-assisted treatment and therapy, and they are equipped to handle a comprehensive range of mental health issues.

Treatment programs include:

Medication-assisted treatment (MAT)

Individual, couples, and family therapy

Mental illness treatment

Location and contact information:
2151 US-401
Fayetteville, NC 28314
(910) 689-5333
Carolina Outreach
Carolina Outreach provides comprehensive addiction treatment and behavioral health services for people of all ages. Their Fayetteville location offers medication management, outpatient programs, counseling, and teletherapy services.

Treatment programs include:

Child and adolescent services

Adult services

Medication management

Outpatient therapy

Intensive outpatient program (IOP)

Counseling services

Case management

Telehealth services

Treatment programs are supported by:

Commission on Accreditation of Rehabilitation Facilities (CARF) accreditation

Location and contact information:
324 Person St.
Fayetteville, NC 28301
(910) 438-0939
Cost of Drug Rehab in Fayetteville
There is no single price tag for rehab. Your care will depend on the program you choose. Programs with luxury amenities and holistic care are more costly than standard programs. The longer the program lasts, the more the costs will mount up. Your insurance will cover a portion of the costs, but you may need to pay out-of-pocket expenses. You will be responsible for your own travel expenses.
One factor that affects cost is whether you select an inpatient program or outpatient care. Inpatient programs are residential, meaning you will live at the facility full-time. The cost of housing, food, and medical care are added to the cost of care itself. Outpatient program costs may be limited to just the cost of therapy and any medication-assisted treatment you receive.
If you are concerned about being able to pay for effective treatment, you may be able to access free, low-cost care or facilities that offer sliding scale fees. Some addiction treatment centers will let you set up a payment plan to spread the costs out over time.
Low-Cost and Free Drug Rehab Centers in Fayetteville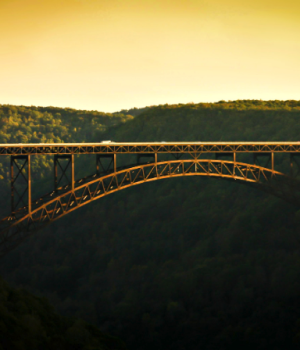 You can find low-cost or no-cost Fayetville drug rehabs. Many centers offer payment options for people who lack insurance coverage. You may be eligible for sliding scale fees that the center will adjust based on your income. Some centers have scholarship funds available to cover costs if you are unable to pay.
Do Medicare and Medicaid Cover Rehab Center Costs?
Medicare and Medicaid offer coverage of at least some services.
If you get inpatient care, Medicare Part A will cover it.3 Inpatient treatment has the same co-pays as other types of hospitalization. Outpatient care is covered under Medicare Part B.4
Not all programs accept Medicare, so you should verify that they take Medicare before you go for treatment. Some Medicare Advantage supplement plans may offer a bigger network of participating facilities.
Each state manages its own Medicaid program, and benefits can vary. North Carolina offers Medicaid to people with disabilities, people in need of long-term care, infants and children under 21, people who are pregnant, and low-income people and their families.5 Staff can help you determine your eligibility.
Medicaid is required by law to cover addiction treatment. Not all drug rehab centers in Fayetteville accept Medicaid, so you will need to speak with staff to verify that your preferred facility takes your insurance.
Does Private Insurance Cover Addiction Treatment?
The Affordable Care Act and Mental Health Parity and Addiction Act stipulate that all insurance plans must cover addiction treatment. The amount of coverage may vary by plan, and not all facilities may be part of your insurance company's provider network. When you are choosing a rehab center, be sure to check that it takes your insurance. You should also speak with your insurance company to find out:
Your deductible amount
If you will have to cover any co-pays
If you can choose inpatient or outpatient
Which facilities are part of the insurance company's network
If there are any exclusions in your plan
Addiction Treatment Settings
Rehab is the first step toward recovery. The weeks your spend in care will teach you how to manage your addiction and give you strategies to maintain recovery long-term. Your team will help you set up resources that you can use after treatment so that you always have access to the support you need.
Medical Detox
The detoxification process is one where drugs leave your system and your body goes into withdrawal, and it may require medical care. For medically assisted withdrawal, you will need supervision to safely wean off the drugs. Some drugs do not require medical help as the process is less dangerous, but the physical and mental effects may still be significant. On-site medical staff can help keep you as safe and comfortable as possible.
If you have been using opioids, your doctor may put you on a methadone or buprenorphine program to ease your withdrawal. Those legal medications can prevent body aches, diarrhea, nausea, and vomiting that come with quitting opioids. These medications are safe to use for weeks, months, or years with proper supervision.
Inpatient Drug Rehab in Fayetteville
Inpatient is any sort of rehab where you live on-site, full-time, during the course of treatment. You may start at a detoxification facility and then transfer once you are ready for the next phase of care. Inpatient programs typically last 30, 60, or 90 days, though some are longer.
Counseling is the cornerstone of addiction treatment. Rehabs use evidence-based methods to help you see the connections between your emotional state and your behavior. Counselors will help you address symptoms of co-occurring mental health conditions and work on improving your relationships with others.
Being in rehabilitation full-time means you won't be distracted by work, school, or family responsibilities. You can put all your energy into your recovery. Staff is present to help you avoid relapse, and you will have constant support.
Outpatient
After inpatient, it's important to keep getting support and treatment. Many facilities offer step-down care so you can continue to work with your care team while returning to your usual daily life. Step-down care plans vary, and each program will have its own system for supporting you after discharge.
Partial hospitalization program (PHP): Partial hospitalization programs, also called day programs, are aftercare plans where you go back to your facility for care after discharge. You return to your own home and live independently, but you spend a significant portion of each day continuing addiction treatment. You will likely have at least some members of the same care team working with you.
Intensive outpatient program: These programs are less time-consuming than PHPs but still involve continued care at your facility. You will get therapy and support, and your team will make sure you're managing your daily responsibilities as well. You may reduce your number of therapy sessions as time goes on and you become more confident.
Standard outpatient care: Standard outpatient treatment usually involves a weekly schedule of sessions. You may have several sessions that last about three hours each. Some programs will allow you to schedule sessions around your work or school commitments.
Aftercare
Returning to your previous activities after treatment can be a daunting prospect. Your care team at rehab will help you plan to manage your life after discharge. Working together, you will set up support systems that assist your long-term recovery.
Your treatment center may offer an aftercare program that you can attend as soon as you finish your program. The staff will explain what programs are offered. You may be able to plan aftercare sessions around your work or school schedule.
Sober living facilities are a good option for some people. The sober homes usually house several people who all have the same recovery goals and needs. The residents provide peer support to each other while maintaining their independence like roommates. There may be a social worker assigned to oversee the residents in a sober living facility.
Peer support networks are very popular for people who want flexible support after rehab. The 12-Step recovery programs such as AA are very well known and have lots of meeting times and locations. Smart Recovery is another peer support network for people who don't feel comfortable with the 12-Step model. Its focus is on supporting behavior changes.
Specialized Drug Rehabs in Fayetteville
Each facility has its own atmosphere and philosophies for treatment. Finding a program that aligns with your personal preferences will make rehab more comfortable for you.
Faith-Based: If you want a facility that aligns with your religious faith, you may want to find a faith-based program. A faith-based program is helpful for providing spiritual encouragement and guidance, and maintaining long-term recovery may be easier with spiritual support. The program will incorporate evidence-based counseling along with opportunities for worship and prayer.
Holistic: Holistic rehabs use alternative and complementary treatments to address spiritual, physical, and emotional balance. They provide evidence-based counseling for substance use disorder, as well as methods like acupuncture, massage, yoga, meditation, or hypnotherapy.
Luxury: Luxury programs are a costlier choice, but they offer additional comfort and privacy. You may have a private room and access to outdoor spaces and fitness facilities. The food is often gourmet and the facilities may be able to meet dietary requests. Some luxury facilities  look more like resorts than treatment centers, and they may be located in scenic settings.
Executive: If you need to continue to meet professional responsibilities during rehab, look for an executive facility. These inpatient programs allow participants to have access to phones and computers so they can do their jobs from rehab with activities scheduled after business hours. Some programs may even permit business travel.
What to Look for in a Quality Treatment Program
Program Accreditation
SAMHSA charges the Joint Commission and others to provide accreditation of opioid treatment programs (OTPs).
Staff Credentials
There are many types of practitioners, clinicians, and staff that are involved in alcohol and drug use rehab treatment. It is good practice to confirm staff credentials to confirm the credibility, accountability, and knowledge of the staff member.
Individualized Treatment Plans
Every patient's alcohol and/or substance use is different. Therefore, the treatment should reflect these differences and be individualized and tailored to unique histories and needs. For example, some patients might respond to counseling, and others might require medication-assisted therapy.
Staff-to-Patient Ratio
Quality drug rehabs and detox centers in Fayetteville offer a low staff-to-patient ratio, meaning each therapist has a low number of clients, giving you more one-on-one time. The higher the caseload, the less time the therapist can spend with each patient. Individual counseling is essential to recovery treatment, so try to find a facility with a low staff-to-patient ratio.
Payment Options
There are numerous options to cover your care outside of the state-funded or private insurance options. Consider applying for grants, treatment center scholarships, asking for donations, creating a personal fundraising page, or seeking out centers that offer a sliding fee scale or financing opportunities.
Treatment Services
Finding the right option is vital to gaining success in combatting alcohol and drug use. It is essential to research the many options and weigh your current situation in making a decision. Treatments vary (e.g., medication-assisted therapy, cognitive behavioral therapy, holistic therapy, etc.), and the success differs based on the person.
Should You Travel for Drug and Alcohol Rehab in Fayetteville?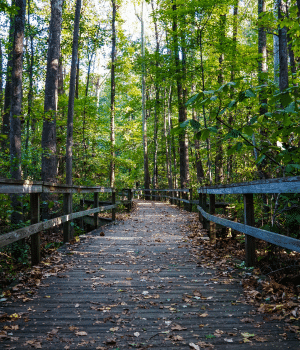 Fayetteville is a mid-size city that prides itself on its long history and cultural life. It is located in Cumberland County in the central part of North Carolina. The city is home to about 200,000 residents. It boasts museums, live performing arts venues, and historical sites dating back to the Revolutionary War. There is a thriving restaurant scene in the area. Fort Bragg is located nearby. The surrounding county has opportunities for outdoor activities like camping and fishing.
If you are looking for drug rehabs in Fayetteville, you can choose from many neighborhoods. If you need to be close to Ft. Brag, you can look in the northeastern part of the city, such as the areas around Spring Lake and Hammond Hills. Borden Heights and Crossgates are on the south side and offer easy access to the airport. Eureka Springs and Woodbridge are in the northwest corner of the city and are more high-end areas. The areas outside the city in Cumberland County are more rural and less busy than the city proper.
Alcohol and Drug Laws in Fayetteville
North Carolina is currently making changes to its marijuana laws. Carrying small amounts of marijuana does not have a criminal penalty. In the spring of 2022, the state legislature was considering legalizing marijuana for medical reasons, but it is currently not legal.7
For possession or distribution of other substances, North Carolina has strict drug laws. Distribution and selling to minors carry higher penalties than possession. Maximum penalties include ten years in prison.8
North Carolina does allow judges to order rehab instead of jail time. The state assists people in court-ordered recovery through "Recovery Courts." The programs are available to non-violent offenders with diagnosed substance-use disorders.
North Carolina has a Good Samaritan law for people who assist others experiencing an overdose. The caller cannot be charged with possession if the person is in possession of less than one gram of a controlled substance at the time.
The state has a standing order allowing pharmacists to dispense naloxone without a prescription. Anyone in danger of opioid overdose or who may be in a position to help someone experience an overdose can get naloxone at a pharmacy. The state also offers needle exchange programs to prevent the spread of blood-borne diseases.9
Resources
FindTreatment.gov. (n.d.). FindTreatment.gov. 
America's Health Rankings. (2021). Non-Medical Drug Use – Past Year In North Carolina.
America's Health Rankings. (2020). Excessive Drinking In North Carolina.
Medicare.gov. (2022). Inpatient hospital care.
Medicare.gov. (2022). Mental health care (outpatient).
North Carolina Department of Health and Human Services. (2022). North Carolina Medicaid.
North Carolina Department of Health and Human Services. (2022). Alcohol and Drug Abuse Treatment Centers.
The New and Observer. (2022). Medical marijuana legalization passes NC Senate with bipartisan support.
UNC Police. (2022). Federal, State and Local Regulations.
North Carolina Department of Health and Human Services. (2022). Syringe and Naloxone Access.