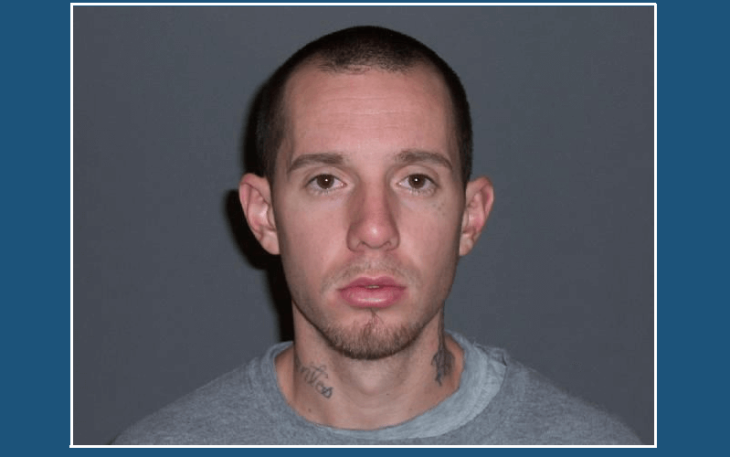 A prolific Livingston drug dealer has received a 10-year prison sentence after a significant methamphetamine bust.
During an undercover operation by the Missouri Drug Task Force, a massive drug conspiracy within Gallatin and Broadwater has been disbanded, removing a considerable amount of lethal meth from the streets.
Through an informant, police established in 2016 that Ryan Frank Cervantes was working for one of the largest drug suppliers in the area.  During the operation, police observed Cervantes for many months and, in December 2016, an undercover officer of the task force was seen purchasing drugs from the dealer, via an associate, at a Super 8 Motel in Bozeman.
On further investigation, police discovered that Cervantes (27) was a known supplier for up to 50 customers in the area and that he was working for a known dealer named Edward Ellington.  Cervantes worked for Ellington Between July 2016 and May 2017 as part of a dangerous and widespread network of methamphetamine dealers.
Cervantes, who pleaded guilty to distribution of methamphetamine and conspiracy to possess methamphetamine with intent to distribute, between 2016 and 2017, was sentenced to 10 years in prison and, on release, will be subject to a further ten years of supervision.  Ellington is charged with the same offenses after being found with meth paraphernalia, $3,700 in cash and a firearm, and, is due to be sentenced on 24th May. It is expected that Ellington's sentence will be the same, if not harsher, than that of Cervantes.
Sentencing Senior District Judge, Charles Lovell, called the arrests and subsequent charges a victory for the Missouri Drug Enforcement Agency as well as for the Project Safe Neighborhoods Program which works toward removing dangerous drugs from the streets and reducing violent crime.
The Department of Justice implemented a program called "Project Safe Neighborhoods" which Thursday's sentencing fell under, its focus being on reducing violent crime.
This positive result for Missouri follows on the heels of a nationwide campaign by President Donald Trump and First Lady Melania Trump in the war against drugs.  The new campaign will include improved education, more widely available treatment, employment programs for addicts and, tougher sentences for persistent offenders.