Drug and Alcohol Statistics in Florissant, MO
In the past five years, Florissant and St. Louis County have seen a drop in hospitalizations and deaths related to heroin, but other opioid drugs, mainly fentanyl, contributed to the largest number of substance-related deaths overall. Here are a few more recent statistics on drug and alcohol use in Florissant and St. Louis County.2, 3

52.7%
The substance-related mortality rate for men rose by 52.7% in the same period, compared to 15.7% for women.
136%
Stimulant-related overdose deaths increased by 136% between 2016 and 2020.
93.8%
In 2020, fentanyl contributed to 93.8% of opioid-related overdose deaths, up from 53% in 2016.
Addiction Treatment Settings
Compare drug and alcohol rehab settings to figure out the best one for you.
Professional Detox Treatment
Quitting drugs can often result in painful withdrawal symptoms. Fortunately, professional detox treatment can administer medications and medical care to reduce these symptoms and help you feel more comfortable.
Inpatient Addiction Treatment
Also called residential rehab, inpatient involves living at the facility while receiving various therapies, attending groups, and more.
Partial hospitalization programs (PHPs)
Partial hospitalization programs, also called day treatment, are the highest level of care you can receive while still living at home. You attend treatment every day for several hours each day, for a total of about 30 hours per week.
Intensive Outpatient Programs (IOPs)
A bridge between PHP and standard outpatient, IOPs involve a few hours of treatment, for three to five days per week.
Standard Outpatient
You attend therapy and counseling at a therapist's office or clinic for a couple of hours each week.
Aftercare and Ongoing Support
An aftercare plan involves forms of ongoing support that can nourish your sobriety and help prevent relapse, such as ongoing therapy and support groups.
How to Pay for Addiction Treatment Services in Florissant
Don't let the cost of addiction treatment deter you from getting the help you need. There are many ways to finance drug rehab.
Private Insurance
Health insurance providers like Blue Cross Blue Shield, Aetna, Cigna, and United provide coverage for addiction treatment services like outpatient, PHP, IOP, and inpatient rehab.
Missouri Medicaid
Missouri Medicaid, also called MO HealthNet, provides health insurance coverage to low-income families and individuals, which includes coverage for drug and alcohol rehab.
Missouri Medicare
Missouri Medicare, which provides health coverage to people 65 and older, covers a myriad of substance abuse treatment services.
Sliding Scale Payment Options
If free treatment centers near you are all full or have long waiting lists, you could look into a sliding scale rehab which will only charge you what you can afford based on your income.
TRICARE in Missouri
If you are a veteran or member of the military, you can use Missouri TRICARE to cover some or all of the cost of addiction treatment.
IHS-Funded Drug Rehabs
Indigenous people with substance abuse problems can receive free addiction treatment services at drug and alcohol rehabs funded by the Indian Health Service. Many of these are located on reservations.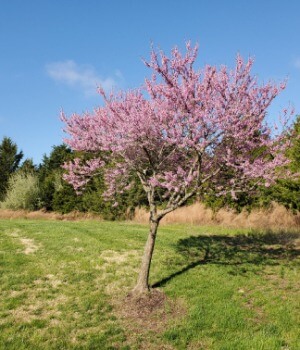 Traveling to and Within Florissant, MO
If you're looking for alcohol or drug rehab in Florissant, or if you're supporting a loved one or friend who's receiving help at an alcohol and drug rehab in Florissant or St. Louis County, you might want to know a few facts about travel, transportation, and places to stay in the area:
Florissant has a variety of historical attractions, arts events at the Florissant Performing Arts Center, and festivals including the Florissant Valley of Flowers.
The St. Louis city center is just 22 miles from Florissant.
Florissant is served by Lambert-St. Louis International Airport, which less than four miles away.
Florissant has city-wide bus service including free rides for those over 60.
Metro St. Louis bus service also runs routes between Florissant and St. Louis.
The city has several national hotel and motel chains including Quality Inn, La Quinta, and Motel 6.
Missouri Alcohol and Drug Laws
Below are some relevant Missouri substance abuse and overdose laws:1
Alternative Sentencing: First-time nonviolent offenders and those on probation may be able to attend drug rehab through Missouri's drug court system.
Missouri Good Samaritan Law: This law provides limited immunity from prosecution to people who call 911 to help a person who is overdosing.
Missouri Naloxone Access Law: Any Missouri resident can obtain naloxone without a prescription.