Alcohol and Drug Use Statistics in Blue Springs, MO
Non-heroin opioid misuse is a growing concern in both Jackson County and Blue Springs. Here's a look at some of the alcohol and drug use statistics for both the county and Blue Springs:1,3,4,5,6
36%
36% of fatal car crashes in Jackson County involved alcohol, which is higher than the state percentage.
19%
19% of adults in the county reported binge or heavy drinking.
1 in 5
In Jackson County, 1 in 5 drug overdose deaths occurs among kids under age 15.
In 2021, Jackson County reported 248 drug overdose deaths for a rate of 34.6 per 100,000 residents.

124 of those deaths involved opioids.
117 of the deaths involved non-heroin opioids.

In the fiscal year 2021, 3,440 people in Jackson County entered substance use disorder treatment.

Men made up the majority of people who entered addiction treatment.
Most people entered treatment for alcohol misuse.
Levels of Substance Abuse Care
Several different levels of addiction treatment are available, each with its pros and cons.
Drug Detox
Professional detox is a great way to jumpstart your recovery journey. You receive medical care and withdrawal medications to prevent complications and mitigate your withdrawal symptoms.
Inpatient Drug and Alcohol Rehab
Also known as day treatment, PHPs are a great option for someone who wants the structure and high frequency of care that an inpatient offers but still wants to live at home.
Partial hospitalization programs (PHPs)
IOPs are good for people with a moderate addiction to begin the recovery process and they are also commonly used as step-down care for someone who has completed residential or PHP.
Intensive Outpatient Programs (IOPs)
IOPs are good for people with a moderate addiction to begin the recovery process and they are also commonly used as step-down care for someone who has completed residential or PHP.
Standard Outpatient
Standard outpatient is most commonly used as step-down care after someone has completed a more intensive treatment program. This is because standard outpatient care only involves a few hours of therapy per week.
Aftercare
Once you complete drug and alcohol rehab, you'll want to receive relapse prevention services, such as support meetings, transitional housing, or ongoing therapy.
How to Pay for Drug Rehab in Blue Springs
No matter your situation, drug and alcohol rehab is available to you. Learn how to finance treatment.
Private Insurance
Whether you purchased insurance from the Healthcare Marketplace or have benefits through employment, your private insurance plan can cover some of the cost of alcohol and drug addiction treatment, including inpatient and outpatient. Your specific coverage depends on the details of your plan.
Mississippi Medicaid
Mississippi Medicaid can be used to cover the cost of addiction treatment services, like prescription medications, inpatient rehab, PHP, IOP, and more.
Mississippi Medicare
Mississippi Medicare can also be used to pay for drug and alcohol treatment services for those who qualify for this government health program.
Sliding Scale Rehabs
Beyond free rehabs, there are also sliding scale treatment facilities, which charge you what you can reasonably afford based on your income.
TRICARE in Mississippi
TRICARE provides health insurance to U.S. military members, retirees, and their dependents, and people with this federal insurance program can use it to pay for drug and alcohol rehab.
IHS-Funded Drug Rehabs
Indigenous people can receive free addiction treatment from programs funded by the Indian Health Service, even if they have health insurance.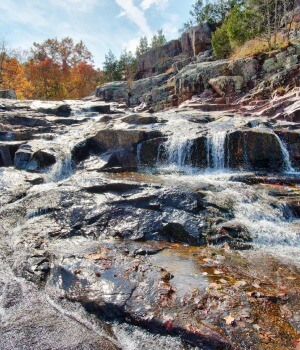 Traveling to and Within Blue Springs, MO
If you are thinking about getting addiction treatment at a Blue Springs alcohol or drug rehab or visiting a friend or family member who is being treated at a Blue Springs rehab center, here are some tips to help you with your travel:
Blue Springs is located off I-70 east of downtown Kansas City.
The closest airport to Blue Springs is the Kansas City International Airport, which is 37 miles away.
If you don't have access to a car, you can use The Metro Bus, which is part of the Kansas City Area Transportation Authority, to get around town.
Downtown Blue Springs offers many mixed-use areas that include shopping and restaurants along with office spaces.
Blue Springs has 20 public parks covering 28 acres.
You can also find an 18-hole golf course, two skate parks, and a disc golf course in the city.
Several public art pieces are on display in the city's parks, public areas, and private properties.
The Adams Dairy Landing retail area is the closest major shopping area to Blue Springs and offers a pedestrian-friendly design.
The Blue Springs Historical Society is located in the Dillingham-Lewis Museum, which was built in 1906. The building houses historical replicas and displays.
There are several national chain hotels located right along I-70 through Blue Springs.
Mississippi Drug and Alcohol Laws
Here are some relevant drug and alcohol laws in Mississippi:1
Mississippi Good Samaritan Overdose Law: This life-saving law encourages a witness to an overdose to call 911 by protecting them from prosecution for drug possession.
Mississippi Naloxone Access Law: Residents can obtain naloxone (Narcan) from pharmacies without a prescription.