Springfield, MO Drug and Alcohol Statistics
The number of people addicted to drugs and alcohol and the rate of overdose deaths has been rising in most places across the country, including Springfield. According to data:1,2

5,540 people enrolled in outpatient services in 2017, and 920 Springfield residents attended inpatient rehab.
There was an estimated 419,000 Missourans with substance use disorder in 2017.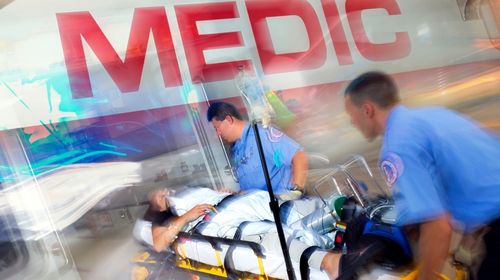 The rate of drug overdose deaths in Greene County, the seat of Springfield, rose 11% between 2017 and 2020.
If you're among the many across the country affected by drug addiction and alcoholism, reach out for help today.
Cost of Drug and Alcohol Rehab in Springfield, MO
When figuring out the next steps towards freedom from alcoholism or drug addiction, your total costs will play a key role in deciding what type of rehab in Missouri to attend. Different factors that affect the cost of drug rehab include:
Whether you want luxury amenities, like access to a pool and spa on-site
The level of care that you need (the cost is typically higher if you require medical supervision)
How long you want to attend rehab
Many people use health insurance to pay for rehab or money from their health savings accounts. Another funding option could be crowdfunding or asking friends and family to contribute to your care costs. If those options don't work for you, try reaching out to a medical loan provider or look for rehabs with financing options such as a payment plan.
Free Treatment Options in Springfield
If you have health insurance coverage, you can use it to receive "free" or nearly free substance use treatment. Health insurance providers such as Aetna, Cigna, Blue Cross Blue Shield, and state-funded programs like Medicaid and Medicare pay for rehab services such as:
Assessments and referrals to services
Evidence-based individual and group therapy
Detox care, including medical supervision and round-the-clock nursing
Medication-assisted treatment (MAT)
Dual diagnosis treatment
Telehealth services
If you are among the millions of underinsured or uninsured Americans, don't worry because there are other options for you. State-funded rehabs are one example, paid for with funds from federal legislation and non-profit organizations. They can offer low-cost or free rehab in Missouri, especially in major cities with a higher population and more federal funding.
If you have an income, but it's below federal poverty standards, you could qualify for state-funded rehab or a sliding-scale fee program that takes your income into account when determining your costs for care.
If you have absolutely no way to pay for rehab because of an extremely low income and lack of health insurance, you might qualify for a rehab scholarship. These are often offered by rehab facilities to people who need treatment for severe alcohol or drug addiction and have no available funding options. The best way to learn if a drug and alcohol rehab in Missouri has a scholarship fund or financing options is to call, ask, or check their website.
Should I Travel to Springfield for Drug and Alcohol Treatment?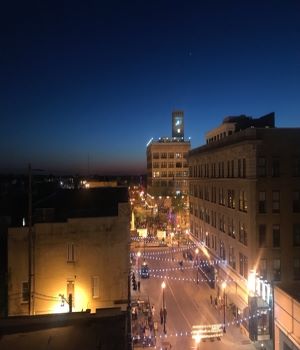 Among the various tourist destinations and natural spaces to unwind, a few choice favorite areas in Springfield are:
The Dickerson Park Zoo, Wonders of Wildlife National Museum & Aquarium, and the Wild Animal Safari
Bass Pro Shops Outdoor World
Missouri Sports Hall of Fame
Fantastic Caverns, a rail-car tour of Missouri's fascinating underground geology and history
The 1984 Arcade and the Gillioz Theater
Pythian Castle
If you're thinking about visiting Springfield for rehab, consider first if you have a supportive network of friends and family in the area. It's also a good idea to call your insurance company and make sure they can provide payment for care received in Missouri.
Neighborhoods in Springfield for Drug and Alcohol Rehab
The Southeast Springfield and Bradford Park neighborhoods are close to a wealth of natural beauty, with residents and visitors spending time at Crighton Beach, Lake Springfield Park, and Sequita Park. There are also numerous medical centers and places to eat and shop in this area.
Moving north towards downtown, you'll find the coolest interactive exhibits, including the Discovery Center of Springfield, the Springfield Art Museum, and the famed Pythian Castle. In addition, students appreciate this location's proximity to Missouri State University.
In the Westside Community Betterment neighborhood, there is plenty of affordable housing as well as temporary lodging for visitors and the airport in the furthest northwest corner. There are plenty of places to eat, shop, and play in this area, including the Rutledge-Wilson Farm Park and the Springfield Livestock Marketing Center auction house and restaurant.
How Do I Choose a Drug or Alcohol Rehab?
To find the best drug rehab in Springfield, look for a treatment center with policies and features that you appreciate. Here are some factors to consider:
Facility rules regarding outside visitors and communication, like how often you can make phone calls or use the internet
The type of accommodations you'll have if it's a residential facility
The daily schedule, which can often be found on the rehab's website
Amenities and features offered in the center
The types of therapy undergone in the program
The facility's location
The most important factor towards success is choosing the right type of program that will fill your medical needs while encouraging internal growth in an appropriate way for your stage in recovery.
Types of Addiction Treatment Programs in Springfield, MO
Given the wide range of treatment needs any one person can have, rehab programs are on a continuum of care. It includes appropriate treatments for every stage of recovery, and the ability to step down (or back up) into different levels of care as you progress.
Residential treatment, also known as inpatient care rehabs, offers an intensive live-in treatment program that lasts for a month up to several months or a year. Inpatient rehab is a good option for those that are able and want to devote all of their energy for some time to the goal of recovery.
Detox programs are designed to help a person escape a severe physical addiction to drugs, as well as alcoholism, and are usually offered in a clinical setting. These programs include 24/7 medical supervision to keep you comfortable during detox. Detox is often offered separately from inpatient care, but sometimes a facility can offer both services or will arrange transportation between the detox center and the inpatient rehab.
Partial hospitalization programs (PHPs), or day programs, offer a similar level of care to inpatient rehab, but you're able to return home at the end of the day. Stepping down in care, there are intensive outpatient programs (IOPs) that meet for several hours a day, three or more times per week. Standard outpatient programs (SOPs) are the final step down within the rehab continuum of care, with only a single visit per week and regular phone calls with your medical team.
After rehab, make sure to participate in aftercare programs that include personalized therapy and support groups. This can be an Alumni program offered by your rehab or community-based aftercare such as participation in support groups through Alcoholics Anonymous (AA), Narcotics Anonymous (NA), or SMART Recovery programs.
Aside from your medical needs, rehabs exist to cater to specific groups of people, such as faith-based rehab and LGBTQIA+ rehab programs. Here are a few more examples of specialized rehabs:
Veterans Rehab
Veterans rehab programs are usually staffed with veterans themselves, who understand the unique struggles vets face. Veterans rehabs can offer trauma-informed care approaches, as veterans tend to have a very high rate of PTSD and other trauma-related issues due to their time in the service.
Men-Only Rehab
Men-only rehab programs exclusively treat men who are recovering from addiction. Men are often stigmatized or judged for being "weak" for seeking treatment, and men-only treatment programs understand these challenges and can cater treatment specifically for their needs.

Women-Only Rehab
Women-only rehabs specialize in treating women and provide a safe space for women to process and recover, especially for those who may have experienced sexual assault or abuse from a male partner or loved one.

Luxury Rehab
Luxury rehabs provide patients with a relaxing resort-like environment to jumpstart their addiction recovery. Every luxury treatment program is different but they typically provide upscale features, such as swimming pools, massage therapy, spa treatment, equine therapy, gourmet meals, and more.

Executive Rehab
Executive rehabs specialize in treating working professionals who need to continue working while recovering from drug or alcohol addiction. They typically combine the upscale features and setting of a luxury rehab with practical amenities, such as high-speed internet, private workrooms, and more.
Alcohol and Drug Laws in Missouri
In recent years, various laws regarding substance abuse have been enacted in Missouri.
Naloxone Access Standing Order: In Missouri, pharmacists can provide Naloxone overdose reversal kits and training without a prescription.3 Pharmacists are encouraged to seek education about Naloxone administration, but aren't required to, nor are they required to provide training to those that pick up a Naloxone overdose reversal kit.
Good Samaritan Law: Created to encourage people to call 911 when an overdose happens, this law provides some immunity against prosecution if the caller cooperates with first responders.4 The protections include immunity against possession charges if the amount of illegal substances on your person is less than a certain amount (for example, three grams of cocaine or 40 grams of peyote).
Family and Medical Leave Act (FMLA): While employees in Missouri don't have state-specific job protections, the federal FMLA protects people in every state. This set of laws requires employers with 50 or more employees to allow for a 12-week unpaid medical leave for an employee or for an employee to take time off to help their family members during medical issues. This includes seeking treatment for substance use disorder (SUD) and prohibits employers from discriminating against employees due to the presence of a SUD.
Don't hesitate to seek help if you're struggling with addiction. Call us anytime at 800-926-9037 (
Who Answers?) to speak with a compassionate, experienced addiction specialist. We can answer questions about Springfield drug rehab or alcohol rehab, verify your insurance coverage, and help you find the best facility for you.
Resources