Substance Abuse Stats in O'Fallon, MO
The following statistics provide insight into recent substance abuse and treatment trends in O'Fallon, MO and its surrounding St. Charles County:2,3,4

88%
88% of the drug overdoses that occurred in St. Charles County in 2020 were opioid overdoses.
62%
In St. Charles County, 62% of people discharged from the ER with nonfatal overdoses are males ages 25-34.
1214
1214 DUI arrests occurred in St. Charles County in 2020.
313
In 2020, there were 313 alcohol-involved and 108 drug-involved motor vehicle crashes in St. Charles County.
Traveling to and Within O'Fallon, MO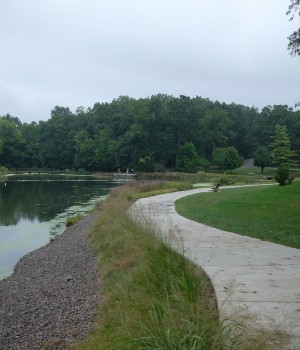 If you'll be traveling to O'Fallon, MO for rehab treatment or visiting someone in treatment, use the following tips to assist you in your travels.
The closest airport is St. Louis Lambert International Airport, 20 minutes away.
Lambert Airport is a major hub and offers multiple ride services to O'Fallon, MO.
Popular attractions in O'Fallon include historic Fort Zumwalt Park, the Veterans Museum, and Rockin' Jump trampoline park.
Nearby St. Charles and St. Louis offer tons of nature attractions and tourist destinations for afternoon, evening, or day-long excursions.
Water-lovers can reach the shores of the Mississippi or Missouri River in 20 minutes or less.
The main O'Fallon corridors for dining and shopping experiences are along Main Street, Highway K, Bryan Road, WingHaven, and the I-64 high-tech corridor.
Typically, the southwest part of the city is considered the safest part of O'Fallon.
O'Fallon, ILLINOIS is also in the St. Louis Metro area – so verify the state info for all destinations.
Resources