Alcohol and Drug Use Statistics in Independence, MO
Here are some statistics about drug and alcohol misuse in Independence and Jackson County:1,2
2,848
In 2019, there were 2,848 alcohol-related emergency department visits.
2,603
In the same year, there were 2,603 drug-related emergency department visits.
How to Pay for Alcohol and Drug Rehab in Independence
Rehab programs can help reduce deaths due to overdose by getting you the quality treatment and therapy you need. The cost of quality rehab shouldn't cause you to delay seeking the treatment and care you need. Low-cost and free licensed alcohol and drug rehab centers are available.
Find a Program That Offers Payment Plans: State-funded rehabs are given money by the government to provide low-cost and free therapy to those who have a low income or no income. State-funded drug rehab centers include methadone clinics. Methadone clinics give out medication to help treat those struggling with opioid use disorders.
Apply for a Rehab Scholarship: Rehab scholarships are funds set aside by a rehab center to pay for those who can't afford care. While rehab scholarships don't have to be repaid, you may still have to go through a qualification process. The best way to find out more information about rehab scholarships is to contact the rehab of your choice.

Some free rehab options in and near Independence include:

Mattie Rhodes Center
ReDiscover Alt Care
Rose Brooks Center
Rose Brooks Center
First Call Alcohol/Drug Prevention and Recovery
Sliding Scale Rehab Program: Some faith-based and humanitarian organizations offer free and low-cost rehab to those who can't afford to pay for treatment. These organizations are usually funded by the support of monthly donations. The Salvation Army is one example of this type of charitable organization.
Insurance, Medicare, and MO HealthNet
Private insurance, like Cigna or Blue Cross Blue Shield, can help to pay for rehab, often reducing or eliminating any out-of-pocket costs. While using your private health insurance to pay for rehab can help reduce the cost of treatment, contact your insurance provider before attending rehab. You want to avoid choosing an out-of-network rehab, which will increase the costs of treatment.
If you don't have private insurance, you still may be able to attend a licensed rehab for free or at a low cost. Depending on your income and age, you may qualify for Medicare or MO HealthNet.
Medicare
Medicare is a program that receives federal funding to provide health benefits to individuals who are aged 65 or older. Medicare covers the cost of drug and alcohol rehab. Some of the treatments that Medicare pays for includes:3
Inpatient (residential) rehab
Outpatient rehab (short-term and long-tern)
Prescription medications used during rehab
Hospitalizations due to drug and alcohol misuse
Follow-up appointments
Educational resources about substance abuse
Family counseling services to treat the patient's substance abuse
MO HealthNet
MO HealthNet is a program that offers health care coverage for individuals and families that have a low income. The program receives funding from both Missouri and the federal government.
MO HealthNet covers drug and alcohol rehab. The services that MO HealthNet covers include:4
Inpatient hospitalizations and therapy
Outpatient rehab
Psychiatric visits
Psychological counseling
Rehab professional services
You can reduce the cost of treatment by using Medicare or MO HealthNet to pay for your alcohol and/or drug rehab. To qualify for Medicare, you must be aged 65 or older and receive Social Security. To qualify for MO HealthNet, you must have a low income or a disability.
Traveling to Independence for Drug Rehab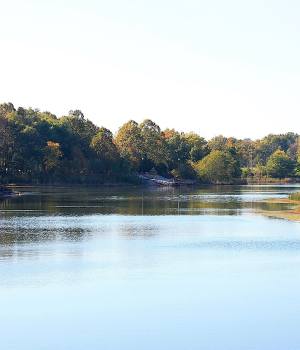 If you are considering traveling to Independence for rehab, then you need to know more about this interesting city. The closest airport to Independence is Kansas International airport, about 33 miles away.
Independence has a vast range of hotels from affordable to pricey to meet your needs. Since Independence has minimal public transportation and no bike lanes, it will be necessary for you to have your own transportation.
Independence is home to many historical sites and museums. One of the most famous museums in Independence is the Harry S. Truman Presidential Library and Museum.
Other historical sites and museums include:
The Bingham Waggoner Mansion
National Frontier Trails Museum
Vaile Mansion
Harry S. Truman National Historic Site
While Independence is rich with history, you can enjoy many modern day experiences as well. You can catch a game at the Cable Dahmer Arena or go shopping at Independence Center. Independence is also home to a variety of walking trails like Fleming Park, Waterfall Park, and the Little Blue Trace Trail.
Independence is a city that has something for everyone in your family and can offer many fond memories as you journey toward long-term recovery.
Finding the right Independence drug rehab and Independence alcohol rehab is your first step toward long-term recovery. For more information, contact 800-405-1685 (
Who Answers?) to speak to a treatment support specialist.