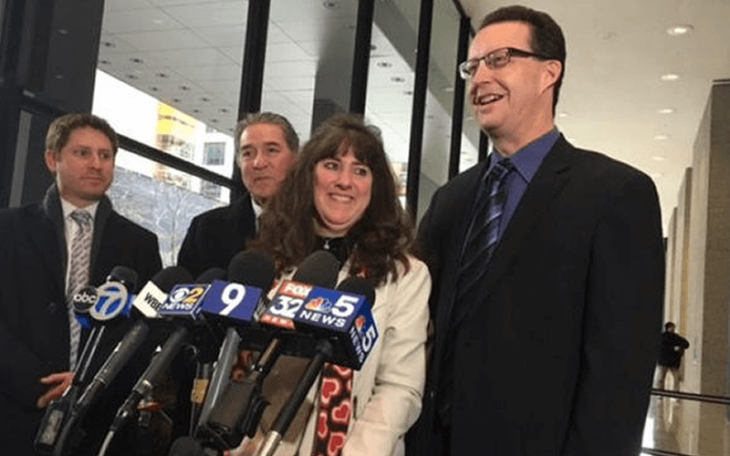 In a ground-breaking move, an Illinois Judge has granted an 11-year old permission to use medical marijuana at school.
Schaumburg School District 54 and the State of Illinois have been ordered to allow 11-year-old Ashley Surin to use medical marijuana patches during school time.  Ashley, who battled leukemia as an infant and who now suffers regular seizures due to brain damage, has been using marijuana oil and patches since December with significantly beneficial results.
The court heard that the use of medical marijuana has allowed Ashley to feel like a normal child as she is now able to join in with activities that were previously too much for her.
Marijuana, known as Cannabis, is a psychoactive drug derived from the Cannabis plant and is used widely as a recreational drug for its mellowing effects.  Mildly addictive, the drug is also used for medicinal purposes and is thought to be able to help ease symptoms of many diseases, including cancer, as well as increased appetite.
Although illegal for recreational use, medical marijuana is legal in some states, including Illinois when prescribed by medical professionals.  Current law states that the use of medical marijuana is not permitted within schools due to concerns that school employees may face legal difficulties if they help students administer their medication.
The controversial ruling in the case of Ashley Surin came after her parents filed a lawsuit in Federal Court in January against Schaumburg School District 54 and The State of Illinois.  The lawsuit stated that the statewide ban on medical marijuana in schools violates the Individuals with Disabilities Education Act (IDEA). After hearing the case by the school district, Judge John Robert Blakey ruled in favor of the Surins, with the backing of Illinois Assistant Attorney General, Thomas Ioppolo, and ordered that Ashley be allowed to continue with her medication during school hours.
Judge Blakey also stated that the state law prohibition regarding schools would need to be reviewed and that, in Ashley's case, meetings with the school would be held to decide the best way of managing Ashley's medication during school time.
The first-of-its-kind ruling has angered some anti-drug campaigners who expressed their disapproval of marijuana as a medicinal drug and, a spokesperson for National Families In Action called for a guarantee that only US Food and Drug Administration approved marijuana extracts would be permitted.
Ashley's delighted parents have welcomed the ruling and hope that it will lead to new legislation which will help other children like Ashley lead normal, productive lives.