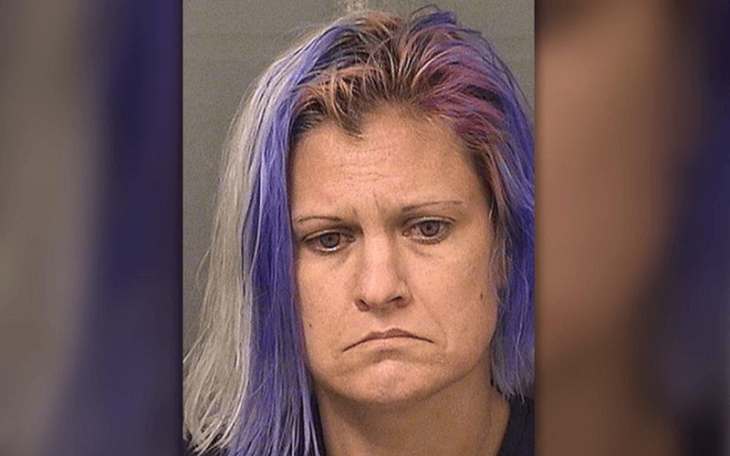 A Florida woman has been detained pending an investigation after a toddler in her care overdosed on controlled substances for the second time.
43-year-old Jeanette Homan was charged with perjury as well as child neglect after a 19-month-old child in her care was hospitalized after overdosing on pain-relieving pills. The perjury charge was a result of Homan initially lying to the police about how the child came to find and consume the pills.
Homan, from the North Palm Beach area of Florida, called 911 in January to report a dispute between her and a third party – thought to be her ex-partner – who she claimed had thrown a bottle of buprenorphine pills onto the floor. The woman told 911 staff that her ex-boyfriend came to her home and attempted to steal her car, after which she went to the car to retrieve her bottle of Buprenorphine.
In her initial claim, Homan said that the man grabbed the bottle, opened it and took half the pills.
During the call, she alerted the emergency services that a child had found the pills and appeared to be overdosing. Homan later admitted that she was the one who had dropped the pills.
Following the 911 call, during which staff struggled to keep the woman's attention on the child and not her stolen car, paramedics revived and stabilized the child using the drug Narcan before proceeding to hospital care. When police and medical staff searched Homan's home, they discovered an open medicine bottle as well as pills within a child's reaches.
Although the relationship between the woman and child is not currently clear due to being redacted from the police report, it emerged that this was not the first time that the toddler's life was endangered. Hospital employees at Jupiter Medical advised the police that Homan rushed the child to the hospital in October during similar circumstances. In that instance, Homan told doctors that she had dropped Clonazepam during the night and estimated that the child had taken the pills at about eight o'clock in the morning – some three hours before being taken to hospital after Homan noticed that the child was struggling to walk. Authorities estimated that the child had ingested two 1mg pills.
Clonazepam is a sedative is used to treat seizures and panic disorders. The recommended initial dosage for an adult is one 1mg pill daily. Misuse of the drug can cause Amnesia; bronchial hypersecretion in infants and small children, dizziness; drowsiness; fatigue and, in cases of overdose, death.
Unable to pay the posted $51,000 bail bond, Homan was held at the Palm Beach County Jail while the Sheriff's Department and The Florida Department of Children and Families began an investigation into the case. The child's current care is unknown at the time of writing.