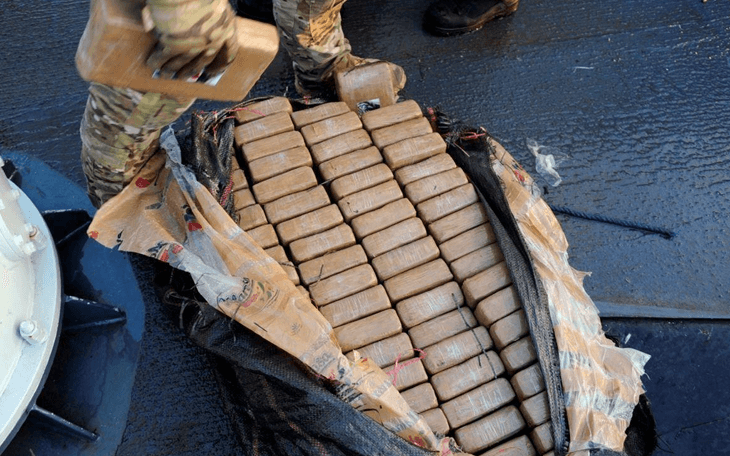 The Captain of Florida Cutter, James, has ended his 25-year career on a high after a seizure of $180 million worth of Cocaine in Port Everglades.
The recent seizure of six tons of Cocaine in Florida marked a victory for the State's war against drugs and the final operation for Captain Mark Fedor. Fedor, who described the haul as the embodiment of violence and corruption, retired from the US Coast Guard following the hugely successful raid.
During a distinguished career, Captain Fedor has worked on five different sea Cutters.  He also served as Chief of Response for the Seventh Coast Guard District in Miami, during which time he was responsible for all Coast Guard law enforcement as well as maritime incidents and search and rescue operations.
The record amount of the illegal and lethal drug was intercepted from six different smuggling vessels in the regions of Central America, South America and Mexico in what Fedor described as a short amount of time.
It's reported that three separate Coast Guard Cutters were involved in the raids, including Fedor's 418 foot 'James' which transported the drugs to shore at Port Everglades which is close to Fort Lauderdale.
It is thought that arrests have been made after the raid, however, police have not yet confirmed any details.  Captain Fedor confirmed that, although most of the drugs seized will be destroyed, a portion will be held back for use as evidence against the accused.
The US Coast Guard is known as the country's first line of defense against illegal drugs being brought into the USA.  Working with other federal agencies and international authorities, the US Coast Guard is to thank for over half of all seizures of Cocaine in the United States every year.  The Cutters, or vessels, used by the Coast Guard are open boats of around 40 feet in length that can cover large distances at great speeds.
The US Coast Guard says that it has steadily increased its presence in some areas where drug smugglers are known to operate and, these include the Easter Pacific Ocean and the Caribbean Sea.