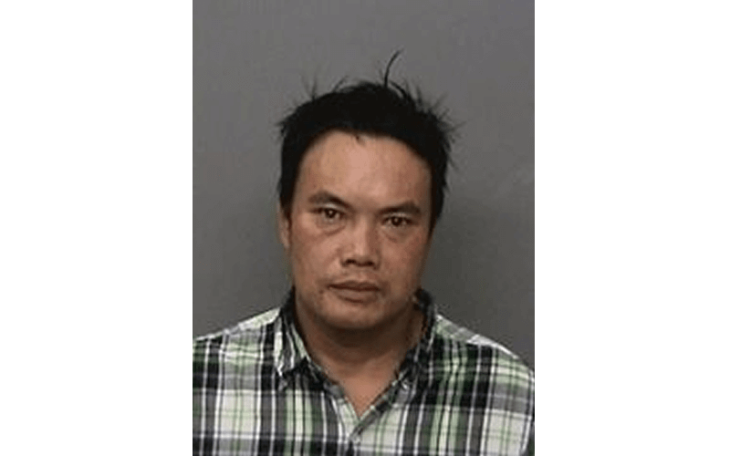 A Redding man was allegedly on his way to a drug deal when he stopped to ask directions from the Anderson, California, police. Chris Meng Lee was found to have a loaded firearm and approximately half a pound of marijuana. The police noted that Lee parked his car illegally in front of a fire hydrant and then walked over to officers in their patrol cars to ask for directions.
Lee was charged with firearm possession, carrying a concealed loaded weapon, possession of marijuana for sale, and driving without a valid driver's license. He was booked into the Shasta County Jail instead of $10,000 bail, which was raised to $100,000 during his arraignment on Tuesday afternoon.
The officers were parked near North and Church streets around 1:45 pm. Lee was looking for a mobile home park near two streets that did not intersect. His questions made the officers suspicious, and so they asked to search his vehicle, a BMW.
Lee told officers that he dabbled in selling marijuana, according to a police report filed in Shasta County Superior Court on Tuesday. He also later informed officers that he had received the BMW in exchange for six pounds of marijuana.
Once the search commenced, the firearm was found in the driver's door pocket, and the marijuana was in the truck. With consent from Lee, the officers also searched his cell phone, and there they found text messages showing he was on his way to sell the pot.
Anderson police also indicated that Lee has felony convictions for narcotics-related offenses, which prohibited him from possessing firearms or live ammunition.
Lee has pleaded not guilty to the criminal charges against him on Tuesday afternoon and is scheduled to have his preliminary hearing on January 17. There was no information released as to whether or not Lee had hired an attorney or if one had been assigned to him.
Long-term use of marijuana is said to have some addictive potential, although there is controversy as to whether or not it is highly addictive and can cause adverse effects both physically and psychologically.
Physical signs of marijuana withdrawal include irritability, anxiety, depression, cravings, and mood swings. Mental effects of marijuana include anxiety that does not go away or may even get worse; depression; social intolerance; schizophrenia or feeling as if everyone is out to get you; and acute psychotic reactions.