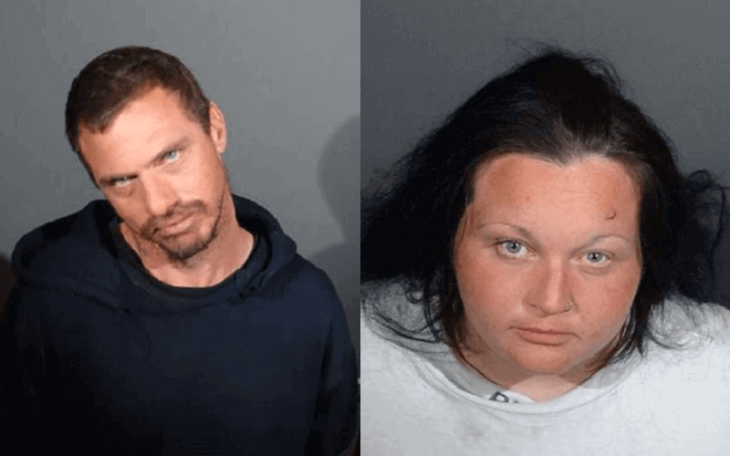 Two California parents are awaiting trial for trying to exchange their kids for drugs or money in the town of Lancaster. On December 19, 2017, the parents were charged with two felony counts of attempting to abandon a child, two misdemeanor counts of child endangerment, and one misdemeanor count of being under the influence of a central nervous system stimulant, according to local news media KTLA. The boys are now in the custody of the Department of Children and Family Services.
A child abuse call from a concerned citizen on Thursday, December 14, 2017, sent deputies to the family's home, where it was determined that the children were in danger from the actions of their parents. The couple was arrested at their home in the 100 block of Avenue J-8.
According to officials, Vincent Calogero, the father, and Sarah Nilson, the mother, were initially booked on felony child endangerment, child neglect, and being under the influence of a controlled substance.
"Deputies contacted the suspects and determined…(they) had been attempting to give and sell their children in exchange for money or drugs," said Ali Villalobos, a member of the Los Angeles County Sheriff's Department in their Lancaster Station.
The children were toddlers, and some reports place their ages at 1 and 2. Calogero and Nilson are being held on bail at $40,000 each. The pair was arraigned on Monday, December 18, 2017, where they pleaded not guilty.
"Lancaster Station Detectives would like to commend the residents of Lancaster who intervened in response to the danger the children were in and contacted law enforcement," said the official police statement.
Detectives in the case are also seeking additional witnesses to any additional alleged child abuse by the couple, including instances where the parents approached others to make a deal for drugs or cash. They encourage potential witnesses to call the Lancaster station at (661) 948-8466 or the detective on the case, Detective Gore, at (661) 940-3855. Using the Crime Stopper app, which is available on Google Play or the Apple App Store, you can also make an anonymous tip or leave additional information.
While the actual circumstances surrounding the couple's decision to sell the boys remains unknown, drug addiction is believed to have been a factor. The couple faces up to five years in prison if they are convicted on these charges.