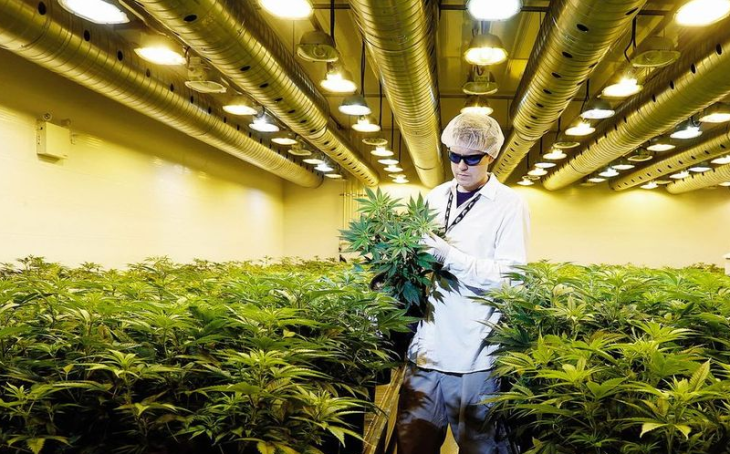 President Donald Trump has voiced his support for Colorado's legal marijuana trade, despite taking a hard line against other forms of drugs in a new campaign.
Republican Senator, Cory Gardner announced in a statement on Friday that the President has promised to work with him to support Colorado's rights concerning legal marijuana and, has vowed that new, tougher stances on cannabis by the Department of Justice would not affect the State.
Marijuana is a psychoactive derived from the cannabis plant and is known for its mellow effects as well as some medical benefits.  Also known as dope or weed, marijuana can be smoked or cooked and eaten to achieve the desired results.
Since 2012, recreational marijuana has been legal to buy in Colorado for adults over the age of 21 who are allowed to possess one ounce of the drug.  Marijuana is available to purchase from specialized depositaries within the State, and both locals and tourists can buy up to 28 grams in any single transaction. Medical marijuana has been available since 2010.  Although nine States have now legalized recreational marijuana, it is still illegal to possess the substance under federal law. Experts say that, since legalizing marijuana, the State has collected over $247 million in taxes from the sale of the drug.
One person who most likely won't be pleased with President Trump's promise is Attorney General, Jeff Sessions.  Famous for once stating that good people don't smoke marijuana, Sessions has always expressed his disapproval of the legalization of the drug.  Earlier this year, Sessions rescinded a policy from Obama's administration which more or less protected marijuana from FBI intervention by de-prioritizing marijuana-related offenses.
Not everybody will be displeased though – Adam Eidinger of the Washington Decriminalization Group (DCMJ) has said that President Trump's positive stance on marijuana and opposition of Jeff Sessions' policies is a positive and forward-thinking move on behalf of the administration.
In recent months, many high profile politicians have spoken up to offer their support for legalization, including Former Speaker, John A Boehner, and Senate Majority Leader, Mitch McConnell.