Thornton Drug and Alcohol Statistics
In Thornton and the surrounding Adams County, 10.6% of adults report binge drinking while 15.7% of youth report binge drinking.1 Other statistics that are noteworthy include:2, 3, 4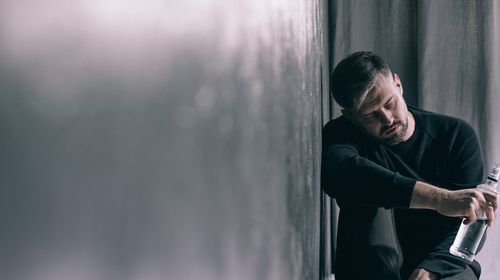 Approximately 5% of adults in Thornton and Adams County report heavy drinking.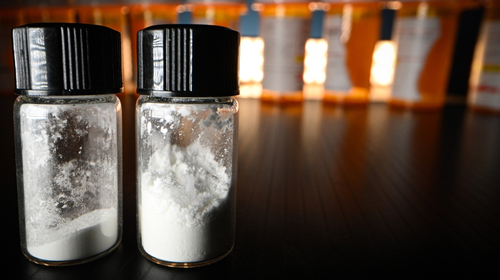 18- to 25-year-olds use heroin two times more than individuals aged 26 years and older.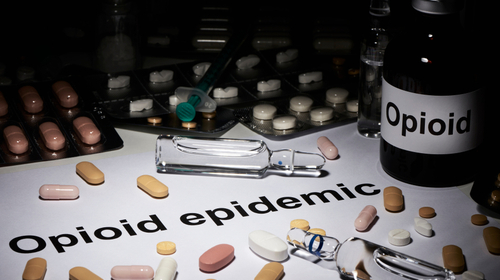 The majority of drug overdose deaths were due to misused prescription opioids, heroin, and math amphetamines.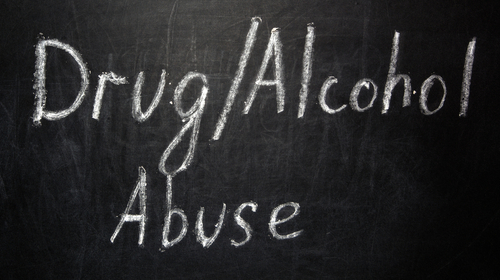 In Thornton and the surrounding Adams County, there were 640 fatal drug overdoses.
There are approximately 11,000 admissions to rehab in the state of Colorado yearly. Of those seeking drug and/or alcohol rehab, 54.5% are male and 45.5% are female.
Alcohol misuse and heroin use are the most common substances of use for individuals seeking rehab.
Cost of Drug Rehab in Thornton
If you are just starting to look for a rehab, you may wonder how much treatment in Thorton will cost. The cost of alcohol and drug rehab in Thornton may differ depending on a variety of factors.
Some of these factors include:
Low-Cost and Free Drug Rehab Centers in Thornton
If you find that the cost of rehabilitation is keeping you from getting the treatment you need, consider the free treatment options available in Thornton.
State-Funded: Free care is available through state-funded programs. These programs receive government grants that help to pay for the costs of the program. State-funded programs are usually available to you if you have low or no income and no insurance.
Scholarships: If you don't qualify at state-funded facilities and detox centers in Thornton, you can always apply for a scholarship. Scholarships help pay for the costs of care and don't have to be repaid. Scholarship funding usually comes from the facility itself. If you want more information about a specific scholarship, call the rehab of your choice.
Insurance: Your program can also be paid for in its entirety through insurance. Although your insurance coverage may vary depending on the program you choose to attend. Always check with your insurance company before attending a specific facility.
Sliding Scale Centers: Another way to decrease the cost of rehab is a sliding scale payment schedule. Sliding scale fees are payments that you make based on your income. If your income is low, your fee is lower than someone with a higher income.
Addiction Treatment Settings
When it comes to choosing between the drug and alcohol rehabs in Thornton, there's never a one size fits all answer. Fortunately, there are different levels of care to accommodate your needs:
Inpatient
Inpatient is also called residential care. This is because you will spend all of your time in an inpatient during treatment. Residential offers you support 24/7. You have easy access to your care team and you can safely undergo a medical detox to manage your withdrawal symptoms.
Outpatient
Outpatient offers you the care you need without the constant supervision that inpatient gives. Outpatient offers different levels of care:

Standard outpatient treatment requires the least time commitment to participate, usually requiring only a few hours of meetings per week in individual therapy or support groups. This type of care is perfect for someone in long-term recovery who just needs ongoing counseling and life skills coaching to avoid relapsing

Intensive outpatient programs (IOPs) are more involved than the standard treatment, requiring a few hours of therapy several days a week.

Partial hospitalization programs (PHPs) are the most intensive, with several hours in an inpatient setting each day. Many people enter PHPs after finishing inpatient or detox programs.

Specialized Drug Rehabs in Thornton
Faith-Based: Christian and faith-based programs put an emphasis on your relationship with God or a higher power during treatment. These types of programs usually incorporate prayer, fellowship, and Bible readings to encourage you on your road to long-term recovery.
Dual Diagnosis: Dual-diagnosis programs offer treatment to you if you struggle with mental illness and substance use disorders. Since therapies that work for substance use disorders don't typically work for mental illness, dual diagnosis programs address both disorders with therapies corresponding to each illness.
Telehealth: Telehealth programs offer treatment online through your phone or electronic device. These programs are usually conducted from the comfort of your own home for convenience and easy access to care.
Special Population: Rehab for special populations includes programs for veterans, the LGBTQ+ community, and teens. Programs for veterans may focus on helping you reintegrate into civilian life and deal effectively with PTSD while addressing your substance use disorder. Programs for the LGBTQ+ community may focus on helping you achieve a greater sense of self-acceptance while treating your substance use disorder. Rehab for teens may focus on helping you navigate the world of responsibilities and decision-making while working on your recovery.
Luxury: Luxury programs spare no expense when it comes to upscale amenities and comfort. These rehab programs have a spa and resort-like accommodations to make your journey to long-term recovery as comfortable as possible.
Executive: Executive programs focus on the working professional and your needs to get your job done while receiving treatment. These types of rehabs offer you the tools you need to work, like access to phones and wireless internet, while you also work on your recovery.
Holistic: Holistic programs place an emphasis on the wellness of mind, body, and spirit. These types of programs often include meditation and yoga in your treatment to help you better on your road to recovery.
How to Choose the Right Thornton Drug Rehab
How do you know which is the right rehab for you? Choosing a facility can be a challenging experience if you don't consider the following factors:
Cost
Treatment Philosophy
Treatment Type
Location
Rehab Rules
Amenities
Program Cost: Cost is one of the biggest factors to consider before choosing a facility to attend. Before you choose one, make sure that you know all of the costs involved and how you will pay for your program.
Treatment Philosophy: Philosophy plays a big part when you are choosing a rehab. For example, you may not feel comfortable with one that focuses on holistic therapies. Choosing a facility whose philosophy aligns with your own personal beliefs is crucial for long-term recovery.
Certain programs offer certain types of treatments. For instance, one program may offer care for individuals suffering from mental illness and addiction, while another may only offer care to a specific group of people. Attending a rehab that focuses on the type of care  you need will increase your chances of long-term recovery. This can be discussed with your professional team.
Program Location: Location is another important factor to think about when choosing a center. If you feel less motivated to work on your recovery in cold climates, a wintery mountain rehab may not be the best one for you to attend.
Program Rules: When attending rehab, you must obey all of the rules set out by the facility. Before choosing, make sure that you not only understand but agree to all rules put forth by the facility.
Amenities: Many addiction treatment centers offer different types of amenities to support you on the road to long-term recovery. Checking to make sure that the facility of your choice has the amenities that you desire can help you make a better decision about which to attend.
Should You Travel for Drug and Alcohol Rehab in Thornton?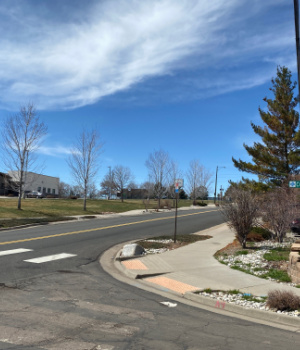 You may be wondering if you should travel to Thornton, CO, for drug and alcohol treatment. Located next to major cities like Denver and Fort Collins, Thornton is a beautiful family-friendly city filled with things to do and see.
Thornton has many attractions that you should visit like:5
Expansive city parks
Wide open spaces and trails
World-class shopping
Theater and performing arts
Museums
Close to Denver Botanic Gardens
Close to Elitch Gardens Theme and Water Park
Thornton has many things to do and see. Located near Denver, there's something for everyone to enjoy.
If being active is important to your recovery, consider visiting Carpenter Recreation Center on Colorado Blvd. The Carpenter Recreation Center has activities ranging from swimming and running to racquetball and badminton. There are even sauna and steam rooms for you to enjoy after a nice workout.
If a nice round of golf is crucial to your recovery journey, then consider Thorncreek Golf Course on Washington St. and Todd Creek Golf Club on Heritage Dr. Each golf course offers beautiful terrain and challenging courses for you to test your skill.
If being in nature is important to your recovery, then consider the Platte River Trail, a 7.1-mile walking trail. This trail takes you through other parks and past a fishing pond. Dogs are also welcome on this trail, so you can even bring along a pet.
Alcohol and Drug Laws in Thornton
If you are caught using and/or possessing illegal substances in Thornton, you may be arrested and convicted of a crime. It is also a criminal offense to operate a motor vehicle under the influence of drugs and alcohol.
Colorado Drug and Alcohol Penalty and Treatment Laws: If you are charged with possessing 4g or less of a schedule I or II drug like fentanyl without a prescription from a licensed healthcare provider, you may be convicted of a level 1 drug misdemeanor. Level 1 drug misdemeanors come with a penalty of up to a $1,000 fine and 180 days in county jail and/or 2 years probation.6
You may be charged with a DUI (driving under the influence) if your blood alcohol levels (BAC) register at 0.08% or above with a breathalyzer test in Colorado. Regardless of your number of offenses, you may be classified as a persistent drunk driver if your breathalyzer test registers at 0.15% or higher.7
First-time DUI offenders can receive penalties such as a suspension of their driver's license for up to 9 months, a $1,000 fine, and up to 1 year in jail. You may also receive 12 points on your license.7
Additional convictions could lead to harsher penalties, including up to 6 years of prison.7 To be assigned to a drug court, you must:8
Be charged with a criminal offense like a DUI
Have a substance use disorder
Be likely to re-offend
Drug courts have been found to be effective in getting those who need substance use disorder treatment into rehab. They also prevent you from entering the criminal justice system, which could cause you to have a lifelong record and a decreased quality of life. Drug courts have shown themselves to be successful in helping you stay on your journey to recovery.8
Colorado 911 Good Samaritan Law: Colorado has a 911 Good Samaritan law. The purpose of this law is to encourage you to seek help without fear of punishment if you are experiencing an overdose. The 911 Good Samaritan law prevents drug-related criminal prosecution of anyone who is seeking help for an overdose, whether you are overdosing or it is another individual.9 Under the Colorado 911 Good Samaritan law, anyone who stays with an individual who is overdosing until law enforcement and medical help arrives is also protected from prosecution.9
Colorado Naloxone Access: In Colorado, if you believe someone is overdosing, you may give that person naloxone without fear of criminal prosecution. You can purchase naloxone over the counter from a pharmacy without a prescription.
Choosing between the accredited alcohol and drug rehab centers in Thornton is the first step in your recovery journey. If you need more information, contact 800-926-9037 (
Who Answers?) to speak to an addiction treatment specialist.
Resources