Lakewood, Colorado Drug and Alcohol Statistics
Lakewood is one of the major cities in Colorado, with a population estimate of close to 157,000 in 2021.1
About 18% of the residents are under 18 years
Close to 17% are 65 years and older
Nearly 51% are female, 49% are male
85% of Lakewood residents are Caucasian
Nearly 23% are Hispanic or Latino
Almost 10% of the people in Lakewood are veterans
Substance Abuse
Statistics from a national survey for the region that includes Lakewood, Colorado, showed the following for people aged 12 years and older:2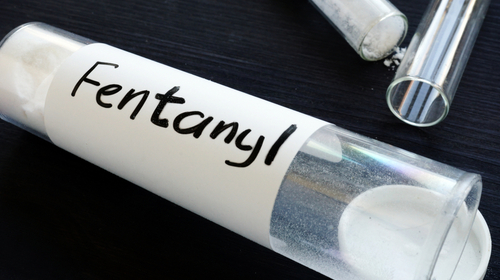 Close to 16% used illicit drugs in the past month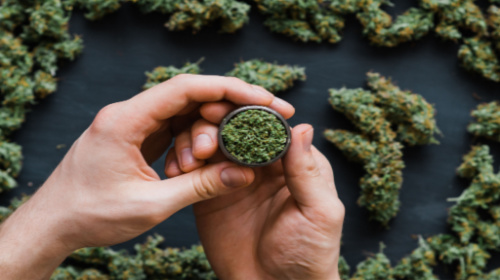 About 22% used marijuana in the past year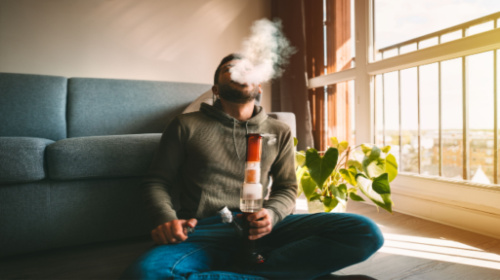 Approximately 15% used marijuana in the past month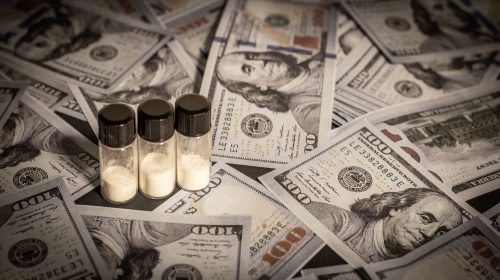 Less than 1% used heroin in the past year
About 2% used cocaine in the past year
Nearly 1% used methamphetamine in the past year
About 4% misused prescription pain relievers in the past year
Close to 56% used alcohol in the past month
About 26% reported binge alcohol use in the past month
Expert Insights

I recently read about the tragic story of a Lakewood woman who lost her life due to a fentanyl-related overdose. This sadly isn't an isolated incident. According to National data, the rate of drug related deaths continue to increase and Colorado ranks number 1 for the consumption of opioids. The trouble is, even though the state wants to pass a new law that diverts anyone with fentanyl-related charges into treatment, there aren't enough treatment beds to cope. And so, while I'm in support of diversion programs, we also need to be publicly funding treatment programs to cope with the increased need of what could be an extra 300 treatment beds per year!

~ Kerry Nenn
Top 5 Drug Rehabs in Lakewood, Colorado
Below are the top five addiction treatment centers in Lakewood based on the following criteria:
Offering evidence-based treatment
Accreditation
Certifications
Client testimonials / reviews
Rocky Mountain Detox and Treatment Center
Rocky Mountain Detox and Treatment Center, located in Lakewood, Colorado, is an upscale inpatient facility for men and women seeking recovery from substance use disorder. They provide medically supervised detoxification services, therapy, and aftercare planning.

Rocky Mountain Detox and Treatment Center specializes in:

Detox
Inpatient
Outpatient
Aftercare
Family Program
Dual Diagnosis

Location and contact information:
1348 Pierce St
Lakewood, CO 80214
(833) 433-4850
Aspen Ridge Recovery
Aspen Ridge Recovery is a treatment center for addiction, mental health, and trauma in Lakewood, Colorado. They offer a continuum of care focused on moving through various levels of treatment with day and night options available. A professionals track is available.

Aspen Ridge Recovery specializes in:

Partial Hospitalization
Day Intensive Outpatient
Night Intensive Outpatient
Professional Track
Family Program

Location and contact information:
7500 W Mississippi Ave Suite 200
Lakewood, CO 80226
(720) 330-3632
Red Rock Recovery
Red Rock Recovery Center is a nationally accredited treatment program that treats individuals suffering from substance use disorder in Lakewood, Colorado. In addition to detox and inpatient, they provide comprehensive outpatient services with extended care and structured living arrangements for those in need.

Red Rock Recovery specializes in:

Detox
Inpatient
Intensive Outpatient
Medication Assisted Treatment
Dual Diagnosis
Sober Living

Location and contact information:
8805 West 14th Avenue
Lakewood, CO 80215
(888) 218-7588
Gallus Medical Detox Centers
Gallus Medical Detox provides premier medical detox services in Denver, Colorado to those struggling with addiction to alcohol, illicit drugs, and prescription drugs. The Gallus Method is a set of proprietary, evidence-based IV therapy and oral medication protocols that help safely detoxify from substance use. Single occupancy rooms are customary, along with the allowance of cell phones, electronics, and tobacco products.

Gallus Medical Detox Centers specialize in:

Treatment programs are supported by:

The Joint Commission
LegitScript Certified

Location and contact information:
5920 S Estes St Suite 150
Littleton, CO 80123
(720) 669-8178
Denver Recovery Group
Denver Recovery Group is an opioid treatment center that provides medication assisted treatment in the Denver area. Their clinic offers guest dosing to those visiting the area, services for expectant and new mothers, and discharge planning.

Denver Recovery Group specializes in:

Detox
Medication Assisted Treatment

Treatment programs are supported by:

The Commission on Accreditation of Rehabilitation Facilities

Location and contact information:
2822 E Colfax Ave
Denver, CO 80206
(303) 953-2299
Drug Overdoses
Eight hundred and fifty-one people were admitted to hospitals for a drug overdose between 2020 and 2021 in Jefferson County, a region that includes Lakewood, Colorado.3 About 57% of those admitted were female, and 43% were male. Statistics show that 26 of the overdoses were from heroin, 49 from alcohol, 30 from cocaine, and 74 involved amphetamines.
The drug overdose admissions were in the following age groups:3
About 7% were 5 to 14 years
Almost 21% were 15 to 24 years
About 16% were 25 to 34 years
Nearly 15% were 35 to 44 years
About 12% were 45 to 54 years
Rehab Admissions
Lakewood, Colorado, has numerous quality facilities that treat drug and alcohol use disorders. Statistics from treatment admissions in the Denver-Aurora-Lakewood metropolitan area were as follows for every 100,000 people in 2016/2017:4
About 210 were admitted for alcohol use
Nearly 29 were admitted for cocaine use
Almost 91 were admitted for methamphetamine use
About 105 were admitted for heroin use
About 30 were admitted for prescription opioids
Cost of Drug Rehab in Lakewood
The cost of drug and alcohol rehab in Lakewood is influenced by several factors, such as the location of the facility, duration of treatment, setting, type of treatment, and amenities in the facility.
Treatment settings vary in cost because you are expected to pay for an overnight stay in an inpatient or residential setting, whereas an outpatient setting costs less.6
Specialty and luxury amenities make treatment more expensive.
Duration of program (You can expect to pay more if the duration of treatment is long-term.)
The location you choose, as the costs vary widely between rehabs. Facilities in areas with high real estate value may be more expensive than those in a neighborhood with low real estate value.5
Low-Cost and Free Drug Rehab Centers in Lakewood
You do not have to worry about paying for care if you have limited financial resources. There are several free treatment options in Lakewood, Colorado, such as state-funded facilities, scholarships, sliding scale plans, and "free" care with insurance.
State-funded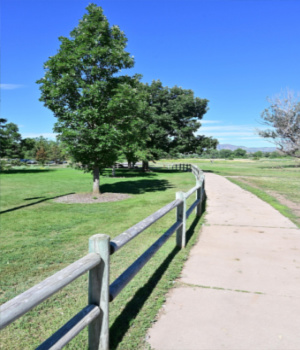 You may be eligible for state-funded programs that offer free or low-cost care if you have no insurance or low income. The Colorado Behavioral Health Administration provides state-funded services through community mental health centers, crisis services, opioid treatment services, and other services.8
You can expect outpatient, inpatient, emergency, partial hospitalization, and educational services at state-funded community health centers.8
Scholarships
If you have inadequate funding for drug and alcohol rehab, you can receive partial or full funding through scholarships. You need to be cognizant of the terms and conditions of the scholarship before you apply. You may be required to pay the fee if you end treatment prematurely.9
You can contact the program directly to find out about the stipulations of the scholarship before starting.
Insurance
You may be able to receive care for "free" with insurance, depending on your insurance type and plan. Group and individual insurance companies are required to provide rehab coverage to the same extent as medical or surgical coverage under the ACA and Mental Health Parity and Addiction Equity Act (MHPAEA).10
Medicare and Medicaid may also cover some or all of your treatment costs.
Sliding Scale
If you have no insurance and don't qualify for state-funded care or a scholarship, you might be able to find a program that uses a sliding scale. Your ability to pay for care may determine the cost. Your eligibility for the sliding scale may be based on your family size and income.11
Addiction Treatment Settings
No matter what you're looking for, you may find a suitable drug rehab in Lakewood. Most facilities and detox centers in Lakewood offer multiple levels of care, you can use the following descriptions to determine the best program for you:14-16

Population-Specific
These programs offer supportive treatment services for diverse populations such as LGBTQ, veterans, women, men, and youth. You can expect to receive treatment with people who have similar lifestyles and experiences in a specialized program.
Faith-Based
Faith-based programs include Christian or faith-based concepts in the interventions. Numerous studies have shown that faith positively impacts recovery from alcoholism and drug use. You can expect spiritual support and religious involvement in a Christian/faith-based rehab.
Inpatient
This is a setting where you receive intensive 24-hour-a-day services. It is typically one of the first treatment settings following detox. You can expect around-the-clock care from healthcare professionals from different disciplines. Inpatient/residential care is beneficial when you need a medical detox to help manage your withdrawal symptoms.
Telehealth
This refers to the use of digital technology to connect with your provider during care. You may use electronic health records, online tools, email, telephone, video conferencing, mobile applications, and text in your healthcare encounters. Telehealth makes it easy for you to access services that are far away from you.
Outpatient
These evidence-based programs do not require an overnight stay at the facility. Outpatient rehab is typically offered during the day or in the evenings, before and after work or school, or on the weekends. There are different levels of outpatient programs, including partial hospitalization programs (PHPs), intensive outpatient programs (IOPs), standard outpatient programs, and aftercare plans.
Dual diagnosis
These programs offer treatment for individuals with substance abuse disorder and mental illness that occur at the same time.
Luxury
These programs provide resort-style treatment, such as five-star restaurant meals, expensive furniture, and lavish spa treatment in scenic locations. Luxury rehabs come with a high price tag but provide services in a deluxe setting.
Executive
These programs offer a discrete setting where corporate executives can receive treatment away from public scrutiny. You can expect a luxurious setting with amenities that enable you to continue working during rehab.
How to Choose the Right Lakewood Drug Rehab
Choosing a drug or alcohol rehab in Lakewood, Colorado, is easier than you think. Consider your personal beliefs, financial resources, lifestyle, and need for amenities when making a selection. Some of the features listed below can help you choose the most suitable facility.
Consider your source of payment: Do you have private insurance and government health coverage, or do you plan to pay out of pocket? You should select a rehab that accepts your payment type. Long-term care is more expensive than short-term because you spend more days at a facility and pay for a longer stay.
Location: Lakewood, Colorado, is located at the foothills of the Rockies with numerous trails, lakes, and scenic views. Do you want to maintain a lifestyle of outdoor activities during care or enjoy the scenic mountain and waterfront views? You may want to use your lifestyle and preferences as a guide for selecting the best facility in Lakewood, Colorado,
Treatment approach: Your philosophy and personal beliefs can guide your choice of a drug and alcohol program. For example, you may prefer a Christian/faith-based program if spirituality is an important coping resource.
Features: You can consider the program amenities as you choose a rehab. Are luxury amenities like a private suite, personal chef, or spa important to you? You may consider luxury rehab if you want treatment in an opulent facility. Another important feature to consider is a holistic approach to treatment.
Program rules: The program rules are an important consideration when choosing a facility. For example, they may have visitation rules that limit family visits.
Should You Travel for Drug and Alcohol Rehab in Lakewood?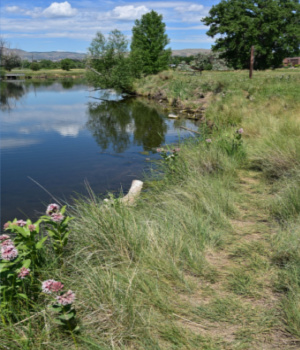 You should travel to Lakewood drug rehabs if you find some that meet your unique circumstances.
The following reasons may make Lakewood an attractive option for rehab:
You want to live in a large city located on the foothills of the Rockies with several lakes and rivers
You have friends and family in Lakewood and would like to live close to them
You'd like to leave your current environment
You can't find your preferred treatment type in your community
Your insurance will cover treatment in Lakewood
You prefer to live in Lakewood's subtropical climate
You can expect to choose a facility in diverse neighborhoods in an urban or suburban district in Lakewood. Whether you are looking for a community in the suburbs, city center, close to the Rockies, or in the Great Plains, you can find a suitable neighborhood for rehabilitation.
Green Gables Reserve: Green Gables Reserve is a Lakewood, Colorado neighborhood located near the downtown region close to the shops, restaurants, and theaters. Green Gables has parks, recreation centers, scenic ponds, and fitness centers.12 You may want to consider Green Gables if you want to enjoy the open spaces and fitness activities during rehab.
Lake Lochwood Village: Lake Lochwood village has several lakes and parks within walkable distance. This neighborhood is close to Bear Creek Lake park, which offers opportunities for boating, windsurfing, camping, fishing, hiking, and mountain biking.12 Lake Lochwood Village may be an appropriate neighborhood if you are the outdoorsy type.
Rooney Valley: Rooney valley is a Lakewood neighborhood located in the foothills of the Rockies. This neighborhood is close to Red Rocks Park, Dinosaur Ridge, and the Hogback.13 You may consider this neighborhood if you'd like to experience rehab in the foothills of the Rockies.
Alcohol and Drug Laws in Lakewood, Colorado
911 Good Samaritan Laws: Colorado's 911 Good Samaritan Laws protect you from criminal charges during an overdose event. You can expect immunity from criminal prosecution when you report an emergency alcohol or drug overdose in good faith to the police, provider, or 911.17 The 911 Good Samaritan protects you and the person experiencing the overdose.
Third Party Naloxone: The Third Party Naloxone law allows you to give someone Naloxone if you suspect an overdose. You do not have to be a medical provider to help your loved ones during an overdose.17 You won't face criminal charges for giving Naloxone.
Substance Use Commitment: A judge in Colorado can order Substance Use Commitment through the civil courts. You may obtain rehab for your loved one through the courts if they meet the following criteria:18
Refuse every type of voluntary treatment
Mentally stable
Imminent to others or themselves because of drug use
Medically stable
Likely to benefit from rehab
To speak to a specialist about accredited alcohol and drug rehab centers in Lakewood, call 800-405-1685 (
Who Answers?) .