Expert Insights

While I personally disagree politically with evangelical chaplain and former Colorado state representative Gordon James Klingenschmitt, one thing I do agree with is the impact addiction has on residents of Colorado Springs. Council candidate Klingenschmitt spoke recently about the deadly effects fentanyl and other opioids have on public safety. He also describes the tragedy of addiction as an oppressive force compelling those struggling to hand over their money every month to get their next fix. I believe that he highlights the powerlessness that addiction causes, because no one in their right mind would choose to give away their money for drugs. That's why Colorado Springs need more addiction recovery resources to get people the help they need!

~ Olivia Pennelle
Top 5 Drug Rehabs in Colorado Springs
Every alcohol and drug rehab in Colorado Springs offers its own set of unique amenities, programs, and therapies. Evidence-based treatment is available at multiple inpatient centers in Colorado Springs. These facilities often provide a range of therapies, faith-based treatments, and outpatient options for recovery.
Below are the top five addiction treatment centers in Colorado Springs based on the following criteria:
Offering evidence-based treatment
Accreditation
Certifications
Client testimonials / reviews
Sandstone Care
Sandstone Care provides age-specific mental health and substance treatment to individuals who struggle with addiction and mental conditions throughout the state of Colorado. They help teens, young adults, and their families overcome challenges with substance use, addiction, and mental health conditions. They also provide a treatment for adults age 30 and over.

Treatment programs include:

Age-related Programs
Medical Detox
Inpatient Treatment
Day Treatment
Intensive Outpatient Programs (IOPs)
Medication-Assisted Treatment
Sober Living
Telehealth

Treatment programs are supported by:

Joint Commission accreditation
LegitScript certification
National Alliance on Mental Illness
National Association of Addiction Treatment Providers
Substance Abuse and Mental Health Services Administration

Location and contact information:
2102 University Park Boulevard
Colorado Springs, CO 80918
(719) 249-3545
Peaks Recovery Centers
Peak Recovery provides a full continuum of care that can treat many addictions, including alcohol, opioids, heroin, cocaine, meth, Xanax, marijuana, prescription, and other substances that are abused and addictive. They also offer dual-diagnosis programs for co-occurring mental health disorders.

Treatment programs include:

Alcohol and drug detox
Addiction inpatient rehab
Intensive outpatient (IOP) services and treatment
Dual-diagnosis treatment

Treatment programs are supported by:

Joint Commission accreditation
LegitScript certification

Location and contact information:
1150 Kelly Johnson Blvd #204
Colorado Springs, CO 80920
(855) 608-1222
Hands Up Counseling
Hands Up Counseling is a youth counseling treatment center in Colorado Springs, Colorado. Their outpatient facility offers a variety of services including DUI education, addiction counseling, court evaluations, and more.

Treatment programs include:

Youth services
DUI education
Youth DUI services
Minor in possession therapy and counseling
Drug screening
Addiction counseling
Court evaluations
Telehealth

Location and contact information:
3100 N Academy Blvd #203
Colorado Springs, CO 80917
(719) 572-1844
Recovery Unlimited
Recovery Unlimited provides treatment programs tailored to your individual needs. Here, you'll find multiple levels of care including medical detox, outpatient treatment, individual and group counseling, and more.

Treatment programs include:

Detox services
Outpatient treatment
Family support
Individual and group counseling
Dual-diagnosis treatment
Case management services
Medication management
Couples and family therapy

Location and contact information:
140 S Parkside Dr
Colorado Springs, CO 80910
(719) 358-7338
Colorado Springs Veterans Administration
The Colorado Springs Veterans Administration office provides primary care and specialty health services such as mental health care, women's health services, and other programs for military veterans.

Treatment programs include:

Homeless veteran care
LGBTQ+ veteran care
Women veteran care
Mental health treatment
Rehabilitation and extended care
Vocational rehabilitation and employment programs
PTSD care

Treatment programs are supported by:

Joint Commission accreditation
LegitScript certification

Location and contact information:
3141 Centennial Blvd
Colorado Springs, CO 80907
(719) 327-5660
How Does Colorado Springs Compare in Alcohol and Drug Use?
Colorado ranks seventh in the nation for drug and alcohol misuse and addiction, and an estimated 20% of Colorado residents use illegal substances every year.1 Colorado Springs has 12% of the state's population, but the city has 15% of its fatal heroin overdoses, and more than 10,000 Colorado Springs residents seek treatment for substance abuse disorders every year.2 If you're looking for an alcohol or drug rehab in Colorado Springs, there's an option for just about every need and budget.
Colorado Springs is the county seat of El Paso County, where more than 40% of all automobile deaths are related to drug and alcohol use, particularly the "big four" of marijuana, alcohol, cocaine, and opioids, including prescription medications and street drugs such as heroin.
Drug and alcohol misuse is prevalent throughout the state of Colorado. Here are some recent stats:2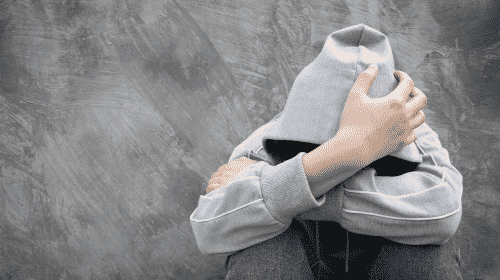 22.8% of Colorado residents 12 and older admitted to misusing illicit drugs in the past month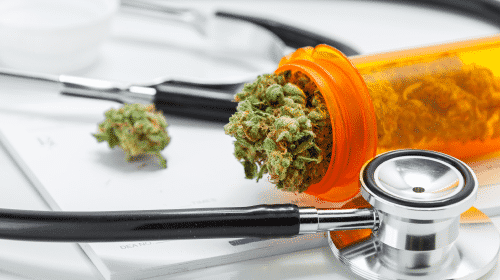 30% of Colorado residents 12 and older admitted to misusing marijuana in the past year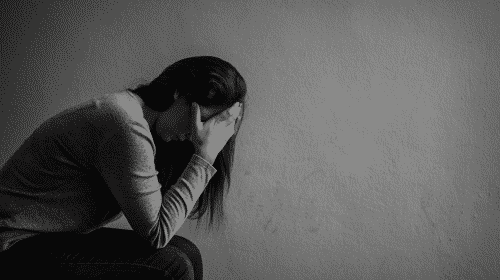 4.2% of Colorado residents 12 and older admitted to misusing cocaine in the past year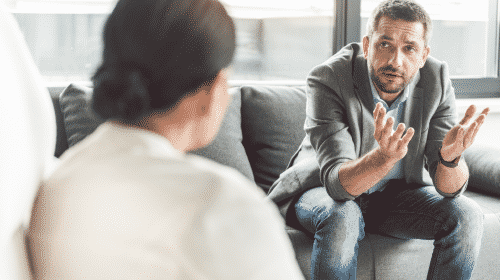 1.1% of Colorado residents 12 and older admitted to misusing methamphetamine in the past year
Now, Colorado Springs residents and their families can find help tailored to the unique circumstances of each individual struggling with issues related to substance abuse. From luxury facilities to entirely free and sliding scale programs, Colorado Springs offers inpatient, outpatient, and telehealth services to support each step of your journey toward recovery.
How Expensive is Drug Rehab in Colorado Springs?
The cost of rehab in Colorado Springs can vary widely, depending on the type of program and its duration. For example, inpatient rehab centers and hospitals cost considerably more than outpatient programs and telehealth services. Along with that, your out-of-pocket cost for rehab can also depend on your financial situation and whether you have private insurance or qualify for subsidized care such as Medicaid or Medicare.
Inpatient drug and alcohol treatment centers can range from around $5,000 to a high of $200,000 per month, depending on factors such as the availability of services and the quality of the facility itself.
Hospital-based rehab programs that involve medical services can cost considerably more, but these programs may be covered by your health insurance.
Outpatient rehab programs may include daily, weekly, or monthly sessions with counselors, therapists, or peer groups, as well as scheduled telehealth visits in the privacy of your own home. If your income is low, along with other financial considerations, you may qualify for free inpatient or outpatient rehab treatment.
Are There Low-Cost and Free Drug Rehab Centers in Colorado Springs?
Free or low-cost rehab programs can put addiction treatment within the reach of just about anyone. These services are typically provided through state and federal funding programs, grants, or nonprofit organizations.
Government-funded rehab programs provide inpatient and outpatient rehab services, mainly to low-income individuals without health insurance or other ways to cover rehab costs. To qualify, you'll need to provide documentation, including proof of income and citizenship.
Free rehab programs are also offered through nonprofit groups and organizations that rely on grants or private funding. Some free and low-cost rehab services are offered through "faith-based" organizations, which are free to impose their own rules and requirements.
How Do You Pay for Addiction Treatment in Colorado Springs?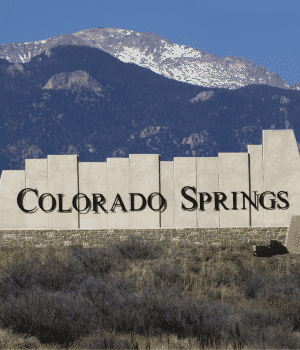 Whether inpatient, outpatient, or a combination of these, addiction treatment can be costly. But many rehab programs offer ways to manage those costs, If you don't have Medicaid, Medicare, or health insurance. If you aren't able to enter a free or low-cost rehab program, other options are available for financing your drug or alcohol rehab in Colorado Springs.
Choose a Program That Offers Financial Assistance
Payment plans allow you to spread the cost of rehab over a set period, just as you might with a bank loan. Contact the program of your choice directly to find out if they offer payment plans and how to qualify. When applying, you'll typically need to provide financial information such as proof of income and expenses.
Apply for a Rehab Scholarship: A scholarship can cover all or part of the cost of inpatient or outpatient treatment, and it can also help to bridge gaps between program costs and other payment options such as private insurance, Medicare, or Medicaid. Some rehab programs offer their own scholarships from funds set aside to help a select few applicants to do the program free of charge. Other scholarships come from block grants awarded to cities for social services and community development. Nonprofit organizations, faith groups, and other community service organizations may also offer scholarships of varying amounts. Some organizations target scholarships to specific groups, such as veterans or women. To get scholarship help for addiction treatment, contact the rehab program of your choice and ask if they offer scholarships.
Choose a Program that Offers Payment Plans: Payment plans allow you to spread the cost of rehab over a set period, just as you might with a bank loan. Contact the program of your choice directly to find out if they offer payment plans and how to qualify. When applying, you'll typically need to provide financial information such as proof of income and expenses.
Find a Sliding Scale Rehab Program: Along with payment plans, some rehab programs also charge fees on a sliding scale. In this payment model, rehab fees are adjusted based on income. Sliding scale options could also be combined with a payment program or insurance if your policy doesn't cover all the costs of your treatment.
Does Insurance Cover Drug Rehab in Colorado Springs?
Many health insurance plans can also cover all or most of the cost, minus your regular copays for services under the terms of your plan.
The Mental Health Parity and Addiction Equity Act of 2008 (MHPAEA) is a federal law that requires health plans and health insurance carriers to provide the same benefit limits for mental health and substance abuse services as for standard medical and surgical treatments.
Medicaid Covers Substance Abuse Treatment
Medicaid is a government-sponsored insurance program5 for low-income residents of all states, the District of Columbia, and U.S. territories. In 2020, the Affordable Care Act (ACA) mandated that Medicaid must cover essential services for substance use disorders. Colorado's version of Medicaid covers a wide range of rehab-related services, including assessments, detox and withdrawal support, outpatient and inpatient hospital treatment, and medications related to treatment.
Medicare Provides Rehab Coverage
Medicare is a federally funded health insurance program for those age 65 and older or those living with a disability. Premiums are usually based on monthly income. In Colorado, the less you earn, the lower your Medicare premium will be.
Just as it does with medical and surgical services, Medicare covers a full range of drug and alcohol rehab services, including inpatient services and hospitalization for substance use treatment and medications given in a hospital setting.
Medicare Part B also covers outpatient rehab care provided in places such as clinics or hospital outpatient programs.
Medicare Part D covers necessary medications for treating substance use disorders. Medicare Part C is private insurance approved by Medicare. These plans may offer additional rehab-related services alongside those offered by Medicare itself.
Since each addiction treatment program makes its own decisions about the payment types it accepts, you'll need to check with the program before applying. To do that, you can call the rehab directly to discuss all available payment options.
Choosing the Right Level of Care
Drug and alcohol rehab programs follow three basic models: inpatient, outpatient, or a combination of the two called intensive outpatient or partial hospitalization. Inpatient, or residential, rehabs offer an around-the-clock rehab experience in which patients live on the premises full time for weeks, months, or longer.
Inpatient rehab can also include hospitalization if medical detox is needed or if other medical issues are involved. Patients might also transition from a hospital to an inpatient rehab facility to continue working on recovery.
In outpatient rehab, patients meet regularly with counselors, therapists, or other medical professionals in a clinic or outpatient treatment center. Outpatient rehab could also include group sessions and other activities that support recovery. These programs allow patients to integrate rehab into daily life, which makes it easier to stay in the program over time and get ongoing support.
Intensive outpatient programs combine features of inpatient and outpatient rehabs. These programs are typically conducted in a hospital setting, and they require patients to attend the program all day, every day, for a selected period. That allows patients to live at home while getting the benefits of intensive rehab support.
Benefits of Inpatient Addiction Treatment
Because they provide room, board, and round-the-clock staff support, inpatient addiction programs are the costliest of all drug and alcohol rehab options. But they can also provide the most comprehensive recovery support.
The average stay in inpatient rehab is 30 days, but some programs can last 90 days or longer. In inpatient programs, you'll receive round-the-clock support for working on addiction issues from staff including clinicians, nutritionists, social workers, and healthcare professionals, including nurses, doctors, and psychiatrists. Inpatient programs also offer an array of therapeutic activities, including group therapy, community projects, and activities like yoga, art therapy, and sports.
For many people, inpatient rehab offers a break from the outside world, with its many stressors and tasks making it harder to deal with substance use issues. In inpatient rehab, you'll also find support for making other healthy changes, such as eating a more nutritious diet and reducing stress.
Benefits of Outpatient Addiction Treatment
Outpatient treatment programs can last as long or even longer than inpatient ones, and outpatient treatment can often follow a stay in an inpatient facility. For many, an outpatient program is an effective alternative to inpatient rehab, since everyday life can continue relatively uninterrupted.
Outpatient programs can range from intensive or "partial hospitalization" rehab regimens, which consume the entire day for a specified period, to regular meetings with a counselor, therapist, or group one or more times a week. This treatment option is typically far less expensive than the inpatient model, and because it integrates more easily into daily life, it can be easier to continue with the program for long periods.
Outpatient programs are typically staffed by counselors, therapists, and clinicians who can dispense any necessary medications. These programs can be open-ended or limited in scope, depending on individual needs.
Types of Drug and Alcohol Rehabs in Colorado Springs
Both inpatient and outpatient rehabs can follow several different models designed to meet the needs of specific populations and interests.
Holistic Rehab The holistic rehab model focuses on healing the whole person and addressing the many different dimensions of life that can contribute to substance use disorders. The holistic approach to rehab typically combines the standard rehab model with a variety of alternative and complementary therapies designed to nurture both body and mind. Alongside counseling and other clinical approaches, holistic rehabs might offer things like yoga, acupuncture, meditation, or dance to help patients find balance and healing in all areas of their lives.
Christian and Faith-Based Rehab Many people feel more comfortable with rehab programs that incorporate their beliefs and traditions into the treatment model. Christian rehabs may be non-denominational or rooted in the tenets of a particular denomination. Some rehabs also offer treatment based on other faith traditions such as Islam or Judaism. Faith-based rehabs of all kinds offer typical rehab features in an environment that helps patients draw on their beliefs for support.
Luxury Rehab Luxury rehabs prioritize patient comfort, privacy, and autonomy by offering private rooms and plenty of activities. They also emphasize alternative and holistic treatments. Some facilities allow patients to help design their own treatment programs. Luxury rehabs typically offer the entire spectrum of addiction treatment, from detox to ongoing outpatient support.
Executive Rehab Executive rehabs are luxury inpatient treatment centers designed for high-level professionals needing privacy, convenience, and confidentiality. These rehabs offer greater flexibility than standard ones so that patients can continue working, meet with clients and even travel for business while receiving treatment. Executive rehabs typically offer all the luxury rehab features while taking extra steps to protect patients' privacy and reputation.
Types of Addiction Therapy Used in Rehab
A wide range of treatments are available for addictions and co-occurring mental health conditions, and clinicians and counselors work with each individual to find the best approach. Here are some typical treatment modalities.10
Cognitive Behavioral Therapy
Cognitive behavioral therapy, or CBT, helps you to learn how to recognize and manage the triggers that lead to cravings and drug use. Working with a therapist, you'll learn new strategies and habits that support recovery.
Dialectical Behavior Therapy
Dialectical behavior therapy, or DBT, helps people accept themselves and work toward positive change. With the help of a therapist, you can learn how to create new, healthier behaviors that lead away from substance use.
Motivational Enhancement Therapy
Motivational enhancement therapy, or MET, is a short-term approach11 that encourages self-reflection and helps people to find the motivation to recover from addiction. In just four sessions, MET can reduce resistance and encourage positive habits that support recovery.

Contingency Management
Contingency management therapy focuses on positive reinforcement to help people avoid using drugs or alcohol. CMT typically uses concrete rewards like vouchers for goods or services or special privileges to motivate positive behaviors.

Group Therapy
Group therapy encourages people with similar issues to work through them together with the help of a therapist or counselor. Group therapy can be used alongside individual therapy sessions and other types of treatment in both outpatient and inpatient settings.
Family Therapy
In both inpatient and outpatient settings, family therapy involves a patient's family in recovery. Family therapy helps families to heal relationships, learn healthy behaviors, and support a loved one's journey out of addiction.
Dual Diagnosis Rehab
Addictions and mental health conditions commonly occur together, which can complicate recovery. Dual diagnosis rehabs are designed to address the unique challenges that arise from having both conditions at once. These treatment centers offer all the features of the standard rehab model, along with special consideration for the ways these co-occurring conditions can affect recovery.
Depression and Addiction
About a third of adults with a substance use disorder also have major depression, a mental health condition characterized by loss of interest in activities, lack of energy, suicidal thoughts, or feelings of despair and guilt. Drug and alcohol use can complicate treatment for depression, and vice versa, so people with both depression and addiction issues need rehab that acknowledges the way these two conditions affect each other.
Anxiety and Addiction Living with anxiety can make people more likely to use addictive drugs, and substance use can also lead to symptoms of anxiety.7 Those who experience anxiety are about twice as likely to have a substance use disorder than those who don't. Dual diagnosis rehab can offer the tools and support for managing anxiety and substance use disorders.
PTSD and Addiction
Post-traumatic stress disorder (PTSD) can affect anyone who has witnessed or experienced a traumatic event, but it's most commonly associated with combat veterans. Up to half of the patients in inpatient rehab centers also meet the criteria for PTSD. Inpatient dual diagnosis rehabs typically work to address both PTSD symptoms and the need to self-medicate through substance use.
Bipolar Disorder and Addiction
Bipolar disorder is characterized by extreme mood swings. Between 30% and 50% of people with bipolar disorder also are at risk of developing a substance abuse disorder as well, even though drugs and alcohol can exacerbate their symptoms.8 Dual diagnosis addiction treatment can help patients manage symptoms without drugs or alcohol.
Personality Disorders and Addiction
Personality disorders are enduring patterns of behaviors and ways of seeing the world that deviate considerably from cultural norms. These disorders affect between 10% and 14.8% of the population at large but occur in up to 73% of people with substance use disorders.9 Dual diagnosis rehab provides psychotherapy, counseling, and medications to help with treatment and recovery.
Should You Travel to Colorado Springs for Drug and Alcohol Rehab?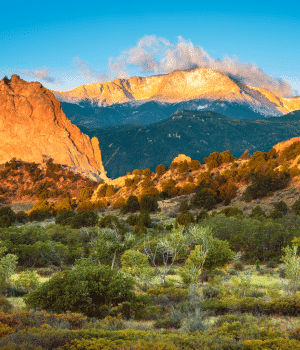 Colorado Springs is a large metro area with a wide range of inpatient and outpatient drug and alcohol treatment programs and facilities. If you're living in a smaller town or one that lacks the resources you're looking for, you may want to investigate the options available in Colorado Springs.
Neighborhoods in Colorado Springs to Consider for Treatment
Colorado Springs drug and alcohol rehab programs are scattered throughout the city's many vibrant neighborhoods.12 For convenient access to the city's center, consider the central and downtown areas. Northeast Colorado Springs, with its University Village and campus of the University of Colorado, offers a mix of modern and upscale living with both inpatient and outpatient rehab options.
Alcohol and Drug Laws in Colorado Springs
Colorado lawmakers and public health agencies have enacted the following laws related to substance misuse and overdoses:1,2
Marijuana Laws: Colorado legalized recreational marijuana in 2012. Adults at least 21 years old may buy up to 1 ounce of retail marijuana from a licensed store and possess up to 2 ounces at a time. It is illegal to drive in Colorado after consuming marijuana. State law sets the impairment level for marijuana at 5 nanograms of THC per milliliter of blood.

Syringe Exchange Programs: In Colorado, nonprofits and health facilities can operate a syringe exchange program without prior board of health approval. Organizations and participants in these programs are also exempt from paraphernalia laws.

Naloxone Standing Orders: Enacted in 2015, this law allows licensed prescribers to provide Naloxone to Colorado residents who may experience an opioid overdose, even without a prescription. The goal is to increase access to this overdose antidote and reduce the number of overdose deaths.

911 Good Samaritan Law: This law states that a person is immune from criminal prosecution for an offense when they report an emergency overdose. This includes Colorado residents who call 911 or remain at the scene of the event, and the person who experienced the overdose.

From free and low-cost programs to luxury residential facilities, Colorado Springs has rehab programs for every budget and need. If you need help finding the right rehab program for you, call 800-405-1685 (
Who Answers?) to speak with one of our specialists today.
Resources
America's Health Rankings 2021. Colorado.
Substance Abuse and Mental Health Services Administration. (2021). 2019-2020 National Survey on Drug Use and Health National Maps of Prevalence by State. 
Health and Human Services. (2021). Mental Health and Substance Use Insurance Help.
Centers for Medicare and Medicaid Services. The Mental Health Parity and Addiction Equity Act.
Benefits.gov. (n.d.). Colorado Medicaid.
Psychom. Substance Abuse and Depression.
Brady, Kathleen T, Louise F. Haynes, Karen J. Hartwell and Therese K. Killeen. (2013). Substance Use Disorders and Anxiety: A Treatment Challenge for Social Workers. Social Work in Public Health 28(0): 407-423.
Post, Robert M. and Peter Kalivas. (2013). Bipolar Disorder and Substance Abuse: Pathologic and Therapeutic Implications of Their Comorbidity and Cross Sensitization. British Journal of Psychiatry 202(3): 172-176.
Parmit, Arpar and Gaurishanker Kaloiya. (2018). Comorbidity of Personality Disorder Among Substance Use Disorder Patients: A Narrative Review. Indian Journal of Psychological Medicine 40(6): 517-527.
Jhanjee, Sonali. (2014). Evidence-Based Psychosocial Interventions in Substance Use. Indian Journal of Psychological Medicine 36(2): 112-118..
Satre, Derek, Amy Leibowitz, Stacy A. Sterling, Yun Lu, Adam Travis and Constance Weisner. A Randomized Clinical Trial of Motivational Interviewing to Reduce Drug and Alcohol Use Among Patients With Depression. Journal of Clinical and Consulting Psychology. 26 Jul 2016.
Colorado Springs. (2019). City of Colorado Springs Planning and Community Development Annual Report.
Colorado General Assembly. (2019). Offense Level for Controlled Substance Possession.