Expert Insights

I recently read a story about a Fort Collins man who turned his life around thanks to the help of the Colorado Work and Gain Education & Employment Skills program. I discovered this program — which aimed to target anti-recidivism in Colorado — was an experiment in 2014 but has been so successful its recent budget was increased to $9 million! Given how expensive the prison system is for taxpayers, I'd much rather my tax dollars go toward preventing criminal justice involvement and its revolving door! I think it's a brilliant idea that instead of funding jails, funding is going towards job training, counseling, transitional housing, and more — services desperately needed for people to get back on their feet.

~ Olivia Pennelle
Top 5 Drug Rehabs in Fort Collins
Below are the top five addiction treatment centers in Fort Collins based on the following criteria:
Offering evidence-based treatment
Accreditation
Certifications
Client testimonials / reviews
Create Counseling Services
Creative Counseling Services has been providing addiction and mental health counseling services to the citizens of Northern Colorado since 1981. They offer services via telephone and video conferencing, as well as in-office services.

Treatment programs include:

Substance abuse counseling

Mental health counseling

DUI services

Telehealth services

Videoconferencing

Location and contact information:
3000 S College Ave #202
Fort Collins, CO 80525
(970) 221-4057
A New Perspective Counseling
A New Perspective Counseling provides a number of services for people who have been court-ordered for DUI and DWAI education and/or therapy, domestic violence classes, or other charges related to substance abuse.

Treatment programs include:

DUI and DWAI classes

Domestic violence class

Relapse prevention

Substance abuse evaluations

Domestic violence evaluations

Individual counseling

Treatment programs are supported by:

Location and contact information:
1004 McHugh St
Fort Collins, CO 80524
(970) 419-1100
Front Range Clinic
Front Range Clinic offers substance abuse treatment for Coloradans. With more than 20 locations in total, this rehab center features mobile therapy units, inpatient and outpatient programs, and they accept a wide variety of insurance.

Treatment programs include:

Medication-assisted treatment (MAT)

Behavioral services

Outpatient services

Mobile treatment unit

Treatment programs are supported by:

Location and contact information:
1120 E Elizabeth St Building G Suite 2
Fort Collins, CO 80524
(970) 493-9193
Northpoint Colorado
Located in Loveland, Colorado, Northpoint is a modern facility with 64 private rooms. They provide several treatment programs and a full continuum of care for those struggling with substance use disorders and addiction.

Treatment programs include:

Inpatient treatment

Intensive outpatient (IOP)

Partial hospitalization (PHP)

Dual diagnosis

Medical intervention

Relapse prevention

Family therapy

Cognitive behavioral therapy

One-on-one counseling

Treatment programs are supported by:

Joint Commission accreditation

LegitScript certification

Location and contact information:
4565 Kendall Pkwy
Loveland, CO 80538
(970) 579-4569
InnerBalance Health Center
InnerBalance Health Center offers a holistic approach to addiction treatment, meaning they treat the "whole" person by repairing the damage done to the mind, body, spirit, emotions, and environment. Treatment programs here include men's and women's programs, detox services, dual diagnosis, and aftercare.

Treatment programs include:

Holistic addiction treatment

Men's and women's rehab

Detox

Outpatient

Aftercare support

Dual diagnosis

Sober living

Treatment programs are supported by:

LegitScript certification

Location and contact information:
1414 West 28th Street
Loveland, CO 80538
800-900-2252
How Does Fort Collins Compare in Alcohol and Drug Use?
Founded as a military fort in 1864, Fort Collins is nestled against the foothills of the Rocky Mountains and alongside the banks of the Cache la Poudre River. The city maintains more than 966 acres of parks and 37,607 acres of natural areas.1 However, it's also home to rising rates of substance and alcohol use disorders. If you or someone you love falls into this category, there is help within reach. There are nearly 15 accredited alcohol and drug rehab centers in Fort Collins that can get you the life-saving treatment you need.2
In Fort Collins, CO, and Larimer County, 30,000 residents have a substance use disorder.1 Fort Collins and Larimer County have approximately 44 accidental fatal drug overdoses and 11 suicide drug overdose deaths.3
Here are some other Fort Collins drug and alcohol use stats:1,2,3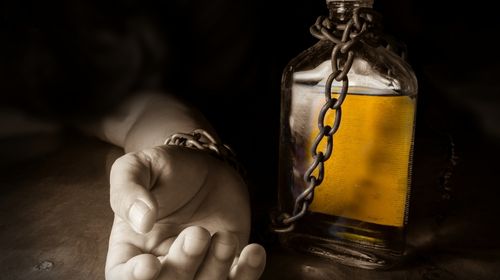 Nearly 6% of adults have an addiction and co-occurring mental health disorder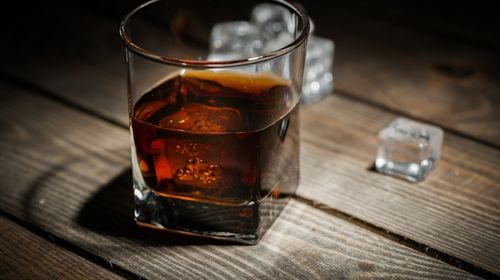 25% of adults engaged in past-month binge drinking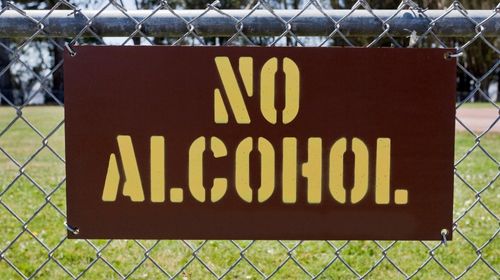 6% of adults engaged in drinking and driving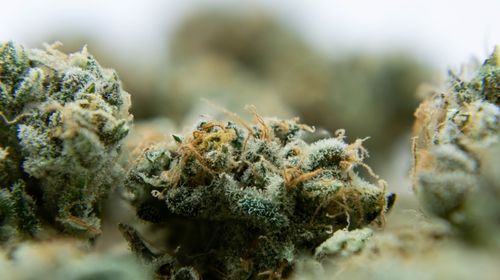 33% of adults used marijuana in the past month
How Expensive is Drug Rehab in Fort Collins?
The cost of drug and alcohol rehab in Fort Collins can vary greatly depending on a number of factors. Some of these factors include:

Treatment setting (inpatient or outpatient)

Features and amenities (luxury or standard rehab facility)

Duration of program (30, 60, or 90 days)

Choosing a rehab facility in-network with health insurance provider

Location (city vs. suburb)

One of the factors that can increase the cost is the level of care that you receive. Levels of care vary whether you are attending inpatient or residential, or outpatient.
Since inpatient typically costs more than outpatient, spending more time in an inpatient program (90 days instead of 30 days) can significantly increase your cost of treatment.
Amenities offered by the facility of your choice also play a factor in cost of treatment. For example, a rehab that offers deluxe amenities like a swimming pool, massage therapy, acupuncture, and nutritional counseling will typically cost more than a standard outpatient program.
Another aspect that may increase the cost is location. A facility located on a beautiful beach or a secluded mountain ranch will usually cost more than one located in an easily accessible urban area.
Other factors that may contribute to the cost of care include insurance coverage and government funding. These factors may greatly decrease the cost or even allow you to attend rehab for free.
Are There Low-Cost and Free Drug Rehab Centers in Fort Collins?
When searching for free options in Fort Collins, you may consider state-funded rehab addiction treatment centers. These drug and alcohol programs receive government grants to provide treatment to those in need. State-funded programs allow individuals with no insurance or low-income access to care at a low cost or none at all.
If you don't qualify for a state-funded program, you can always apply for a scholarship. A scholarship is a monetary amount designated for rehab that you don't have to pay back. Many rehabs and detox centers in Fort Collins offer scholarships to those in need.
If you're unable to receive a scholarship, a good option to lower the cost is your health insurance. With your insurance – whether you have private insurance, Medicaid, or Medicare – the cost of care may be minimal or even free.
Another option to pay for care is sliding scale payments. Sliding scale payments are a special fee schedule for those with low income. Sliding scale payments depend on your level of income, with higher income requiring a higher payment.
Choosing the Right Level of Care
Inpatient: An inpatient or residential program allows you to receive treatment while receiving 24/7 care. Inpatient gives you access to a team of professionals and a deep level of support as well as medical detox if you need it. Detox will help you manage your withdrawal symptoms safely under medical supervision.
Outpatient: Outpatient rehab gives you the help you need without offering round-the-clock support. This type of care may work best for you if you have a mild addiction. Outpatient treatment can come in different levels of care, such as:
Standard outpatient treatment requires the least time commitment to participate, usually requiring only a few hours of meetings per week in individual therapy or support groups. This type of rehab is perfect for someone in long-term recovery who just needs ongoing counseling and life skills coaching to avoid relapsing

Intensive outpatient programs (IOPs) are more involved than the standard treatment, requiring a few hours of therapy several days a week.

Partial hospitalization programs (PHPs) are the most intensive, with several hours in an inpatient setting each day. Many people enter PHPs after finishing inpatient rehab or detox programs.

Finding Specialized Drug Rehabs in Fort Collins
When it comes to choosing the right rehab for you, many different types could accommodate your unique needs:
Dual Diagnosis: A dual diagnosis program can help you if you suffer from both a mental illness and a substance use disorder. Since substance use disorders and mental illness require different approaches to treatment, these types of rehabilitation programs can help address each issue on your recovery journey.
Christian and faith-based: Christian and faith-based facilities help you to connect with God or a power greater than yourself as you focus on your recovery. These types of programs often incorporate Bible readings and prayer as part of your long-term recovery journey.
Holistic: Holistic programs focus on the health and wellness of the whole person. These types of programs often fuse techniques like meditation and yoga into the recovery process.
Luxury: Luxury programs emphasize comfort and extravagance as you work towards recovery. Luxury rehab centers make your stay more like a resort. They usually have high-end amenities like:
Swimming pools
Nutritional counseling
Massage therapy
Executive: Executive programs are designed for busy professionals. These types of rehab centers often allow the use of phones and internet, whereas standard residential programs usually do not. This allows you to continue working on your career as you work towards your recovery.
Telehealth: Telehealth care involves the use of online treatment as opposed to in-person. Telehealth drug and alcohol rehab is effective and convenient, offering you the treatment you need in your own home through an electronic device like your phone.
Population Specific: If you are part of a marginalized or specific community such as LGBTQ+, there are programs that aim to treat a specific portion of the population. These programs help you work through issues of discrimination and rejection while focusing on your road to recovery.
Veteran: Some centers work with veterans to address issues like PTSD (Post-Traumatic Stress Disorder) as well as addiction.
How to Choose the Right Fort Collins Drug Rehab
When choosing a rehab, you should consider several factors:
Cost
Location
Program Philosophy
Program Rules
Amenities and Features
Cost is a major factor that can influence which facility you choose. Ensuring that you know the complete cost and what options are available to pay (i.e., insurance, scholarships, or help from family) can help you make a better-informed decision.
The location can be a big influence on your decision to attend it or not. If you find that you focus on your recovery in an urban setting, you shouldn't consider rural-based programs. Likewise, if you feel the need to get away from the hustle of the city is crucial to your recovery, then focus on finding a more secluded facility.
Some programs may be more appealing to you than others. For example, you may feel more attracted to a program that emphasizes God than one that focuses on luxury. Since each one has a distinct way of offering treatment, making a few phone calls to the programs you are considering could help influence your decision.
Each facility has its own set of rules to follow. For instance, one may not allow any visits from family and friends for a short time, while another may allow more open contact. Looking into a program's rules and regulations can help you make the best decision regarding your experience.
Some programs offer a luxurious resort experience, while others place more emphasis on treating a specific population. You should list the amenities and features that are most important to you on your recovery journey and seek out these features in the rehab of your choice.
Should You Travel for Drug and Alcohol Rehab in Fort Collins?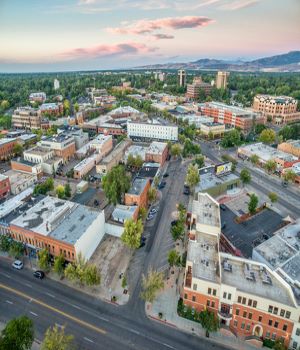 Are you wondering whether to travel to drug or alcohol rehabs in Fort Collins? If so, there are many different reasons to visit the area. This beautiful mountain town boasts some pretty impressive features that may benefit you on your long-term recovery path.
Some of the reasons you may want to travel to Fort Collins detox centers and rehabs include:4
Beautiful mountain views
Over 966 acres of parks
Four swimming pools
Three golf courses
45 miles of hiking and biking areas
Over 37,000 acres of preserved natural areas
Fort Collins is one of the major cities in Colorado, like Denver and Aurora. Nestled at the base of the Rocky Mountains, this charming town has a number of different neighborhoods for you to consider for rehab.
If exploring nature while being active is important for your recovery, consider Warren Shores. Warren Shores is situated next to Warren Lake for beautiful water views as well as home to many recreational paths like Golden Meadow Park Trails and Warren Lake Path.
If living a healthy lifestyle is important to you for your recovery, consider Bucking Horse. This charming neighborhood has two family-friendly farms, a swimming pool, and a number of walking trails.
If being close to the mountains is important for your recovery, consider Poudre Overlook. Poudre Overlook is situated on the Poudre River. This mountain neighborhood is only a few minutes away from the Roosevelt National Forest.
Alcohol and Drug Laws in Fort Collins
Using and/or possessing illegal substances in Fort Collins is a crime. There are also laws against driving or operating a motor vehicle under the influence of drugs and/or alcohol.

Colorado Governmental Penalty and Treatment Laws: Possessing four grams or less of a Schedule I or II drug like heroin or fentanyl can result in a level one drug misdemeanor. Level one drug misdemeanor can result in up to 180 days in county jail and/or two years probation with a $1,000 fine. Driving under the influence of alcohol is defined as having a breathalyzer test registered at 0.08% or above for blood alcohol levels in Colorado. You may be classified as a persistent drunk driver if your breathalyzer test is 0.15% or higher. Penalties for drunk driving in Colorado include a license suspension for up to nine months for the first offense, up to one year in jail, and a $1,000 fine.

Colorado 911 Good Samaritan Law: Colorado has a 911 Good Samaritan law that gives immunity from criminal prosecution to individuals who report or seek help for an overdose. This immunity also extends to anyone who stays with an individual who has experienced an overdose until medical help or law enforcement arrives.

Colorado Naloxone Laws: In Colorado, you may give someone naloxone who you believe is having an overdose without being criminally prosecuted. Naloxone can be purchased from a pharmacy without a prescription.

Finding accredited alcohol and drug rehab centers in Fort Collins is the first step toward long-term recovery. If you need more information, contact 800-681-1058 (
Who Answers?) to speak to an addiction support specialist.