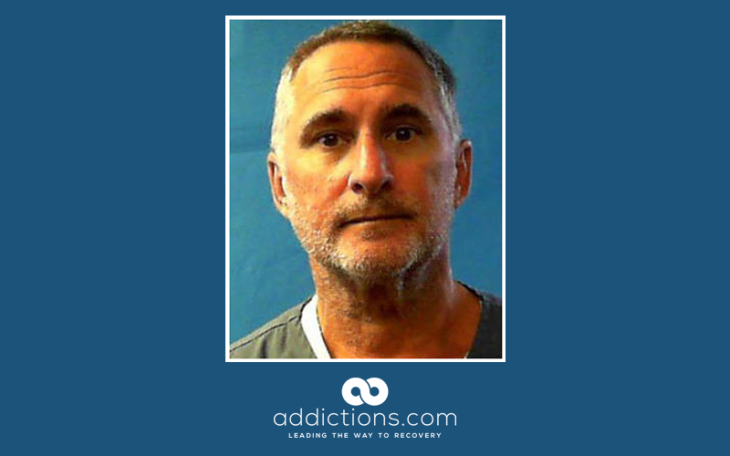 A doctor in South Florida who consistently overprescribed pain pills was sentenced to 157 years in prison on Tuesday.
The disgraced doctor, Barry Schultz, who gave up his medical license two years ago, had already been given a 25-year sentence for 55 counts of trafficking drugs, which he was convicted for in January.
He'd given up his medical license in a plea deal with prosecutors after being charged with killing David Tain, 50, via an overdose of methadone that Schultz prescribed.
After an investigation that began in 2010, his trial took place in 2015, and in 2016 he pleaded guilty to a manslaughter charge over Tain's overdose in order to get a sentence of five years. That sentence ran concurrently with his 25 years in prison.
But some prosecutors felt Schultz, who once authorized 20,000 painkiller pills for a single patient in just ten months, needed to be sentenced more severely for his crimes. They appealed the case and got the longer sentence.
In court, Schultz claimed he was prescribing oxycodone pills to make his patients feel better. He had personally appealed – without a lawyer – to the Sunshine State's supreme court, arguing that certain people whom he treated needed large doses of oxycodone, which is an opioid. Schultz argued that his patients had a "high tolerance" for opioids and therefore needed bigger doses for the drug to be effective.
He also maintained that he believed what he'd done was legal at the time.
Many of Schultz's patients were in nursing homes, and he was regarded as something of an authority on the care of the elderly.
Authorities became interested in Schultz after one of his patients went to a pharmacy in Lake Worth, on the Atlantic coast in Palm Beach County, seeking to fill a prescription from the doctor for more than 1,500 30-milligram pills, calling it a month's supply.
Schultz is from West Delray Beach, south of Lake Worth and north of Miami.
Prosecutors asked in the appeals court re-sentencing for Schultz to be given at least a life sentence for each of the 55 counts against him, or the minimum of 157 years. They said Schultz made as much as $10,000 a week for his pain pill prescriptions.