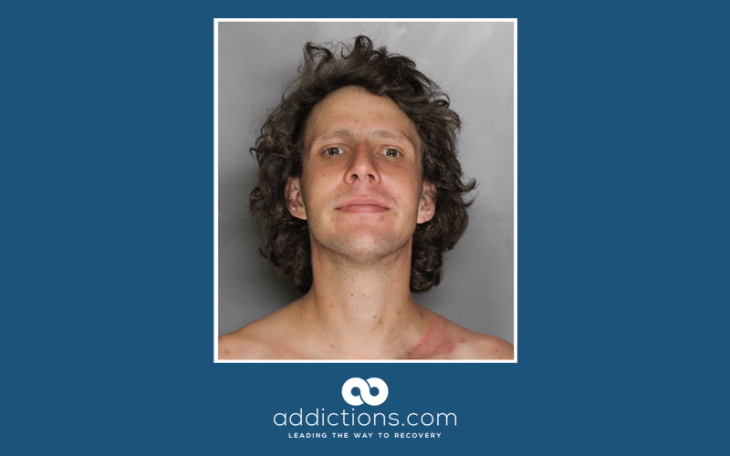 A driver in California was arrested after he survived a fiery crash and attempted to light his cigarette in the flaming wreckage.
The crash, in the early afternoon on July 8, took place on busy Interstate 80 near Citrus Heights, close to Sacramento, the California Highway Patrol said. The man driving, 25-year-old Robert Quigley, rear-ended an SUV on the westbound side of the freeway. The SUV had stopped in slow-going traffic, while Quigley was going 75 or 80 miles an hour in his sedan. A broken fuel line or similar bit of damage caused his car to catch fire after the impact.
Witness reports posted by the CHP said someone saw the man at first try to change seats with a woman in the passenger seat as if to make it seem she was driving rather than him.
Wearing no shirt, the man then attempted to ignite his cigarette in the inferno of flames from his burning car.
He also tried to run into the fire, according to a witness statement.
When witnesses reported the man had attempted to change places with his passenger, he admitted to officers on the scene that he had been driving, and he was arrested for doing so under the influence.
Although the fire that incinerated the car was a spectacular sight that tied up traffic along one of California's busiest highways Sunday afternoon, no one was seriously injured, according to reports. The CHP did say Quigley burned off one eyebrow trying to light his cigarette in the flames.
Both vehicles were towed – the burned car after the fire had been put out and the SUV because it was also damaged – and the freeway's right lane, which had been shut, was reopened a little more than an hour after the initial collision.
Highway Patrol officials said that a likely broken fuel line leaked gasoline and led to the fire following the crash.
Quigley, who was booked into Sacramento County Jail, had already been busted just a week earlier for DUI near Grass Valley.