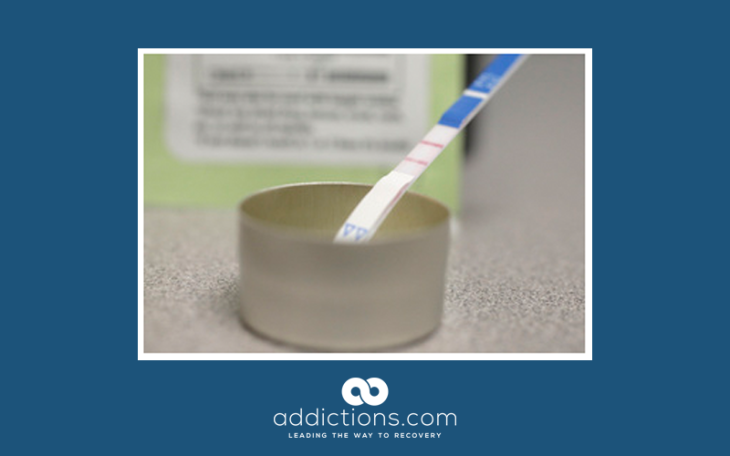 The opioid epidemic is growing, and as overdose deaths attributed to fentanyl-laced heroin increase, governments are looking for ways to decrease these numbers.
In California, an experiment has been launched to pay individuals to use drug test strips meant to detect fentanyl mixed in heroin. The test strips are only sold to governments and harm reduction programs, giving those individuals a chance to work with users to teach them about Naloxone and how to use it if they are overdosing.
Those who are critical of the program point to the fact that the test strips are not always accurate, making a user think that no fentanyl is present, when in fact it may be. Members of the medical field argue that these test strips provide a false comfort for users, while not addressing the issue of reducing heroin and opioid use overall.
The strips work similar to a pregnancy test. The strip is dipped in a water-based solution of the drug, and if one line comes up, then it is positive for fentanyl. Two lines mean that no fentanyl is present. Those who use the test find out the result after just 5 minutes. The strips are made in Canada and cost a $1 each.
The test strips are not federally regulated, although their popularity is growing in states across the nation. The results from these programs are mixed and seen as addressing a symptom of the rising use of fentanyl but not addressing the cause.
Others note that these test strips are made for prescription grade fentanyl, making the accuracy of the test strips on street-level fentanyl limited. Still, there are those who see the program as a chance to educate users about their options, while reducing fentanyl-related overdose deaths. However, the opioid-related overdoses continue to rise, due in part to the potency of fentanyl. Typically mixed with heroin, the effect is so intense that some users die after their first use of heroin laced with fentanyl.