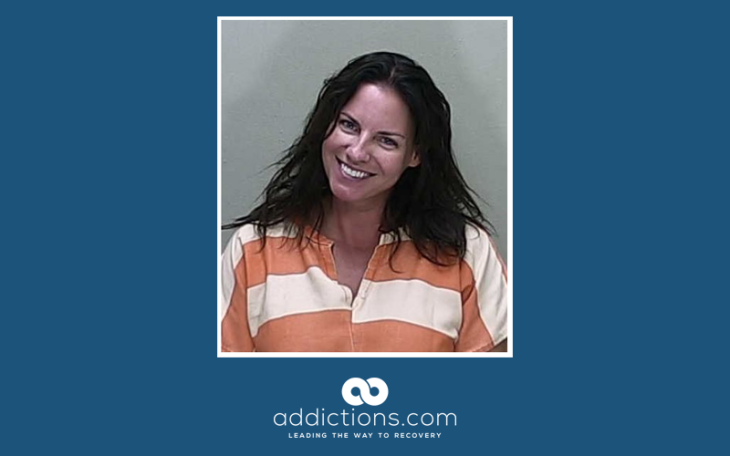 A Florida woman has been released on a $30,000 bail bond after causing the death of a 60-year-old woman in Marion County.
Authorities have confirmed that a woman who was initially charged with driving under the influence and with causing great bodily harm has, today, seen the charges upgraded to involuntary manslaughter and has controversially, been released from jail on a $30,000 bond.
Angenette Welk (44) was arrested at approximately 2.30am after her Chevrolet Avalon collided with a Hyundai Elantra on US Highway 27.  Eyewitnesses said that the Chevrolet hit the Hyundai with such force that it was thrown off course and became wedged underneath a horse trailer traveling in the opposite lane.
The occupants of the Hyundai, Shiyanne Kroll (18) and her 60-year-old mother, Sandra Clarkson were both critically injured during the collision and, Sandra Clarkson tragically died at Orlando Regional Medical Centre two days later after the family made the difficult decision to cease life support.
The two women had traveled to Marion County to attend Shiyanne's college graduation ceremony.
In a statement, Missett said that she had taken her eyes off the road to reach for her cell phone and, subsequently, was unable to slow the car in time to avoid colliding with other vehicles on the road in front of her.
Missett, who is seen to be smiling widely in her police mugshot photograph was arrested at the scene, and State Troopers recorded a blood alcohol content of .172 which is more than double the legal limit in the State of Florida.  It has been confirmed that Missett, who pleaded not guilty to all of the charges, was able to pay the $30,000 bail and will return to face charges at a later date.  The decision to allow bail has angered Shiyanne Kroll who believes that the circumstances were such that her Mother's killer should remain in jail until her trial, saying that she should be treated no differently to somebody who has killed another by shooting or stabbing.  Kroll added that Welk's actions have affected her family forever and that she was disgusted by Welk's grinning police photograph.
Friends and family have since created a crowdfunding page to help pay for Sandra Clarkson's funeral expenses.
Shiyanne Kroll will not be the only person surprised by the leniency shown to Welk as Florida has for some time been trying to tackle the issue of motoring incidents caused by alcohol.  In 2016, there was over 5220 alcohol-related car crashes in the State, 417 of which were fatal and 1971 of which left victims with serious injuries.