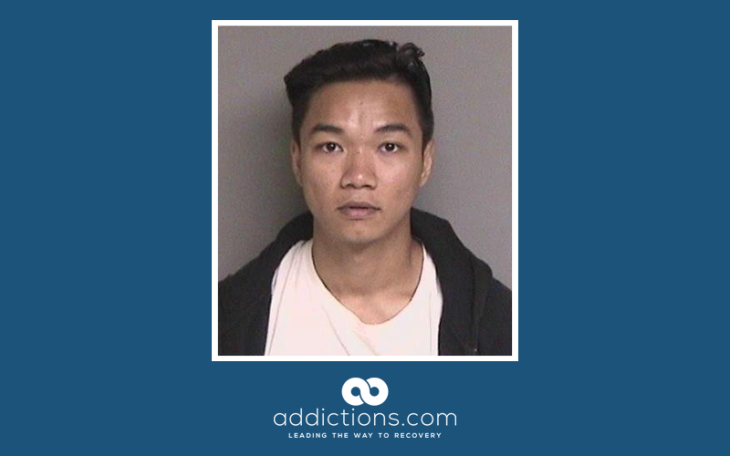 After a pileup on I-880 in California on Tuesday evening, which involved five cars, authorities allege that the man who caused the accident was stoned. Dang Nguyen Hai Tran was high on marijuana, said authorities, and driving a Toyota Camry, which struck a Cadillac Escalade, causing it to roll and ejecting two young girls from the vehicle, Christy Limas, and Brooke Limas. The girls both died, along with Noelle Johnson, the girlfriend of the girls' father. None of them were wearing their seatbelts.
Five other individuals were transported to medical facilities due to their injuries, and one child is in critical condition. Tran himself appeared to be uninjured.
According to authorities, several 911 callers reported that Tran was driving recklessly down the highway and speeding. Minutes later, Tran struck the other vehicle. No details were released to indicate if Tran had been smoking marijuana in the car before the crash or if other drugs had been found during a search of his vehicle.
Tran is being charged with driving under the influence of marijuana, along with other charges. He is expected to be arraigned on Thursday. The accident remains under investigation. No information was released about whether bail had been set or if Tran was released. There were no details indicating whether Tran has hired an attorney or if the legal representation has been assigned to him by the courts.
The highway's northbound lanes were shut down for hours but reopened on early Wednesday morning.
Officers are trained to know the signs of driving under the influence and respond accordingly. Tran appeared overly relaxed, and unaware of his surroundings while asking if everyone was alright after the crash.
In 2018 from January to March, according to the California Highway Patrol (CHP), the number of arrests for driving under the influence of marijuana is 87 in the Bay Area. In 2017, there were just 197 arrests for driving while stoned in the Bay Area.
Evidence indicates that driving while high on marijuana can be just as lethal as driving while drunk. While marijuana does affect individuals differently based on their tolerance, as well as the strain and potency of the marijuana in question, the effects can impact their ability to drive safely. It can impair judgment and motor skills, making a driver take unnecessary risks while behind the wheel.
Delusions or hallucinations from psychosis can also cause drivers to swerve or drive erratically, but also to drive more aggressively than they normally would. While being extremely relaxed is often associated with marijuana usage, individuals can also have sensory perception issues, causing them to make poor decisions behind the wheel.