Salem, Oregon Drug and Alcohol Statistics
As with many places across the nation, the number of people suffering from the fallout of alcoholism and drug addiction has risen in recent decades. Studies show that in Marion County, the seat of Salem:1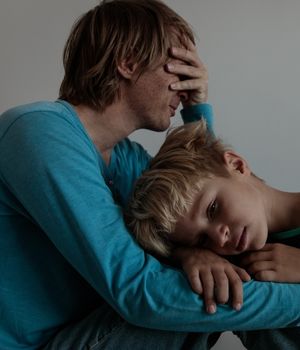 From January to June 2020, at least 339 people died of a drug overdose in Oregon.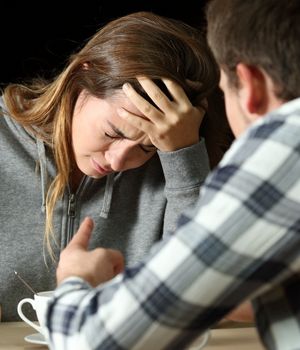 Compared to the first quarter of 2020, overdose deaths in Oregon involving fentanyl increased by 92%.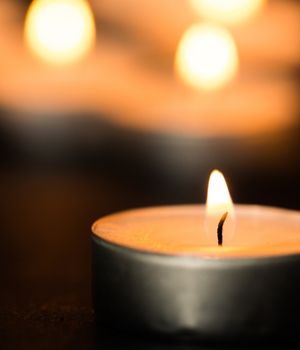 Accidental drug overdoses increased 121% in Oregon between 2018 and 2020.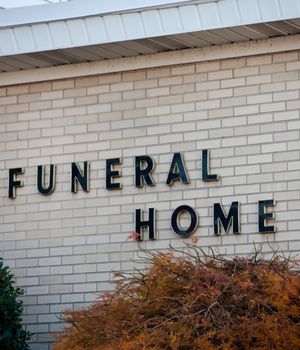 Alcohol-related overdose deaths rose 40% in Oregon during the same time frame.
Cost of Drug Rehab in Salem
The cost of rehab is hard to describe, given the multiple variables involved. If you're amid a severe addiction and need daily supervision and intensive therapy, your experience may cost more than someone who only needs weekly therapy sessions, for example.
Other factors include:
The location of your desired rehab and the cost of living and medical expenses there
What types of services you need, and their intensity and duration
If you plan to live in a residential drug rehab in Salem or if you need an outpatient program
Low-Cost and Free Drug Rehab Centers in Salem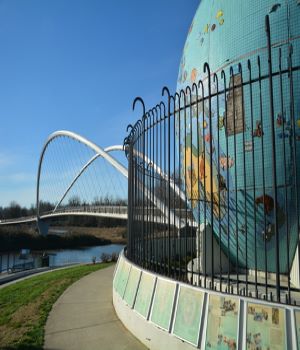 Thanks to legislation such as the Affordable Care Act, the Mental Health and Addiction Equity Parity Act, and Measure 110 in Oregon, and assistance from local and national organizations such as the Substance Abuse and Mental Health Services Administration (SAMHSA), there are various free drug and alcohol rehabs in Salem. These facilities receive non-profit and government funds to provide low-cost and free services.
Some addiction treatment centers offer financial assistance programs to help qualifying clients access low-cost facilities by offering scholarships or a sliding-fee scale. These programs are for people with low to no incomes. Scholarships are typically reserved for those with no health insurance or other means to pay for care and who have a severe addiction. Sliding-fee scales offer services at a fraction of the cost, based on your income.
Many people choose to pay for their services with help from their health insurance, essentially making their care in Oregon free, aside from deductibles and premiums. If you have health insurance, call the number on the back of your card to ask for a referral to rehab in your network. You can also call us at 800-926-9037 (
Who Answers?) anytime to help verify your insurance and find a program you can use with your health insurance.
Addiction Treatment Settings
Depending on your needs and lifestyle, there are various options on the rehab continuum of care available to help you battle addiction:3
Inpatient rehab, also known as residential treatment, provides a structured environment that allows clients to focus completely on recovering from addiction over a month to several months. Depending on how severe your addiction is, you may need a medical detox to clean out your system and manage your withdrawal symptoms.

Standard outpatient care requires the least time commitment to participate, usually requiring only a few hours of meetings per week in individual therapy or support groups. This type of rehabilitation is perfect for someone in long-term recovery who just needs ongoing counseling and life skills coaching to avoid relapsing

Intensive outpatient programs (IOPs) are more involved than the standard treatment, requiring a few hours of therapy several days a week.

Partial hospitalization programs (PHPs) are the most intensive, with several hours in an inpatient setting each day. Many people enter PHPs after finishing inpatient rehab or detox programs.

Telehealth treatment programs make it possible to engage in services from the comfort of your home. You can screen for disorders using online assessments, get connected to the right doctors and have telephone and webcam sessions, and get prescribed medications without going into the doctor's office. Telehealth also enables group therapy and family therapy, in addition to individual support.
Specialized Drug Rehabs in Salem
Holistic
Holistic programs utilize evidence-based treatments and holistic therapies such as art therapy, pet therapy, and other modalities of incorporating inner healing into addiction treatment. There is also usually a strong focus on meditation and physical fitness, with yoga and tai chi practices being a common find in holistic drug rehabs in Salem.

Faith-Based
Faith-based facilities add a spiritual aspect to addiction treatment that helps clients reach spiritual and emotional healing as well as the physical removal from dependence on substances. These programs tend to focus on meditation and prayer and often include nature and music therapy practices in programming.
LGBTQ+
Rehabs that specialize in treating members of the LGBTQ+ community provide a safe space for patients to recover from drug and alcohol addiction. Providers also understand challenges unique to this community, such as internalized homophobia and transphobia, family rejection, social exclusion, and discrimination.
Executive
Executive centers are for professionals such as teachers, lawyers, doctors, and law enforcement officers that need services and don't want their reputation or career affected. Executive rehabs and detox centers in Salem provide a higher dedication to confidentiality and a higher level of comfort and premium amenities, such as on-site spas and business centers.
Veterans
Veteran facilities and rehabs for first responders are made for people who need trauma-focused care to treat their addiction. This typically includes a dual diagnosis aspect, as many veterans and first responders have PTSD, anxiety, and other related issues that require treatment alongside the addiction.
Dual Diagnosis
Dual-diagnosis programs provide treatment to people who have a co-occurring diagnosis of substance use disorder (SUD) and a mental health disorder, with specialists that are experienced and capable of handling the compounding symptoms and medical needs of both disorders.
How to Choose the Right Salem Drug Rehab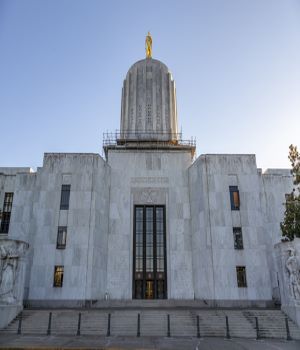 Many factors contribute to what makes the perfect program for you. For starters, the location is key for several reasons:
If you plan to use health insurance to pay for treatment, you'll need to find a program in your insurance plan's network. If you need to use financial assistance to attend Salem drug rehabs, available programs will be limited to areas that have available funding and open beds.
Treatment is more successful when participants have a strong social network, so attending a facility that allows you to stay near friends and family could be helpful for your recovery.
Conversely, living in a positive environment that works to protect you from temptation can have the most profound impact on your ability to recover from addiction. If the place you live in instead constantly triggers your urges to use, you'll be less likely to succeed, so to avoid the triggers you face at home, it might be beneficial to move and visit Oregon to seek care.
Different programs have different rules, policies, schedules, and amenities. Find a program that has features that will benefit you by taking note of the daily program schedule, visitor's policy, how meals are prepared and served, what the treatment philosophy is, and if it aligns with your needs.
Should You Travel for Drug and Alcohol Rehab in Salem?
Before making any commitments to attend drug rehab in Salem, familiarize yourself with the city, the neighborhoods you can live in, and the local laws. Salem is rich in local history as well as natural beauty, with local attractions such as the Willamette River and Turner Lake. Other attractions include:
Various museums, including the Willamette Heritage Center, Hallie Ford Museum of Art, and the Gilbert House Children's Museum
Sports facilities such as the Wallace Marine Park Softball field, the Creekside Golf Club, and the Four Corners Rod & Gun Club
Outdoor spaces like the Keizer Rapids Park, Oregon State Fair Exposition Center, and Bush's Pasture Park
The west side of town is on the edge of the Willamette River, so if your lifestyle includes tubing, fishing, canoeing, or kayaking, then look for a place to live in this area. This part of town is known for its gorgeous new housing construction, excellent school districts, and easy access to the freeway, being right next to the main bridge into town.
Move to the Northeast region of Salem if you want to be close to the most job opportunities, as this area is filled with shopping centers and major employers. Also, this area is home to the North Lancaster and East Lancaster neighborhoods, both known for their small family homes and wealth of community amenities. This area is home to the Broad Road Community Garden, Royal Oaks Park, Weathers Park, and several churches and schools, making it a great place for a family to live.
South Salem also has plenty of amenities, making it a nice place to stay, including Turner Lake and various big-box shopping centers. According to SAMHSA, there are 13 programs within five miles of Salem's city center, most of which are downtown and northeast.2
Alcohol and Drug Laws in Oregon
Oregon has a range of drug and alcohol-related policies and laws designed to stem the damage done locally by substance abuse.
Naloxone Access Law: In Oregon, laypeople can pick up a Naloxone rescue kit from a pharmacist.4 The only requirement for this is to believe that you could be in contact with someone who overdoses, so it's very helpful for friends and family members of people with an addiction.

Good Samaritan Overdose Law: Created to encourage people to reach out for emergency services when in the presence of an overdose victim, even if they have an illegal substance, with or without the intent to sell.5

DUII Diversion Act: The Oregon DUII Diversion Program allows people to enroll in rehab services instead of going to jail if found driving while under the influence of drugs or alcohol.6 This is thought to maximize the outcomes for people who have a substance use disorder and lead them to recovery instead of legal issues that would follow them for life.

Paid Leave Law: Starting in 2023, employees will be able to use 12 weeks of paid leave to seek medical treatment, including substance abuse treatment.7 The program will be available as of September 2023, according to the state of Oregon. It also ensures your job is protected as long as you've worked there for at least nine months.

If you're looking for help controlling your drug or alcohol use, reach out to us at 800-926-9037 (
Who Answers?) . We have compassionate addiction counselors available to help 24/7 who can answer your questions, help you find accredited alcohol and drug rehab centers in Salem, and verify your insurance. It's never too late to get help, call today.
Resources