Eugene, OR, Drug and Alcohol Statistics
Eugene is the county seat and most populous city in Lane County, Oregon. Like many areas throughout the state, the city has seen sharp increases in opioid use and overdoses in recent years. According to data from the Oregon Health Authority, the state's SAMHSA-designated substance use authority, Lane County recorded nearly 930 EMS calls involving opioid overdoses in 2019 alone.1 Other recent alcohol and drug use statistics of note include:1, 2, 3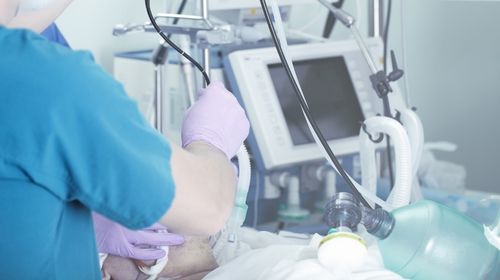 Lane County recorded higher rates of drug-related hospitalizations than the state. In 2018, nearly 560 people were hospitalized for drug-related overdoses.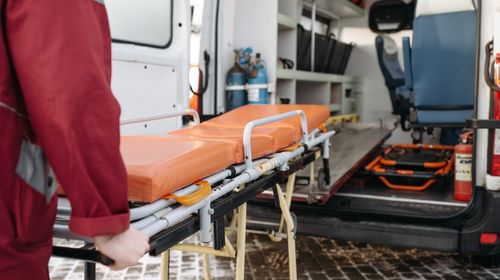 In 2019, Lane County recorded the second-highest number of overdose fatalities of all counties in the state. That year, 117 residents lost their lives to a drug overdose.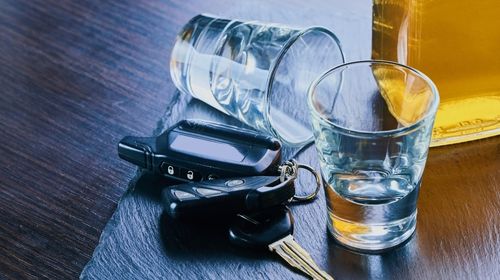 From 2014 to 2017, nearly 21% of Lane County adults reported engaging in binge drinking, and 14.5% of 11th graders reported using alcohol in the last 30 days.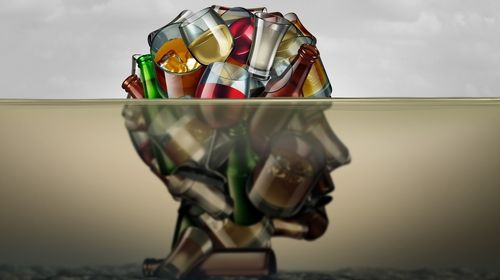 As of 2017, Lane County had a higher alcohol-induced mortality rate than Oregon as a whole. Males had a higher rate than females at 36.3 and 9.6 per 100,000.
Cost of Drug and Alcohol Rehab in Eugene, OR
The cost of treatment at an alcohol or drug rehab in Eugene differs from patient to patient and from facility to facility. Whether you have health insurance and what it covers will likely play a major role in determining your out-of-pocket rehab costs.
The level of treatment you require will also impact your rehab costs. Inpatient treatment is usually much more expensive than outpatient treatment since it includes room and board, meals, and around-the-clock supervision and care. The length of your rehab program—and whether you transition into a step-down program—will also affect your treatment costs. Other factors that influence rehab expenses include facility type and whether you need medications for addiction.
Many Eugene alcohol rehabs and drug rehabs accept multiple forms of payment, and several offer assistance to those who qualify. According to the Substance Abuse and Mental Health Administration, 18 rehab facilities are located within a 10-mile radius of Eugene. Of those facilities:4
Free Treatment Options in Eugene
If you're ready to jumpstart your recovery but don't have the means to pay for some or all of your treatment costs, you can still get help. Several resources exist to aid you in accessing care at little to no cost.
State-Funded Eugene Drug Rehabs and Alcohol Rehabs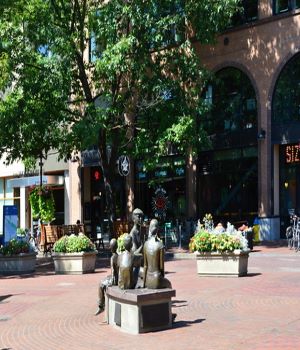 These facilities receive subsidies from the state and federal governments, allowing them to provide low-cost and free treatment for qualifying individuals. As a result, they provide the same evidence-based treatment as privately funded facilities but may not offer alternative therapies or extra amenities due to funding limitations.
If you're interested in qualifying for reduced-cost or free treatment at one of these facilities, you must apply and be able to demonstrate proof of financial need. You'll likely also need to show proof of residency and lack of insurance. If you need help finding state-funded rehab facilities in or near Eugene, you can contact the Oregon Health Authority for more information.5
Sliding Scale Rehab Programs
Several Eugene drug rehabs and alcohol rehabs recognize that many people needing treatment have a limited ability to pay. To make rehab more accessible to all, they offer treatment services on a sliding fee scale.
This variable fee structure assesses your income to determine how much you can reasonably afford to pay for services. While each facility's scale may vary, most establish payment increments based on the U.S. Federal Poverty Guidelines. If your household income is at or below the Federal Poverty Level, treatment may be free. If your income is above that level, you'll likely pay a predetermined percentage of the program's full fee.6
To find these programs, you can search online for "alcohol rehabs near me" or "drug rehabs near me." Once you have a list of treatment centers you're interested in, call each facility to ask about payment options.
Rehab Scholarships
Rehab scholarships can cover some or all of your treatment costs, depending on the award. Some rehab facilities offer these scholarships in-house, while others partner with donor agencies that fund the cost of treatment for qualifying individuals.
All rehab scholarships require an application and are awarded on a case-by-case basis. To get one, you must be able to show proof of financial need and will likely need to complete an interview with the donor organization.
Insurance-Covered Treatment
Both private health insurance and publicly funded plans like Medicaid and Medicare can help you pay for drug or alcohol rehab in Eugene. But the amount your insurance will pay depends on your provider and your plan's extent of coverage for addiction treatment. Some plans cover rehab in full while others cover only a percentage of total treatment costs.
If you plan to use your health insurance to pay for some or all of your rehab expenses, understand that your plan may have a provider network. If it does, you must choose a facility within that network to get coverage for your care.
Should I Travel to Eugene for Drug and Alcohol Treatment in Oregon?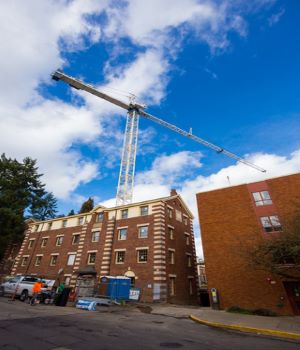 Eugene is one of Oregon's most popular destinations for outdoor enthusiasts, so if you love nature and believe it can help with your recovery, the area may be ideal for you.
Other reasons to consider traveling to an alcohol or drug rehab in Eugene include:
You live in an area that doesn't offer the type of treatment you need.
Your insurance covers treatment at one or more Eugene drug rehabs or alcohol rehabs.
You need a respite from your day-to-day environment, which may contain triggers and stressors that could interfere with your recovery.
You want to work through recovery in a new place where you'll have privacy.
You have loved ones in the area who can provide support.
Neighborhoods in Eugene for Drug and Alcohol Rehab
If you enjoy art, downtown Eugene boasts a vibrant visual arts scene and is home to several art galleries, unique eateries, and performing centers. Across the river from downtown is the Oakway neighborhood, where you'll find a golf course, plenty of green spaces, public art installations, and several walking and biking paths.
Eugene's Market District is another fun, must-see area that's packed with local shops, artsy architecture, art activations, and live musical entertainment. The city's Whiteaker neighborhood is also a must-see with its massive murals, farm-to-table eateries, and dozens of alternative artists who seem to hang out on just about every corner.
If you enjoy a relaxed, friendly vibe, the city's sprawling South University neighborhood may be perfect for you. It's home to the University of Oregon, a plethora of historic homes and buildings, the Museum of Natural and Cultural History, and the Kerns Art Center. Like all areas of Eugene, it also boasts plenty of walking and biking trails.
How Do I Choose a Drug or Alcohol Rehab?
As you compare various Eugene alcohol rehabs and drug rehabs, think about your treatment needs and the features you'd like your rehab facility to have. Factors to consider as you research your rehab options include:
Program cost and payment options: Does the facility accept your insurance? Does it offer any type of financial assistance for patients who don't have insurance or those with insufficient coverage?
Type of treatment: Does the facility offer inpatient or outpatient treatment? Does it offer step-down programs or aftercare? What type of treatment do you need?
Treatment approach: Each rehab has its own treatment philosophy. Some use a holistic approach that incorporates alternative therapies like meditation, while others use a faith-based approach that incorporates spiritual practices into treatment.
Amenities and features: Do you want access to recreational facilities? What about spa services? Do you want private accommodations or gourmet meals? What features are important to you?
Location: Would you prefer a more urban setting or an environment that's more peaceful and secluded?
Program rules: What are the facility's policies on visitors, smoking, and cell phone use? What other rules does the treatment center have?
Types of Addiction Treatment Programs in Eugene, OR
Eugene is home to several alcohol and drug rehab centers, many of which offer different types of treatment programs to suit a wide variety of unique needs. One or more of the following programs may be a good fit for you based on your substance use history, mental health status, and other variables.
Demographic-Specific Rehab
Many facilities offer demographic-specific rehab programs for veterans, LGBTQ+ persons, men, women, and teens. These programs aim to provide an inclusive, safe space where people of similar backgrounds can feel understood, safe, and supported as they work through recovery.

Faith-Based Rehab
Faith-based rehab programs integrate evidence-based therapies and spiritual and/or religious practices like prayer, worship, and scripture reading into their recovery model. They're designed to help patients grow spiritually, find healing through their faith, and strengthen their resolve to recover.

Inpatient Rehab
Inpatient rehab programs take place in a highly supervised, structured residential setting and involve several evidence-based addiction therapies. They aim to stabilize patients and provide a secure, immersive environment where patients can focus intensely on recovery.

Outpatient Rehab
Outpatient rehab programs allow patients to live at home while they attend weekly treatment sessions on a set schedule. Partial hospitalization programs (PHPs) and intensive outpatient programs (IOPs) provide comprehensive treatment and involve several hours of therapy per week. Standard outpatient programs typically provide low-intensity counseling and can function as a form of aftercare.

Holistic Rehab
Holistic rehab programs integrate alternative therapies like yoga, meditation, and animal therapy with evidence-based addiction therapies to provide a holistic treatment approach. They aim to support whole-person healing and help patients improve their physical, mental, and spiritual well-being.

Dual Diagnosis Rehab
Dual diagnosis rehab programs are designed for individuals with co-occurring substance use and mental health disorders. They provide concurrent, evidence-based treatment for both conditions to help ensure one condition does not exacerbate the other when patients transition back to community life.

Luxury Rehab
Luxury rehab programs offer luxury amenities in an exclusive setting that's not unlike an all-inclusive, high-end resort. They aim to provide a remarkably comfortable environment where patients can feel as at home as possible as they undergo treatment.

Executive Rehab
Executive rehab programs cater to the needs of high-level professionals who need privacy and special resources to continue working as they receive treatment. Typically, executive programs give patients access to computers, conference rooms, the Internet, and other amenities that other programs don't offer.

Alcohol and Drug Laws in Eugene, OR
Oregon Good Samaritan Law: Under this law, anyone who calls 911 in the event of an overdose cannot be arrested or prosecuted for drug-related charges.7 This law also protects the overdose victim from arrest or prosecution for the same drug-related crimes.

Oregon Naloxone Standing Order: This order allows anyone at risk of an opioid overdose to get naloxone from a licensed pharmacy without a prescription. It also allows anyone who may be able to administer naloxone to someone experiencing an overdose to get the medication without a prescription.8

Oregon Family Leave Act (OFLA): In Oregon, anyone working for an employer with 25 or more employees can qualify for up to 12 weeks of protected leave if they need to enroll in addiction treatment. However, eligibility depends on whether the individual has worked for their employer for an average of 25 hours per week for at least 180 days.9

If you need help narrowing down the many Eugene alcohol rehabs and drug rehabs available to you, we're available day and night to assist you. Call our free, confidential helpline at 800-926-9037 (
Who Answers?) to chat with a treatment support specialist about your local addiction treatment options.
Resources
Oregon Health Authority. (n.d.). Oregon Prescribing and Drug Overdose Dashboard.
Oregon Health Authority. (2019). Adult binge drinking by county, Oregon, 2014–2017.
Lane County Department of Health and Human Services. (n.d.). Lane County Local Mental Health and Addictions Plan 2019–2021.
Substance Abuse and Mental Health Services Administration. (n.d.). FindTreatment.gov.
Substance Abuse and Mental Health Services Administration. (2016, December 16). Directory of Single State Agencies (SSA) for Substance Abuse Services.
Office of the Assistance Secretary for Planning and Evaluation. (n.d.). Frequently Asked Questions Related to the Poverty Guideline and Poverty.
Oregon Legislature. (2015). Oregon Laws 2015.
Oregon Health Authority. (n.d.). Naloxone Rescue for Opioid Overdose.
Oregon Bureau of Labor and Industries. (n.d.). Oregon Family Leave Act (OFLA).