Substance Abuse Statistics in Beaverton, OR
The following statistics reveal recent substance abuse trends in Beaverton and the surrounding Washington County areas:1,2

9%-5.4%
9% of 11th graders and 5.4% of 8th graders used illicit drugs in the past 30 days.
43
There were 43 drug overdose deaths in Washington county during 2017.
29
There were 29 opioid overdose deaths in Washington County during 2018.
17,000
The Washington County narcotics team seized more than 17,000 pills during 2021 – most of which were suspected as counterfeit Oxycodone pills.
Does Insurance Cover Drug Rehab in Beaverton?
Yes. Most private insurance plans and government-funded plans provide coverage for at least some, if not all, drug and alcohol rehab services.
Medicaid, Medicare, and TRICARE (coverage for military members) also cover a full range of rehab services, including outpatient, residential, and hospitalization, as well as therapy and medications related to rehab.
Medicaid Offers Coverage for Rehab in Beaverton, OR
Medicaid is a national health plan funded by the government, to offer coverage for low-income and disabled people of all ages. You are eligible for Medicaid if you are:
A resident of the state, U.S. national, U.S. citizen, permanent resident, or legal alien
Low-income and without other options for health insurance
Pregnant, blind, disabled, or in a household with someone with a disability
Caring for a child under 18
65 or old
Using Medicare to Help Pay for Rehab
Medicare is a government-funded insurance plan for individuals aged 65 and older, and those with certain health conditions. Medicare covers a wide range of medical services, hospitalization, and outpatient services.
Medicare recipients pay a monthly premium based on their income.
Medicare pays 80% of covered services, and the rest must be covered out-of-pocket or by supplemental insurance.
Many private insurance providers offer Medigap plans that cover the portion not paid by Medicare.
Medigap plans may cover additional rehab-related services such as counseling, specialized outpatient programs, or therapy via telemedicine.
Does Your Insurance Plan Cover Addiction Treatment?
Some things you should know about private insurance for drug and alcohol rehab in Beaverton:
All insurance plans offered in the Affordable Care Act marketplace must handle addiction treatment as an essential benefit.
The Mental Health Parity and Addiction Equity Act (MHPAEA) requires insurers to provide equivalent benefits for both medical and addiction-related treatments, including medications, hospitalizations, inpatient rehab, and outpatient rehab.
Some employer-funded and other individual plans may limit their coverage for addiction treatment services and aftercare therapies.
Rehab facilities set their own policies about acceptable payment methods, so it's best to check with the treatment center to confirm if costs are covered by your insurance plan.
Traveling to and Within Beaverton, OR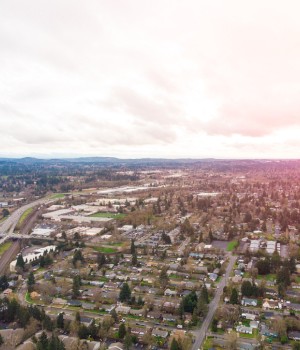 If you are considering an alcohol or drug rehab in Beaverton, Oregon, or visiting a loved one currently undergoing treatment at a Beaverton drug and alcohol rehab – here are some valuable tips to guide your travel plans.
The Portland area is known for its heavy and congested traffic, so give yourself extra time to get around town.
The City of Beaverton features an extensive public transportation system that makes it easy to travel in the city and throughout the area.
Locals consider the southwest part of Beaverton to be the safest part of town due to the low rates of crime.
If you'll be flying to Beaverton, you'll find a better variety of flights and availability if you fly into and out of the Portland Airport, which is 12.5 miles away.
Must-see sites in Beaverton include Tualatin Hills Nature Park, Cooper Mountain Nature Park, and The Belle Ainsworth Jenkins Estate.
Popular day trips from Beaverton include kayaking on the Columbia River Gorge, exploring in Silver Falls State Park, and hiking the trails of Mount Hood.