Portland Alcohol/Drug Use Statistics
Released in late 2021, statistics from the National Survey on Drug Use and Health show Oregon's teens and adults are struggling with substance use disorder (SUD). Oregon has the second-worst overall addiction rate in the country, with more than 18% of teens and adults reporting a problem with drugs or alcohol.1
The rest of the statistics are equally sobering. Oregon is:1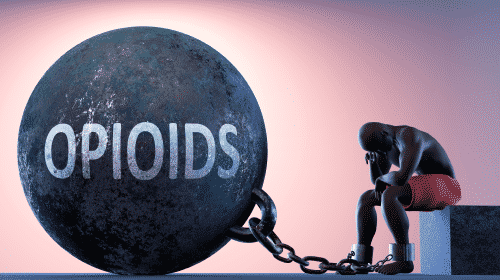 Ranks #1 state in the country for methamphetamine and prescription opioid addiction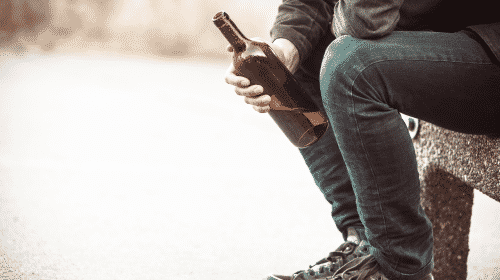 Ranks #5 state in the country for alcoholism, also known as alcohol use disorder (AUD)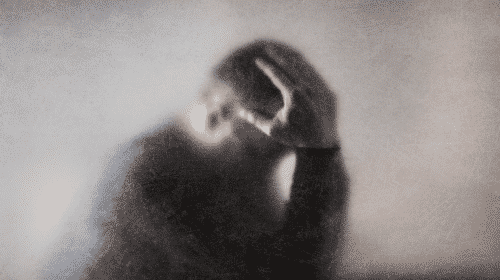 Alcohol is the most abused substance in the state, with over 12% of teens and adults suffering from AUD.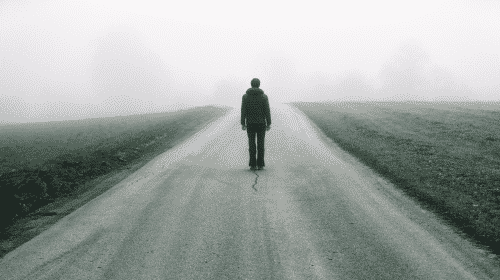 Ranks #50 in the nation for addiction treatment access, with 18% of residents unable to enter rehab.
Portland is the county seat of Multnomah County. In 2019, county officials stated that the rate of alcohol-related deaths was nearly twice as high as the national average, making it a bigger threat than opioids or methamphetamines.2 However, when it comes to drug-related deaths, meth is the biggest issue in Portland.3
The Cost of Alcohol or Drug Rehab in Portland
The cost of drug or alcohol rehab in Portland will vary based on the type of program you choose. For example, residential inpatient programs are often more expensive than outpatient treatment since you live at the facility full-time. If cost is a barrier to treatment, there are other ways to finance drug rehab in Portland, including scholarships and free rehab.
State-funded rehab is paid for entirely by the government. These programs are typically run out of the local public health office and provide free or low-cost treatment options for people without insurance or a steady income. A state-funded program offers many of the same treatment options as a private facility.
The Multnomah County Department of Behavioral Health works with treatment providers and community agencies to help individuals and families receive the treatment they need. Multnomah Other provides funding for SUD services with specific providers. To receive funding, you must meet the following criteria:4
Be a Multnomah County resident
Be at or below the 200% federal poverty line
Have at least one of the following: Be a member of the Oregon Health Plan, or plan to apply; have Medicare; be unable to afford insurance, or be underinsured
Does Insurance Cover Rehab in Portland?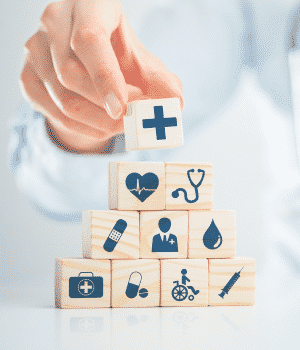 If you are part of a group plan through your employer and your company has more than 50 employees, your insurance is required to cover rehab through the Mental Health Parity and Addiction Equity Act.
Additionally, the Affordable Care Act considers addiction treatment to be an "essential health benefit" that must be covered by new plans that participate in the Health Insurance Marketplace. One thing to keep in mind, however, is not all drug and alcohol rehabs in Portland accept every insurance policy.
Private Insurance
Private insurance can be used toward the costs of drug or alcohol rehab in Portland. How much it will cover depends on your individual plan and the treatment program you choose. You may also be asked to choose from a list of in-network providers and to pick up some of the costs through a deductible or copayment.
Popular private insurance providers include Anthem, Blue Cross Blue Shield, UnitedHealthcare, and Humana.
Medicaid
Medicaid is federally covered insurance for people with low incomes. Nearly 12% of adults who participate in Medicaid have a substance use disorder.5 In Oregon, the Medicaid program is called the Oregon Health Plan (OHP). You can apply at any time. OHP covers substance use treatment, including residential and outpatient treatment, counseling, acupuncture, methadone treatment, and detox at a drug or alcohol rehab in Portland.
Medicare
Medicare is federally provided health insurance for adults 65 and older or under the age of 65 with a disability. It covers treatment for SUDs under the following circumstances:
Your healthcare provider states the services are medically necessary.
You receive services at an in-network and Medicare-approved facility.
Your provider sets up a care plan.
Does My Insurance Plan Cover Addiction Treatment?
Not every drug or alcohol rehab in Portland accepts certain private insurance providers, Medicaid, or Medicare.  You can call the number on the back of your insurance card during the days and hours listed to speak to your provider directly about the types of treatment your plan covers. If in need of further help, our treatment support specialists are available at 800-926-9037 (
Who Answers?) 24 hours a day, seven days a week, and can help you verify your insurance coverage and find the right Portland rehab.
How to Finance Addiction Treatment in Portland
A free drug or alcohol rehab may not have any openings. Perhaps you don't qualify for a state-funded rehab or don't have insurance. This should not be considered a barrier to getting the treatment you need for your substance use disorder. Some drug and alcohol rehabs in Portland do offer alternative payment options, and there are other ways to secure funding for rehab.
Choose a Program that Offers Payment Plans: Many drug and alcohol rehabs in Portland offer financing options that include payment plans. This allows you to pay a certain amount each month toward your treatment. Once you are out of rehab and in a more stable situation, you can pay more or even pay the rest of your treatment costs in full. Our directory allows you to search for rehab facilities that offer payment plans.
Apply for a Rehab Scholarship: Rehab scholarships can sometimes be available from non-profit organizations, foundations, or individual rehab facilities. They can also be combined with private insurance or Medicare and Medicaid to help finance the cost of your treatment. These scholarships are awarded on a case-by-case basis and may have specific requirements. It's best to contact the individual facility directly to see what scholarships they may have available.
Find a Sliding Scale Rehab Program: A sliding scale payment program at a drug rehab or alcohol rehab in Portland is one of the more commonly offered financial options. This allows you to pay what you can afford during your treatment time, and the amount can change from month to month, depending on your income. Our treatment support specialists can help you identify a facility that offers this payment option.
Popular Drug & Alcohol Rehab Centers in Portland
Portland rehabs are designed to meet the specific needs of each patient. From population-specific facilities to those focused more on holistic healing, you'll have no trouble finding a drug or alcohol rehab in Portland that will suit your recovery needs.
Tree House Recovery PDX
Tree House Recovery PDX is designed for men who are suffering from drug or alcohol addiction. It features residential living spaces, treatment facilities, and therapy centers, all located in the center of Portland. Tree House Recovery utilizes a variety of treatment approaches, including writing, fitness, and yoga therapy. The center accepts self-pay options and private insurance.
Serenity Lane
Serenity Lane offers inpatient and outpatient services to men and women aged 18 and older. Its residential treatment center provides support for co-occurring mental health disorders and medical detox. There is also a partial hospitalization program, several levels of outpatient treatment, and a family program. Serenity Lane accepts Medicaid and also offers sliding scale payment assistance.
CODA Treatment Recovery
Founded in 1969, CODA offers residential treatment, outpatient programs, and supported housing for men, women, and young adults. The center believes in a medical approach to treatment that includes medications to help with withdrawal along with individual and group therapy. CODA offers free treatment for those who qualify, along with financial aid and sliding scale payment options.
Fora Health
Fora Health offers the full spectrum of treatment options, which allows its patients to easily transition to different parts of their recovery journey. Services include dual diagnosis treatment, medications, family therapy, and peer mentor services. This LGBTQ+-friendly rehab accepts all genders and young adults. The center accepts most private insurance and Oregon Health Plan Coordinated Care Organizations.
Addiction Treatment Settings
There is no "one-size-fits-all" approach to treatment for substance use disorder. Addiction treatment settings at a alcohol or drug rehab in Portland can vary in intensity and approach depending on your type of SUD and the kind of treatment you are seeking.
Inpatient Rehab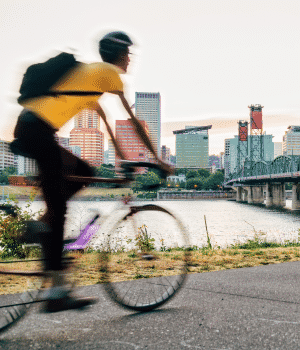 Residential or inpatient rehab is typically for people who have completed medical detox and would benefit from highly structured care. You live at the rehab facility, which includes 24-hour supervision or care. The length of the program can run as little as 30 days or for many months. Days typically include group activities, therapy, and medical care.
Partial Hospitalization Programs
A partial hospitalization program (PHP) is when the patient stays at the hospital for no more than 20 hours a week, often during the day. There are no overnight stays. A PHP includes a mix of outpatient individual and group counseling in a hospital setting. Nurses and doctors are available for medical care when needed. This setting can be used as a step-down from inpatient treatment. You can also choose a PHP program if you've had a relapse or require more intense services but can't or don't want to enter an inpatient facility.
Intensive Outpatient Programs
Intensive outpatient treatment (IOP) requires the patient to spend more time in the program than in a standard outpatient program; often, this means nine or more hours a week. You'll receive an individual treatment plan based on your particular needs. Treatment includes individual counseling as well as group therapy. Patients often start an IOP after completing inpatient rehab or a PHP. Some IOPs may have sessions every evening during the week so you can continue to go to work, while others may require you to attend during the day, up to three days a week.
Standard Outpatient
Standard outpatient treatment often includes attending counseling for a couple of hours per week, split up over one or two sessions.. It can include group, individual, and family sessions. Outpatient treatment allows you to keep working, going to school, or taking care of your family while in treatment. Patients who have a safe place to live, a strong support system, and reliable transportation are good candidates for outpatient treatment.
Telehealth and Online Addiction Treatment
Some Portland drug and alcohol rehabs are using telehealth and online addiction treatment. Telehealth involves accessing care remotely through your phone or computer. This allows people who may not be able to access in-person treatment due to travel or childcare issues to still get the help they need. However, not all insurance plans cover telehealth treatment, so make sure to check with your provider.
A 2021 study found that telemedicine for addiction treatment was as effective as in-person treatment, especially when it comes to individual counseling.6
Medical Detox
Detox is often the first step in the addiction recovery process. Medically supervised detox help maintain comfort while all traces of the substance to leave the body. During medical detox, specific medications are given to help manage the uncomfortable or dangerous side effects of withdrawal symptoms. Medical detox is especially recommended if you have a prescription opioid, heroin, or alcohol addiction.
Medical detox only addresses the physical dependence on drugs or alcohol and does not address the underlying causes of a substance use disorder. Once detox is completed, the next step should be the appropriate addiction treatment program.
Specialized Rehab in Portland for Various Populations
There are Portland drug rehabs and alcohol rehabs that offer programs tailored to the unique needs of a specific population, such as teens or the LGBTQ+ community. Even a gender-specific rehab can provide support programs that are focused on the different ways substance use disorders present themselves in men compared to women.
Veteran Rehab
Substance use disorders are a growing problem among military veterans, particularly alcohol use disorder.7 Nearly 11% of veterans who came to the Veterans Administration healthcare system for the first time met the criteria for a substance use disorder.7

Prescription drug misuse, such as opioids, is also on the rise among veterans.7 Opioids are often prescribed to veterans to address issues such as migraines and chronic pain.7 Veterans diagnosed with post-traumatic stress disorder are also more likely to receive an opioid prescription.7

A Portland rehab designed for veterans will take a targeted approach to address their needs, particularly when it comes to co-occurring mental health disorders. They can also go through treatment surrounded by people who understand their experiences. This provides an atmosphere of safety where veterans can feel comfortable sharing their feelings.
LGBTQ+ Rehab
RThose who identify as LGBTQ+ are almost twice as likely to be diagnosed with a substance use disorder than those outside the community.8 An LGBTQ+ rehab provides a safe, compassionate, and understanding place where people can seek treatment.

This type of rehab employs staff that understands the stressors that accompany the LGBTQ+ population and receive special training to help them address these needs. Such stressors may include homophobia, discrimination, family rejection, and depression. More importantly, patients understand that they will be accepted without judgment or discrimination.
Men-Only Rehab
Studies show men are about twice as likely to have a substance use disorder than women.9 They are also more likely to have higher rates of alcohol use, including binge drinking.10

A male-only rehab gives patients a chance to connect with other men who have been through a similar experience, without any distractions. This can help build a sense of camaraderie, help men feel less isolated, and make it easier to open up about feelings and concerns.
Women-Only Rehab
A rehab in Portland that accepts only women will feature staff trained to deal with the special needs that are associated with women's substance use disorders and recovery. Women are more likely to have a history of trauma and are also more likely to have a co-occurring mental disorder, such as anxiety or depression, than men.11

A women-only rehab provides a safe environment where a woman can begin healing from any past trauma and comfortably address the root of their addiction while being supported by other women. This includes gender-specific therapies and treatments that understand stressors women commonly face.
Young Adult Rehab
It's not uncommon for teens to struggle with addiction. According to the 2020 National Survey on Drug Use and Health, 6% of all adolescents between 12 and 17 had a substance use disorder.12 However, they have unique needs when it comes to treatment.

A Portland drug or alcohol rehab targeted at teens removes them from the pressures of daily life, including many of the triggers that may have led to their addiction. It also provides a structured, healthy environment where teens can learn how to develop better coping mechanisms. There will typically be peer support groups, family therapy, and time set aside so they can keep up with their schoolwork.
Teen Rehab
It's not uncommon for teens to struggle with addiction. According to the 2020 National Survey on Drug Use and Health, 6% of all adolescents between 12 and 17 had a substance use disorder.12 However, they have unique needs when it comes to treatment.
A Portland drug or alcohol rehab targeted at teens removes them from the pressures of daily life, including many of the triggers that may have led to their addiction. It also provides a structured, healthy environment where teens can learn how to develop better coping mechanisms. There will typically be peer support groups, family therapy, and time set aside so they can keep up with their schoolwork.
 Should I Travel to Portland for Drug and Alcohol Rehab?
Traveling for rehab can remove you from harmful influences or distractions that could derail your recovery efforts. As one of the largest metropolitan areas in Oregon, Portland can offer you a fresh start, as well as many options for drug or alcohol rehab.
Neighborhoods in Portland to Consider for Treatment
Portland features dozens of neighborhoods divided into Northwest, Northeast, Central, Southwest, Southeast, and East Portland. A few notable areas include:
South Waterfront: This neighborhood is located along the Willamette River and is home to the city's one pedestrian-only bridge. It's located close to downtown and near the Oregon Health and Science University.
Northwest District: Considered one of the most walkable areas of Portland, this popular neighborhood is full of beautiful homes that have been remade into boutiques and bookstores. It's also home to Forest Park, the largest public park in Portland.
The Pearl District: The Pearl District is home to great restaurants, and First Thursday, when the streets turn into pedestrian-only walkways and art galleries open their doors. There are plenty of bike lanes, walking access to all of the bridges that connect to the east side of the city, and easy access to public transportation.
Sellwood Moreland: This older neighborhood has an eclectic mix of restaurants and shops. It borders the Oaks Park wildlife refuge and offers great views of the Willamette River.
Arlington Heights: Arlington Heights is home to the Portland Zoo, the famous Portland rose gardens, and Hoyt Arboretum. It's very accessible by foot and features some of the best parks in the city.
Alcohol & Drug Laws in Oregon
Drug Decriminalization and Addiction Treatment Initiative: In 2021, Oregon became the first state to no longer make it a crime to possess small amounts of illegal drugs such as cocaine, heroin, methamphetamine, and oxycodone. Instead, the person is subject to a $100 fine. They can either pay the fine or have it waived by attending a health screening. Those caught with larger amounts of illegal drugs are still subject to arrest. The measure also expands funding and access to addiction treatment services.
Good Samaritan Law: Under the Good Samaritan Law, if someone is overdosing and you reach out for medical help, neither of you can be arrested or prosecuted for:

Drug possession
Being in the vicinity of drug use
Violating probation or parole due to drug use or possession
Outstanding warrants from drug use or possession
This law does not protect you from other crimes that may have been committed, such as weapons possession or outstanding federal warrants or warrants from another state.
Naloxone Access Law: In Oregon, anyone can get naloxone, or Narcan, from a pharmacist without a prescription. State law allows people to carry and use naloxone on anyone who may be experiencing an opioid overdose.
Aftercare Options for Post-Rehab Success
Once you've completed a rehab program, it's important to create an aftercare plan for post-rehab success. This plan will include activities, meetings, and other resources to help you manage your day-to-day life and any triggers or cravings you may face when treatment is over. Each person's aftercare plan will be based on their own needs.
Sober Living Homes
If you started treatment at a Portland drug or alcohol inpatient rehab, a sober residence could be the appropriate next step. These residential housing situations are good options for those who have an uncertain living situation or who lack a strong sober support network. A sober living home can include a therapeutic community, recovery housing designed for short-term needs, or a halfway house.
Support Groups
Support groups provide the continuous encouragement needed to help avoid relapse and stay sober. These groups are made up of people who have been where you are and understand your experiences. The options include:
12-step groups: These include Alcoholics Anonymous or Narcotics Anonymous.
SMART Recovery: Self-Management and Recovery Training (SMART) is a secular support group based on cognitive-behavioral therapy that helps people learn the skills needed to live a life free from addiction.
Non-12-step groups: These groups are designed for people who are looking for a non-spiritual approach.
Individual and Group Counseling
Individual and group counseling can be helpful for people who continue to face triggers and stressors that could threaten their recovery. Counseling is also beneficial if you are working through additional mental health issues.
Our treatment support specialists are available 24 hours a day, seven days a week, to assist you with finding a program. Just call our free and confidential helpline at 800-926-9037 (
Who Answers?) .
Resources