Alcohol and Drug Use Statistics in Gresham, OR
Located in Multnomah County, on the far east side of the Portland-Metro Area, Gresham has a high population of homeless and at-risk youth and adults. Here are some statistics about Gresham's drug and alcohol users:1,4,5,6,7
Over half of overdoses in Multnomah County occur in public spaces, and the majority of others occur in private homes.
Two-thirds of 911 calls to report overdose events happen from a person's home.
Financing Alcohol and Drug Rehab in Gresham, OR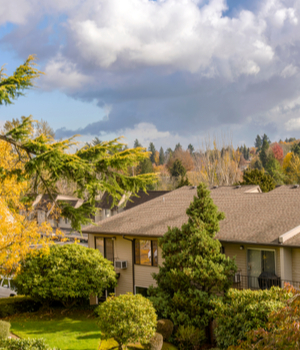 Various agencies in the city and nearby throughout the Portland Metro area can help you with low-cost or free rehab services. They can get funding from public donations as well as block grants from federal agencies. For example:
De Paul Treatment Centers in Portland offers free rehab care for people that qualify by being low-income and in need, including detox services and medication-assisted treatment (MAT)
Serenity Lane accepts state-funded insurance for services, including Medicaid and TRICARE
Volunteers of America has free rehab centers in Gresham, including inpatient rehab for women and men, and family relief centers for those balancing recovery and raising children
LifeWorks NW in Gresham offers various services for youth and adults regarding mental health and substance use disorder (SUD) and offers services to those without insurance
The Multnomah County Department of County Human Services offers help for residents dealing with myriad issues, including addiction to substances. You can reach out to them for a free assessment, and referrals to open state-funded rehab programs. They can also help you apply for low-income health insurance. You can also dial 211, the statewide social services directory hotline, to be referred to your nearest social services office as well as given referrals to other quality rehab centers.
Medicaid and Medicare for Rehab
Medicaid, or OHP (Oregon Health Plan), is health insurance for people with a low income who can't afford private insurance coverage. This program pays for various services, including outpatient rehab, medication-assisted treatment (MAT), and counseling. Reach out to the county human services department to apply for Medicaid.
If you're over 65 or disabled, you likely qualify for Medicare. This program is available for people who don't qualify for traditional insurance and comes with co-payments, deductibles, and other fees like private health insurance. It pays for more services than Medicaid, including inpatient rehab, though there is a daily cost. Look for a Medicare advisor who can help you apply for the program, you can find one by calling the Oregon state helpline at 211.
Private Health Insurance for Drug Rehab
There are various private health insurance companies you can use in Gresham, including Beacon, Anthem, Kaiser, ValueOptions, and Cigna. You can use your private health insurance to pay for most medical services provided in rehab, such as therapy, medication, and nursing services. To find out what your fees would be and what rehab centers in the area are in-network providers, call the number on the back of your insurance card. Depending on the type of rehab facility and amenities, and if you enroll in a long-term or short-term recovery program, costs change and insurance varies.
Is it Easy to Travel to and Within Gresham, OR?
Getting There: If you want to visit and support your loved one in Gresham, you can fly to the city through the PDX International Airport. The airport has multiple bus stations that can take you directly to your address in Gresham and nearby cities.
Getting Around: Getting around Gresham is easy, as there are two local bus systems, both of which operate on daily routes, even during holidays. The MAX transit line is a railway that moves between cities across dozens of stops. You can travel from Gresham to Downtown Portland in less than an hour on the MAX. On most streets, you can also ride the TriMet bus system, which has local stops within Gresham every few blocks.
Attractions: Gresham has plenty of local amenities, as well as easy access to the wealth of local and bix-box stores in the Portland metro area. There are six primary schools in the city of Gresham and Mt. Hood Community College. You can take your youngsters to one of the 18 local parks, including the downtown Gresham Splash Pad Park, and the nearby Hogan Butte Nature Park.
According to the Substance Abuse and Mental Health Services Administration (SAMHSA), there are 10 certified rehab centers in the city and 58 within 15 miles of Gresham, so you have plenty of options.9