Tulsa Alcohol and Drug Use Statistics
According to recent data from Tulsa County, 2019 experienced:1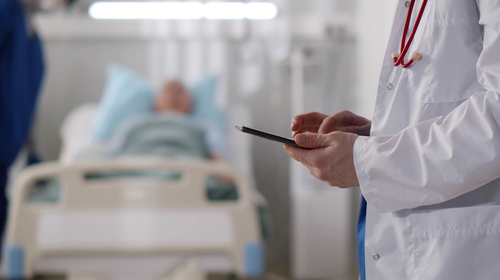 Overdose Hospitalizations
The seventh highest overdose hospitalization rate in the country, with opiates leading to one in five cases.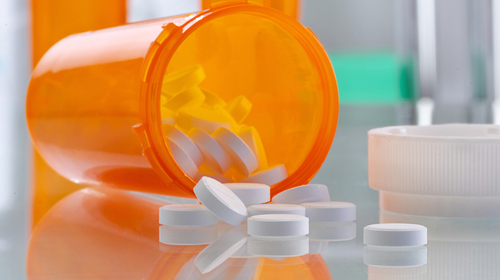 Prescription Medication Overdoses
Of the various illicit substances that led to overdoses, prescription anxiety medication led to 15% of hospitalizations.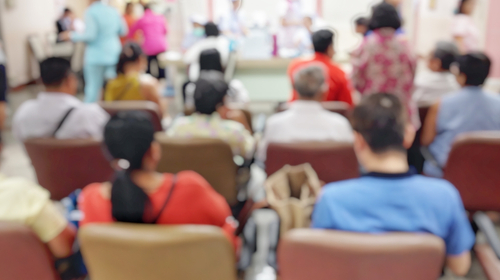 Weekly Drug Misuse Numbers
Recent data shows that 94 Oklahomans are hospitalized due to drug misuse every week.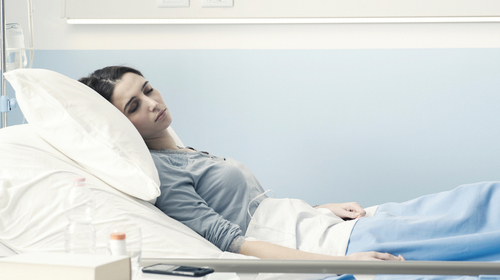 Hospitalization Among Women
Women are 50% more likely to be hospitalized for drug-related emergencies, and men are twice as likely to die from overdose.
What is the Cost of Rehab in Tulsa?
When looking for alcohol rehab and drug rehab in Tulsa, you can look for non-profit and governmentally-funded programs or, if you have private insurance or can self-pay, you can seek out a private rehab. However, there may be a difference in the quality of some amenities or the personal space afforded to each resident, as publicly-funded programs tend to have less money available for luxury accommodations.
Whatever your budget and payment options, the rehab program you choose will be able to provide you with a high level of care for all of your recovery needs. Both programs offer evidence-based therapies, and residential facilities will give each client their own sleeping space regardless of how they pay for treatment.
How to Find Free Rehabs in Tulsa
State-funded rehabs generally receive money from the government and national organizations dedicated to helping people battle substance misuse. The Substance Abuse and Mental Health Services Administration (SAMHSA) provides block grants to localities that help run residential and various degrees of outpatient programming. You can reach out to your local social services agency to inquire about any low-income addiction treatment programs they may have available or can refer you to.
Does Insurance Cover Rehab in Tulsa, Oklahoma?
Generally speaking, yes, insurance does often cover inpatient and outpatient rehab. The Affordable Care Act (ACA) and Mental Health Parity and Addiction Equity Act require insurance providers to cover addiction treatment and mental health services to the same extent that they do medical services—plus, substance addiction was established as one of the ten essential health benefits.
Private Insurance: Private health insurance coverage is usually found within employee benefits packages, though the new open healthcare market now offers coverage to people outside their employer. Providers such as Aetna, Cigna, and United Healthcare Group can pay for medication, counseling, and residential treatment as it's medically necessary.
Medicaid: Medicaid is a government-funded health insurance program for people who can't afford private insurance and don't have access to employer-funded insurance. You qualify for this program based on annual income and family size.

Medicare: Similar to Medicaid, Medicare is federally-funded health insurance coverage for those who qualify based on age and disability. Many rehab centers accept both forms of insurance and generally state it on their website.
Does My Insurance Plan Cover Addiction Treatment?
The only way to determine exactly what services your health insurance coverage pays for is to call the number on your insurance card. If you need help choosing what rehab program you can enter, call us at 800-926-9037 (
Who Answers?) anytime to discuss your options and verify your insurance.
How to Finance Addiction Treatment in Oklahoma
While most centers accept self-pay and private insurance, people with addiction don't always have access to those resources. Fortunately, there are various programs for people of all income levels. According to SAMHSA, in the 25 miles from the Tulsa city center, there are:2
Regardless of your financial situation, there are rehab centers in or near Tulsa that offer financial support like sliding-scale fees and scholarships for the particularly needy.
Types of Financial Support
Apply for a Rehab Scholarship: Rehab scholarships may be offered by programs with access to federal and SAMHSA block grants. Reach out to your desired rehab's intake department to ask if they can offer you a rehab scholarship to pay for all or part of the cost of your recovery treatment services.
Find a Sliding Scale Rehab Program: A sliding scale rehab program allows low-income participants to pay for their care based on a percentage of their income. This type of program is valuable if you have a job or other source of income but don't quite make enough to pay for the treatment program you need. County-led programs typically offer this option for people that qualify.
Choose a Program that Offers Payment Plans: Many rehabs, particularly those that are more exclusive, may offer payment plans instead of requesting the full cost of care up front. This might make affording treatment easier to accomplish. The facility might request a down payment on care, and there may be interest and administrative charges related to the payment plan.
Popular Drug and Alcohol Rehab Centers in Tulsa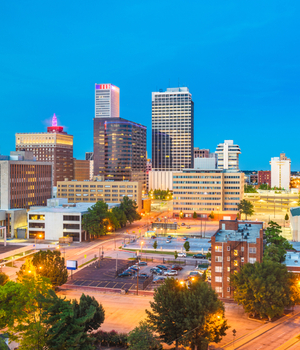 Given the number of rehabs available in the city, it can be overwhelming trying to find where to start on your journey to sobriety. We've put together a list of the top rehabs in the city, based on user reviews and overall program quality, that can jumpstart your research.
CALM Center
Tulsa's CALM Center offers different substance misuse recovery programs, including opiate treatment. They also offer post-COVID counseling services for those mentally affected by the isolation and stress of the recent pandemic. CALM Center works with clients of all ages and helps clients comply with court-mandated recovery requirements.
12 and 12 Addiction Recovery Center
The 12 and 12 Addiction Recovery Center's recovery programs include medically assisted detox, an intensive inpatient program, transitional living settings, and outpatient programs with varying levels of care. This center is dedicated to being available for anyone over 18 in need of addiction services and accepts federal and state funding as well as financial assistance programs for those in need.
Parkside Psychiatric Hospital and Clinic
Near Benedict Park, Parkside Psychiatric Hospital and Clinic has a range of inpatient and outpatient facilities to treat substance misuse disorders and co-occurring mental illnesses. Their dynamic treatment schedule includes offerings like art and pet therapy. The group also offers community-focused programming, providing food, clothing, and books to impoverished clients and their children, in addition to telehealth services to further reduce the cost of clients' needs.
Tulsa Comprehensive Treatment Center
The Tulsa Comprehensive Treatment Center opioid use treatment programs offer integrated treatment with a people-centric focus. Medications used in their various programs include methadone, suboxone, buprenorphine, Vivitrol, and naltrexone. They accept most insurances and are available 24/7 for intake requests and inquiries about their programs.
Addiction Treatment Settings in Tulsa
There are flexible rehab options available for you when you want to take part in addiction therapy while balancing work and family from home. Alternatively, you can move into a residential treatment center that allows you to focus fully on your recovery efforts. Whatever your situation, there's a rehab in Tulsa that can help you beat addiction.
Inpatient Rehab
Inpatient Tulsa alcohol rehabs and drug rehabs provide a secure, stable environment to undergo intensive addiction treatment. Inpatient rehab facilities tend to offer private or shared accommodations, dining plans that often include client participation at some level, shared recreational facilities such as game and fitness rooms, and a myriad of therapy locations on-site.
Partial Hospitalization Programs
The most intensive form of outpatient rehab, partial hospitalization programs (PHPs), also known as day programs, require clients to visit the rehab facility daily to partake in therapy, drug education, and medical treatments. This type of program can last for a month or 90 days, depending on your needs. PHPs provide a bridge in the gap of services between detox programs and outpatient drug and alcohol counseling.
Intensive Outpatient Programs
Intensive outpatient programs, IOPs, are less stringent than PHPs, but offer the same type of therapies, only several days a week instead of daily. IOPs also tend to offer telehealth services instead of requiring a physical trip to the clinic, instead offering to counsel over the phone and with video conferencing.
Standard Outpatient
Standard outpatient treatment is the least intensive treatment option, including a few hours of care per week, spread out over one or two meetings per week. This type of treatment typically involves individual therapy and group counseling. Because of its low intensiveness, many people supplement outpatient treatment with other support, such as 12-step meetings.
Telehealth and Online Addiction Treatment
Remote substance use treatment services, or telehealth, is a method of service delivery that lets you work with your medical team from home. You can conduct doctor's appointments, speak with counselors and manage your prescriptions over the phone or video calls. These services are typically covered by private and state insurance, and over half of telehealth users were Medicaid and Medicare patients in 2021.3
The popularity of virtual treatments has exploded in recent years, with usage increases as much as 800% in areas heavily affected by the COVID-19 pandemic.3 This is great news for those who want to utilize telehealth services, as more providers now offer the service. In Tulsa, there are 16 telehealth, mental health, and substance use providers.2
Medical Detox
Withdrawal medications help alleviate cravings, lessen the uncomfortable withdrawal symptoms, and keep you comfortable while detoxing and further recovery efforts.
Detox programs are necessary before entering rehab if you have severe physical dependence, especially to alcohol, benzodiazepines, or opioids. You need to spend time under medical supervision in a specialized clinic until your body has completely detoxed from the addictive substance. While your body adjusts to life without the substance, you can experience withdrawal symptoms such as tremors and seizures that can be life-threatening.
Undergoing detox can be very uncomfortable, and that alone often deters people from taking advantage of detox programs. Rest assured, these programs are built for the patients' comfort, with supportive medication like pain relief and IV fluids available as needed, administered by highly trained nurses.
During your time in detox, you'll also be able to participate in drug education and counseling programs to help you mentally recover from the addiction. Depending on the drug you are addicted to, detox can take several days or up to two weeks to complete.
Specialized Rehab for Various Populations
When your life is complicated by a series of circumstances, such as your sexual identity or a trauma, look for a rehab that caters to your unique circumstances and connects you to a community of people like you.
LGBTQ+ Rehab
Members of the LGBTQ+ community may struggle with issues related to self-image and self-esteem, strained family relationships, and negativity from society in various forms. It's no surprise that LGBTQ+ people are twice as likely to be addicted to marijuana, three times more likely to use opioids, and tend to enter treatment with more severe and co-morbid disorders than other populations.4 Luckily, there are LGBTQ+ rehabs that can help, providing a supportive environment and needed therapy.
Veteran Rehab
Veterans face a long list of mental health disorder indicators such as anxiety, depression, insomnia, and PTSD. Seek a substance misuse treatment that has experience with the traumas that often lead veterans to seek solace in substances. These programs provide evidence-based therapy to help soldiers learn anger management, overcome flashbacks, and find healthy ways to communicate with their loved ones after coming home.
Men-Only Rehab
Rehab programs for men are designed to provide a secure environment that facilitates bonding between participants, creating a lifelong network of brothers in recovery. These programs focus on teaching men life skills, including organizational skills along with emotional regulation and improved communication.
Women-Only Rehab
Rehab for women helps clients overcome issues that women tend to face, such as single motherhood and sexual trauma. Programs usually include holistic therapies that incorporate mind and body practices, such as yoga and journaling. They may also have rooms for families to spend time or even let children habitat with mothers in rehab.
Teen Rehab
Rehab for teens in Tulsa helps people under 18 who are trying to navigate their education, blossoming careers, families, and social life with the extra burden of behavioral addiction. These centers often have amenities that support your outside life, like study space, sports and other recreational activities, and sober outings.
Should I Travel to Oklahoma for Drug and Alcohol Rehab?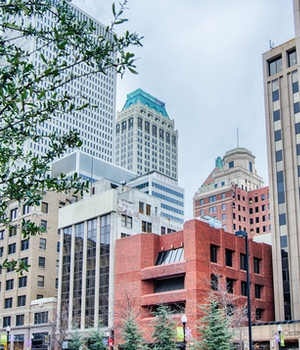 If you want a change of pace from your current location, traveling for rehab may be in your best interest. Make a careful decision on the rehab center you want to live in based on these important points:
Tulsa is a bustling metropolis with a lower than average cost of living and mild climate, and access to a wide variety of shopping, eating, and places to work, which might be a factor in your decision.
Does it matter if you have roommates while in treatment, or do you want a private room?
Does your health insurance coverage pay for treatment at your chosen facility? Call before taking a tour and verify your insurance coverage to save some time.
Does the facility have a community and philosophy that would be beneficial to your recovery?
Do the amenities and therapies line up with your favorite activities, hobbies, and lifestyle?
Will there be aftercare provided when you graduate from the program?
If you love the sound of being close to the majestic Arkansas river and other natural locations, as well as the metro, Tulsa might be the place for you to rehab. Take a look at some of the popular neighborhoods in the city.
Neighborhoods in Tulsa to Consider for Treatment
Downtown and midtown areas are popular with young professionals who want to enjoy the privacy of their condos or small home. The Cherry Street and Brookside neighborhoods offer a variety of comfy apartments and single-family homes for new residents to check out, as well as plenty of activities for people to enjoy, like restaurants and shops.
The Pearl District provides a bevy of gorgeous areas to call home as well as places to work and shop. The community has a wealth of natural spaces, such as landscaped ponds and a canal, as well as proximity to Centennial Park. On the edge of the Arkansas River, the West Tulsa neighborhood has easy access to highways and the seat of Oklahoma State University.
Alcohol and Drug Laws in Tulsa, OK
Oklahoma has passed a variety of laws in response to the growing trend of alcohol and drug misuse. These laws are designed to protect at-risk populations from drug-related deaths and discrimination and offer a safety net to people living with addiction, allowing them to seek treatment.
Mental Health Parity Passes: Oklahoma's Mental Health Parity laws require treatment centers to provide the same level of care for clients, regardless of the type of insurance or payment they use. This prevents treatment providers from offering a lower standard of care to people utilizing Medicaid, Medicare, IHS, or other forms of federal and state-funded health care funding.5

Good Samaritan Overdose Prevention Law: Like most states, Oklahoma has a Good Samaritan law that enables bystanders in the presence of a suspected overdose to reach out to emergency responders for help. Police officers and other first responders are equipped with Narcan to reverse a drug overdose, saving lives if they arrive in time, so they urge the public to call 911 if they suspect someone is overdosing on opiates, alcohol, or another substance.
Opiate Prescription Regulation Bills: In 2018, Oklahoma passed a series of bills, including House Bill 1446, designed to reduce the overall increase in fraudulent prescriptions and resulting opioid overdose deaths.6 The bill dictates objects such as prescribing doctors' new need to register prescriptions into a state database electronically and include treatment notes regarding their observed and admitted opiate use into their medical files. This bill is in addition to 2013's Reducing Prescription Drug Use in Oklahoma package that facilitates the use of Naloxone in suspected overdose cases for emergency first responders and trained family members.7

Aftercare Options for Post-Rehab Success
When seeking addiction treatment, remember that the journey doesn't end when you graduate from rehab. It's incredibly important to engage in long-term drug and alcohol education and counseling to ensure lifelong relapse prevention. This can come in the form of community-based support groups or 12-step programs. You can also engage in a more person-centric aftercare program like SMART Recovery that focuses more on individualized counseling to facilitate personal growth.
Look for a treatment center that has an alumni program to ensure the ongoing success of its graduates. These programs typically include weekly or monthly meetings, either in person or via teleconference. If you're under a court-mandated treatment plan, you might need an aftercare program that includes periodic drug testing.
Whatever your circumstances, you can find plenty of results when searching for drug and alcohol rehab in Tulsa. Call us at 800-926-9037 (
Who Answers?) to speak with a specialist who can help you verify your insurance, discuss the ideal setting for your situation, and find the best rehab near you.
Resources
Oklahoma State Department of Health. (2022). Tulsa County Overdose Fact Sheet.
Substance Abuse and Mental Health Administration. (2022). Behavioral Health Services Treatment Locator.
Assistant Secretary for Planning and Evaluation Office of Health Policy. (2021). National Survey Trends in Telehealth Use in 2021.
National Institute on Drug Abuse. (2022). Substance Use and SUDs in LGBTQ+ Populations.
Legal Aid Services of Oklahoma. (2022). Mental Health Parity Passes.
Oklahoma Senate. (2018). Senate Act 1446.
Oklahoma State Department of Health. (2022). Naloxone.