Alcohol and Drug Abuse Statistics in Moore, OK
Like much of the United States, Moore and Cleveland County have experienced the effects of the nationwide "opioid epidemic" driven by prescription painkillers like oxycodone and fentanyl as well as heroin, morphine, and illegally produced fentanyl analogs. But in Cleveland County, methamphetamine tops the list of substances driving the county's drug-related hospitalization and death rates, with a 12-fold increase in meth-related overdose deaths between 2007 and 2020.3 Here are a few more recent statistics on drug and alcohol use in Moore and Cleveland County:4

153
Of 153 drug-related deaths in Cleveland County in 2020, 85 involved prescription or illicit opioids.
25 to 54
The highest overdose death rate in Cleveland County was among adults aged 25 to 54.
79%
Males were 79% more likely than females to die of an overdose.
64%
In 2020, methamphetamine was involved in 64% of Cleveland County's overdose deaths.
Traveling to and Within Moore, OK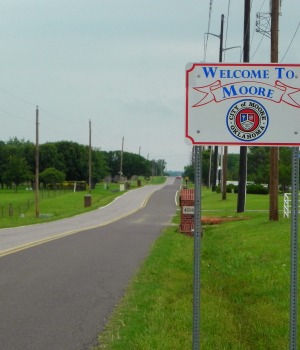 If you're looking for a drug and alcohol rehab in Moore, or if you're visiting a friend or loved one who's receiving addiction help at an alcohol and drug rehab in the area, you might like to know a few facts about the city and nearby communities:
Moore is located about 11 miles from Oklahoma City—so close it's considered a suburb.
Transportation between Moore and Oklahoma City includes city bus and taxi services.
Reach Moore by car via Interstate 35 North and US 77 North.
The area is served by Will Rogers World Airport in Oklahoma City, about 7 miles from Moore.
Moore has over 300 acres of parklands, including dog parks, lakes, and bike trails.
Moore and neighboring Oklahoma City have the most major hotel and motel chains, including Hampton Inn, Best Western, Comfort Inn, and La Quinta.
Resources