Alcohol and Drug Use Statistics in Norman, OK
Statistics from the Oklahoma Department of Mental Health and Substance Abuse Services indicate that of all Oklahoma counties, Cleveland County has one of the lower rates of substance abuse.
However, thousands of residents need treatment for alcohol and/or drug use, and many do not receive it. Cleveland County data from 2016 to 2021 shows that:1, 4, 5
62%
Roughly 62% of individuals who died from an alcohol or drug overdose had a history of substance abuse,
1,300
Annually, approximately 1,300 people are admitted to addiction treatment facilities in Cleveland County
43%
In 2021, roughly 43% of individuals aged 12 and older in rehab said they used methamphetamine.
39%
Approximately 39% said they used alcohol, nearly 30% said they used marijuana, 17% said they used heroin, and 13% said they used non-heroin opiates.
Paying for Alcohol and Drug Rehab in Norman, OK
No matter your financial situation looks, you have several options for alcohol or drug rehab centers in Norman. If you can demonstrate financial need, you could qualify for low-cost or free treatment at a local facility. Free rehab options within and near Norman include:

Government-funded rehabs: These treatment facilities receive grants and other subsidies from state and federal sources, providing free treatment for Oklahoma residents who can't pay.
Methadone clinics: If you need treatment for opioid dependence, you may be able to access low-cost or free medication-assisted treatment (MAT) at one of these local clinics.
Sliding Scale Rehab Program: At least eight rehab facilities within 25 miles of Norman use a sliding fee scale.6 These facilities only charge you what you can afford to pay based on your income so that treatment may be free.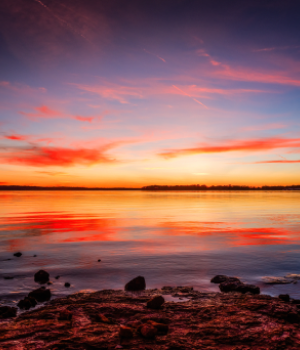 If you'd like to qualify for free treatment, one or more of the following Norman alcohol rehabs or drug rehabs may be able to help you:6
Millennium Community Services
Virtue Center
Central Oklahoma Community Mental Health Center
Moore Youth and Family Services
Rightway Medical OKC South
Community Works Norman Outpatient Clinic
Paying for Treatment With Private Insurance
If you have private health insurance, your plan may cover some or all of your treatment costs at an alcohol or drug rehab in Norman. Several addiction treatment facilities in the city and surrounding areas accept most major insurance providers, including Blue Cross Blue Shield, CommunityCare, HealthChoice, GlobalHealth, and others. You can find out which facilities take your plan by searching online for "alcohol rehab" or "drug rehab." Then call each treatment center to ask about insurance coverage.
Paying for Treatment With Medicare or Medicaid
Several Norman drug rehabs and alcohol rehabs take Medicare and Medicaid. If you have one of these plans, it may pay for some or all of your treatment costs, depending on the type of care you need. If you don't yet have Medicare or Medicaid, you may qualify to enroll in one or both of these plans if you meet their age and/or income restrictions.
To qualify for Medicare, you must be 65 years of age or older and can sign up for a plan three months before your 65th birthday. You may also be eligible to sign up if you're younger than 65 and have a qualifying chronic disability.7
You may qualify to sign up for Oklahoma Medicaid (SoonerCare) if you:8, 9, 10
Are an Oklahoma resident and a U.S. citizen or a qualified alien
Have a Modified Adjusted Gross Income (MAGI) that falls within the plan's guidelines for your household size (138% of the federal poverty level or lower)
Are a pregnant person
Are an adult with children under the age of 19 or a minor up to 19 years of age
Are aged 65 or older
Have a qualifying disability, such as blindness
If you need help determining whether you're eligible for one of these public insurance plans, reach out to the Oklahoma Health Care Authority for assistance.
How Easy Is It to Travel to and Within Norman, OK?
If you're considering traveling to an alcohol or drug rehab in Norman, you have several options for getting to and around the city. Here are a few things you should know about the area before you arrive:

You can fly directly into and out of Norman via Max Westheimer Airport at the University of Oklahoma. The larger Will Rogers World Airport in Oklahoma City may offer more flight options and is roughly 30 minutes away.
You'll have several options for lodging, both in and near the city. Norman has about 20 hotels, and the nearby OKC area has dozens more.
Interstate 35 runs directly through Norman, where it intersects with U.S. Highway 77. The city is also less than 20 miles from Interstate 40 and Interstate 44. Since the city allows quick access to these major roadways, you can easily drive both into, out of, and throughout town.
The city isn't highly walkable, but the University of Oklahoma area allows for fairly easy travel by bicycle. Norman also has fixed-route and paratransit public transportation via bus, which can quickly and affordably get you throughout the city and into OKC.
A few of Norman's popular attractions include the Sam Noble Oklahoma Museum of National History, the Fred Jones Museum of Art, and Lake Thunderbird State Park. During football season, you can also catch a Sooner's game at the Gaylord Family Oklahoma Memorial Stadium.
If ready to explore your options for drug or alcohol rehab in Norman or the surrounding areas, we're here to help day or night. Call us anytime at 800-926-9037 (
Who Answers?) to chat with a treatment support specialist about local rehab facilities that may be right for you or your loved one's needs.
Resources