Alcohol and Drug Use Statistics in Midwest City, OK
Midwest City and the surrounding Oklahoma County, similar to the rest of the United States, have struggled with alcohol and drug abuse. Here are some statistics concerning substance abuse in Oklahoma County:1, 2, 3

15%
In 2021, 15% of adults reported excessive drinking.
25%
Roughly 25% of fatal motor vehicle accidents were due to alcohol-impaired driving.
19
In 2020, 19 drivers involved in fatal motor vehicle accidents had a blood alcohol level of .08 or higher.
Levels of Care for Substance Abuse
Compare various levels of drug and alcohol rehab to choose which one is right for you or a loved one.
Professional Detox Services
Professional detox services can keep you safe and comfortable while you withdraw from drugs and alcohol. Detox can occur on an inpatient or outpatient basis.
Inpatient Rehab
You receive round-the-clock care, supervision, and monitoring while attending individual therapy, group counseling, family therapy, and more.
Day Treatment Programs
Partial hospitalization, or day treatment, is the most intensive treatment setting in which you can still live at home while recovering from addiction. You attend up to 30 hours of care per week.
Intensive Outpatient Programs (IOPs)
A step down from day treatment, IOPs involve between nine and 20 hours of treatment per week.
Standard Outpatient
The least intensive option, standard outpatient, includes just a few hours of treatment per week.
Aftercare
The work doesn't stop once you complete rehab. After, you'll want to follow an aftercare plan that involves ongoing support, such as a sober living home or AA or NA.
Paying for Drug and Alcohol Rehab in Oklahoma
Don't let the cost of drug and alcohol rehab deter you from seeking the care you need to recover from addiction. There are plenty of ways to finance treatment.
Private Insurance
If you have private health insurance through work or the Healthcare Marketplace, you can use it to cover the cost of inpatient and outpatient rehab as well as medication-assisted treatment.
Oklahoma Medicaid: SoonerCare
Low-income Oklahoma residents can qualify for SoonerCare and use this government program to pay for the cost of drug and alcohol rehab.
Oklahoma Medicaid: SoonerCare
Low-income Oklahoma residents can qualify for SoonerCare and use this government program to pay for the cost of drug and alcohol rehab.
Sliding Scale Payment Options
An alternative to free rehab is a sliding scale treatment program, which only charges patients what they can reasonably pay.
TRICARE in Oklahoma
Oklahoma military personnel and retirees can use TRICARE to pay for substance abuse treatment services, like residential rehab and outpatient care.
IHS-Funded Drug Rehabs
Indigenous people can seek free drug and alcohol rehab at treatment facilities funded by the Indian Health Service. They qualify for these rehabs even if they have health insurance.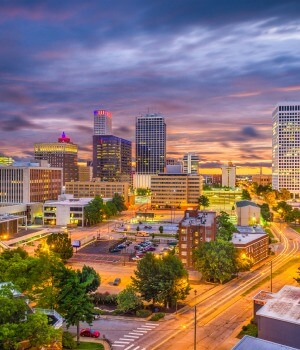 Traveling to and Within Midwest City, OK
Getting treatment from an accredited rehab is a major step toward your recovery journey. When deciding on what Midwest rehab to attend, you may choose an outpatient or inpatient program, depending on your needs. You may even be interested in a rehab that offers detox. There are also free rehab centers available should you qualify. If you are interested in attending alcohol or drug rehab in Midwest City, here are some tips about the city to help you on your travels:
You can reach Midwest City by flying into the Will Rodgers World Airport in Oklahoma City and then taking a short drive east.
Since Midwest City is close to larger cities like Oklahoma City, there are plenty of hotels and motels to have a comfortable stay.
You will need to have your own transportation to get around Midwest City because it isn't very accessible for walkers.
If you enjoy golf, then you can play a round at the John Conrad Gold Course.
If you're interested in the arts, you can try your hand at painting at the HeartLocke Studios.
For family-friendly fun, you can visit Planet Bowl or Altitude 1291 for a game of bowling.
Oklahoma Alcohol and Drug Laws
Below are some relevant South Carolina drug abuse and overdose laws:1
Oklahoma Good Samaritan Overdose Law: People who witness overdoses and call for medical help have protection under this law from prosecution for drug possession.
Oklahoma Naloxone Access Law: Oklahoma residents can obtain over-the-counter naloxone if they know someone at risk of an opioid overdose or are at risk themselves. Some facilities offer free naloxone to those who need it.
Alternative Sentencing for Non-Violent Drug Offenders: Drug courts give non-violent offenders the option of going to court-ordered drug addiction treatment instead of serving jail time.
Resources
Oklahoma State Department of Health. (2022). Oklahoma County Drug Overdose Facts.
University of Wisconsin Population Health Institute. (2022). County Health Rankings and Roadmaps: Oklahoma-Oklahoma County.
National Highway Traffic Safety Administration. (2022). Persons Killed by State-Oklahoma: Oklahoma County.