Alcohol and Drug Use Statistics in Broken Arrow, CA
Broken Arrow is a smaller city in Tulsa County. Here are some statistics about drug and alcohol use in the region:6,7,8,9
55%
Women in the county are slightly more likely to go to rehab, having 55% of admissions
2.44%
2.44% of people in Tulsa County (15,908) went to rehab in 2021
Free Rehab for Native Americans in Oklahoma
If you're a member of the Native American community, there are rehab centers that provide services specifically to improve the quality of life of Indigenous people.

The Indian Health Care Resource Center is one example. They offer low-income recovery services, such as counseling, substance abuse treatment, and other medical services, to members of any federally recognized tribe. Depending on the cultural traditions of your tribe, there may be group therapy sessions that incorporate Native American medicinal practices. These can include holding group therapy sessions in a sweat lodge, as well as passing a ceremonial peace pipe during group counseling.
Medicare
Medicaid is a program for low-income individuals and families who live near federal poverty standards. In Oklahoma, a family of one who earns less than $18,075 could qualify for free health insurance coverage through Medicaid.10 This number changes based on how many people are in your household. To determine if you qualify, speak with your local health and human services office. They can help you apply and find rehab programs in Broken Arrow with open availability.

Medicare is another federally subsidized health insurance program for seniors over 65 and those with disabilities. This program isn't free, as it has deductibles you must meet each year, co-pays for certain doctor visits, and the cost of prescriptions. If you want to find out how to apply for Medicare, call 211 and ask where you can find a Medicare advocate or visit your local Social Security office.
Private Health Insurance Coverage for Rehab Services
If you have private health insurance through your employer or purchased from the open healthcare insurance marketplace, you could use it to pay for drug rehab in Oklahoma. Different insurance companies in the state, such as Affiliated Health Care, Cigna, Aetna, and HealthCare Oklahoma, all have different plans and fees. Call the number on the back of your insurance card to verify your coverage, find the nearest in-network providers, and discuss the fees you would be responsible for in rehab.
Local Information: Broken Arrow, OK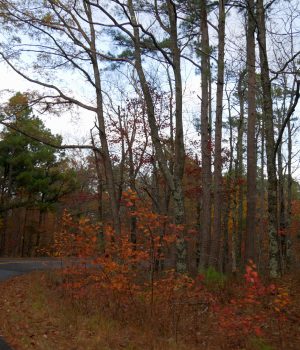 Getting to Broken Arrow by plane is simple, as the city is only 11 miles away from Tulsa International Airport (TUL), or you can take the Amtrak train. Once in the city, the public Tulsa Transport services offer rides in the town of Broken Arrow, and a Park & Ride commuter service is available to take you to downtown Tulsa.
If you're looking to stay in Broken Arrow for an extended amount of time, there are dozens of apartment complexes, many single-family homes to rent, and popular hotels and motels nearby. In addition, the city has everything you need, including three post offices, 16 parks, 20 schools, and two public libraries. Outdoor enthusiasts will enjoy the Ray Harral Nature Park and Center or Haley Creek Park with its 18-hole disc golf course. There's also plenty of shopping and dining to experience around town and places to find work.