Expert Insights

Cincinnati residents have an option that's not available in all states. It's called Casey's Law, and it allows family members to commit their loved one to rehab involuntarily. Not everyone is a fan of this law, citing the rites of the individual, but this option has saved lives. And it can't be invoked arbitrarily, in any circumstance. In fact, when the law was first enacted in 2012, there were so many hoops and significant cost involved that few families took advantage of it. But the law was refined in 2021, so now it's more user-friendly. If you're at the end of your rope, fearing for your loved one's life, using this law could get them the help they need.

~ Kerry Nenn
Top 5 Drug Rehabs in Cincinnati
Every alcohol and drug rehab in Cincinnati offers its own set of unique amenities, programs, and therapies. Evidence-based treatment is available at multiple inpatient centers in Cincinnati. These facilities often provide a range of therapies, faith-based treatments, and outpatient options for recovery.
Below are the top five addiction treatment centers in Cincinnati based on the following criteria:
Offering evidence-based treatment
Accreditation
Certifications
Client testimonials reviews
Talbert House
Talbert House is an organization based in Cincinnati, Ohio that serves the complex needs of clients, their families, and the community by offering high-quality care to those struggling with addiction and a wide array of mental, emotional, and socioeconomic barriers. Their services focus on prevention, assessment, addiction treatment and reintegration.

Treatment programs include:

Addiction Treatment
Court Corrections
Community Housing
Mental Health

Treatment programs are supported by:

American Correctional Association
Clinical Laboratory Improvement Amendments
Commission on Accreditation of Rehabilitation Facilities
Federal Bureau of Prisons
Ohio Department of Job and Family Services
Ohio Department of Mental Health and Addiction Services
Ohio Department of Rehabilitation and Correction
Ohio Recovery Housing

Location and contact information:
2600 Victory Parkway
Cincinnati, OH 45206
(513) 751-7747
The Crossroads Center
The Crossroads Center is a full service non-profit behavioral healthcare agency providing mental health and addiction services to the greater Cincinnati area. They offer culturally-aware behavioral healthcare that honors and understands culturally diverse backgrounds. Harm reduction and abstinence are taught, implemented, and encouraged to all seeking recovery.

Treatment programs include:

Residential
Intensive Outpatient
Outpatient
Adolescent Outpatient
Medication Assisted Treatment
Relapse Prevention
Pregnant Women's Track

Treatment programs are supported by:

The Ohio Department of Mental Health and Addiction Services
Ohio Board of Pharmacy

Location and contact information:
311 Martin Luther King Drive East
Cincinnati, OH 45219
(513) 475-5300
Sunrise Treatment Center
Sunrise is a voluntary and comprehensive outpatient treatment program for substance use disorders located in the Cincinnati, Ohio area. Their focus is on counseling, basic case management services, and crisis intervention. Standard clinical services and general medical services are available.

Treatment programs include:

Individual Counseling
Case Management

Treatment programs are supported by:

The Commission on Accreditation of Rehabilitation Facilities

Location and contact information:
6460 Harrison Avenue
Cincinnati, OH 45247
(513) 941-4999
BrightView
BrightView is a comprehensive addiction treatment center located in Cincinnati, Ohio, that provides outpatient services to patients who are battling alcohol or drug abuse. They provide medically assisted treatment, individual counseling, group therapy, social service support, and assistance with co-occurring disorders.

Treatment programs include:

Medication-Assisted Treatment
Outpatient
Case Management
Social Support

Treatment programs are supported by:

The Joint Commission
LegitScript Certifiedl

Location and contact information:
446 Morgan Street
Cincinnati, OH 45206
(833) 510-4357
First Step Home Women's Treatment Center
First Step Home is a treatment center located in Cincinnati, Ohio, that allows children up to the age of 12, to live with their mothers while they are in treatment. Their goal is to help women find sobriety and return to the community as productive mothers and citizens. They provide a continuum of care that begins with an assessment, potential medication support, clinical therapies, and ends with transitional housing and aftercare.

Treatment programs include:

Residential
Intensive Outpatient
Outpatient
Medication Assisted Treatment
Trauma-informed Care
Pre and Post Natal
Childcare
Job Placement
Transitional Housing
Aftercare

Treatment programs are supported by:

Location and contact information:
2203 Fulton Avenue
Cincinnati, OH 45206
(513) 961-4663
How Does Cincinnati Compare in Alcohol and Drug Use?
Like most of the country, Ohio has been experiencing an uptick in overdoses and addiction-related problems. Metro areas like Cincinnati are more at risk, with its large population and abundance of access to legal and illegal substances. If you or someone you know is seeking addiction treatment, one of the 88 accredited alcohol and drug rehab centers in Cincinnati can help.1 Most facilities in Cincinnati accept Medicare, Medicaid, and private insurance, and many offer low-cost or free options.
Here are some recent statistics regarding alcohol and drug use in Cincinnati:1,2,3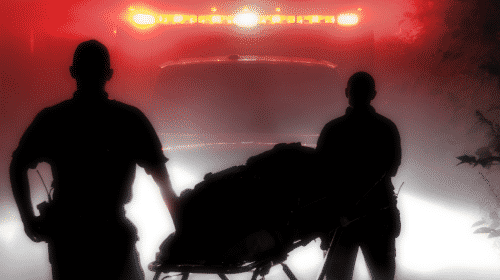 Cincinnati experienced 50% more heroin overdoses in 2017 than 2015, with a total of 529 overdoses in 2017.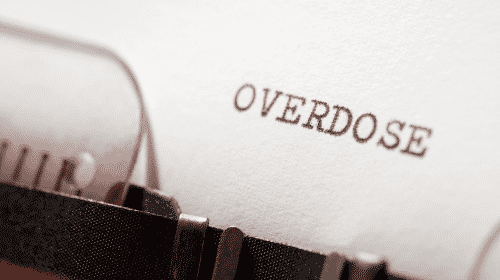 In 2018, 83.7% of overdoses were due to any type of opiate use, with 72.6% of ODs resulting from the intentional or accidental use of fentanyl.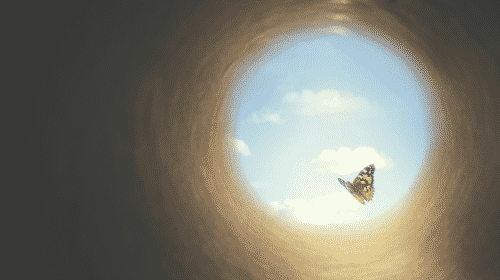 Overdoses increased by 7% in 2019 to a total of 4,028 accidental deaths due to drug use.
How Expensive is Drug Rehab in Cincinnati?
Depending on the type of program you're looking for, it can range from low-cost or even free to somewhat costly. If you have health insurance coverage, it can likely help cover most, if not all, of your care costs. Among the accredited drug and alcohol rehab centers in Cincinnati, there are:4
With dozens of options for every income bracket, you're sure to find the right rehab or detox centers in Cincinnati. Give our specialists a call at 800-405-1685 (
Who Answers?) 24/7 if you need help finding addiction treatment centers or want assistance planning how to pay for it, including verifying your insurance.
Are There Low-Cost and Free Drug Rehab Centers in Cincinnati?
Cost doesn't have to be a barrier to finding high-quality drug and alcohol rehab in Cincinnati. There are plenty of low-cost and free options at state-funded facilities throughout the city and state. These addiction treatment centers receive government funding, which allows them to offer care at a fraction of the price that private facilities do.
How Do You Pay for Addiction Treatment in Cincinnati?
If you are uninsured and don't have access to money to pay for care, state and federal programs can help. Agencies like the Substance Abuse and Mental Health Services Administration (SAMHSA) provide funding such as block grants to give local agencies the chance to help people who can't afford treatment. You may be able to qualify for health insurance coverage such as state insurance or Medicaid—or Medicare if you're older or have a disability.
Choose a Program that Offers Payment Plans: Payment plans split up the cost of care over some time, usually requiring monthly payments. A credit check and/or a down payment may be associated with this type of contract before treatment can begin. Reach out to your chosen facility to find out if it offers any type of in-house financing or works with a third-party loan group.
Apply for a Scholarship: If you find yourself without any other way to pay, you may qualify for a scholarship through your chosen facility. Some organizations have internal scholarships funded by annual fundraising activities. Other groups have forms of financial assistance, such as the SAMHSA block grant, to facilitate scholarships. The best way to find out if the program you want to enter has any scholarships available is to check the website or call and ask.
Find a Sliding-Scale Program: Sliding-fee scales are great for low-income people struggling with addiction. The cost of care is based on annual income. Many state-run programs, such as community support centers with addiction services, offer a sliding scale fee to care.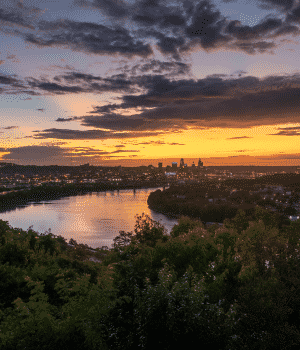 How Do You Pay for Addiction Treatment in Cincinnati?
The biggest difference between inpatient and outpatient care is the ability to return to your home at night. If you want to live in a drug or alcohol rehab in Cincinnati, inpatient can offer a consistent schedule and access to intensive therapies that can cement your addiction recovery efforts.
However, if you need to spend time at home, at work, or raising kids, you may benefit from outpatient programming. This could also save you money. Read on to learn the key components and variations of both types of rehab.
Medical Detox
If you need medical detox before entering residential treatment, you may be able to find a facility that offers both programs so you can avoid moving during your care. A detox will help you manage uncomfortable and potentially dangerous withdrawal symptoms.
Inpatient
Inpatient addiction treatment can be a godsend for someone who feels crushed under the burden of daily life, compounded with constant cravings to use that are often triggered by the sheer stress of living. If this is a factor in your addiction, perhaps your best bet would be to take a break from your normal day-to-day activities and spend 30 to 90 days in residential rehab.
Partial Hospitalization Programs (PHPs)
Partial hospitalization programs (PHP) or day programs are meant to provide the highest level of care in an outpatient setting. They offer medically-supervised treatments, drug education, group and individual therapy, and case management.
Intensive Outpatient Programs (IOPs)
The next step up in care would be an intensive outpatient program (IOP), which would require several hours of participation several days a week. These programs tend to be more flexible, so you can participate in mornings or evenings as best fits your schedule.
Standard Outpatient
Standard outpatient is the least intensive form of rehabilitation. It requires at least nine hours of treatment per week, either in the center or using telehealth services.5
Aftercare
When you near the end of your program, you'll work with your treatment team to create an aftercare plan that will help you stay sober even when transitioning back into your everyday life.
Finding Specialized Drug Rehabs in Cincinnati
Holistic might be perfect for you if you enjoy an active, healthy lifestyle. These programs typically feature mindfulness groups such as yoga, nutrition therapy, acupuncture, equine therapy, and art therapy. They may also offer more outdoor-based therapy sessions than other rehabs.
Christian and Faith-Based programs are great if you enjoy fellowship with people with a similar theological mindset. These rehabs can help you rebuild your relationship with a higher power, strengthening your spiritual foundation to aid in your recovery.
Luxury residential treatment centers in Cincinnati often offer sober outings to the attractions in the city, including fabulous art galleries, music conservatories, natural spaces, and sporting arenas. If you're in the fortunate position to be able to afford a luxury rehab stay, you can look forward to a serene environment with a bevy of traditional and alternative therapies that appeal to your interests.
Executive rehab centers focus heavily on confidentiality to ensure that your career is not endangered by your addiction treatment. These facilities usually offer higher-quality amenities, fine dining, and designated office spaces for clients to use.
Dual-diagnosis drug and alcohol rehabs in Cincinnati are designed to improve the chances of a person with an underlying mental illness recovering from substance abuse. These services include case management and care coordination with a specialized team of healthcare professionals and mental health counselors, including a therapist and a psychiatrist.
Types of Addiction Therapy Used in Rehab
You can use many evidence-based addiction treatment models in rehab to achieve your sobriety goals.
Cognitive Behavioral Therapy
Cognitive behavioral therapy, or CBT, helps you re-learn how to process negative stimuli such as hurtful self-talk. This can involve journaling, guided discovery, and exposure therapy. The goal is to cognitively restructure your thought processes to give yourself a positive mindset during stressful situations.
Dialectical Behavior Therapy
Dialectical behavioral therapy, also known as DBT, is used to help treat personality disorders by raising relational awareness and tolerance to stress and negative feelings. DBT can be an individual or group therapy process.

Motivational Enhancement Therapy
If you're resistant to the idea of attending rehab services, Motivational enhancement therapy (MET) can help inspire you to engage in your recovery actively. This type of therapy is designed to invoke inner motivation, helping you succeed in your current rehab program and achieve lifelong recovery.

Contingency Management
Contingency management is another type of motivational therapy that provides rewards for participating in rehab programs. These rewards can include small favors, gift cards, or entry into a contest for a high-value reward such as a TV or vacation.

Group Therapy
If you enjoy conversation, group therapy can help you recover from addiction by providing a sense of community. This type of programming encourages fellowship—participants share their stories and give each other the chance to relate and learn communication skills. You can also observe how others are affected by addiction, giving you insight and motivation to improve certain areas in your life. Group therapy can include evidence-based techniques such as DBT.

Family Therapy
Family-focused therapy programs can help everyone in your family circle recover their trust and rebuild their relationships with each other. It often takes place in a group setting where family members have the chance to share their experiences in a space that nurtures openness and honesty. Family therapy can also take place via telephone or video conference. Telehealth allows one or more family members to engage in talk therapy from home.
Should You Travel for Drug and Alcohol Rehab in Cincinnati?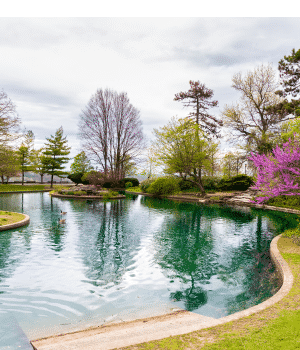 If you want to enjoy a slower pace while you seek treatment, look for drug or alcohol rehabs in Ohio to provide the serene environment you need. This city is home to all types of entertainment—it features sports stadiums, art galleries, concert halls, and outdoor recreational areas, in addition to lovely bench-lined walking paths.
If you're considering moving to Cincinnati to seek treatment for alcohol or drug abuse, research the area thoroughly. The Hyde Park neighborhood is quiet and family-friendly, with the relaxed midwest feel you may be looking for and plenty of dining and shopping to keep you out and about.
Have fun in the big city when you stay in the downtown area. Temporary housing options such as motels and hotels offer easy access to all the best attractions in town, such as the Cincinnati Museum Center, the Over-the-Rhein district, and the famed Ohio Riverboat Cruise.
The Riverfront area is an excellent idea if you want to explore the natural beauty that Queen City has to offer. Here you can spend your free time biking on natural paths, exploring gardens, and touring the city's fountain installations. Sports fans can enjoy hockey, baseball, soccer, and football.
Alcohol and Drug Laws in Cincinnati, Ohio
Laws and bills in Ohio have been passed to help combat the impact of drug use on the community. These bills are intended to protect people suffering from addiction from prosecution for their disease. They give law enforcement officials, first responders, and medical staff access to overdose medication to prevent drug fatalities. Finally, they prevent the excessive prescribing of harmful medications such as opiates.
Ohio Good Samaritan Law: The Good Samaritan law offers legal protection to people who call 911 for emergency services.11 If you witness or experience a drug overdose, call 911 and don't worry about being prosecuted for any drugs and paraphernalia on your person. You can avoid fines and jail time as long as you don't impede first responders and do submit to program guidelines after the event.
Ohio Opiate Prescription Limitation Law: Opiate prescription limitation laws have been passed to prohibit the long-term provision of substances containing opiates.12 These laws also create more of a focus on drug education for those who need pain medications.
Casey's Law: Casey's Law allows family members of someone struggling with addiction to commit their loved one to a temporary rehab program involuntarily.13
Driver Intervention Program (DIP): Ohioans who drink or use drugs and drive can avoid the standard three-day sentence with the Driver Intervention Program (DIP), which allows first-offenders to undergo drug education instead of jail time. This diversion program has a fee for participants, though it can be reduced for low-income people.14
Federal Employee Protections for Addiction Treatment: Ohio, like all localities in the U.S., falls under the Family and Medical Leave Act. This protects employees who need to take time off from work for medical reasons. Qualified employees can take 12 weeks of unpaid leave with the promise that their old position or a similar one will be waiting for them when they return.15
If you're affected by substance abuse, reach out to our experienced addiction specialists now. We're open 24/7 to help you find accredited alcohol or drug rehab centers in Cincinnati that are right for you. Our compassionate counselors can discuss your treatment options and verify your insurance.
Resources
FindTreatment.gov. (n.d.). FindTreatment.gov. 
National Institute of Health. Li ZR, Xie E, Crawford FW, et al. (November 12, 2019). Suspected heroin-related overdoses incidents in Cincinnati, Ohio: A spatiotemporal analysis.
Ohio Department of Health. (2022). Drug Overdose.
The city of Columbus. (2020.) Comprehensive Addiction-Related Data.
Substance Abuse and Mental Health Services Administration. (2022). Behavioral Treatment Locator.
National Institute of Health. McCarty D, Braude L, Lyman DR, et al. (2015). Substance Abuse Intensive Outpatient Programs: Assessing the Evidence.
Tirado Muñoz J, Farré A, Mestre-Pintó J, Szerman N, Torrens M. (2018). Dual Diagnosis in Depression: Treatment Recommendations.
Substance Abuse and Mental Health Services Administration. (September 2020). Results from the 2019 National Survey on Drug Use and Health.
National Library of Medicine. Blanco, Laura et al. (August 6, 2020). Traumatic Events in Dual Disorders: Prevalence and Clinical Characteristics.
National Library of Medicine, Arias F, Szerman N, Vega P, Mesías B, Basurte I, Rentero D. (2017). Bipolar Disorder and Substance Use Disorders. Madrid Study on the Prevalence of Dual Disorders/Pathology.
Parmar, A., & Kaloiya, G. (2018). Comorbidity of Personality Disorder among Substance Use Disorder Patients: A Narrative Review.
Ohio Department of Health. (2022). No Matter What.
State Medical Board of Ohio. (2019). Regulations for Acute Opioid Prescriptions.
Ohio Mental Health and Addiction Services. (2022). Driver Intervention Program.
The Center for Rural Development. Operation UNITE. (2020). Casey's Law.
U.S. Department of Labor. (2022). FMLA.