Akron Alcohol and Drug Use Statistics
Akron is the largest city in Summit County, Ohio. Like many densely populated areas throughout the state, the city is no stranger to substance abuse within its communities. Recent drug and alcohol use statistics in the Akron area include:1,2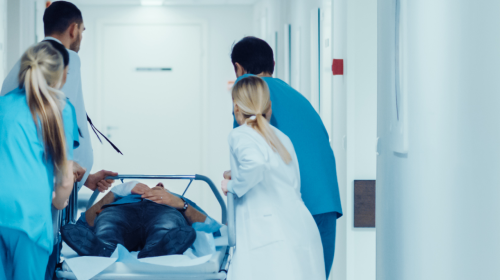 In 2020, Summit County emergency rooms treated nearly 1,100 victims of drug-related overdose.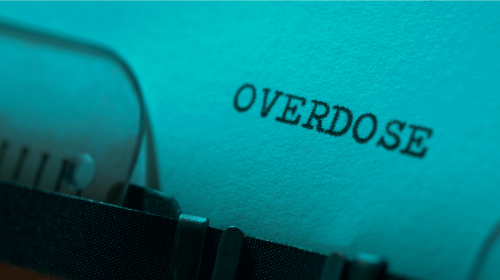 In 2018, 105 Summit County residents suffered a fatal drug-related overdose.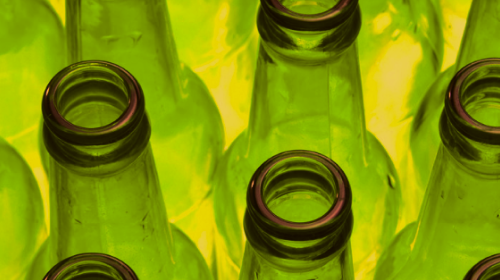 As of 2019, 25% of Summit County adults reported engaging in excessive alcohol consumption.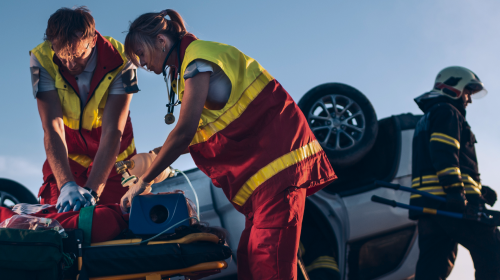 As of 2019, 44% of all motor vehicle fatalities in Summit County were caused by alcohol-impaired drivers.
140%
Morticians recorded an increase in drug-related deaths of roughly 140% between 2020 and 2021.
182
The average annual number of overdose deaths in Akron was 182 at the start of the COVID-19 pandemic.
1,821
Throughout the year 2020, the city of Akron saw 1,821 annual overdoses.
Expert Insights

Summit County experienced 1,100 emergency room visits due to drug-related overdose in 2020. And between 2020 and 2021, county morticians recorded a 140% increase in drug-related deaths. Whatever Akron officials have been doing to prevent drug tragedies, it clearly hasn't been working. But some new efforts are on the scene that could provide new hope. The Summit County Alcohol, Drug Addiction and Mental Health Services (ADM) Board has increased access to assistance with a 24/7 addiction treatment call line. Plus, the ADM board is thinking outside the box for solutions – like shoes. Their shoe give-away program helps remove financial stress, which often triggers drug use. These types of practical solutions can make a huge impact on the community.

~ Kerry Nenn
Top 4 Drug Rehabs in Akron
Every alcohol and drug rehab in Akron offers its own set of unique amenities, programs, and therapies. Evidence-based treatment is available at multiple inpatient centers in Akron. These facilities often provide a range of therapies, faith-based treatments, and outpatient options for recovery.
Below are the top four addiction treatment centers in Akron based on the following criteria:
Offering evidence-based treatment
Accreditation
Certifications
Client testimonials reviews
BrightView
BrightView is a comprehensive addiction treatment center located in Akron, Ohio. Their outpatient services include medication assisted treatment, individual counseling, group therapy, social service support, and help with co-occurring disorders.

Treatment programs include:

Medication Assisted Treatment
Outpatient
Case Management
Social Support

Treatment programs are supported by:

The Joint Commission accredited
LegitScript Certified

Location and contact information:
999 North Main Street
Akron, OH 44310
(833) 510-4357
CHC Addiction Services
CHC Addiction Services is a private, nonprofit organization that provides addiction services in Akron, Ohio. They offer comprehensive prevention, treatment, and recovery services for addictive and compulsive behaviors and disorders. Specialty tracks include women's rehab and adolescent outpatient.

Treatment programs include:

Residential
Intensive Outpatient
Medication Assisted Treatment
Women's Recovery Program
Adolescent Outpatien

Location and contact information:
725 East Market Street
Akron, OH 44305
(330) 434-4141
IBH Addiction Recovery Center
IBH Addiction Recovery Center is an outpatient alcohol and drug treatment center located in Akron, Ohio. Their facility sits on 85 acres of serene, rolling grounds near Portage Lakes, where they provide co-occurring mental disorder assistance and gender-specific treatment tracks.

Treatment programs include:

Residential
Outpatient
Day Treatment
Recovery Housing
Aftercare

Treatment programs are supported by:

The Commission on Accreditation of Rehabilitation Facilities

Location and contact information:
3445 South Main Street
Akron, OH 44319
(330) 644-4095
Summit County Public Health
Summit County Public Health provides services for addiction and recovery in Akron, Ohio. Their nicotine addiction program provides free outpatient support and referral connections. They also promote worksite wellness educational programs and strive to reduce the stigma of addiction within the workplace.

Treatment programs include:

Outpatient
Community Programs

Location and contact information:
1867 West Market Street
Akron, OH 44313
(330) 923-4891
Cost of Drug Rehab in Akron
The cost of care at Akron drug rehabs varies widely from facility to facility. Some treatment centers charge several thousand dollars per month for their services, while others provide income-based treatment that's highly affordable or even free. Some of the many factors that influence these differences in costs include:
Type of treatment facility (luxury vs. standard)
The duration of your treatment program (the more time you spend in rehab, the more you can expect to pay)
Whether you have health insurance, the type of insurance you have, and your plan's extent of coverage
Whether a rehab facility offers any form of financial aid (scholarships, sliding-scale services, etc.)
Whether a treatment center receives government or non-profit funding (these facilities typically offer lower-cost services)
Although rehabilitation can be quite costly, its benefits unquestionably outweigh the costs. If you're uninsured or underinsured and feel like care is out of reach, you can still get help. Many local treatment facilities can work with you, regardless of your ability to pay. If you have a low income, you may qualify for a subsidized insurance plan that can also help reduce your costs.
Low-Cost and Free Drug Rehab Centers in Akron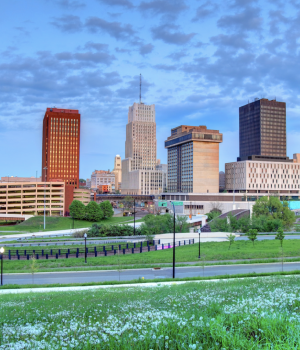 If you don't have the resources to pay for care, you may qualify for reduced-cost or free care at a state-funded alcohol or drug rehab in Akron. State-funded facilities get subsidies from the federal and state government, which allows them to treat disadvantaged Akron residents regardless of their ability to pay.
Programs at these facilities provide the same evidence-based addiction therapies that privately funded facilities offer. State-funded rehabs typically also offer several levels of care, including detox, inpatient treatment, outpatient programs, aftercare, and sober-living housing.
To find out if you're eligible for low-cost or free treatment at a government-subsidized center, you must provide proof of income and residency. You may also need to prove that you lack insurance or are underinsured to qualify. To find treatment centers you can apply to, contact the Behavioral Health Division of the Summit County Health Department for information about local, state-funded rehabs.
Does Insurance Cover Drug Rehab Center Costs?
Yes, most health insurance covers care at Akron drug rehabs. Under the Mental Health Parity and Addiction Equity Act and the Affordable Care Act, addiction and mental health treatment are essential health benefits. That means both public and private insurers must offer plans that provide some degree of coverage for these services.3 However, each plan's extent of coverage varies and many facilities have limitations on the types of plans they can accept.
Medicaid
Medicaid is a federal and state insurance program that provides low-cost and free healthcare coverage for eligible low-income Ohio residents. In Ohio, this type of insurance covers several medically necessary addiction services, including:4
Assessments
Assertive community treatment
Comprehensive addiction care
Crisis interventions
Day treatment
Primary medical care
Individual and family counseling
If you're a Medicaid beneficiary, you can use your plan to pay for care for a substance use disorder or co-occurring mental health condition. However, you must choose a facility that accepts Medicaid as a form of payment. To find local addiction treatment centers that take your insurance, you can contact each facility in your search results to ask if they accept Medicaid plans.
You can also call our helpline at 800-926-9037 (
Who Answers?) to speak to one of our compassionate support specialists.
Medicare
Medicare is a federal health insurance program for persons aged 65 and older and some younger people with certain disabilities. Like Medicaid, this type of insurance covers medically-necessary addiction services, including inpatient, partial hospitalization programs, and outpatient services. It also covers medication management, psychiatric services for co-occurring mental health disorders, and medication-assisted treatment.5,6
If you have Medicare and want to use your plan to help pay for rehab, you must select a Medicare-approved facility. Once you have a list of local treatment centers, call each facility to ask if they take your insurance.
Private Insurance
If your health insurance is from a private provider like UnitedHealth, Cigna, Anthem, or Kaiser Foundation, your plan should cover help for substance use disorders. However, your coverage depends on your plan and provider. Some plans provide full coverage, while others only cover a portion of total costs. Most plans require that you hit a deductible before coverage kicks in, and many require out-of-pocket copays or coinsurance.
If you want to use your insurance to pay for care, you must verify whether your preferred facility is in-network with your plan. If it isn't, your insurance won't pay for treatment, no matter what kind of benefits you have.
Addiction Treatment Settings
As you explore your options for drug or alcohol rehab in Akron, think about whether inpatient or outpatient may be the right fit for your needs. While some facilities provide a full continuum of care, others specialize in one type of treatment or the other. Understanding the difference between the two will help you narrow down your options.
Inpatient
Inpatient rehab involves a 30- to 90-day stay in a residential facility where you'll live with other people who are also working through recovery. As the most intensive form of care, inpatient care is highly supervised and structured and gives you 24/7 access to professionals.
While engaged in this type of program, you'll participate in various evidence-based therapies each day, either alone or with a group. Depending on the facility, you may have access to special amenities and holistic therapies and may receive mental health treatment and/or addiction medications. Your providers will closely monitor your progress throughout your stay and periodically adjust your plan to ensure it aligns with your evolving needs.
Outpatient
Outpatient rehab is much more flexible than inpatient as it allows you to live at home or in sober housing as you work through treatment. This type of care has three levels of intensity and is most suitable for people who have strong support systems at home.
Depending on your needs, you may benefit from a partial hospitalization program (PHP), intensive outpatient program (IOP), or standard outpatient program. PHPs and IOPs offer the most intensive care and provide several hours of care per week. Standard outpatient programs are the lowest intensity form of treatment available and are best suited to people who are farther along in recovery.
Specialized Drug Rehabs in Akron
Some Akron alcohol rehabs offer specialized programs that may benefit you, depending on your needs, values, and preferences. As you weigh your options, think about whether a specialized program may be a good fit for you.
Holistic
Holistic programs believe that successful addiction recovery requires physical, psychological, and spiritual healing. To support whole-person recovery, these programs integrate holistic and experiential therapies with evidence-based treatment practices to encourage overall well-being. Some of the most common therapies offered in holistic programs include art therapy, meditation, yoga, nature therapy, and animal therapy.
Faith-Based and Christian
Christian and faith-based programs believe that spiritual healing and growth are integral components of successful addiction recovery. These programs integrate religious and/or spiritual practices into their treatment model, such as prayer, spiritual counseling, worship, and meditation. Many of these programs employ a 12-Step recovery approach, outlining a path to spiritual healing through specific actions.
Luxury
Luxury programs focus on providing the utmost comfort and care to help patients heal from the effects of substance abuse. These programs typically offer private accommodations, chef-prepared meals, recreational facilities, and holistic therapies to provide an upscale experience. Most luxury facilities and detox centers in Akron sit on beautiful, spacious grounds to provide patients with a serene and private environment, and many offer various spa treatments and concierge services.
Executive
Executive programs cater to the unique needs of high-level professionals who need discreet and flexible addiction treatment. These programs recognize that many professionals with substance abuse concerns fear reputation or career damage as a result of getting professional help. They provide access to resources, such as the internet, computers, and private conference rooms, that allow patients to continue working.
Dual Diagnosis
Dual-diagnosis programs provide simultaneous care for co-occurring substance use and mental health disorders. When a person has an addiction alongside a mental health condition like depression, anxiety, or PTSD, these disorders can easily influence one another. To help prevent one condition from exacerbating the other, dual diagnosis programs provide integrated, evidence-based addiction and mental health treatment.
Medication-Assisted Treatment
Medication-assisted treatment (MAT) is an evidence-based, comprehensive approach to addiction treatment for people with opioid- and alcohol-use disorders. This type of care integrates FDA-approved medications with therapy and counseling to help reduce patients' substance cravings and help people sustain recovery. MAT medications not only block the euphoric effects of certain substances but also treat post-acute withdrawal symptoms and help rebalance brain chemistry.
MAT has helped many people heal from addiction and offers several research-backed benefits, including:7
Improving patients' long-term survival rates
Decreasing the likelihood of relapse and accidental overdose
Improving birth outcomes among pregnant women with alcohol and/or drug addiction
Increasing patients' retention in treatment
Improving patients' ability to obtain and maintain employment
If you need medication-assisted treatment, you may receive certain medications on a short- or long-term basis.
Methadone: Methadone is a long-acting, full opioid agonist that's FDA approved for the treatment of opioid dependence. This medication helps reduce withdrawal symptoms and opioid cravings for up to 36 hours and is safe for long-term use. It works by binding to the brain's opioid receptors, where it diminishes the euphoric effects of other opioids and gradually establishes a cross-tolerance.8
Suboxone: Suboxone is a combination of two medications: buprenorphine which is a partial opioid agonist, and naloxone, an opioid antagonist. This medication is FDA approved for the treatment of opioid dependence involving short-acting opioid drugs like heroin, codeine, and oxycodone.
Naltrexone: Naltrexone is an FDA-approved prescription medication that treats alcohol and opioid dependence. This opioid antagonist works by binding to the brain's opioid receptors to reduce cravings and block the euphoric and sedative effects of opioid drugs. The medication also blocks the pleasurable effects of alcohol by binding to the body's endorphin receptors.11
Antabuse (Disulfiram): Antabuse is commonly prescribed to treat chronic alcohol dependence in people who have detoxed and are abstinent. This medication works by blocking the body's enzymes that normally break down alcohol. If a person consumes alcohol after taking disulfiram, their body's inability to process it will cause highly uncomfortable side effects, such as chest pain, nausea, headache, and dizziness.12
Acamprosate: Acamprosate treats alcohol dependence in people who are already in recovery and have been abstinent for at least five days. Although its exact mechanism of action is unknown, researchers believe acamprosate works by modifying neurotransmitter activity in the brain to reduce alcohol cravings.
Should You Travel for Drug and Alcohol Rehab in Akron?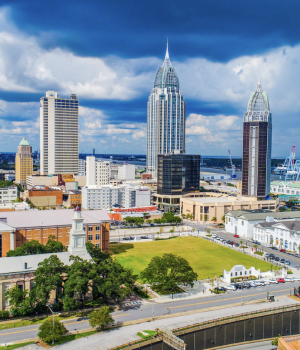 If you don't have access to the type of addiction treatment you need in your hometown, traveling to an alcohol or drug rehab in Akron may benefit you. You may also want to consider Akron detox centers and drug rehabs if your health insurance covers care at treatment facilities in the city. If you simply need a break from your normal environment, traveling may also be an option.
If you're interested in traveling for care, some areas of the city may suit your needs and preferences better than others. As you contemplate where you'd like to enroll in treatment, consider one or more of the following areas:
Downtown: If you prefer a highly urban environment, Akron's downtown area offers loads of entertainment opportunities, quick access to public transportation, parks, museums, and several temporary housing options.
Middlebury: This historic area of the city lies adjacent to downtown but is a bit less hectic, so if you like a more urban-suburban feel, it may suit you. In Middlebury, you'll have easy access to all the amenities of the big city but can also escape from the hustle and bustle if you need a soothing break.
Highland Square: If you're into the great outdoors, you may enjoy Highland Square. This neighborhood offers quick access to dozens of public parks and golf courses, as well as the Akron Zoo.
Firestone Park: This neighborhood lies on the southern outskirts of Greater Akron, where you'll have easy access to several lakes and Portage Lakes State Park. If you enjoy escaping into nature to recharge, this area offers plenty of opportunities to do so.
Drug and Alcohol Laws in Akron, Ohio
Ohio Good Samaritan Law: Under this law, you cannot be arrested or prosecuted for minor drug possession if you call 911 because you or someone you know appears to be overdosing. However, you must complete drug testing and receive a referral to treatment within 30 days of reporting the overdose to receive immunity. If you're on probation or parole, you're not eligible for immunity under this statute.14
Ohio Driver Intervention Program: This program offers first-time offenders found guilty of operating a vehicle under the influence of alcohol or other substances an alternative to Ohio's mandatory three-day jail term. The program involves a two- to three-day commitment for a combination of screenings and education on traffic safety and substance use.15
Casey's Law: This law aims to help prevent fatal overdoses throughout Ohio. Under this act, people with addiction can be involuntarily committed to treatment by parents, relatives, or friends who are concerned about their well-being. Concerned parties must file a petition with the court to initiate the process, and the court must grant permission for treatment to commence.16
Finding accredited alcohol and drug rehab centers in Akron can be difficult, given all of the options available to you. Our team is available 24/7 to help you simplify your search. Call us at 800-926-9037 (
Who Answers?) to speak with a support specialist who can help you explore your local addiction treatment options.
Resources