Expert Insights

I recently read about a group of scientists from Case Western Reserve University, the University of Cincinnati, Cleveland Clinic Lerner College of Medicine, and MetroHealth Medical Center using AI to develop a treatment for cocaine addiction. They combined an artificial intelligence-based drug discovery algorithm with a wealth of data from health records to identify the existing drugs that could potentially treat other than the ones they were developed for, in this case, cocaine addiction. While I don't understand all the technical components involved in this study, I do find it very interesting that the group of Ohio researchers came up with a novel approach to treating cocaine addiction with the FDA-approved anesthetic, ketamine. Only time will tell if this drug actually works.

~ Rita Milios
Top 5 Drug Rehabs in Cleveland
Every alcohol and drug rehab in Cleveland offers its own set of unique amenities, programs, and therapies. Evidence-based treatment is available at multiple inpatient centers in Cleveland. These facilities often provide a range of therapies, faith-based treatments, and outpatient options for recovery.
Below are the top five addiction treatment centers in Cleveland based on the following criteria:
Offering evidence-based treatment
Accreditation
Certifications
Client testimonials reviews
Rosary Hall at St. Vincent Charity Medical Center
Located in the heart of downtown Cleveland, Rosary Hall provides a variety of outpatient addiction treatment services for those living and working in the city, as well as the surrounding suburbs.

Treatment programs include:

Intake services
Medical evaluations and ongoing assessments
Medication-assisted treatment (MAT)
Intensive outpatient (IOP)
Individual counseling
Aftercare
Case management

Location and contact information:
2351 E 22nd St
Cleveland, OH 44115
(216) 363-2580
Stella Maris, Inc.
Founded in 1948, Stella Maris is a stand-alone detox center in the Greater Cleveland area. Their facility allows patients to move through the entire continuum of care, from medical detox to aftercare and supportive housing. They also offer several other services, including family therapy and an LGBTQ+ friendly track.

Treatment programs include:

Withdrawal management (detoxification)
Medication-assisted treatment
Inpatient residential
Partial hospitalization (PHP)
Intensive outpatient (IOP)
Recovery management
Supportive housing
Case management
Family therapy
LGBTQ+ track

Treatment programs are supported by:

Joint Commission accreditation

Location and contact information:
1320 Washington Ave
Cleveland, OH 44113
(216) 781-0550
Praxis of Cleveland by Landmark Recovery
Praxis Treatment Center, located in Euclid, Ohio, a suburb of Cleveland, provides holistic care that focuses on the root causes of substance abuse. Daily schedules are implemented to regain a sense of routine, while a multidisciplinary clinical approach to overcoming addiction is provided.

Treatment programs include:

Addiction assessment
Medical Detox
Medication-assisted treatment
Partial hospitalization (PHP
Inpatient rehab
Outpatient treatment
Therapy
Family counseling
Recovery support

Treatment programs are supported by:

The Joint Commission
LegitScript Certified
NAADAC Approved Treatment Provider

Location and contact information:
19350 Euclid Ave
Euclid, OH 44117
(216) 868-8360
Cleveland Clinic – Lutheran Hospital
Based at Lutheran Hospital, Cleveland Clinic's Alcohol and Drug Recovery Center (ADRC) provides high-quality care for anyone struggling with addiction or substance abuse. ADRC's inpatient and outpatient programs are designed to meet the needs of people from all walks of life.

Treatment programs include:

Detoxification
Inpatient programs
Outpatient programs
Family education and therapy
Ongoing support and follow-up care
Relapse prevention skills

Treatment programs are supported by:

Location and contact information:
1730 W 25th St
Cleveland, OH 44113
(216) 696-4300
Key Decisions / Positive Choices
A state-certified alcohol and drug treatment program, Key Decisions/Positive Choices is designed to help clients understand and address their negative behaviors in relation to substance abuse. This program supports a holistic approach to treatment and uses individual and group counseling to provide education and awareness.

Treatment programs include:

Substance and behavioral health assessment
Individual and group therapy
Community support services
Dual-diagnosis treatment
Aftercare support
Relapse prevention skills
Parental support
Life skills development

Treatment programs are supported by:

Location and contact information:
3030 Euclid Ave #312
Cleveland, OH 44115
(216) 391-0977
How Does Cleveland Compare in Alcohol and Drug Use?
Cleveland might be home to the Rock and Roll Hall of Fame, but issues like drug trafficking, drug abuse, and overdose fatalities are truly rocking the city. Like most urban centers across the country, Cleveland, OH is battling an ongoing opioid crisis. And researchers have identified additional emerging substance abuse trends, including Gabapentin, a prescription anticonvulsant, and methamphetamine.10 As a result, residents are extremely grateful to have 164 accredited alcohol and drug rehabs in Cleveland.
Below are some 2021 data on overdoses in Cleveland:1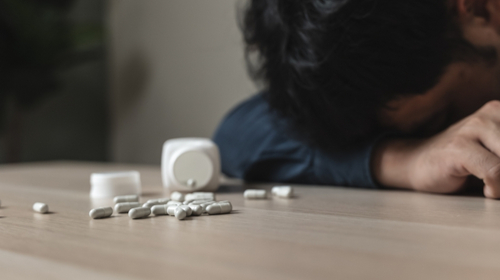 In the fourth quarter of 2021, there were 158 overdose deaths reported by the Cleveland medical examiner.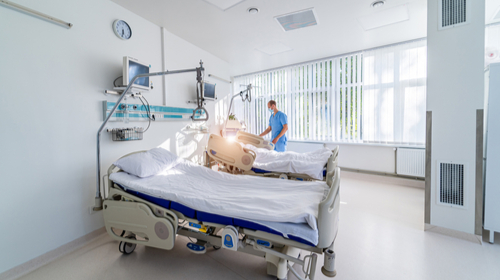 In 2021, the total number of fatal overdoses throughout the year was 649.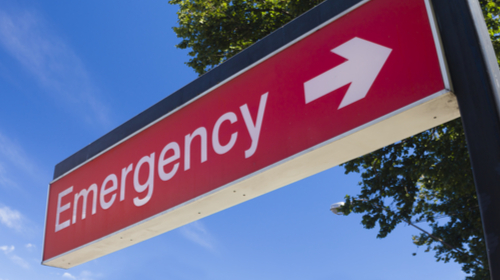 There were 4,335 emergency room visits in 2021 for suspected drug overdoses.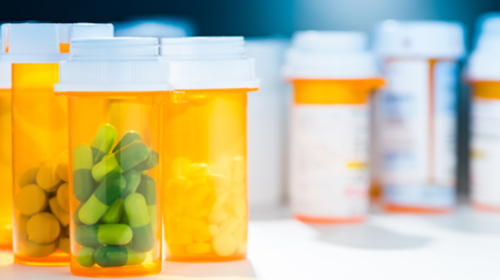 44109 is the zip code in Cleveland with the highest number of drug overdoses.
The Ohio Substance Abuse Monitoring Network (OSAM) identified the following demographic data for substance users in the Cleveland region in 2019. Among its respondents:9
How Expensive is Drug Rehab in Cleveland?
Many different factors contribute to the cost of drug and alcohol rehab in Cleveland, including the cost of living in the area. Consider this as well as these other factors when budgeting for your rehab in Cleveland:
Treatment type: Do you require long-term care in an inpatient or residential facility, or will outpatient treatment be sufficient?

Amenities: Typical rehabs may offer you necessities; luxury programs can have gyms, spas, and more on site, which increase costs.

Program Duration: Treatment programs can last 30, 60, or 90 days but can last longer if needed.

Insurance: Does your insurance cover facilities in Cleveland? Most insurance providers cover some costs of drug or alcohol rehab, at least.

Funding: Grants, scholarships, state programs, or financing plans can help you fund your treatment.

The National Survey of Substance Abuse Treatment Services (N-SSATS) surveyed 619 treatment facilities across Ohio. Rehab centers accepted these payment methods. Keep in mind that these are statewide and not limited to Cleveland:7
Costs should not dissuade you from seeking treatment. You are bound to find financially feasible alcohol or drug rehab in Cleveland.
Are There Low-Cost and Free Drug Rehab Centers in Cleveland?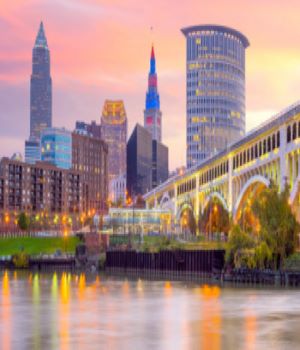 State-funded drug and alcohol rehabs in Cleveland are for anyone who cannot pay for substance abuse treatment. Facilities receive funding through local, state, and federal agencies that dedicate money specifically for substance abuse services.3
In Cleveland, the Office of Mental Health and Substance Abuse (OMHSA) has the CenterPoint Project, a substance abuse treatment program that offers the following:3
Assessments
Group and family therapy
Intensive outpatient services
Non-intensive outpatient services
Case management
Peer recovery support
Crisis intervention
Family counseling
If in doubt, contact facilities in the area to verify if they have free or low-cost programs. You also may call our treatment specialists at 800-405-1685 (
Who Answers?) who can direct you to a rehab center that meets your needs and income level.
Does Insurance Cover Drug Rehab in Cleveland?
Yes, most insurance companies now cover substance use treatment, including drug and alcohol rehab in Cleveland. The Affordable Care Act (ACA) expanded the mental health parity and addiction equity act. This act initially required Medicaid and Medicare programs to cover substance addiction treatment the same as they cover medical and surgical care.4
ACA mandated all private insurance companies do the same, but enables each state to determine how they implement the terms. The Ohio Department of Insurance is responsible for regulating and monitoring coverage of public and private insurance plans.4
Private Insurance
Treatment facilities go through a credentialing process with each insurance company. To get the most accurate answer about which Cleveland alcohol rehabs accept private insurance, call the admissions or billing department of the treatment center.
Most popular private insurance plans in Cleveland cover substance abuse treatment services but may require paying a portion of the costs, including deductibles, copays, or coinsurance. Examples of popular insurances include:
Aetna
Blue Cross Blue Shield
Cigna
Humana
UPMC
Medicaid
Medicaid is an insurance plan for eligible low-income participants. Medicaid covers all services offered at drug and alcohol rehab in Cleveland if you qualify. There are five Medicaid plans for Ohio residents:
Buckeye Health Plan
CareSource
Molina Healthcare
Paramount Advantage
United Healthcare Community Plan
Medicare
Medicare is for Ohio residents over 65, those with end-stage renal failure, and those with amyotrophic lateral sclerosis (ALS) or Lou Gehrig's Disease. If you have a disability and are under the age of 65, you may also qualify for Medicare.
There are four parts to Medicare:
Medicare Part A, which covers inpatient drug rehab in Cleveland
Medicare Part B, which covers outpatient drug rehab in Cleveland
Medicare Part C, which combines parts A and B into one insurance plan
Medicare Part D, which covers prescription drugs
There is another option called MyCare Ohio, a managed care program that provides all the Medicaid and Medicare combined benefits.
Does My Insurance Plan Cover Drug or Alcohol Rehab?
Yes, your health insurance should cover at least some of the costs of rehab. Call 800-405-1685 (
Who Answers?) to explore the specific substance abuse treatment services covered by your insurance plan. Our team of treatment specialists can verify your insurance coverage and find a drug or alcohol rehab in Cleveland for you.
You may also call the number on the back of your insurance card. Customer service staff will tell you what is or is not covered. You also can log in to your online account and search for your benefits.
How Do You Pay for Addiction Treatment in Cleveland?
There may be reasons why a free drug and alcohol rehab in Cleveland cannot admit you when you call, such as being full and having a waiting list for admissions. When this happens, you have other low-cost alternatives to help you get the treatment you deserve right away.
Apply for a Rehab Scholarship: Many Cleveland drug and alcohol rehabs in Cleveland set aside funding to help people who need substance treatment but cannot afford it and have not qualified for other funding resources. Clinics for drug rehab in Cleveland also receive grant funding through state and federal resources, such as Community Block Grants, to help pay for services on your behalf.
Contacting the drug rehab in Cleveland directly is the best way to learn about their scholarship funding. However, you also may contact the local mental health and substance abuse services department.
Find a Sliding Scale Rehab Program: A sliding-scale drug rehab in Cleveland offers you substance abuse treatment at a cost that you can afford right now. By looking at your income and other resources, they can determine the amount you can pay.
To enroll in a program that offers sliding-scale fees, you should contact the facility you are interested in and ask about their funding options. You may also check with school counselors, local counseling agencies, probation and parole officers if you are in the criminal justice system, and local government offices handling mental health and substance abuse services in your community.
Choose a Program that Offers Payment Plans: Payment plans often are employed by treatment centers. Fortunately, Cleveland drug rehabs generally do not charge interest when paying for the services you receive. Together, you agree upon a price for services. They create a schedule that includes specific amounts due at specific times, usually a monthly payment. However, some centers may arrange for financing through a third party, which may involve interest. Each drug and alcohol rehab in Cleveland can have different payment plan policies. To get exact details, contact the treatment center.
Great Centers for Alcohol and Drug Rehab in Cleveland
Stella Maris
Stella Maris is a comprehensive Cleveland drug rehab offering services at all levels of care, including detox and medication for withdrawal, residential care, intensive outpatient programs, sober living homes, and aftercare. It also accepts many forms of payment, such as financial aid, Medicaid, private insurance, payment plans, and sliding scale fees.
Stella Maris invests in recovery support for the community by maintaining the Stella Maris coffee shop, a safe, sober meeting place with WiFi and free parking.
New Directions
If you are looking for a drug rehab in Cleveland that is not an ordinary program, New Directions may be for you. It is located in a wilderness setting, and hiking is one form of therapy. It offers treatment to young adults and adults, including intervention, inpatient, outpatient, and aftercare services. It also has a recovery App, coaching, home-based therapies, and parent education programs to supplement the traditional services.
New Directions accepts private insurance plans, Medicaid, payment plans, self-pay options, financial aid, and sliding scale fee payments.
The Ed Keating Center 93rd Street
The Ed Keating Center is a residential program that starts with a 90-day commitment to living in a sober-living environment and attends 12 Step facilitations groups to support your recovery. After three months, you advance to a transitional program where you continue to live at the Center and find employment to help you partially pay for your expenses.
You will continue to participate in support groups and aftercare meetings each week. The program is free, or payment is covered through financial aid.
Recovery Resources
Recovery Resources in Cleveland is a dual diagnosis outpatient treatment center, but it provides the same services as an inpatient program. Medication-assisted treatment helps ease withdrawal symptoms, partial hospitalization provides individual and group therapies five days a week, and intensive outpatient offers 10 hours a week of recovery services.
Recovery Resources also provides treatment for families, including intervention services. Its programs are adaptable for older persons, young adults, and adults. Payment options include Medicaid, Medicare, financial aid, private insurance, self-pay, and sliding scale fees.
Choosing the Right Level of Care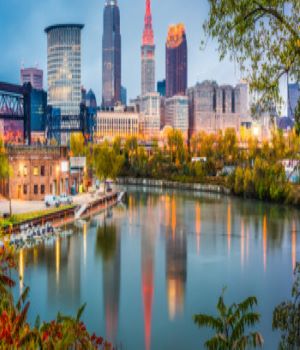 Addiction treatment settings refer to the levels of care available for substance abuse treatment or the continuum of care from highly structured and intensive to casual, low-intensity treatment.
Inpatient Rehab
Inpatient drug and alcohol rehab in Cleveland occurs in a hospital setting where you can access medical care around the clock. Inpatient drug rehab in Cleveland is recommended for anyone with the following:
Moderate to severe withdrawal symptoms
History of seizures or severe withdrawal symptoms
Lack of healthy support system at home
High chances of relapsing are high
Inpatient Cleveland alcohol rehab typically lasts from 30-90 days and involves individual and group behavioral therapies. You learn early recovery skills and relapse prevention skills. You receive treatment for co-occurring disorders if needed.
Partial Hospitalization Programs (PHP)
Upon discharge from inpatient drug and alcohol rehab in Cleveland, your treatment team may recommend you continue therapeutic services in an intensive program while you transition back home. The most intensive outpatient program is partial hospitalization programs.
PHP meets five days a week for at least four hours each day. Services include individual and group therapies in which you receive benefits such as:
Learning relapse prevention techniques
Recognizing triggers
Improving communication and social skills
Building relationships
Learning new sober skills
Getting real-time help for issues
PHP usually lasts 4-16 weeks and provides at least 20 hours of education and therapy each week.
Intensive Outpatient Programs (IOP)
IOP is one step down from PHPs and is often the next level in the continuum of care. IOPs meet several times a week for individual and group therapy. You get the same benefits as in PHP but in less time. Most IOPs offer 9-10 hours of services each week.
IOPs are often more flexible when it comes to meeting days and times. Some agencies offer IOP in the evenings and on weekends to accommodate those who work standard business hours. Family therapy and connecting with community-based recovery services during IOP can help you transition away from intensive services.
Standard Outpatient
One-on-one counseling or individual counseling is essential at all levels of care, no matter the intensity. Standard outpatient services occur once or twice a week and benefit you in the following ways:
Focus paid to you and your recovery
Review of your progress with your counselor to make treatment plan adjustments
Sharing information and insight that you may not want to share in group therapies
Setting long– and short-term goals with the help of your counselor
Inviting loved ones to participate or support you
Telehealth and Online Addiction Treatment
Depending on the drug rehab in Cleveland, you can participate in some services online, like medication management, individual therapy, group therapy, and family therapy. Telehealth and online addiction treatment refers to telephones, smartphones, computers, and other electronic devices that allow you to participate in treatment services but from the comfort of your home. Benefits include:
Saving money on travel expenses to attend in-person treatment
Lowering wear and tear on your vehicle from commutes
Conserving time spent traveling to your appointments
Attending individual and group therapies at more convenient times
Having access to peer support from across the country rather than just locally
Medical Detox
Medical detox is the first step in the continuum of care. For all other levels of care to be effective, you must be free from cravings or withdrawal symptoms.
Medical detox involves an inpatient stay in a hospital setting where you can be treated with medication by clinical staff. Alcohol and opioids are the most common substances requiring medical detox. Both disorders are known to produce moderate or severe withdrawal symptoms. Medication-assisted treatment eases negative symptoms so you can focus on learning recovery skills.
Alcohol detox can be severe and can pose a threat to life, inducing seizures or delirium tremens. Some doctors choose benzodiazepines to ease withdrawal symptoms. Others choose acamprosate, naltrexone, or disulfiram.
For opioid withdrawal, the symptoms can be excruciating and prevent you from thinking about anything other than the pain. To ease the symptoms, doctors may prescribe naltrexone, buprenorphine, or a combination of buprenorphine and naloxone.
Medical detox usually lasts between one week and 10 days. It is not the entirety of addiction treatment, but it can be an essential first step along the continuum of care.
Finding Specialized Drug Rehab in Cleveland
When choosing a drug rehab in Cleveland, consider specialties or unique characteristics that could benefit your substance abuse treatment.
Veteran Rehab
If you served in the military, you might qualify for healthcare from the Department for Veterans Affairs (VA). A requirement is to have anything but a dishonorable discharge, and even then, you may be eligible for some benefits. Services may include detox, inpatient Cleveland alcohol rehab, PHP, IOP, and specialty care.
Examples of qualifications for VA healthcare that pays for drug rehab in Cleveland include:5
VA disability rating
Former POWs
Purple heart or medal of honor recipients
Combat status
Environmental exposures
Income
Medical conditions
LGBTQ+ Rehab
The National Survey of Drug Use and Health results show members of the LGBTQ+ community have higher instances of substance abuse and substance use disorders. Marijuana, opioids, and alcohol were among the most misused substances. The survey also found specialized programs in drug rehabs in Cleveland and across the nation lead to better outcomes for members of this population.6
Men-Only Rehab
Men differ from women physically, emotionally, and socially. They differ in their substances of choice, how substances are metabolized in the body, how and when they seek treatment, triggers, and what they need to maintain recovery. Plus, it can be challenging for a man to empathize with a woman and vice versa. Even the reasons for relapse differ among men and women.
Choosing a men-only drug rehab in Cleveland can make you feel more comfortable and more likely to build trust, receive support, and explore the disease of addiction within yourself.
Women-Only Rehab
Women are physically and emotionally different than men. Being able to express themselves without fear of backlash or criticism is vital for effective treatment. The benefits of women-only drug and alcohol rehab in Cleveland include:
Being able to talk openly about women-specific issues, including body issues
Avoiding triggers caused by men (e.g., experiencing trauma from a man in the past can make being in a group with men a trigger regarding that trauma)
Encountering fewer distractions
Addressing needs properly that are different from men's needs, such as mental health and physical disorders
Teen Rehab
If you are a teen looking for drug rehab in Cleveland, choose a teen program. You want to be around other teens experiencing the same as you and understand what you are feeling.
Benefits of teen drug rehabs in Cleveland include the following:
Having age-appropriate materials for teaching you about addiction
Being able to continue schoolwork, so you don't fall behind in grade
Engaging in therapies that are specific to teens
Learning how to offer feedback and support to peers
Learning healthy coping skills that can help you avoid relapse
Getting a chance to stop the cycle of addiction early in life
Should I Travel for Alcohol or Drug Rehab in Cleveland?
Cleveland is known for hosting many renowned cultural events, such as music concerts. In recovery, you need a plan for every day of the week. In Cleveland, you can take a creative workshop to learn how to blow and form glass, make a candle, or go ziplining. Having helpful outlets to occupy your time can help you develop good habits that do not involve drug or alcohol misuse.
There are at least 14 LGBTQ+ specific resources in Cleveland. These include multiple churches committed to the LGBTQ+ community and the LGBTQ+ Community Center of Greater Cleveland. Support groups are plentiful, with over 100 Alcoholics Anonymous meetings in Cleveland and within a 10-mile area. Just as many Narcotics Anonymous meetings exist. Each neighborhood has multiple resources to aid in your recovery.
Neighborhoods in Cleveland to Consider for Treatment
Cleveland has 36 various neighborhoods, all of which can help you in your recovery journey.
Clark-Fulton Neighborhood
The culturally diverse Clark-Fulton neighborhood thrives with art, music, dancing, learning adventures, and new businesses. To maintain recovery from a substance use disorder, you need healthy distractions and unique opportunities to grow and develop. The Clark-Fulton neighborhood offers that and much more.
Collinwood
If you have a vintage vibe and enjoy visual amazement, Collinwood is the place to go. Murals are painted on buildings, bright neon signs light up the night, and at least 14 art museums showcase local works. Known as the Waterloo Arts District, you can enjoy sober living activities like hanging out at the local record store or diner or taking a class to learn a new creative hobby.
Little Italy
There are narrow streets, beautiful churches, and Cleveland's oldest restaurant, Guarino's. You will feel like you are in Italy's old world. This area is an excellent mixture of delicious foods, artisans selling unique and handmade items, and an explosion of culture. Little Italy is a great place to explore your faith and how spirituality or religion can benefit your recovery.
Kamm's Corner
If you are looking for wooded parks and rivers, Kamm's Corner is your neighborhood. Noted as one of the safest neighborhoods in Cleveland, you can enjoy the Rocky River, several impressive golf courses, shopping, and one of the largest employers, the Cleveland Clinic. The Cleveland Clinic offers substance abuse treatment services at the inpatient and outpatient levels, so following up on recovery is easy.
Alcohol and Drug Laws in Cleveland
Casey's Law: Ohio passed Casey's Law that allows families to force loved ones into substance abuse treatment even if they do not want to go. Families must file an affidavit and be able to prove their loved one meets the following criteria:7
Being a danger to themselves or others
An inability to provide for themselves
Outside authorities deem treatment necessary
The Pink Slip Law: The Pink Slip law allows interventionists or professionals to take someone into custody immediately and put them in treatment. Professionals include police officers, psychiatrists, licensed clinicians, physicians, parole and probation officers, and sheriffs.8
Other areas covered include:
Emergency hospitalization
Three-day holds
Custody and transport
Judicial hospitalization
Good-faith commitment
Bad-faith commitment
Aftercare Options for Post-Rehab Success
When you leave drug rehab in Cleveland, you must have a plan to continue your recovery. Aftercare programs can help you do this. Aftercare involves all the activities you do once you are discharged from treatment that helps you succeed in recovery.
Aftercare also helps you create a plan to prevent relapse, find a purpose, build healthy relationships, and enjoy a rewarding lifestyle. Each aftercare Cleveland alcohol rehab and drug Clevprogram has different goals.
For example, if you are not ready to transition back into your old home environment, you can benefit from a sober living home aftercare program.
Other aftercare programs include:
Outpatient substance abuse treatment
Obtaining your GED, high school diploma, or additional education
Job searching and training
AA, NA, and 12-Step facilitation groups
Treatment for co-occurring disorders
SMART Recovery
You can also find ways to continue behavioral and alternative therapies. Choose programs that offer cognitive-behavioral therapy, dialectical behavioral therapy, or contingency management. Include your family in your aftercare plan. Self-care is a must and is easy to achieve with alternative and holistic therapies. Examples of self-care include:
Acupuncture
Massage
Yoga
Meditation or Prayer
Art therapy
Music therapy
Equine or animal-assisted therapy
Fitness and nutrition therapy
If you are ready to find a drug or alcohol rehab in Cleveland, call 800-405-1685 (
Who Answers?) . Our treatment support specialists can match your needs with the right Cleveland drug rehab and connect you with them in minutes.