Toledo, Ohio, Drug and Alcohol Statistics
The following numbers indicate recent trends for substance abuse in Toledo, OH, and its surrounding Lucas County.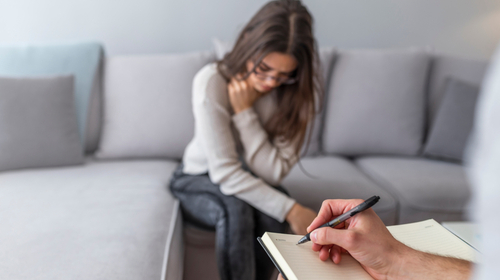 In 2020, the opioid dispensing rate in Lucas County was 79 per 100 residents.2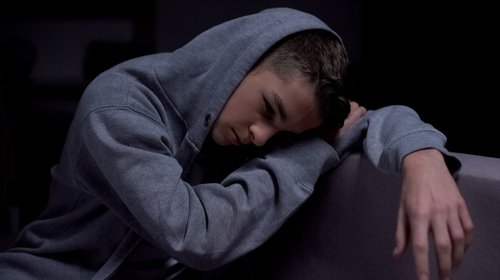 The rate of drug-related crime in the Toledo metro area is 1.45 per 1,000 residents per year.1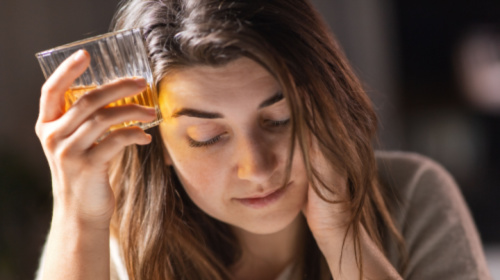 As of 2020, 22% of Lucas County adults were considered binge drinkers.4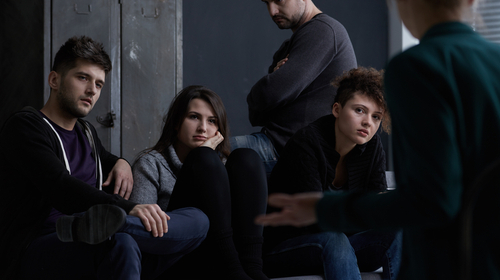 5% of Lucas County adults have used a program or service to help with an alcohol problem.4
In 2020, 8% of Lucas County adults reported misusing prescription drugs in the past 6 months.4
3% of Lucas County adults reported in 2020 that they were prescribed opioid-based medication and had trouble stopping.4
In 2020, 7% of Lucas County adults reported using recreational marijuana or hashish in the past 6 months.4
As of 2020, 2% of Lucas County adults had used a program or service to help with a drug problem.4
Toledo has averaged over 200 drug overdose deaths per year since 2020.5
Fentanyl is involved in around 90% of overdose deaths in Lucas County.5
Expert Insights

We hear about drug dealers using technology to their advantage – to advertise, to sell, to hide their crimes on the dark web. I say, 'Can't we use their technology against them?' And the answer is yes. In Toledo, there's a new resource to fight back. The Ohio Narcotics Intelligence Center is open and active. This center allows law enforcement to gather data and use it to catch and prosecute dealers. The tech allows them to collect photos, texts, time stamps, and more, to see how people are getting drugs and to identify suspects. Already the Center has assisted in over 2,000 cases statewide, providing crucial information to make Ohio a safer place. Way to go, Toledo! I hope other states are making similar efforts.

~ Kerry Nenn

Top 5 Drug Rehabs in Toledo, Ohio
Below are the top five addiction treatment centers in Toledo based on the following criteria:
Offering evidence-based treatment
Accreditation
Certifications
Client testimonials / reviews
Unison Health
Caring Hands Recovery Rehabilitation Center is located in Corona, California. They combine addiction treatment with outdoor therapy to help you recover fast. Treatment also includes education and identification of positive roles and functions in society that the person can adopt throughout treatment and recovery.

They specialize in:

Detox Treatment
Outpatient Rehab
Aftercare Support
Dual Diagnosis

Treatment programs are supported by:

Location and contact information:
1425 Starr Avenue
Toledo, OH 43605
419-693-0631
Ohio Treatment Center
The Ohio Treatment Center, located in the city of Toledo, offers a full spectrum of outpatient treatment for substance abuse and co-occurring mental health disorders. This facility was founded by recovering locals who came together to fight against substance abuse in the community.

They specialize in:

Medical Detox
Partial Hospitalization Programs (PHPs)
Outpatient Rehab Programs
Residential Treatment

Treatment programs are supported by:

The Joint Commission
The Commission on Accreditation of Rehabilitation Facilities (CARF)

Location and contact information:
4747 Monroe St
Toledo, OH 43623
833-692-9135
Midwest Recovery Center
Midwest Recovery Center offers gender-specific alcohol and drug treatment in Toledo, Ohio. They provide a three-phase treatment model that requires a 90-day commitment post detox, with up to 9 months of additional outpatient and transitory support.

They specialize in:

Medical Detox
Outpatient Treatment
Medication Assisted Treatment
Residential Detox
Transitionary Housing

Treatment programs are supported by:

The Joint Commission
LegitScript Certified
National Association of Addiction Treatment Professionals

Location and contact information:
7540 New West Road
Toledo, OH 43617
833-627-0039
BrightView Toledo Addiction Treatment Center
BrightView Toledo Addiction Treatment Center provides a comprehensive addiction treatment center in Toledo, Ohio. It gives clients outpatient treatment options while battling drug abuse or alcoholism. Their treatment approach is evidence-based and includes effective medication assisted treatment (MAT), individual counseling, group therapy, social service support, as well as work on co-occurring disorders. We utilize an individualized approach to meet patients where they are in the detoxification process.

They specialize in:

Medication-Assisted Treatment (MAT)
Outpatient Treatment Programs
Group and Individual Counseling
Social Service Supports
Co-Occurring Disorders
Outpatient Treatment

Location and contact information:
1655 Holland Road
Maumee, OH 43537
833-510-4357
Cost of Drug Rehab in Toledo
The cost of drug rehab in Toledo, OH, can vary greatly, based on a number of factors. Your treatment may be more affordable or expensive due to:
Several factors influence the total cost, such as:
Treatment setting (inpatient or outpatient)

Features and amenities (luxury or standard rehab facility)

Duration of program (30, 60, or 90 days)

Choosing a rehab facility in-network with health insurance provider

Location (city vs. suburb)

With these variations in mind, your cost for rehab may be very different from another Toledo resident. However, the average cost of inpatient drug rehab in Ohio is $56,688. For outpatient drug rehab, the cost averages around $1,700. For medication assisted treatment (MAT), nationwide, the average cost of methadone treatment is $126 per week. Stable patients who receive buprenorphine medication can expect to pay $115 per week. Naltrexone and related services cost an average of $1,177 per month.
How to Pay for Treatment in Toledo, OH
For many residents in need of drug rehab in Toledo, OH, looking at the cost can be discouraging. Fortunately, there are several options available to help pay for this treatment or reduce its cost. If you need addiction treatment in Toledo, consider the following sources to make it more affordable.
Private Insurance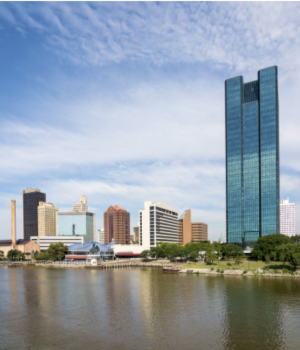 The federal Mental Health Parity and Addiction Equity Act requires all insurance providers to cover substance abuse treatment to at least some extent. Each plan differs based on provider, premiums, and plan, so Toledo residents should contact their health insurance company to find out exactly what their plan covers. 
Medicaid
Medicaid is a government-funded program that provides medical assistance to eligible low-income families, the blind, and disabled individuals. Medicaid pays for substance abuse services and other medical care. To qualify, Toledo residents must meet income and resource limits.
Medicare
Medicare is a federally funded health insurance program that provides coverage for Toledo residents aged 65 and older or who have certain disabilities. Addiction treatment services are covered under various Medicare plans. Always confirm accepted methods of payment before starting a program, since not all rehab facilities accept Medicare.
Sliding Scale Payment Options
Some drug rehabs in Toledo, OH, charge residents only what they can afford to pay, based on their income. These sliding scale discounts typically require proof of income to qualify.
TRICARE Insurance
TRICARE in Toledo provides health insurance coverage, including coverage for addiction treatment services, for U.S. military personnel, veterans, and their families. 
IHS-Funded Drug Rehabs
The Indian Health Service (IHS) is a government-funded health program that provides low-cost or free substance use treatment services for Native Americans and Alaskan Natives.
Making Drug and Alcohol Rehab More Affordable
For those who are underinsured or uninsured, drug rehab in Toledo can seem unaffordable. Fortunately, options are available to help fund treatment for those who qualify. If cost is an issue for you, consider the following options: 
Choose a Program Offering Payment Plans: Most drug rehabs in Toledo, OH, offer payment plans. The facility will work with you to set up weekly or monthly payments, so you can pay for treatment in small increments, rather than requiring the full large sum at the start of treatment. As with a credit card or other type of loan, most facilities charge a fee or interest if you opt for this program.
Rehab Scholarships: Some treatment facilities offer scholarships for individuals, to pay for their treatment. Corporations and nonprofit organizations also contribute funds to rehab scholarships. The SAMHSA website also provides information about grant opportunities. These scholarships are awarded based on need and personal situation. They may cover your treatment costs in part or in full. To determine your eligibility, contact the provider directly.

Free Rehab and Sliding Scale Options: Sliding scale payment options for drug rehab in Toledo, OH, are not always advertised, so it's important to ask if this option is available. These programs allow you to pay for treatment based on your income and other personal factors. They provide flexibility to help you afford the treatment you need. To qualify, you usually need to provide proof of income.
Levels of Care for Addiction Treatment in Toledo, OH
Detox: This initial step of treatment involves safely clearing your body of all drugs and alcohol. It happens in a supervised setting, typically in an inpatient facility or hospital, with medical assistance to help alleviate withdrawal symptoms. 
Inpatient or residential: Residential drug rehab in Toledo, OH is the most intensive treatment setting, offering 24/7 supervision. In this treatment setting, you live at the facility and participate in group, family, and individual counseling sessions, and you may receive medication and additional therapies. 
Outpatient: In outpatient care, you receive several hours of care per week, while living at home. This flexible option allows you to fulfill work and family obligations while receiving treatment. Outpatient treatment can occur in one of three different types of settings:

Standard outpatient treatment requires the least time commitment to participate, usually requiring only a few hours of meetings per week in individual therapy or support groups. This type of rehab is perfect for someone in long-term recovery who just needs ongoing counseling and life skills coaching to avoid relapsing

Intensive outpatient programs (IOPs) are more involved than the standard treatment, requiring a few hours of therapy several days a week.

Partial hospitalization programs (PHPs) are the most intensive, with several hours in an inpatient setting each day. Many people enter PHPs after finishing inpatient rehab or detox programs.

Telehealth and Online Addiction Treatment: This modern treatment option involves the use of technologies such as smartphone applications, texting, videoconferencing, and web-based platforms to provide care without requiring you to visit a facility in person. These treatment modes are often used for individuals who live far from drug rehabs in Toledo, OH, or for those whose schedules or health make in-person visits difficult. 
Aftercare and Relapse Prevention: This phase of treatment begins once inpatient or outpatient treatment is completed. It includes ongoing support services such as 12-step groups and therapy. Aftercare is crucial for relapse prevention, and it may continue for many years or a lifetime.
Alcohol and Drug Laws in Toledo, OH
State and local Ohio officials have established the following laws in Toledo regarding substances, substance use, and related issues. 
Addiction Discrimination Laws:: If an employee needs addiction treatment in Toledo, OH, employers are required to provide reasonable accommodation for them. Employees can request time off work to attend treatment, and this request must be granted, as long as their absence wouldn't cause hardship for the company.
Naloxone Access Law: Ohio law allows anyone to purchase naloxone at a pharmacy without a prescription. This law is designed to increase access to medication that can reverse a deadly opioid overdose.
Good Samaritan Overdose Law: This law offers protection from drug-related prosecution for individuals who call 911 when they witness someone overdosing. The individual must seek referral for addiction treatment in the following month to maintain immunity. Each individual may only invoke protection under this law twice.

Lucas County Drug Court: The Drug Court of the Lucas County Court of Common Pleas offers special consideration for defendants who commit crimes due to their dependency on substance use. The court offers treatment options in lieu of other sentencing.
Resources