Reno Drug and Alcohol Use Statistics
Reno is the county seat and largest city in Washoe County. In 2019, there were 172 total drug overdose deaths reported in the county.1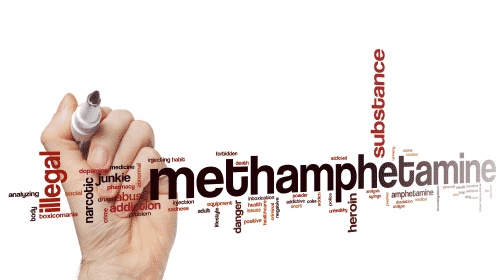 The top non-opioid listed as the cause of death was methamphetamine at 45%.1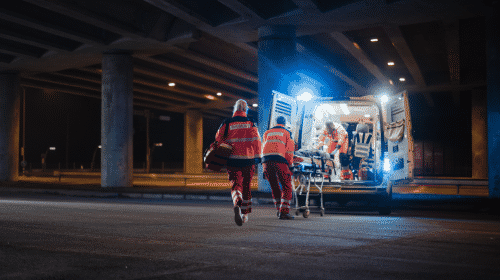 At 15%, fentanyl-related overdose deaths rose significantly in Reno and the surrounding area.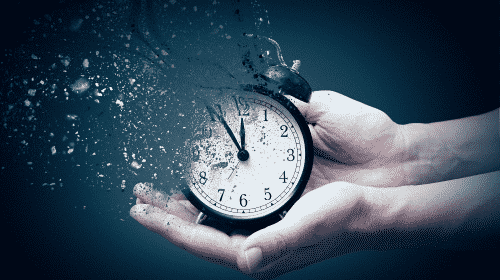 From 2020 to 2021, fentanyl-related deaths more than doubled in Washoe County.2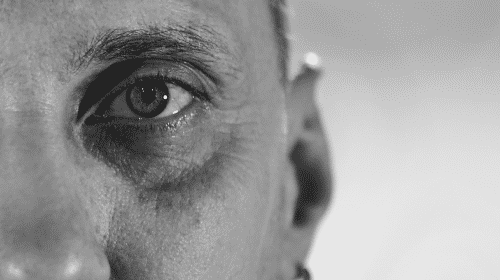 From 2013 to 2017, the alcohol-related death rate for those age 40 and up was more than double the U.S average.3
How Much Does Rehab in Reno Cost?
The cost of a drug rehab or alcohol rehab in Reno depends on several factors. A rehab that offers special amenities may cost a bit more than your typical treatment center. Costs can also vary between inpatient and outpatient facilities. If cost is an issue, there are free and low-cost options available in Reno.
How to Find Low-Cost and Free Rehabs in Reno
Low-cost and free drug rehabs or alcohol rehabs near me are partially or fully paid for by state or federal funding. This often means the facility is a non-profit or supported completely by grant funding or donations.
To find a state-funded rehab, you can visit the Nevada Department of Health's Substance Abuse and Prevention Treatment Agency website. You'll need to be a resident of Nevada and meet certain income requirements.
Do Medicare and Medicaid Cover Rehab?
Medicaid provides affordable health coverage to eligible low-income adults, children, and people with disabilities. It's funded by state and federal governments and overseen by individual states. Medicare is a federal program that extends health coverage primarily to people 65 and older or who have certain disabilities.
Medicaid and Medicare do provide coverage for addiction services, but there are restrictions. Not all facilities accept these two types of health coverage. You'll need to look for an in-network provider or contact Medicare or Medicaid directly to make sure your treatment will be covered.
Does Private Insurance Cover Addiction Treatment?
Private insurance will generally cover at least part of the cost of addiction treatment at a Reno drug rehab or alcohol rehab. Your specific health insurance plan will determine how much is covered and your potential out-of-pocket costs. Private insurance may also require you to attend rehab at an in-network provider.
Our treatment support specialists can help you determine your insurance coverage, or you can call the number on the back of your card to speak to your provider directly.
Popular Alcohol and Drug Rehab Centers in Reno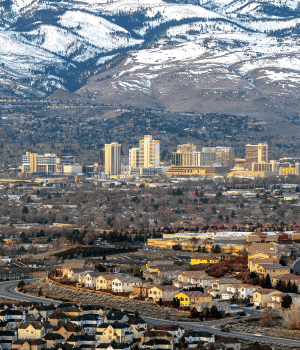 Reno has no shortage of treatment options available to start your recovery. Here are just a few you may want to consider.
Ridge House
Ridge House offers residential and outpatient care. It currently has eight residential homes, with one house specifically for veterans. The facility offers aftercare support, cognitive behavioral therapy, and animal therapy. Ridge House accepts all forms of Medicaid and some private insurances and receives grant funding to support those with a limited income.
STEP2
Since 1986, STEP2 has helped women with substance use disorders receive the treatment they need. The facility was founded on the principle that women with young children or expectant mothers should not have to choose between being a parent and getting help. STEP2 serves women and children together as a unit to ensure the best outcome.
The year-long program includes residential inpatient services, outpatient services, transitional housing, case management, and childcare assistance. STEP2 accepts Medicaid and private insurance and offers financial aid, financing, and sliding scale payment assistance.
The Empowerment Center
The Empowerment Center is the only state-licensed halfway house in northern Nevada. In addition to offering at-risk women a safe place to live, they also require them to attend 12-step meetings and work with sponsors. Each resident works to address their addictions and other underlying issues. They must maintain a job, perform assigned chores, and observe a curfew. The Empowerment Center accepts Medicaid, Medicare, and private insurance.
New Dawn Treatment Centers
This Reno-based intensive outpatient center is designed for people who have recently finished detoxification or a residential treatment program. New Dawn Treatment Centers' intensive outpatient program involves daily group therapy and individual counseling two days a week. Family counseling is also a part of the process. The center accepts private insurance and offers self-pay options.
The Drug Rehab Process: What to Expect
Addiction rehab is a journey that can include multiple steps over the continuum of care. For many people, maintaining sobriety is a lifelong process. While it's not required you go through all the steps listed below, chances are you will experience one or more of them as you go through addiction recovery.
Receiving a Substance Abuse Assessment
Once you enter a treatment facility, you'll undergo a substance abuse assessment. This assessment will determine if you have a drug or alcohol addiction, assess your level of addiction, and determine if you have a co-occurring mental health condition. The information will be used to make a diagnosis and create an effective treatment plan to meet your specific needs.
Medical Detox
Medical detox is typically the first step in the addiction rehab process. It involves clearing toxins from the body, such as drugs or alcohol.4 Medical detox is done under supervision and is designed to help manage the symptoms of withdrawal in a safe environment.4 If needed, doctors can prescribe medication to prevent complications and lessen some of the withdrawal symptoms.4
After detox, patients can transfer to an inpatient facility or outpatient treatment center to continue their recovery. Completing medical detox does not address the underlying causes of your addiction but allows you to continue your journey substance-free.4
Inpatient Rehab in Reno
An inpatient drug or alcohol rehab in Reno will be a more intensive program. You stay at the facility full-time and receive treatment from various health care professionals. Inpatient or residential treatment offers support in an environment free from distractions and temptations. This allows you to focus on your recovery fully.
Each day will feature structured activities that focus heavily on individual and group counseling sessions.
Step-Down Care
Once you've completed an inpatient or residential program, you may step down to the next level of care offered through an outpatient program. Outpatient programs offer more flexibility and allow you to live at home while receiving treatment. There are several types of outpatient programs that vary in their intensity. They can help build on the skills you've learned in your inpatient program while still providing necessary support and structure.
Depending on your level of addiction, an inpatient facility may not be the right place to start your recovery journey. If your addiction is relatively mild and you have a strong support system at home, outpatient treatment at a Reno drug or alcohol rehab may be the best fit.
Standard outpatient treatment, A standard outpatient program offers patients the most flexibility. Most patients can schedule their treatment sessions around school or work. This kind of outpatient treatment usually only requires attendance 1 or 2 times a week. Group, family, or individual therapy is often included.
Intensive outpatient substance abuse treatment (IOPs),The next step down from a PHP is an intensive outpatient program or IOP. An IOP requires you to attend treatment for at least 9 hours a week, spread out over 3-5 days.6 This number can go down as your recovery progresses. As the name suggests, this outpatient program allows you to go home each night.
During an IOP, you can attend group therapy sessions, receive individual counseling, and attend life skills classes.6
Partial hospitalization programs (PHPs), Considered the most intense form of outpatient care, a partial hospitalization program or PHP requires patients to attend treatment for several hours a day, most days of the week.5 Unlike inpatient treatment, you are allowed to live at home. This type of treatment can be a good option for people who still need a high level of care but cannot commit to residential treatment.
A PHP can include individual, group, and family therapy, medication management, wellness center activities, and support group meetings.5
Aftercare and Relapse Prevention
Once you complete formal addiction treatment, your recovery journey isn't at an end. It's important to establish an aftercare and relapse prevention plan with your treatment team to ensure your continued sobriety and success. A relapse shouldn't be considered a failure. It just means you need a little more support at this point in your recovery. That could mean returning to more formal treatment to get back on track.
Let's break down several aftercare options.
12-Step Support Groups
12-step support groups such as Alcoholics Anonymous (AA) and Narcotics Anonymous (NA) are two of the best-known aftercare options. AA and NA offer meetings across the country that are run by people who are in recovery. Most are free and open to the public. It's not unusual for people to attend even after achieving years of sobriety. Support groups offer people the chance to connect with other people in recovery and to form a sober social network.
SMART Recovery
There are other types of support groups if the 12-step program isn't right for you. SMART Recovery is a self-help group based on cognitive behavioral therapy. Members learn how to change negative emotions, thinking patterns, and actions.
Sober Living Homes
A sober living home is a bridge between residential treatment and returning to life on your own. These drug and alcohol-free residences provide a safe and supportive environment for recovery. While it's less structured than an inpatient facility, this sober environment encourages residents to develop healthy skills and habits for when they do venture out to live on their own.
house-chimney-medical
Continued therapy can help you work through any issues that may develop post-treatment and assist with developing a relapse presentation plan. Often members of your treatment team can assist with finding you a private therapist. Don't be afraid to take some time to find a therapist who is the right fit for you and your recovery.
What to Consider When Choosing the Right Reno Rehab for You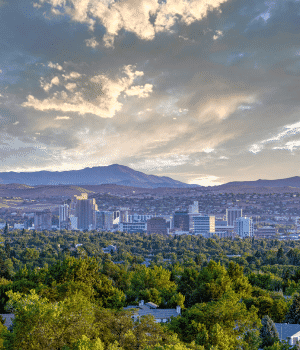 There are many things to consider when evaluating drug rehabs and alcohol rehabs in Reno. There is no one-size-fits-all treatment plan, and what works for you may not be the right fit for someone else. Here are a few things to think about while looking at rehabs.
Inpatient vs. Outpatient
Deciding whether you want to pursue inpatient or outpatient treatment will help narrow down your choices considerably. Inpatient treatment requires you to live at the facility, while outpatient allows you to live at home. If you're not sure which one would work best for you, a medical professional can do an evaluation and make a recommendation.
Treatment Approach
Not all Reno alcohol rehabs and drug rehabs approach treatment with the same philosophy. Some may take a more holistic outlook, which incorporates more integrative therapies such as acupuncture and yoga. There are also faith-based and Christian rehabs that understand how spirituality can help people in their addiction recovery.
Population-Specific Treatment
There are also Reno drug and alcohol rehabs targeted to specific populations. This can include men, women, teens, the LGBTQ+ population, and veterans. Population-specific treatment offers therapies and programs targeted to the unique needs of these individuals.
Cost
Cost should also play a factor when choosing addiction treatment in Reno. If you have insurance, you'll want to find a rehab that accepts your provider to get the most out of your coverage. If insurance isn't an option, you'll want to ask about any available financing options.
Location
Are you an outdoorsy type, or do you prefer a more urban setting? When looking at rehab options, think about location as well. You'll want to find a setting where you'll be most comfortable.
Amenities
A rehab's features and amenities can factor into your decision as well. Perhaps the privacy that comes with a private room is a must-have for your stay. If you like to exercise, a fitness center or pool may help make your treatment process a more positive one.
Program Rules
It's always a good idea to know a program's rules up front. If visitors are important to you during your recovery, then you'll want to compare policies to find one that works for you.
What to Look for in a Quality Treatment Program
There are other things to look for as well when considering a quality treatment program.
Program Accreditation
An accredited drug or alcohol rehab in Reno has gone through a series of third-party evaluations where its programs and practices are compared to the Commission on Accreditation of Rehabilitation Facilities standards. Receiving this seat of accreditation and recognition means the facility's programs meet or exceed the industry standards.
Staff Credentialing
The staff at a treatment program will include medical doctors or professional addiction specialists that are required to have certain credentials to practice. These professionals are generally subject to a strict state-mandated certification and licensing process. For example, social workers often need to not only have a degree but also complete a certain number of clinical hours and then pass necessary state exams to practice.
Staff-to-Patient Ratio
It shouldn't come as a surprise that a good staff-to-patient ratio is a low one. This helps ensure each patient receives the necessary personalized care. A low ratio means the staff—from the doctors to the general staff—are not overwhelmed by the number of patients who need their attention, and any potential emergencies can be addressed quickly. The recommended range of staff-to-patient at a rehab center ranges between 1:3 and 1:10.
Aftercare Planning
More programs are helping patients create an aftercare plan, which provides social and medical support to maintain sobriety. Once you identify your needs, you can work with a therapist to find resources in the Reno area to help you be successful.
Financing Options
A quality treatment program will accept more than just self-pay when it comes to covering the costs of rehab. Offering a variety of financing options demonstrates that the facility is interested in helping everyone who needs addiction treatment, regardless of their financial status.
Alumni Programs
Alumni programs create an instant sober support network made up of former patients. These programs can host regular events to keep participants engaged, such as support groups or other group activities. An alumni program helps former patients more easily maintain any friendships they made while in treatment.
Drug and Alcohol Laws in Reno
Nevada and Reno have created programs designed to help people with a drug or alcohol addiction get the help they need.
Good Samaritan Drug Overdose Act: The Good Samaritan Drug Overdose Act is designed to encourage people to seek out medical assistance in the event of an overdose. If you call 911 for yourself or an overdose victim, you are protected from prosecution for certain drug-related offenses. Additionally, the law allows greater access to naloxone, an opioid overdose reversal drug.
Reno Fresh Start DUI Program: This program provides treatment services instead of jail time for people who have been arrested for driving under the influence (DUI). To qualify, you must be a first offense DUI offender with a blood alcohol content of over 0.18, have had a second DUI offense, or have multiple DUI convictions outside of a 7-year window. Participants can meet with the program's designated treatment clinician, who can provide individual and group counseling. The Fresh Start program lasts approximately 12-24 months.
Reno Courts Assisting Military Offenders (CAMO): The Reno Courts Assisting Military Offenses or CAMO is designed specifically for veterans or current members of the U.S. military who have been charged with a misdemeanor criminal offense. If they have also been diagnosed with a substance use disorder, the court will collaborate with the local Veterans Administration program to provide addiction treatment. The program lasts approximately 12-24 months. Once completed, the criminal charge is dismissed.
If you're struggling to find the right Reno drug rehab or alcohol rehab, we are here to help. Our treatment support specialists are available 24/7. Call our free and confidential helpline at 800-926-9037 (
Who Answers?) .
Resources