Las Vegas Alcohol and Drug Use Statistics
The 2019–2020 National Survey on Drug Use and Health asked people in Nevada about their alcohol and drug use in the previous month. This is what the survey showed:1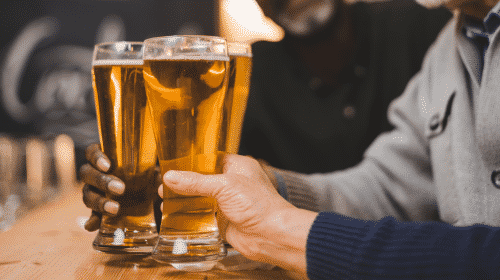 618,000 adults had binged alcohol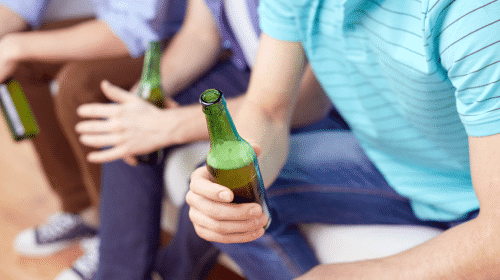 10,000 adolescents (12 to 17 years old) had binged alcohol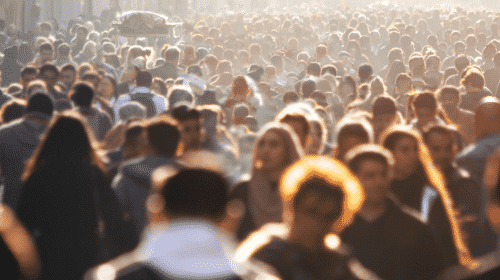 503,000 adults had used illicit drugs
20,000 adolescents (12 to 17 years old) had used illicit drugs
The same survey found that 263,000 adults in Nevada were addicted to alcohol. And in 2020 alone, 360,000 adults in Nevada had substance use disorder (SUD).1 SUD is defined as being mentally, inwardly compelled to use illicit drugs or prescription medications in ways other than directed.
In 2018, 372 people died from opioid (e.g., heroin, fentanyl, and prescription narcotics) overdoses in Nevada. Statewide, healthcare providers wrote 55 opioid pain medicine prescriptions per 100 people. That is slightly higher than the national average.2
A survey showed 11,573 people were in 109 drug rehab centers in Nevada on a single day—March 31, 2020. Of those in treatment that day, 2,142 were younger than 18 years of age. Roughly half were receiving help for both alcohol and drug use.3
Cost of Drug or Alcohol Rehab in Las Vegas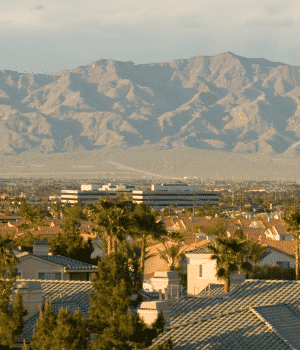 Getting help costs less than not treating your addiction.4 Continuing to misuse substances affects your health, relationships, and ability to work.
The cost of care depends on a few factors:
Location: Grand vistas of deserts or mountains may influence the cost
Facility type: Outpatient generally costs less than inpatient care
Program size: Large programs generally cost less
Insurance: Your insurance coverage and networks can influence the price
Types of treatments: Wide varieties of options on offer may increase costs
Length of the program: Typically, these last 30 to 90 days
Extra amenities: Gyms, pools, spas, massage therapy, and nutritionists can cost more
Payment Methods for Alcohol or Drug Rehab in Nevada
Often, a facility will work with you to establish payment options. These can be sliding-scale programs, where your income will be evaluated, and your costs adjusted so you can pay within your means. Other facilities may offer financing so you can pay across monthly installments over various time periods. Moreover, you may find that your private insurance has in-network coverage for addiction treatment centers in Las Vegas. Contacting your provider can confirm this.
Of the 109 Nevada facilities that responded to the National Survey of Substance Abuse Treatment and Services:12
Low-Cost and Free Drug Rehab Centers in Las Vegas
Under the Affordable Care Act (ACA), more people can qualify for insurance. It is important to know that help for mental health and substance use disorders (SUDs) is covered under the ACA. For Las Vegas drug rehabs, this includes outpatient and inpatient care to assess and treat SUDs. Specifically, ACA insurance in Nevada covers such services as counseling, behavioral health treatment, and psychotherapy.14
If you do not qualify for ACA coverage, you may qualify for low-cost or free services that are subsidized by grants and government funding. To be eligible, you may need to show you are a resident of Nevada, what your income is, and any proof of insurance or lack of insurance.
Please call 800-926-9037 (
Who Answers?) to speak to a specialist about low-cost or free drug rehab centers in Las Vegas.
How Do You Pay for Alcohol or Drug Rehab in Las Vegas?
If you are uninsured, you do not qualify for free services, or you cannot find free beds and face a long wait for an opening, you still have options to get help. Here are some ways to help cover or reduce the cost:
Choose a Program that Offers Payment Plans: Accounting departments at facilities may work with you to set up a payment schedule that fits your budget and helps you begin treatment immediately. Verify with them beforehand if you are traveling from out of state.
Apply for a Scholarship: Scholarships can partially or fully cover costs for those who qualify. Start by asking the facility if it offers scholarships. Corporations, churches, charities, and nonprofit organizations also offer scholarships.
Find a Sliding-Scale Program: Some addiction treatment centers adjust their fees according to your ability to pay. A sliding-scale payment plan lets you move forward with care while making affordable, regular payments that are calculated based on your income.
Please call 800-926-9037 (
Who Answers?) to speak to a specialist about your options.
Addiction Treatment Settings
Because needs vary, there are different levels of addiction treatment available. Las Vegas residents may receive each of the levels of care listed below, or they may enter at one of the less intensive levels. 
Medical Detox occurs in a hospital, residential, or outpatient setting. It's the process of safely and comfortably removing drugs or alcohol from your system. Once withdrawal symptoms have been comfortably managed, you can move into formal care. 
Inpatient is the most intensive level of care. It involves living at a facility and receiving round-the-clock supervised care. Treatment interventions usually include individual and group therapy, nutritional counseling, experiential therapies, and medication.
Standard outpatient treatment requires the least time commitment of all the options, usually needing just a few hours of meetings per week in individual therapy or support groups. This is best for someone in long-term recovery who just needs ongoing counseling and life skills coaching to avoid relapsing.
Intensive Outpatient Programs (IOPs) are more involved than the standard treatment, requiring a few hours of therapy several days a week.
Partial Hospitalization Programs (PHPs) are the most intensive, with several hours in an inpatient setting each day. Many people enter PHPs after finishing inpatient or detox.
Aftercare
Also known as relapse prevention, aftercare takes place when a program is complete. Aftercare includes ongoing support through options such as 12-step groups, non-12-step groups, ongoing therapy, and sober living homes.
Specialized Drug Rehabs in Las Vegas
With numerous accredited alcohol and drug rehab centers in Las Vegas, one is likely to fit your personal and financial needs.
Holistic
Holistic programs include alternative medications and treatment aimed at helping your mind, body, and spirit recover from addiction. Therapies include yoga, acupuncture, Reiki therapy, art therapy, mindfulness, and much more.
Christian and Faith-Based
Christian and faith-based programs include religious or spiritual components. Treatment includes participating in prayer groups, devotional time, meditation, mindfulness, and religious or philosophical discussions. F
Luxury
Luxury facilities provide patients with a relaxing resort-like environment to jumpstart their addiction recovery. Every luxury program is different, but they typically provide upscale features, such as swimming pools, massage therapy, spa treatment, equine therapy, gourmet meals, and more.
Executive
Executive programs allows you to continue working while getting the alcohol and drug treatment you need. Many inpatient executive facilities have upscale amenities, including private office space.
Dual Diagnosis 
If you rely on alcohol or drugs to alleviate mental health symptoms such as depression, anxiety, or extreme mood shifts, you should seek dual-diagnosis treatment.
Call 800-926-9037 (
Who Answers?) for help from one of our specialists.
Types of Therapy Used in Drug or Alcohol Rehab
In addition to medications, various individual and group therapies may help you achieve lasting recovery:
Cognitive Behavioral Therapy (CBT)
Cognitive behavioral therapy focuses on helping patients identify their own problematic thought patterns and actions, and to increase their understanding of how these behaviors impact their substance use.

Dialectical Behavior Therapy
Dialectical behavioral therapy is a form of psychotherapy intended to help people change problematic thoughts and behaviors by learning to manage and change negative emotions, rather than trying to escape from them.

Motivational Enhancement Therapy (MET)
MET is a form of therapy that helps individuals strengthen their internal motivation and create a plan for change. Individuals with SUDs are often ambivalent about changing their behaviors, even when they are aware of the damage caused by their addiction.

Contingency Management
Contingency management uses positive reinforcement to help build positive habits. This approach uses strategic rewards or incentives to encourage behaviors such as attending treatment sessions and engaging in recovery-focused activities.

Group
Group therapy can be highly beneficial to individuals in a drug or alcohol treatment program. Group counseling provides a safe environment in which patients can build their interpersonal communication skills and learn from others who have been in their situation.

Family
Family therapy is integral to many rehab programs. Research shows that when combined with individual counseling, family therapy can help reduce stress, improve mental health conditions, and help prevent relapse.12
Should You Travel to a Las Vegas Drug Rehab Center?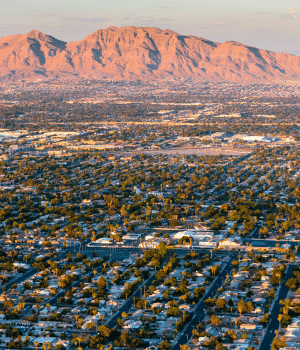 Traveling can have positive outcomes on your recovery. Putting some distance between you and anything in your home environment can simplify and ease your road to lasting recovery. Without the stressors and pressures of your daily routine, you allow yourself the space to consider your addictive lifestyle openly and honestly.
Substance Use Laws in Las Vegas
The Las Vegas Strip and Las Vegas are technically under different jurisdictions. The Strip falls under Clark County laws. Regarding alcohol and drugs, they basically agree. Here are several laws on the books.
Good Samaritan Law: This law prevents legal action against Indiana residents who administer naloxone or call 911 to help someone who may be overdosing on opioids. It also gives immunity to Indiana residents who seek medical treatment for an overdose for themselves or someone else. The law also allows pharmacies to dispense naloxone to people without a prescription. 
Controlled Substance Abuse Prevention Act: This law requires physicians to prescribe responsibly by ensuring the benefits outweigh the risks, to prevent potential substance misuse that starts with unnecessarily prescribed opioids. 
Assembly Bill 236: This Nevada law is designed to lessen sentences for those found guilty of breaking laws related to controlled substances. The goal is to reduce Nevada's prison population by keeping low-level dealers and those with substance use disorders out of jail. 
Marijuana Law: Nevada marijuana law permits adults 21 years of age and older to possess up to one ounce of marijuana. However, possession and consumption of recreational marijuana must take place at private residences or licensed social-use venues. 
Open Container Laws: Both Las Vegas and the Strip allow open alcohol containers, provided the containers are not glass. Plastic and paper cups are okay. The Strip allows an aluminum open container, though, and Las Vegas does not. However, having an open container in a car is illegal.17
Drinking in Public or Public Intoxication: Drinking in public and public intoxication are legal in Las Vegas. However, breaching the peace may amount to a misdemeanor.18 Where you drink has limitations. You cannot drink within 1,000 feet of:
Public or private schools
Places of worship
Hospitals
Bus stops
Drug or alcohol rehab facilities
Law Enforcement Assisted Diversion Program: For minor drug offenses, law enforcement personnel may opt to bypass the criminal justice system altogether and refer you for alcohol and drug treatment. Police may involve a mobile outreach team with drug and alcohol counselors to provide you with support on the spot.
Resources