Expert Insights

The U.S. Food and Drug Administration recently approved the sale of Narcan without a prescription. Known as the overdose-reversing drug, Narcan is the first opioid treatment to be sold over the counter. And this will have what many experts hope will have a positive impact on Las Vegas. According to the Nevada Health Department, there were 1,412 opioid-related deaths in Clark County from 2018 to 2022. This is a huge spike in overdose deaths, meaning the easy access to Narcan could have potentially saved all or a large portion of those lives.

~ Jo Harvey
Top 5 Drug Rehabs in Las Vegas
Every alcohol and drug rehab in Las Vegas offers its own set of unique amenities, programs, and therapies. Evidence-based treatment is available at multiple inpatient centers in Las Vegas. These facilities often provide a range of therapies, faith-based treatments, and outpatient options for recovery.
Below are the top five addiction treatment centers in Las Vegas based on the following criteria:
Offering evidence-based treatment
Accreditation
Certifications
Client testimonials / reviews
Best Overall Rehab: Desert Hope Treatment Center
Desert Hope Treatment Center is a premier drug and detox facility that provides high-quality addiction treatment services in Las Vegas, Nevada. They offer 24/7 medically supervised detox, co-occurring disorder treatment, inpatient and outpatient services, along with specialty tracks such as Veterans, LGBTQ, and trauma-focused.

Treatment programs include:

Medical Detox
Veteran and First Responder Program
Inpatient
Intensive Outpatient
Partial Hospitalization
Outpatient
Gender-Specific Care
Telehealth
Trauma Care

Treatment programs are supported by:

Location and contact information:
2465 East Twain Avenue
Las Vegas, NV 89121
(928) 238-3339
Best Holistic Rehab: Vogue Recovery Center
Vogue Recovery Center offers drug and alcohol treatment to those suffering from substance abuse in the Las Vegas, Nevada region. Their rehab center is set in a comfortable, private setting where mental health, chronic pain, unresolved trauma, and relationship issues can also be addressed. Their treatment options range from inpatient detox to sober living.

Treatment programs include:

Detox
Inpatient
Partial Hospitalization
Intensive Outpatient
Outpatient
Sober Living
Dual Diagnosis
Chronic Pain Track
Veteran Track
First Responder's Track

Treatment programs are supported by:

The Joint Commission
LegitScript

Location and contact information:
4011 McLeod Drive
Las Vegas, NV 89121
(855) 497-1945
Best Luxury Rehab: Landmark Recovery Las Vegas
Landmark Recovery, located in Las Vegas, Nevada, treats alcohol and drug addiction through personalized substance abuse treatment programs. They address the negative impacts of addiction, including codependency, work challenges, mental health, and physical well-being. Evidence-based therapies and counseling are incorporated.

Treatment programs include:

Medical Detox
Inpatient
Outpatient
Partial Hospitalization
Aftercare

Treatment programs are supported by:

The Joint Commission
LegitScript Certified

Location and contact information:
3371 North Buffalo Drive
Las Vega, NV 89129
(725) 217-9910
Best Opioid Detox: Las Vegas Comprehensive Treatment Center
Located in Las Vegas, Nevada, Las Vegas Comprehensive Treatment Center provides medication-assisted treatment (MAT) to adults 18 and older who are battling an addiction to opioids. They also offer counseling and therapy services.

Treatment programs include:

Medication-assisted treatment (MAT)
Counseling
Therapy

Treatment programs are supported by:

National Association of Addiction Treatment Providers (NAATP) member
SAMHSA

Location and contact information:
2887 S Maryland Pkwy
Las Vegas, NV 89109
(702) 840-3586
How Does Las Vegas Compare in Alcohol and Drug Use?
Famously known as Sin City, Las Vegas is known for its gambling, shopping, fine dining, entertainment, and nightlife. However, fentanyl overdoses are on the rise in Clark County.1 To combat the growing opioid epidemic, there are more than 40 alcohol and drug rehab centers in Las Vegas.2 These facilities can help you recover from your addiction, whatever substance it may be—illicit drugs, prescription drugs, or alcohol. With specialized treatment options available, these rehabs can align with your needs, recovery goals, preferred location, and financial situation.
How Expensive is Drug Rehab in Las Vegas?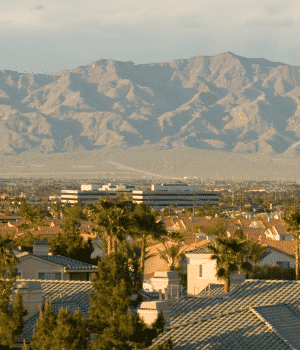 Getting help costs less than not treating your addiction.4 Continuing to misuse substances affects your health, relationships, and ability to work.
The cost of care depends on a few factors:
Location: Grand vistas of deserts or mountains may influence the cost
Facility type: Outpatient generally costs less than inpatient care
Program size: Large programs generally cost less
Insurance: Your insurance coverage and networks can influence the price
Types of treatments: Wide varieties of treatment options may increase costs
Length of the program: Programs typically last 30 to 90 days
Extra amenities: Gyms, pools, spas, massage therapy, and nutritionists can cost more
Payment Methods for Drug and Alcohol Rehab in Nevada
Often, a facility will work with you to establish payment options. These can be sliding-scale programs, where your income will be evaluated and your costs adjusted so you can pay within your means. Other facilities and detox centers in Las Vegas may offer financing so you can pay across monthly installments over various time periods. Moreover, you may find that your private insurance has in-network coverage for addiction treatment centers in Las Vegas. Contacting your provider can confirm this.
Of the 109 Nevada facilities that responded to the National Survey of Substance Abuse Treatment and Services:12
Are There Low-Cost and Free Drug Rehab Centers in Las Vegas?
Under the Affordable Care Act (ACA), more people can qualify for insurance. It is important to know that help for mental health and substance use disorders (SUDs) is covered under the ACA. For Las Vegas drug rehabs, this includes outpatient and inpatient care to assess and treat SUDs. Specifically, ACA insurance in Nevada covers such services as counseling, behavioral health treatment, and psychotherapy.14
If you do not qualify for ACA coverage, you may qualify for low-cost or free services that are subsidized by grants and government funding. To be eligible, you may need to show you are a resident of Nevada, what your income is, and any proof of insurance or lack of insurance.
Please don't wait to get help. Contact 800-405-1685 (
Who Answers?) to learn more about low-cost or free drug rehab centers in Las Vegas.
How Do You Pay for Alcohol or Drug Rehab in Las Vegas?
If you are uninsured, you do not qualify for free services, or you cannot find free beds and face a long wait for an opening, you still have options to get help. Here are some ways to help cover or reduce the cost of care:
Choose a Program that Offers Payment Plans: Accounting departments at facilities and detox centers in Las Vegas may work with you to set up a payment schedule that fits your budget and helps you begin treatment immediately. Verify with them beforehand if you are traveling from out of state.
Apply for a Scholarship: Scholarships can partially or fully cover costs for those who qualify. Start by asking the facility if it offers scholarships. Corporations, churches, charities, and nonprofit organizations also offer scholarships.
Find a Sliding-Scale Program: Some addiction treatment centers adjust their fees according to your ability to pay. A sliding-scale payment plan lets you move forward with care while making affordable, regular payments that are calculated based on your income.
Please call 800-405-1685 (
Who Answers?) to get the help you need, today.
Types of Therapy Used in Drug or Alcohol Rehab in Las Vegas
In addition to medications, various individual and group therapies may help you achieve lasting recovery:
Cognitive Behavioral Therapy (CBT)
Cognitive behavioral therapy focuses on helping patients identify their own problematic thought patterns and actions and to increase their understanding of how these behaviors impact their substance use.

Dialectical Behavior Therapy (DBT)
Dialectical behavioral therapy is a form of psychotherapy intended to help people change problematic thoughts and behaviors by learning to manage and change negative emotions rather than trying to escape from them.

Motivational Enhancement Therapy (MET)
MET is a form of therapy that helps individuals strengthen their internal motivation and create a plan for change. Individuals with SUDs are often ambivalent about changing their behaviors, even when they are aware of the damage caused by their addiction.

Contingency Management
Contingency management uses positive reinforcement to help build positive habits. This approach uses strategic rewards or incentives to encourage behaviors such as attending treatment sessions and engaging in recovery-focused activities.

Group Therapy
Group therapy can be highly beneficial to individuals in a drug or alcohol treatment program. Group counseling provides a safe environment in which patients can build their interpersonal communication skills and learn from others who have been in their situation.

Family Therapy
Family therapy is integral to many rehab programs. Research shows that when combined with individual counseling, family therapy can help reduce stress, improve mental health conditions, and help prevent relapse.12
Choosing the Right Level of Care
If you aren't sure which level of care is a good fit for you, check out the available settings below to learn more.
Medical Detox
A team of medical professionals provides you with supportive care while you withdraw from drugs and alcohol, keeping you safe and comfortable throughout this trying process.  This is usually the first step of the recovery process.
Inpatient
When you enroll in an inpatient program, you agree to live at the facility for the length of the program. This can be anywhere from 30 days up to 90. You will receive around-the-clock monitoring, supervision, and care.
Partial Hospitalization Programs (PHPs)
PHPs are intensive and involve several hours of care per day, with patients returning home during non-treatment hours.
Intensive Outpatient Programs (IOPs)
IOPs are more intensive than standard outpatient but a step down from a PHP, including a few hours of therapy per day, for three to five days per week.
Standard Outpatient
Standard outpatient treatment and therapy involve counseling for one or two hours per day, for one or two days per week.
Aftercare
Relapse prevention is an essential part of the recovery process. After you lay the groundwork in rehab, you need ongoing support, such as group counseling, 12-step meetings, non-12-step meetings, and more.
If you need assistance in choosing a program, we are here to help. Contact our confidential helpline at 800-405-1685 (
Who Answers?)  to get the help you need.
Substance Use Laws in Las Vegas
The Las Vegas Strip and Las Vegas are technically under different jurisdictions. The Strip falls under Clark County laws. Regarding alcohol and drugs, they basically agree. Here are several laws on the books.
Good Samaritan Law: This law prevents legal action against Las Vegas residents who administer naloxone or call 911 to help someone who may be overdosing on opioids. It also gives immunity to residents who seek medical treatment for an overdose for themselves or someone else. The law also allows pharmacies to dispense naloxone to people without a prescription. 
Controlled Substance Abuse Prevention Act: This law requires physicians to prescribe responsibly by ensuring the benefits outweigh the risks, to prevent potential substance misuse that starts with unnecessarily prescribed opioids. 
Assembly Bill 236: This Nevada law is designed to lessen sentences for those found guilty of breaking laws related to controlled substances. The goal is to reduce Nevada's prison population by keeping low-level dealers and those with substance use disorders out of jail. 
Marijuana Law: Nevada marijuana law permits adults 21 years of age and older to possess up to one ounce of marijuana. However, possession and consumption of recreational marijuana must take place at private residences or licensed social-use venues. 
Open Container Laws: Both Las Vegas and the Strip allow open alcohol containers, provided the containers are not glass. Plastic and paper cups are okay. The Strip allows an aluminum open container, though, and Las Vegas does not. However, having an open container in a car is illegal.17
Drinking in Public or Public Intoxication: Drinking in public and public intoxication are legal in Las Vegas. However, breaching the peace may amount to a misdemeanor.18 Where you drink has limitations. You cannot drink within 1,000 feet of:
Public or private schools
Places of worship
Hospitals
Bus stops
Drug or alcohol rehab facilities
Law Enforcement Assisted Diversion Program: For minor drug offenses, law enforcement personnel may opt to bypass the criminal justice system altogether and refer you for alcohol and drug treatment. Police may involve a mobile outreach team with drug and alcohol counselors to provide you with support on the spot.