North Las Vegas, Nevada Drug and Alcohol Use Statistics
Located in Clark County, North Las Vegas has seen an increasing rate of overdose deaths according to the CDC. Clark County has just over 800,500 residents as of 2020, with recent information showing:1,2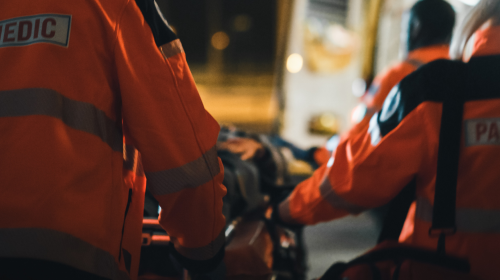 Drug overdose deaths have grown 7% since 2018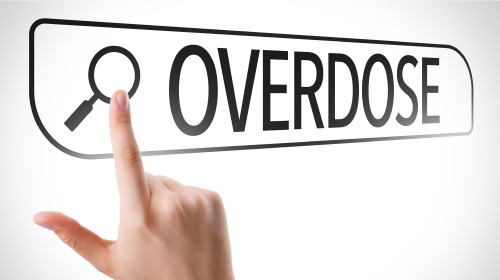 Alcohol-related overdoses grew 85% between 2018 and 2020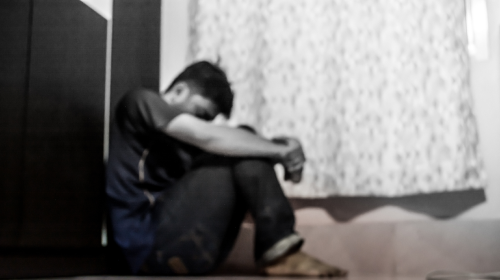 An annual average of 233,000 persons aged 12 or older used any illicit drug in the past year.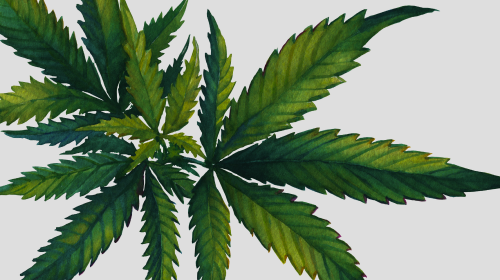 The rate of marijuana use in the past year was 11.2%, which was similar to the rates in Nevada.
25.6%
Las Vegas-Paradise MSA, 25.6% of persons participated in binge drinking at least once over the past month.
138,000
138,000 people aged 12 or older were classified as having a substance use disorder in the past year.
How much Does Drug Rehab in North Las Vegas Cost?
The cost of rehab in Nevada depends on various factors, such as the location where you choose to attend rehab and if you're looking for luxury accommodations or standard rehab offerings.
How to Find Low-Cost and Free Rehabs in Nevada
State-funded rehabs are provided grants by federal agencies such as the Substance Abuse and Mental Health Services Administration (SAMHSA) to facilitate low-cost drug rehab in Nevada. The rehabs can then offer financing options such as sliding-cost-fee scales, where the price of rehab services is based upon a percentage of your income instead of a flat rate. These grants can also help fund rehab scholarships, which can pay for part of all addiction care services for people who have no other way to pay for treatment.
To be referred to a low-cost rehab in North Las Vegas, speak with your local health and human services department or insurance company. They can direct you to local programs that have open availability, and help you determine what programs you qualify for. If you want immediate assistance, give us a call at 800-926-9037 (
Who Answers?) , we can help you find rehabs, verify your insurance, and answer your rehab-related questions.
Do Medicare and Medicaid Cover Drug Rehab?
Yes, for the most part. Medicare and Medicaid are both federally-run health insurance programs designed to offer health insurance coverage to people who might not be able to access it on the open market. Medicaid is for people with low incomes, at or below the current federal poverty standards, while Medicare is for those who are age 65 and older or are disabled.3
Medicaid may not cover all services offered within a residential rehab but will cover the cost of all medically necessary services and treatments. Medicare pays for an inpatient hospitalization, but has a daily copay after a certain amount of time, and may have other fees. You can apply through either program by going online to Medicaid.gov or Medicare.gov, speaking with a social worker, or calling 211.
Does Private Insurance Cover Addiction Treatment?
Yes, thanks to the Affordable Care Act (ACA) and other policies, health insurance companies must provide care for substance use disorder (SUD), including therapies and medication-assisted treatment (MAT) as appropriate. Every health insurance policy works a little differently, so call the number on the back of your insurance card to have an agent tell you exactly what your plan covers and what your copay and deductibles would be for the rehab services you need. They can also refer you to in-network providers where you live or in North Las Vegas if you're looking to travel for rehab.
Popular Alcohol and Drug Rehab Centers in North Las Vegas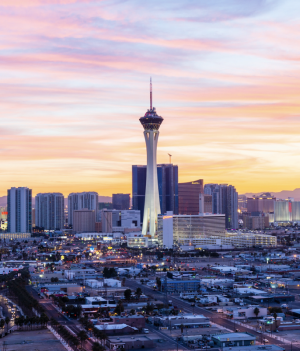 There are multiple rehab centers across North Las Vegas and the greater Las Vegas area. Here are a few top picks to help you start your research into the right drug rehab in Las Vegas for you.
Center for Behavioral Health Cheyenne
There are four Center for Behavioral Health centers in the city of Las Vegas, offering a range of substance use treatment services and screenings for public support programs like food stamps. The Cheyenne location has counseling to help you cope with cravings, triggers, and stress, as well as three forms of medication-assisted treatments (MAT) that can be administered in-office or taken at home, depending on the medication. They accept many forms of insurance, including Optum, Humana, and UnitedHealthcare.
Center for Behavioral Health McDaniel Location
The McDaniel location of the Center for Behavioral Health offers addiction counseling and medication-assisted treatment (MAT) programs with methadone and suboxone for opiate addiction. They work with people who have co-occurring mental health disorders and accept Medicaid insurance along with Medicare and other forms of payment.
VA Northeast Las Vegas
At the VA Southern Nevada Healthcare System North Las Vegas VA Medical Center, clients can utilize their intensive outpatient substance use disorder (SUD) program or standard outpatient treatment with fewer visits per week. The VA can also help you set your veteran's benefits up so that you can use your VA health insurance benefits at other providers within their network for rehab services. They have a healthcare clinic in North Las Vegas as well as in Reno.
The Drug Rehab Process: What to Expect
Rehab looks different for everyone, but the continuum of care is the same, with everyone moving between care levels over time as they recover. The first thing you can expect in the rehab process is to receive an assessment that will help your care team determine the course of treatment that would benefit you most. After that, you can be admitted into the rehab program that you've chosen. Rules differ by program, but all of them require basic compliance with a no-tolerance drug use policy, as well as ongoing therapy.
After you've graduated from rehab, you can take part in aftercare programs that make sure you stay committed to sobriety for life. These programs include support groups and individual therapy sessions with substance use disorder (SUD) specialists. Read on to learn more about the different aspects of rehab.
Receiving a Substance Use Assessment
A substance use assessment helps your addiction recovery team effectively coordinate the care that you need as well as monitor your progress. You can get an assessment at a rehab center or through your regular healthcare team. The state of Nevada can also provide a substance use disorder assessment, you can find out more by contacting your local health and human services department or by calling 211.
An assessment is undergone by a licensed professional and can take from 90 minutes to two hours. The process involves asking you questions about your medical history, your history with addiction and mental health issues, your family history, and other aspects of your life. Once the assessment is complete, your recovery team can use the information to best help you overcome addiction.
Medical Detox Services
The physical dependence on certain substances, such as opiates and alcohol, tends to cause a cascade of very uncomfortable, if not downright dangerous, symptoms when going through withdrawal. These symptoms can include:4
Physical pain
Stomach issues, including nausea and vomiting
Seizures
Intense cravings to use opiates or alcohol
Medical detox is not rehab, but a safe way to keep you comfortable through the process of stopping using opiates or alcohol. Detox programs tend to offer therapy during your stay in the program, however, such as support groups and counseling from an addiction specialist. Techniques focused on during detox programs include motivational interviewing and moral recognition therapy to build the inner drive to remain in rehab past the detox process.
Inpatient Drug and Alcohol Rehab in North Las Vegas
Life in inpatient rehab starts with your assessment and going over the program rules. These differ based on the rehab but often include leaving your cell phone at home and adhering to a dress code. Once you've finished orientation, you can move into your room and begin preparing for your first therapy session.
There is a range of different therapy techniques, with some rehabs focusing on a specific area more than others, such as holistic rehabs having an extensive outdoor fitness therapy program and art therapy for their clients. Make sure to look into the types of therapy available, and make sure there is a good combination of evidence-based and alternative therapies that appeal to you. These treatments are undergone daily, in addition to group and individual therapy, and regularly scheduled group activities and sober outings.
The benefits of inpatient rehab include a structured setting that keeps the temptation to use drugs or alcohol far from you while you focus on recovery, as well as the access to medical care and constant supervision that you can only find in residential rehab.
Step-Down Care
Once you graduate from your residential program, you can "step down" into a lower level of care. While you may no longer need medical supervision or an environment structured to facilitate therapeutic activities, you'll still need to have a strong support system and regular therapy to maintain lifelong sobriety. These programs help build upon the life skills and emotional intelligence you've created during rehab, and provide you the opportunity to share your struggles with people in the same boat as you, helping you stay strong for the long haul.
Many people enter intensive outpatient programs after an inpatient stay, which require three visits per week to conduct therapy over at least nine hours per week.5 This type of program utilizes similar strategies as inpatient drug rehabs in Las Vegas, such as cognitive-behavioral therapy (CBT) in individual counseling sessions, and continued drug education to help prevent relapses. Another option, standard outpatient programs, or SOPs, only require one visit per week, with regular phone meetings with your counselor.
If your addiction is severe enough to require long-term treatment, you can utilize medication-assisted treatment (MAT) programs that use addiction medication to help lessen withdrawal symptoms and prevent relapse. These MAT medications include naltrexone, buprenorphine, Antabuse, and others to treat opiate use disorder (OUD) and alcohol use disorder (AUD).6
MAT is often offered in outpatient programs for people with OUD or AUD, especially in day programs, also known as partial hospitalization programs (PHPs). PHPs are designed to offer daily medication with medical supervision without requiring you to live at the hospital. This option offers the highest level of outpatient care, making it a suitable replacement for inpatient treatment for people who can't commit to therapy 24/7 for an extended period.
Aftercare and Relapse Prevention
To maintain your commitment to sobriety, it's critical to keep participating in ongoing therapy and support groups. Many rehab centers offer Alumni programs for their graduates, giving them the chance to reconnect with their friends from rehab and help support each other throughout the years. This can be especially helpful in preventing relapse, or encouraging participation in treatment if a relapse does occur, as friends can talk you into making a healthy choice for yourself.
There are also public support group programs like Alcoholics Anonymous and Narcotics Anonymous (AA/NA) that rely on a 12-step system and faith in a higher power to help stay sober. If you would enjoy a program that focuses more on evidence-based therapy like group DBT (dialectical behavior therapy), then you can use a SMART Recovery program to stay successful in your recovery. There are also sober living homes for people that want to stay in a community of people dedicated to sobriety with strict no-use policies and regular house meetings and drug counseling to set residents up for success.
Aftercare programs are meant to help you prevent relapses, but sometimes a "slip-up" can occur. If this happens, it doesn't mean you've "failed" at recovery, but you need a stronger support system to help you maintain sobriety. It might be a good idea to reach out to the last rehab program you participated in or find another that might be able to help you with a more intensive program.
What to Consider When Choosing the Right North Las Vegas Rehab for You
What the right rehab for you looks like depends on many factors. Cost is a big contributor to your decision, and the need to choose a rehab within your network so you can use your health insurance coverage. The different amenities and features in the facility will also help you decide, with many Nevada rehabs offering a range of amenities designed to pique your interest and enhance your therapy efforts.
You'll also want to make sure your background and lifestyle needs align with the program you choose. For example, there are faith-based rehabs available for people that want to take part in religious services and discuss spirituality in individual and group therapy sessions. The program policies are another factor that will be very important to your success, as you need to find a program with rules you can adhere to.
What to Look for in a Quality Treatment Program
There are several factors to seek out when looking for the right rehab in Nevada for you. For instance, does the program align with your needs, and do they offer amenities that interest you? Will you be comfortable with the program's rules, such as when you can have visitors or make phone calls? Here are a few other aspects that will help you determine exactly what type of drug rehab in Nevada to look for.

Affordable Care
The cost of care needs to be within your budget, with ancillary services such as referrals to community support made available to you as well. A quality rehab center will work to provide you with everything you need for success, regardless of the price point, and many centers refer clients to free aftercare programs once rehab is complete.

To help people with less available funds for rehab get the help they need, many rehab centers offer financing options for care. This can include payment plans that split up the total cost into monthly payments or loans that allow you to attend rehab now and pay for the treatments later. Both of these programs typically come with some type of loan fee, so make sure to go over financial documents carefully when applying for financing for rehab.
Low Patient-to-Staff Ratio
Clinics with a high number of clients each day might have less time to spend on each patient. This results in a lower level of care, and less focus on a person's problem might increase their chance of relapse. Look for rehab with a high number of counselors and other addiction specialists, with group therapy sessions with a small number of participants.
Comfortable Accommodations
If you choose to stay at a residential rehab, make sure to get a look at the rooms they offer before moving in. In some detox centers, you might be staying in a hospital bed, or you might have your room or a shared room. Also, look into the on-site amenities they offer like laundry room availability or linen services.
Evidence-Based Treatments
Talk therapy is the gold standard for substance use disorder treatment, but there is a range of treatments with other focuses that can provide a more holistic healing experience. All rehab programs must utilize evidence-based treatments, which include forms of talk therapy such as individual and group therapy utilizing addiction-specific techniques. However, alternative therapies are gaining in popularity, for example in the case of acupuncture and equine therapy.
Should I Travel to Nevada for Alcohol and Drug Treatment?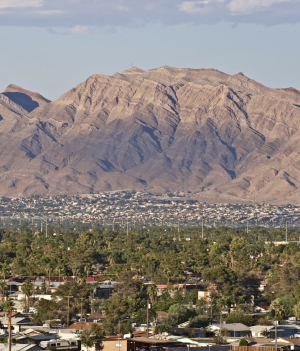 If you love the desert heat and gorgeous scenery, then Nevada might be perfect for you. This state is home to a range of natural attractions, including the Grand Canyon National Park and the Red Rock Canyon. If you want to live near the City of Lights, look for an alcohol or drug rehab in North Las Vegas.
Neighborhoods in North Las Vegas to Consider for Treatment
North Las Vegas is a vibrant city in Clark County with tons of things to do, places to eat, and attractions to see. The northeast part of town is home to the Las Vegas Motor Speedway, the Nellis AFB Gun Club, and military and VA medical centers. If you want to live near more natural attractions, the west part of town has the Aliante Nature Discovery Park and the Aliante Golf Club, the Teton trails park, and several other golf clubs.
The southern part of North Las Vegas has the airport and plenty of shopping and places to eat. There are also several museums in the area, including the Las Vegas Natural History Museum, the Mob Museum, and Zak Bagans' The Haunted Museum.
Drug and Alcohol Laws in Nevada
There are various laws in Nevada to help people struggling with addiction in different ways.
Good Samaritan Overdose Act: This law encourages people to seek out emergency services if they experience or witness an overdose, even if they might be committing a minor drug-related crime. It protects people from prosecution against certain offenses such as possession of drugs or paraphernalia, in certain circumstances.7 Dialing 911 when someone is overdosing could save a life, as emergency responders are equipped with overdose-reversal medication and medical equipment to prevent cardiac arrest and other dangerous situations.
Controlled Substance Abuse Prevention Act (Assembly Bills 474 and 459): The Controlled Substance Abuse Prevention Act works in 2 ways to help reduce the risk of people overdosing on prescription medication.8 Bill 474 creates an overdose reporting database. This allows providers to report suspected overdoses and help provide more accurate data for overdose risk analysis when prescribing medication. Doctors are also required to stop opiate programs for a patient after 365 days, or document why they prescribe them opiates for longer than that period.

The earlier bill 459, passed in 2015, provides a set of rules to regulate opiate prescriptions. This includes creating a prescription drug monitoring program. This program automatically enrolls any new patient who has been prescribed a course of opiate medication, or an existing patient prescribed over seven days of any opiate medication.
Nevada Paid Leave Law: Placed in effect in January of 2021, the Nevada Paid Leave Law requires employers to offer paid time off (PTO) at the rate of 0.1923 hours per hour worked.9 Employees can use up to 40 hours per year and start accruing this time after working for 90 days. Companies need to have been in operation for two years before being required to offer PTO, and employers can but don't have to pay employees any accrued PTO when they leave the company.
If you live in Nevada already, you can start by searching "alcohol rehabs near me" or "drug rehabs near me" online. If you need help with your substance use issues, give us a call at 800-926-9037 (
Who Answers?) . We're available 24/7 to help people like you figure out the best recovery plan, find rehabs near you, verify your insurance, and answer any questions.
Resources