Substance Abuse Statistics in Sparks, Nevada
Here are some more statistics about drug and alcohol use in Washoe County:1,3,4
7.9
7.9 percent of Washoe County residents reported experiencing illicit drug dependence or abuse from 2012-2014, compared to a 7.3 percent national average.
7.5
From 2012-2014, 7.5 percent of the Washoe County population needed treatment for illicit drug use, compared to 6.9 percent of the Nevada population, and 6.7 percent nationally.
How to Pay for Alcohol and Drug Rehab in Sparks, Nevada
Do not let the cost of drug rehab in Sparks, Nevada, dissuade you from seeking treatment. Most often, the cost of continued drug or alcohol use is higher and can lead to lost wages, unemployment, higher medical bills, and other serious consequences.
State-funded rehab programs often provide treatment at no cost, and other options exist for those seeking financial help. Many rehab centers offer sliding scales, and scholarships are often available from churches and community organizations.
Free Drug and Alcohol Rehab Options in Sparks, Nevada
State-operated rehab centers in Sparks receive government funding in order to provide free or low-cost treatment to those in need. In addition to government-funded rehab programs, many rehab facilities offer affordable treatment with options such as payment plans, sliding scales, grants, or discounts for patients without health insurance.
There are free Sparks, Nevada, drug rehab options including:
Bristlecone Recovery Center in Reno offers grants that may cover all or part of a patient's treatment.
The Empowerment Center in Reno is a licensed rehab facility for women that has limited scholarships available.
STEP2 is a women's treatment facility in Reno that does not turn clients away if they are unable to pay. Federal funding provides 65% of STEP2's revenue, with an additional 20% coming from fundraising and 15% from private donations.
Paying for Rehab with Private Insurance
If you have private health insurance, you'll likely have more options for seeking quality care, as your insurance plan may cover all or part of your treatment. Check with your insurance provider to find out what is covered, and whether treatment is subject to any co-pays or deductibles.
Even if your health insurance does not cover the cost of rehab, some related services may be covered. For example, your insurance plan may cover some or all of the cost of cognitive behavioral therapy, which is a common component of rehab. An admissions counselor or other staff at the treatment center can help you make the most of your insurance benefits.
Paying for Rehab with Medicaid or Medicare
Many rehab centers in or near Sparks also accept Medicaid and Medicare. Nevada offers Medicaid to those who qualify as low-income and can't afford private insurance. The Medicare program in Nevada covers medical bills for individuals 65 or older or those with Social Security disability benefits. Some additional limitations may apply when using Medicaid or Medicare for rehab treatment. For example, they may cover the cost of outpatient treatment, but not an inpatient program. Talk to the admissions staff to determine what is covered and whether any special requirements apply.
Traveling to and Within Sparks, Nevada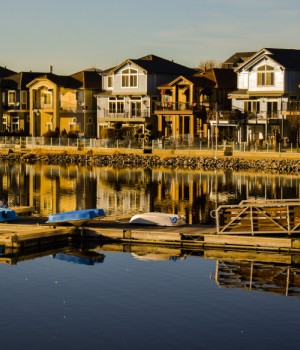 The closest airport to Sparks, Nevada, is the Reno-Tahoe International Airport, which is only five miles from Sparks.
Reno is a small city but a popular tourist destination in part because of its many casinos. Reno's downtown area is home to many hotels and casinos. If you plan to visit Reno or Sparks, be careful when walking or crossing the street. Reno and Sparks are rated among the most dangerous cities for pedestrians due to drivers failing to yield to pedestrians.
Reno also has a historic riverwalk area that is a popular location for events like art fairs and kayaking competitions. If you are visiting a loved one in rehab in Sparks, Nevada, make sure you explore the riverwalk's events.